Hi Everyone,
So I'm back with my third trippy, after finally finishing my Florida one. The end of it took ages for me to finish but I'm now so glad I have it all done and have loved re-reading it so I really want to do this one. Links to my previous 2 reports and in my signature.
I have been on the Dibb since 2013 I originally joined just out of interest as I really thought my other half would never agree to a WDW trip. Mainly because he specifically said I don't ever want to go to WDW.
After joining, back in 2013, and obsessively reading every trip report I could lay my hands on I concocted a plan to hit DLP In November 2013 for my birthday filled with all my new found information. Well that panned out just perfectly and we had an amazing trip.
I was then turning the big 30 in November 2014 so concocted another plan for 2 weeks in WDW and well that happened and was a rather big success (with a few lows on our side not Disney).
So I got 2 Disney trips down since joining the Dibb I've learned loads and met some lovely people and made some new friends, one of whom I'm off to Disney with in Feb 2017 and there will totally be a pre-trippy for that RunDisney, Booze, Food, Disney bounding filled extravaganza!
So Florida has been banned again but we did spend an amazing 2 weeks in Thailand in February 2016 for Maurice (my other half's) big 50! Way bigger than my 30 as I keep reminding him! He is a big softie though and he is all on board with my plan for taking my mum and dad to Orlando in 2018 for their 60th birthday. We first went as a family for their 40th birthday so it's a big thing for them, my brother and possibly his girlfriend will also be coming on that one.
Anyway let me introduce the cast of this trip then I can bore you all with how it came about.
The Cast,
Me: Gemma I am 31 (Would you all believe me if I said 28 and my 30th birthday trip was just a lie? ...no ok then
) I am completely in love with all things Disney. I am also a bit of an obsessive
planner
(however I am starting to feel that maybe Disney and planning just go hand in hand). I am forever torn about which Disney movie is my favourite. I love the classics: Beauty and the Beast, Aladdin but my other top two which I never tire of watching are Sword in the Stone and Robin Hood (if you haven't seen them get them they are amazing). I also love all things Pixar again probably not that big of a surprise. Oh and of course Harry Potter mad along with my younger brother. For his Christmas present I took him to London to do the studios tour and it was amazing. I have been pretty lucky and got to sample the Florida magic twice with my family. I also had a cheeky two-day trip to Disneyland California with an ex and a very rushed one day trip to Disneyland Paris with the same ex and then Maurice and I's fab 5 day trip to Disneyland Paris in 2013. I have a bit of a grown up job but that doesn't stop me rocking up to any and all meetings with my Disney pens and notebooks in tow.
Anyway sorry I am rambling.
Boyfriend: Maurice 50 . We are have been together just under 5 years now (will be just past our 5 year anniversary when we go on this trip) and have been living together just over 3 years and to be honest life is pretty fab. We just have the best time together and he is a total sweetheart. Now as you may have guessed M is a bit of a proper grown up with a very serious job and honestly doesn't get the whole Disney thing. I have tried to ease him in and he does enjoy some of the movies but the thing he hates is what he calls "the singy bits" you know those lovely parts in the movies when they break into song? My favourite being the song that is sung when Belle is walking around the village (actually got it on my ipod its my favourite going to work song!). Well he hates them and as such had put a big fat veto on Orlando but to hear all about how we changed that check our my Orlando trippy. He himself has lived and worked all over America and many parts of Europe:
This is us: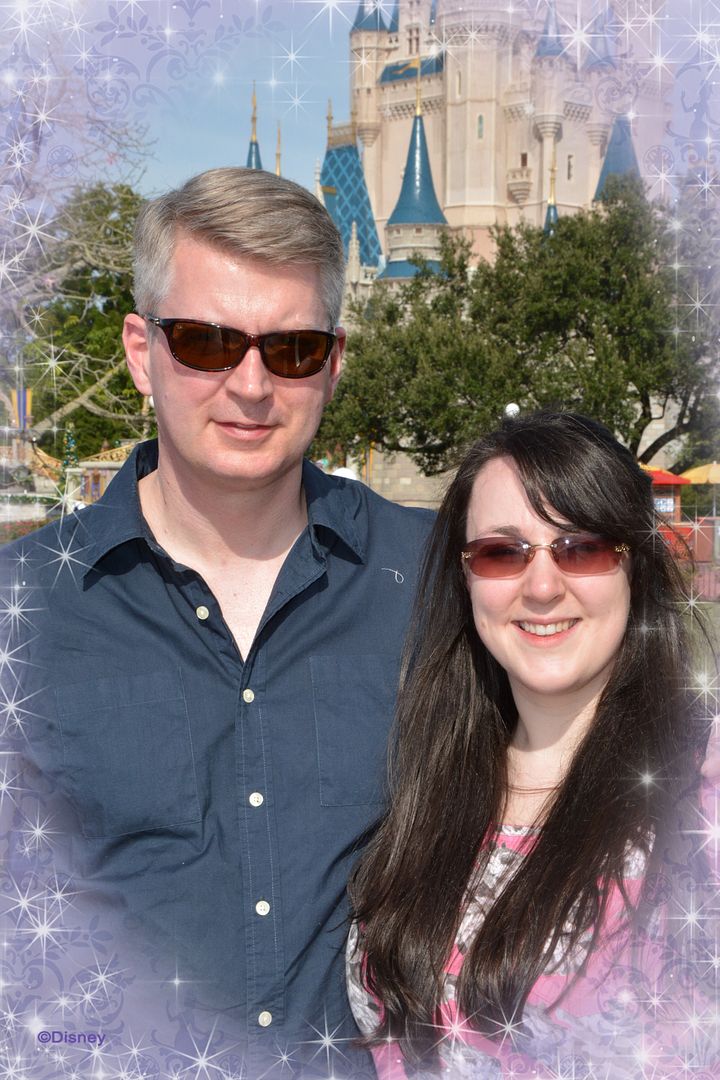 How the Holiday Came About,
So as I mentioned above we had an amazing trip to Thailand for Maurice 50th, we snorkeled, seen Monkeys, visited Temples I organized a Private dinner on the beach for his actual birthday. It really was amazing and so totally different to any holiday we had ever been on. Our room had its own swim up deck and pretty much every evening we were in the water for a few hours before dinner.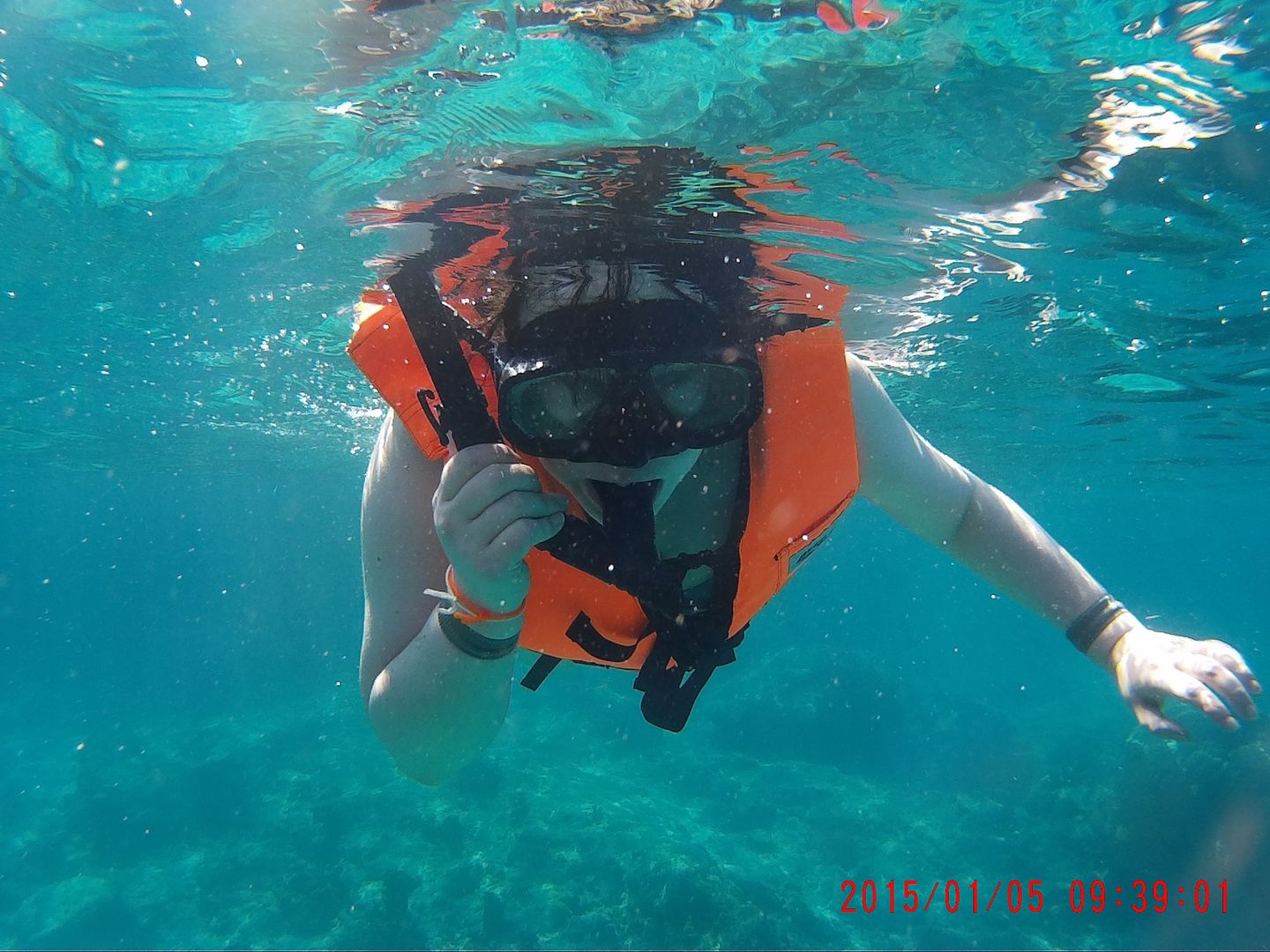 (didn't realise the date was wrong on my gopro!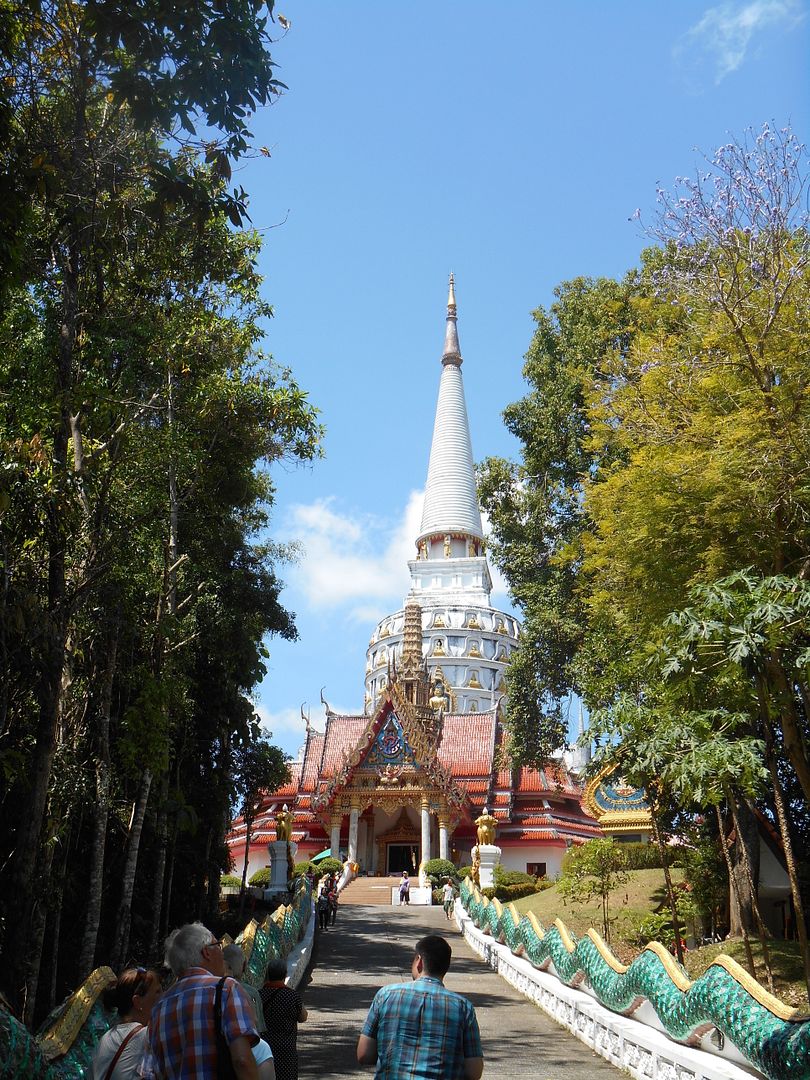 The mixture of relaxation and sightseeing was perfect. But it was in February….. that means it's a long year of no holidays. So I kinda mentioned the idea of doing 5 or 6 days in NY or DC, but that if we did DC I would want to travel about. He said he was up for just a cheap week (this is important remember this) later on in the year.
When I started looking into cheap flight prices at different times of the year Boston was looking really good around the October (Fall season), then some google mapping later I realized that to actually drive around parts of New England would be equally as easy. So the plan was suggested to the boy and apparently he has always wanted to see New England in the fall………score!
Flights,
So we have booked ourselves on flights with Aer Lingus on the 19thth of October from Edinburgh to Shannon clear immigration in Shannon (we did this for Orlando via Dublin and it was great) then Shanon direct to Boston. We will arrive in MCO at 1:30.
Our return flight is then on Friday 28th of October at 21:00, this flight goes through Dublin instead of Shannon, very excited about that as we will have most of the day to do things. This all including baggage and paying extra for the extra leg room seats (we flew the Dreamliner Premium to Thailand and we are a tad spoiled now) came in at the healthy price of £1055.80 it would have been cheaper but the extra leg room seats were an extra £130. I think this was a great price we probably could have got it cheaper but Maurice is keen to have as few changes as possible.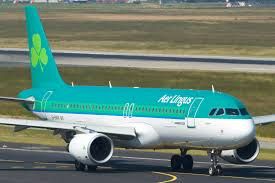 Lounge,
The last few trips we have done has meant we have had a lounge this year we don't so I will look into possibly booking the one at Edinburgh.
The Plan,
Ok so normally this part would be for the hotel but as we have decided to do a bit of a Road Trip I'm going to take you through our plan first and add in the hotels at each stop? That work ok for everyone…..Good I'll go on.
So I bought a huge map of New England and got out some of my trusty stationary collection of arrow post its, a few New England tour books and forced Maurice into a room with it all for a couple of hours. While we stuck post its on all the places we wanted to go. Once we had tabs for every place we wanted to go we then started creating a route of where we will hit and which places we will see.
With my list in hand I then started to research hotels and things to do, at this point I then discovered that we seem to have booked the most expensive time of year to travel to New England as the hotel prices were nuts! Trying to find anything remotely decent around the 3 or 4 star mark in the centre of Boston was coming in at £300 and up a night, this was not the cheap week that I may have promise him! Oh and some of you super clever dibbers maybe thinking that the19/10-28/10 is not a week no its not its 10 days what can I say he was easily swayed, hehe!
So before I go into all the bookings we were getting really good prices with Booking.com which allows us the flexibility to cancel if need be (which due to Maurice job is something we need). This meant all of our hotels were booked in Dollars to be paid on arrival obviously at the 1.5 rate time of booking this seemed like a great idea, post Brexit and the crash of the dollar rate this is no longer looking like a good idea, haha, but hey we have until October for it to fix itself (I hope).
So this is the plan, I'm just covering the outlining of the plan here and in my next section will actually go to detail on what we will be doing:
19/10-22/10: Boston, MA
We are staying in Hotel 140, this gets some bad reviews on room size but overall it looks like a nice hotel in a good location (and we found a car rental place one street away which is perfect for when we leave). 3 nights here came to $870(I'm just gonna put everything in dollars apart from the prepaid ones as god only knows what the exchange rate will be when people read this!).
22/10: Leave Boston, head to Northampton, the Shaker Village and then stop in Berkshires, MA
We are staying in the Vacation Village Inn Berkshires, it looks nice gets good reviews on cleanliness and in terms of our route is in the perfect location. It also looks really cute and kinda the type of place I was expecting on this trip. 1 night here is $105.
23/10: Leave Berkshires, head to Hildene, then Cornish and finish off In Hanover, NH
We are staying in the Element Hanover, this one was a bit of a mess up on my part as I thought I had booked it with the option of cancelling and then found a much better hotel more suited to what we were looking for and then discovered I'm stuck with this one. 1 night here is $179 (pricey mistake to make!).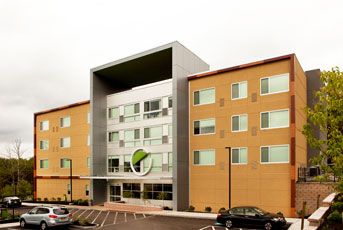 24/10: Leave Hanover, head to St Johnsbury then drive to the start of the White Mountains, NH
We are staying in the Mountain view Grand Resort & Spa, this hotel looks amazing and I am really excited about staying here. Its just got such a New England feel about it and I think looks like something from a Wedding movie lol! 1 night here is $159.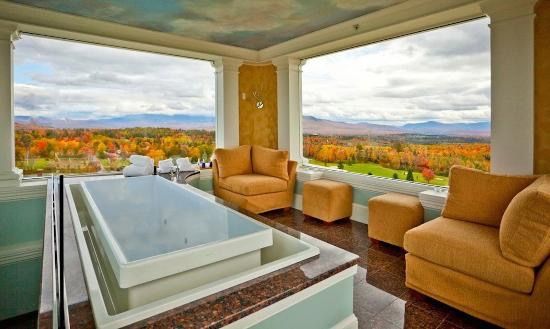 25/10: Leave the start of the White Mountains and we will drive along the Kacamangus Highway hopefully stopping off at nice spots and stop in North Conway, NH
We are staying at the North Conway Grand Hotel this again looks fab and it wasn't until after booking (honest) that I discovered there is a massive outlet mall opposite it! This one we paid in full at time of booking for £76.20 (bargain of the trip!).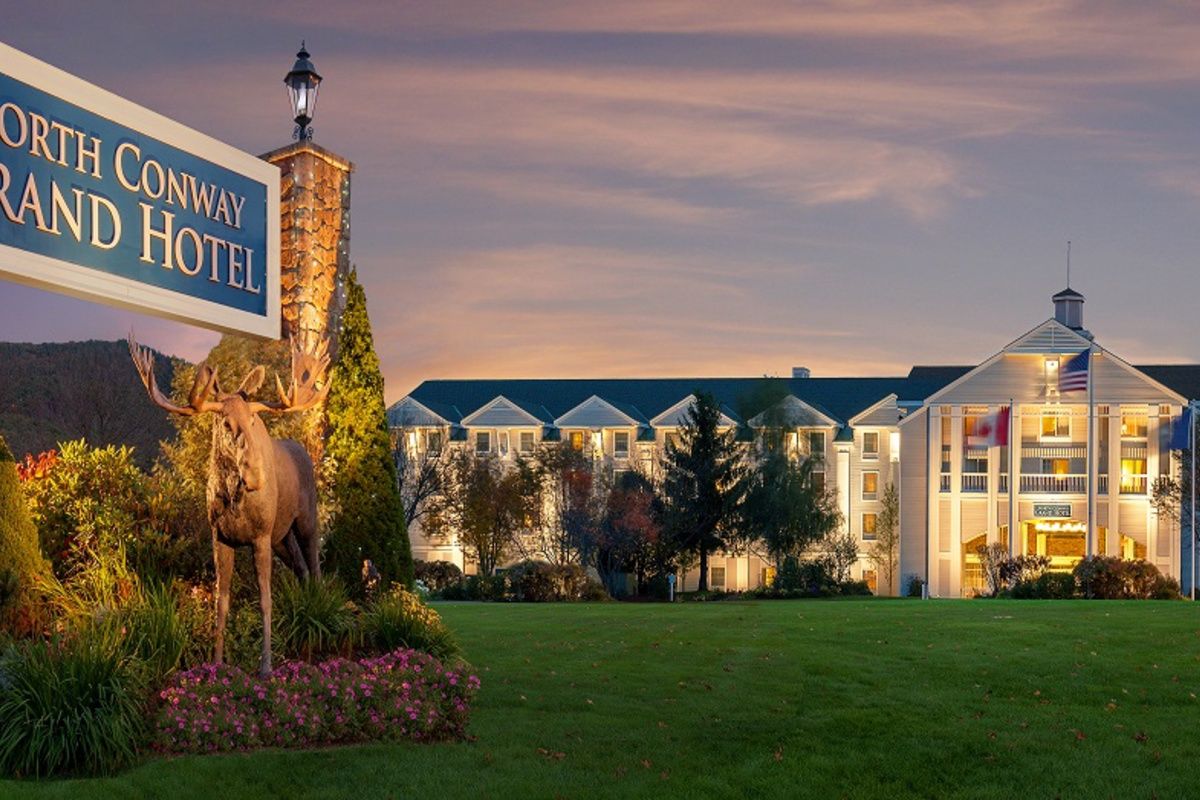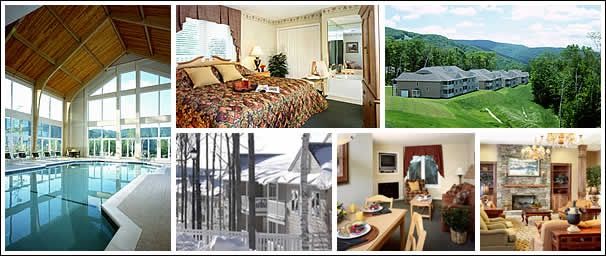 26/10: Leave North Conway and drive to Portland, ME
We are staying at the Westin Portland Harbourview. 1 night here is $199 (see what I mean it's a 3 star hotel).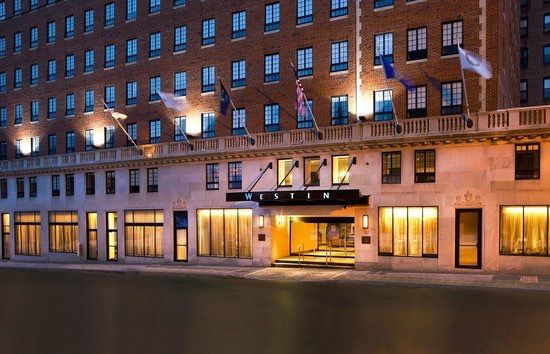 27/10: Leave Portland and drive to Salem (eek cant wait for this) then Providence, RI
We are staying at the Hilton Providence, its pretty bog standard Hilton but even then for 1 night is $151. It has parking though which we will need.
28/10: Leave Providence and drive to Logan Intl Airport for our flight home ☹
As you can see it is a bit non stop but we never really have more than 1 or 2 hours drive between each place and my parents live an hour and a half away from where I live with Maurice and his live over 2 hours away so those sorts of drives we are used to doing regularly.
The Car,
So last time in Florida Maurice wanted a small super basic car, which I duly got him one speeding ticket later thanks to lack of cruise control and I was getting moaned at. So I decided since it's a proper road trip I want a big car and to be comfy. So was doing some enquires as we wanted to be able to pick the car up near our Boston hotel to get straight on the road but drop it off at the airport. This was proving a bit tricky as most searches wouldn't give me the option of not the airport.
I finally discovered a Budget car rental place near out hotel and we got a brilliant price on an intermediate SUV (so Ford Escape) for the 22/10-28/10 for £243, can't remember the $ price but this is payable when we get there to collect it.
What's next,
Don't think you are getting out of it that easily guys you have more to come from me. The next installment will be a first draft Itinerary for each of our stops, as I mentioned all our hotels can be cancelled and our plans can be altered at the moment so I'm also asking you Dibbers if you have any top tips or recommendations or even places we should avoid I would really really appreciate it!
Thanks for reading along,
Gemma xx