The dibb
Day 3
Today we were checking out and travelling home but before this we had a full day at the studios to conquer!
We had one aim and one aim only and that was to ride the two big rides crush and ratatouille without a horrendous wait! We had our work cut out seen as ratatouille was averaging lines of up to 3 hours but we were determined!
We were up and ready to hit the world at 7am with some last bits of packing and cramming into our suitcases we left and were on the bus by 8.10am. Check out was a breeze but it wasn't until we were checking over the room receipts on the bus that we realised yesterday's breakfast hadn't been added to the bill! Score!
We headed to the train station to pick up our TGV tickets we were booked on the 19.10pm train to get us back to the airport a good few hours before our 22.30pm flight, and then to take advantage of the cheap lockers, we stored both our suitcases and a bag of merch in one locker that cost €7!
It was pushing on for 9am now so we head to the newsagent for some water, loaded up we headed over to the studios, the queues were building up at 9.15, so we shuffled a space and waited ... patiently.
The gates opened slightly early and it was pure bedlam, the plan I had decided was to run to crush at 9.30 leave my Mam on standby in the queue and I would run round to ratatouille and grab some fastpasses this plan however faultered.
We managed to nab a spot in the line for crush quite far forward as I watched the line snake way beyond us back to the entrance I quickly made a dash for ratatouille and found the fastpass line Way back into the toy story area. I nabbed a nice cast member enquiring on what time he suggested the fastpass would open and how long the wait would be, he hinted that I may be in this line and not have fastpasses until 11am an hour after park opening! I knew by then my Mam would have been on crush by that time if I waited so I ditched and headed back to join her in line. When it hit 9.50 we started to move into the main queuing area, I love it in here, closing my eyes and listening to the waves and the seagulls! We waited no more then 5 minutes and then we were off, first ride of the day! This was my Mams first experience of the studios park and she loved this ride even declaring on the plane home it was her favourite ever! A high accolade lol!
As soon as we were done we headed straight over the ratatouille area, I'd made it into here earlier because of the sheer volume of crowds but now it had quietened quite a lot and was soooooo beautiful!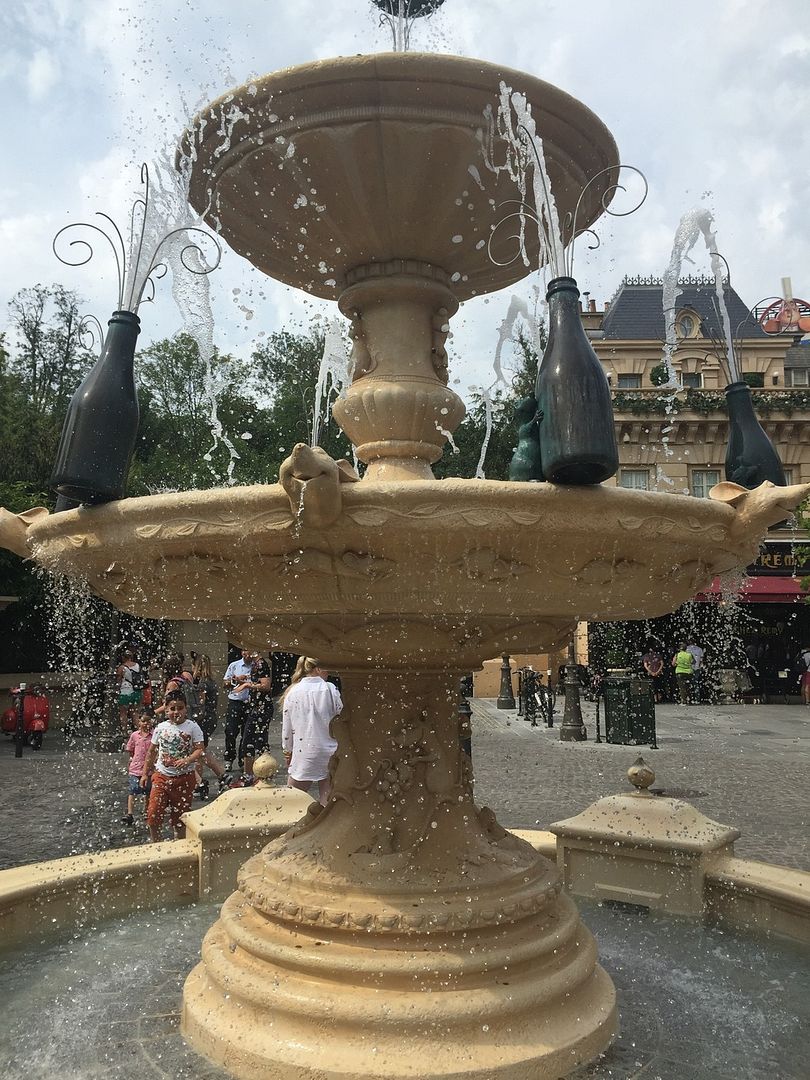 I L oved all the fountains and the brass statues it's so stunning and the attention to detail was so beautiful! We got some great piks and headed to the standby line, the fast passes were showing up for late in the evening and as we had to head for the TGV we didn't bother. The standby line was showing up as nearly a 2 hour wait so we headed to the single rider line, better that than not at all! I've never ridden single rider before as we like to experience things as a group but there's a first for everything and what a great decision it was, we waited no longer then 10 mins and by a good streak of
Luck we were placed in Mouses facing each other!
I loved this ride and had so much fun it's so clever how they've done it and the special effects are sure near perfect!
The next big ride with no FP was on our list so we headed straight from this area to toy story and to RC Racer but as we got close we saw it had broke down and a huge crowd around the entrance, as we got closer we realised a backpack had been hung on the fence outside the slinky ride and saw it was surrounded by Disney security! We realised it was obviously a bomb hazard and the staff were diversifying the crowds in opposite directions! It was so interesting to see this crowd management put into practice and so professional!
http://i1287.photobucket.com/albums/...psqaniqdad.jpg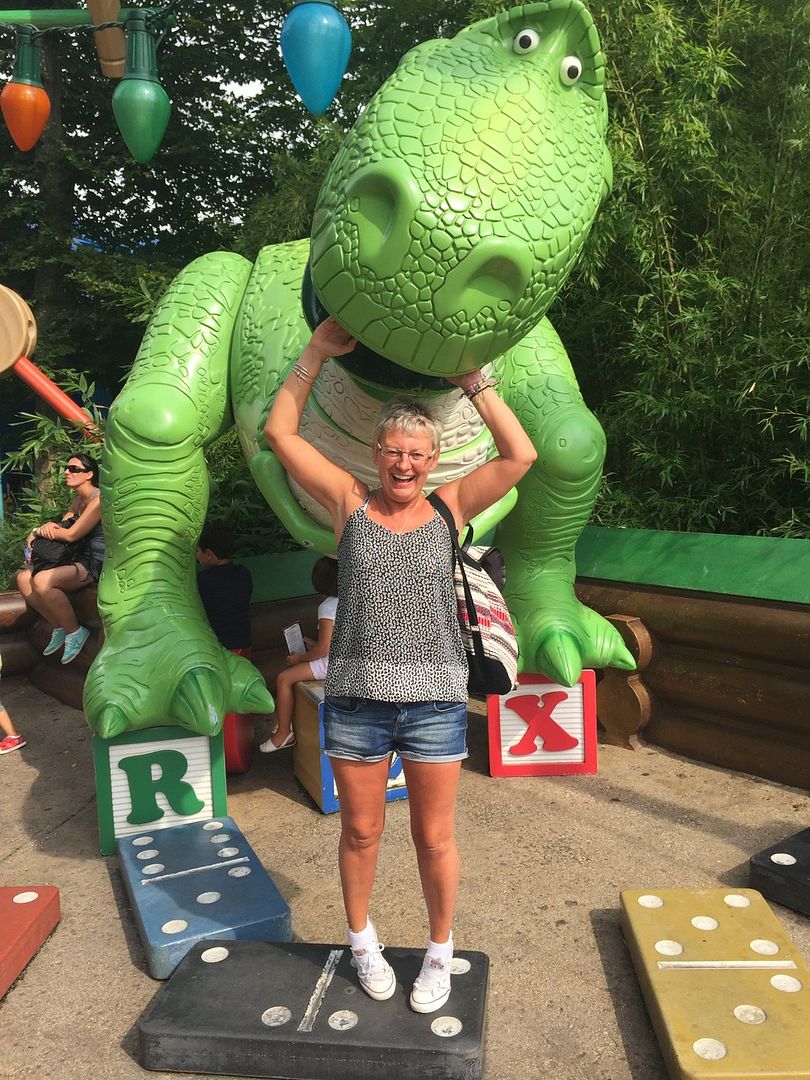 By the time we had started moving through the area RC Racer opened up again and the suspicious bag was moved, we jumped in the queue but due to more tech faults we ended up waiting about 20 mins before we actually got on the ride.
After this it was time to grab some drinks, heat was creeping up to the 30 degree mark now and was getting quite humid, as well as a toilet break we wandered round the studios taking everything in, it was quite busy and we were surprised by the amount of fast pass stations that were closed! We headed over to TOT one of our WDW favourites and we're surprised to find the lines over 2 hours but no FP station functioning! Something we hadn't experienced before!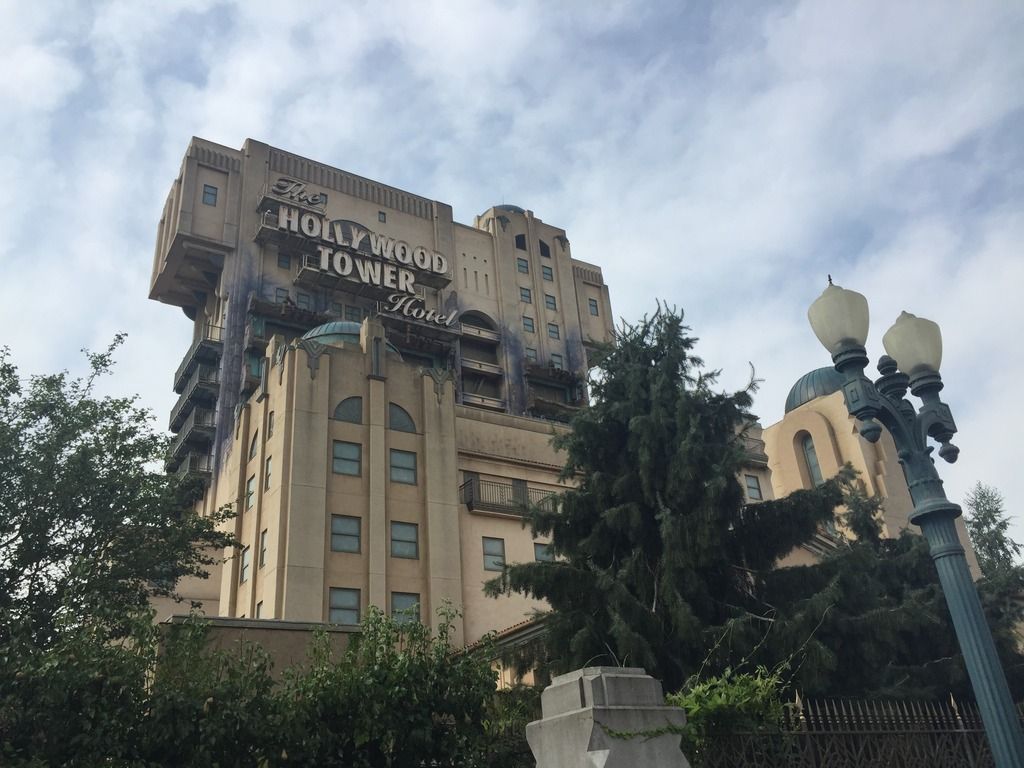 Rock and rollercoaster was out next stop and with a wait of 25 minutes we hopped in line, the wait wasn't as bad and was well worth it as we got front seats. We love this ride and the blast of at the beginning is such an adrenaline rush!
Is was approaching midday now and our reservation for chez remy was getting closer, we stopped off at studio one and bought some gifts for family and then headed back to the ratatouille area.
There was a slight queue in reception and the restaurant was already heaving at this early lunch hour, as we hadn't eaten breakfast we were starving! But as we checked in at the front desk to my disappointment we were ushered aside, now with all my Disney planning experience I had made a major fluff up, I had booked the reservation but my mistake, for yesterday! I was sheer mortified but the very very kind lady did stress it was no problem at all and we would have a table asap anyway, phew!
As we entered the restaurant we were shrunk to the size of rats, and were escorted to our table, now this whole place is just so fantastic I can't stress enough how great an experience we had here, the food was fantastic the theming sheer perfection and the servers top notch!
I have here in my notes we ate of the Emile menu which was a salad a main and a desert and drink for a set price, however I haven't recorded how much we paid.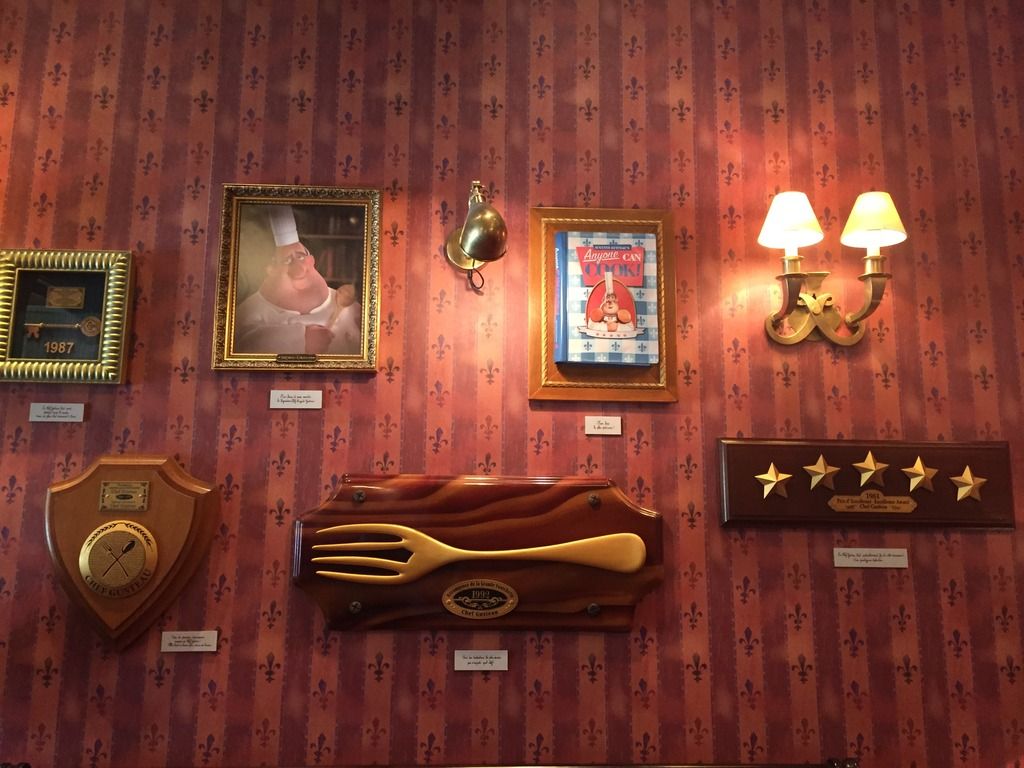 The salad was ok a bit plain and simple but the steak was so beautiful and a big portion! I had apple tart for pudding and Mam had chocolate mousse but we halved and halved as we both loved each other's best hehe.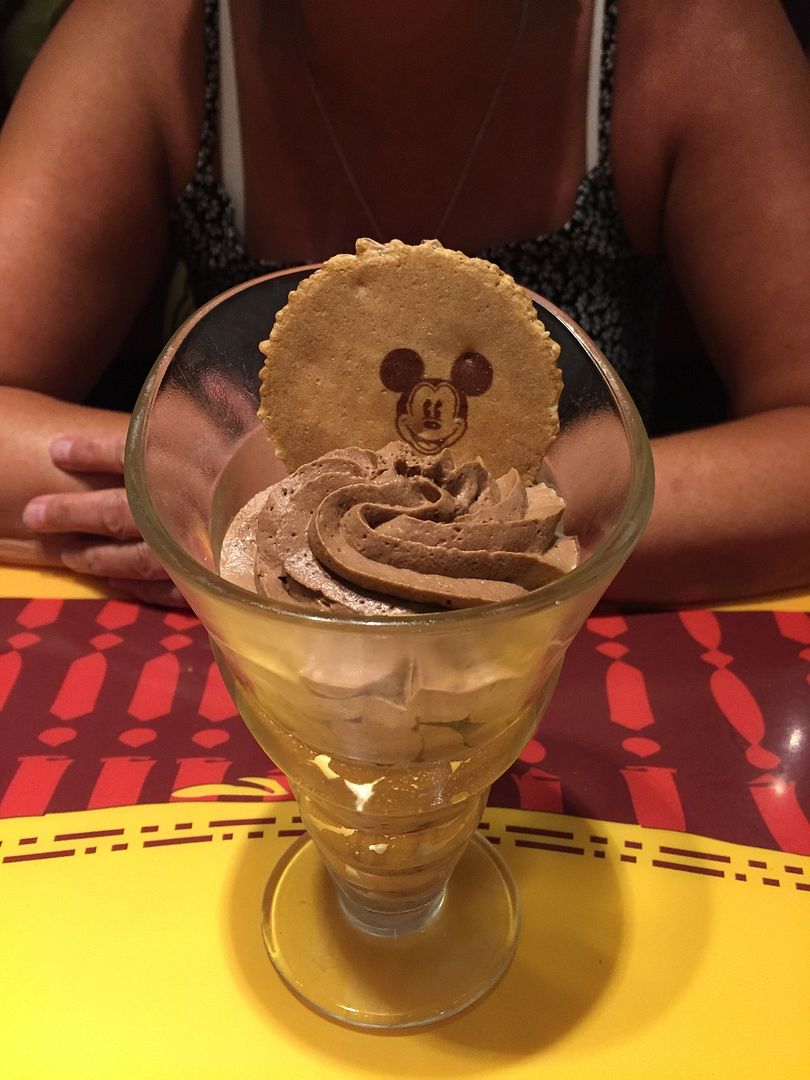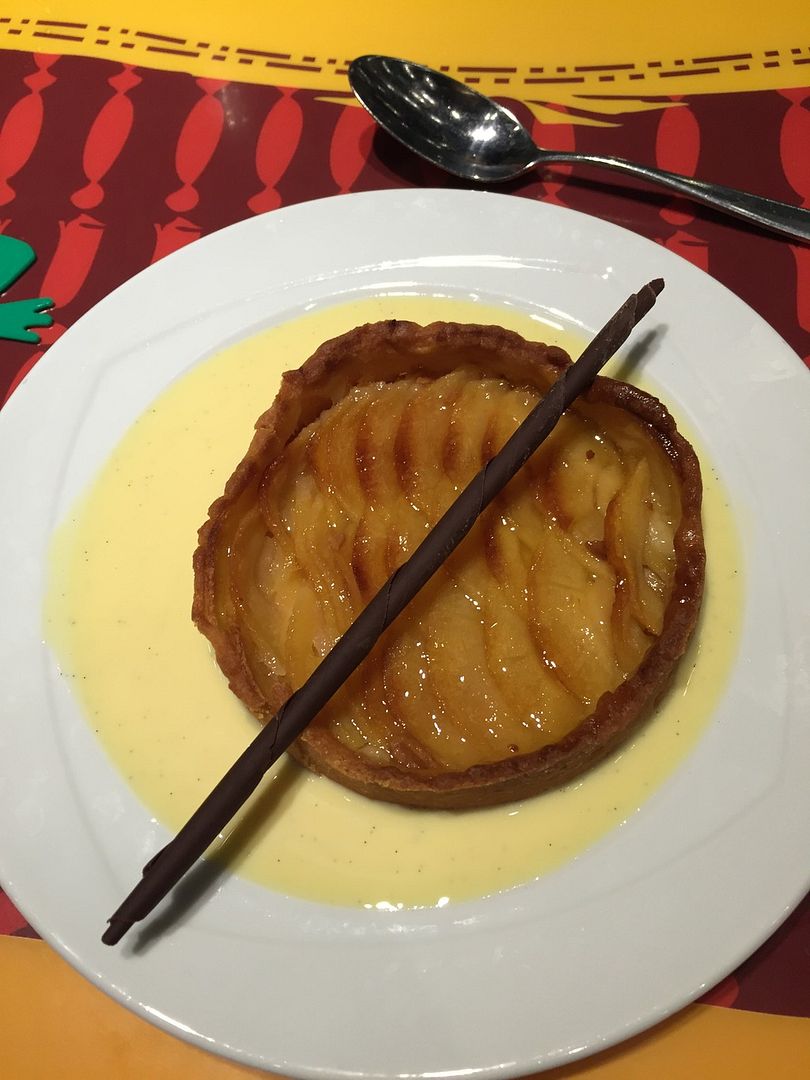 We had a good chance after dinner to have a little scout around and take some pictures although the turn around in the place was so quick and hectic it's hard to really take in and experience all it's magic.
As we exited a French jazz band started to play so we stayed and had a little dance.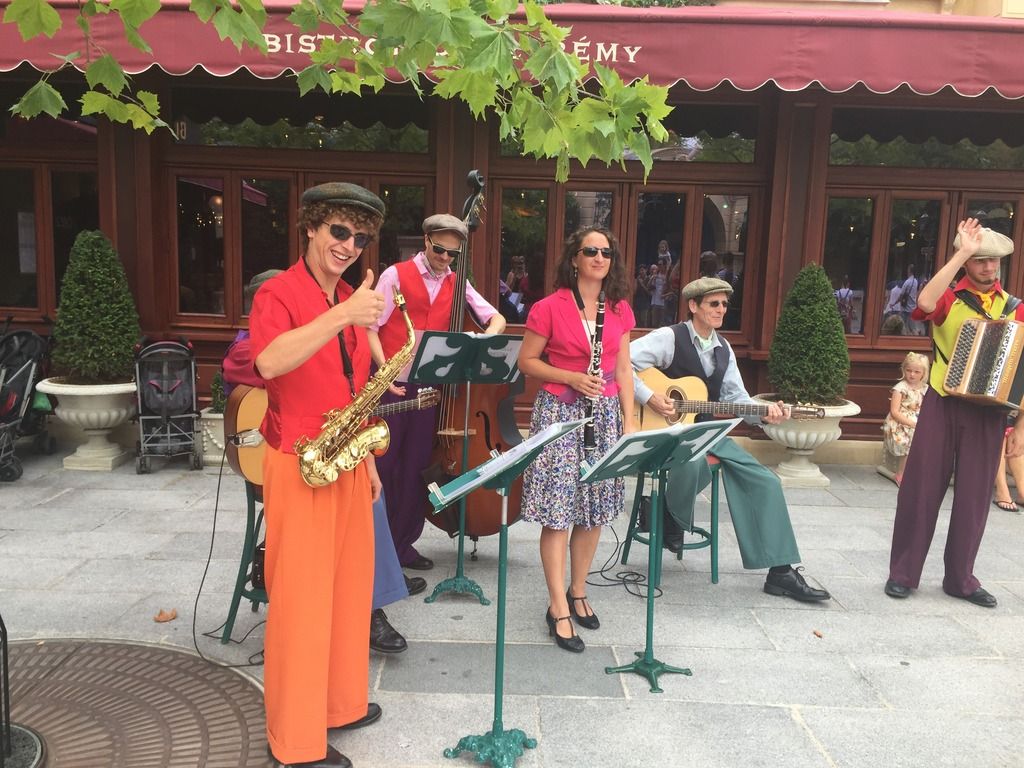 We crossed to the ratatouille shop and my Mam bought me a Remy to take home as a reminder of our fantastic day.
TOT was now down to a 30 min wait so we jumped in line and got all nostalgic, were used to holidaying at WDW and I hadn't been back with my Mam for a good couple of years so it was nice to experience everything again with her and in the same sort of heat!
We walked straight into the backlot tour which we enjoyed but I admit as much as it's a classic it needs some updating.
We wandered back round to crush we had decided if there was one ride we wanted to do again it was this so we decided a 30 minute single ride wait was worth it, it was fantastic as ever.
Ratatouille was another 30 min wait single rider so we did that again and then headed into toy story land for a first for me, parachute drop, this was a single rider job again about 20 minute wait, we got on the same ride not too far from each other and I really enjoyed it, especially the views over the park.
It was nearing 5pm now and as we had TGV tickets booked for after 7 we headed for the exit waving goodbye to Mickey for now and heading towards WOD, but as we did the storm clouds grew thick and fast over our heads, it was still so hit at this point so we grabbed some ice lollies with the last of our change and sat in city walk watching the hustle and bustle.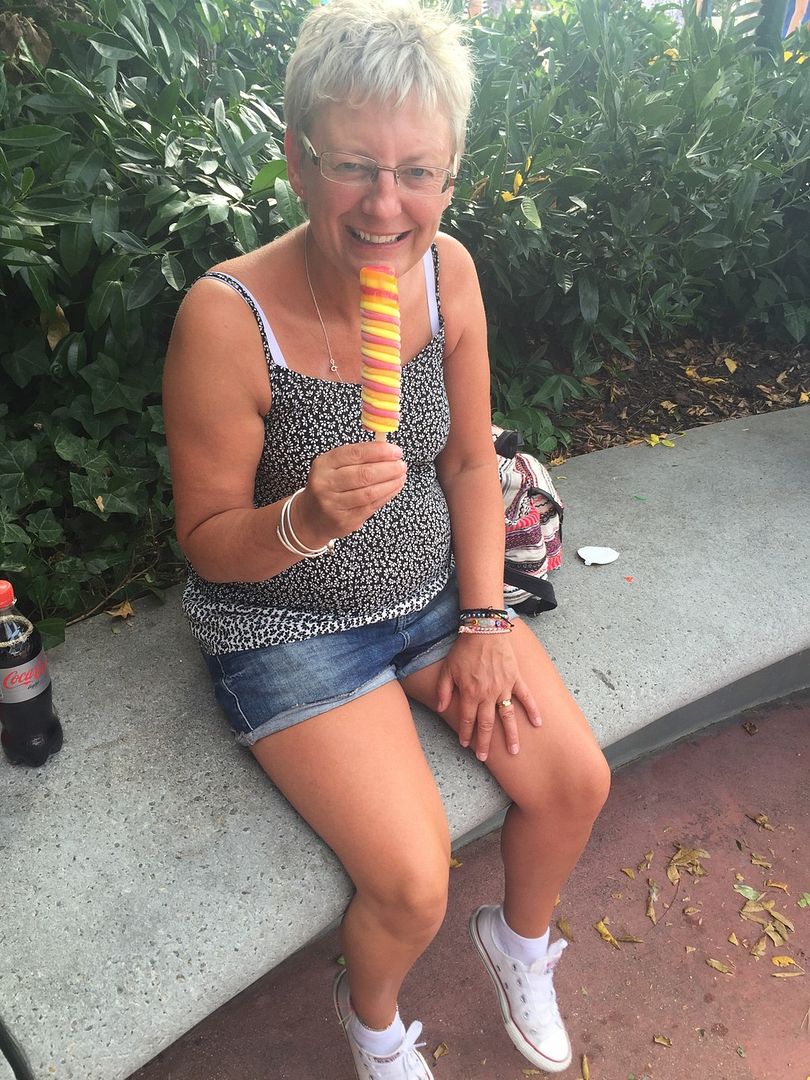 We decided here one of our favourite pass time was to people watch, especially at Disney, it's such a happy place to be and it's so nice seeing everyone else happy faces. We could here thunder rumbling in the distance so we ducked in WOD to look at some last panic buys before we left, not a lot took our fancy and as we looked out the window we saw big fat rain drops starting to fall, we made the dash then to the station and just ducked into the entrance before all hell broke loose! The rain poured and poured and poured! Lightning flashed and thunder crashed not the station roof was leaking and people were running for trains, as we got further into the station we soon realised why, because of the weather in Paris centre (the thunderstorm had started there a few hours previous) a lot of the trains were now delayed or even worse cancelled, including our TGV!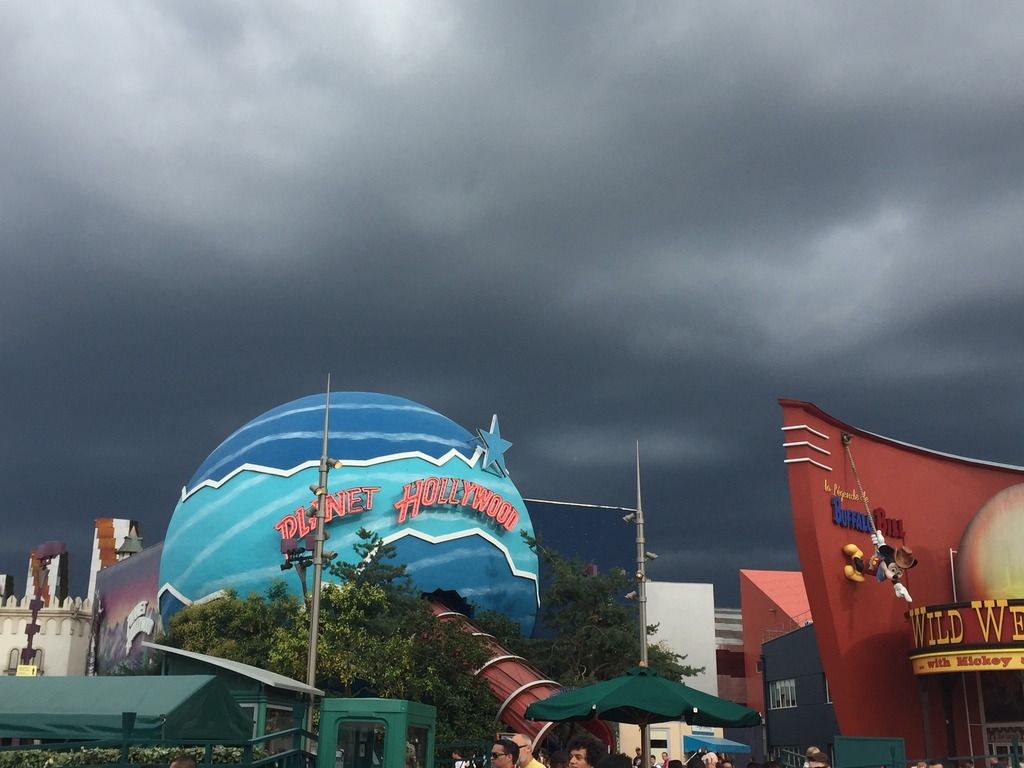 Nothing we could do, we collected our luggage and headed to one of the little coffee stalls for some drinks, and we waited, we met a lovely French family with a beautiful Labrador which we made friends with, the couple spoke broken English and gave us some phrases to speak to the dog in French, it was pretty amazing seeing him react and wag his tail and as we were both having doggy withdrawal symptoms from our pouches it made our wait pass quickly.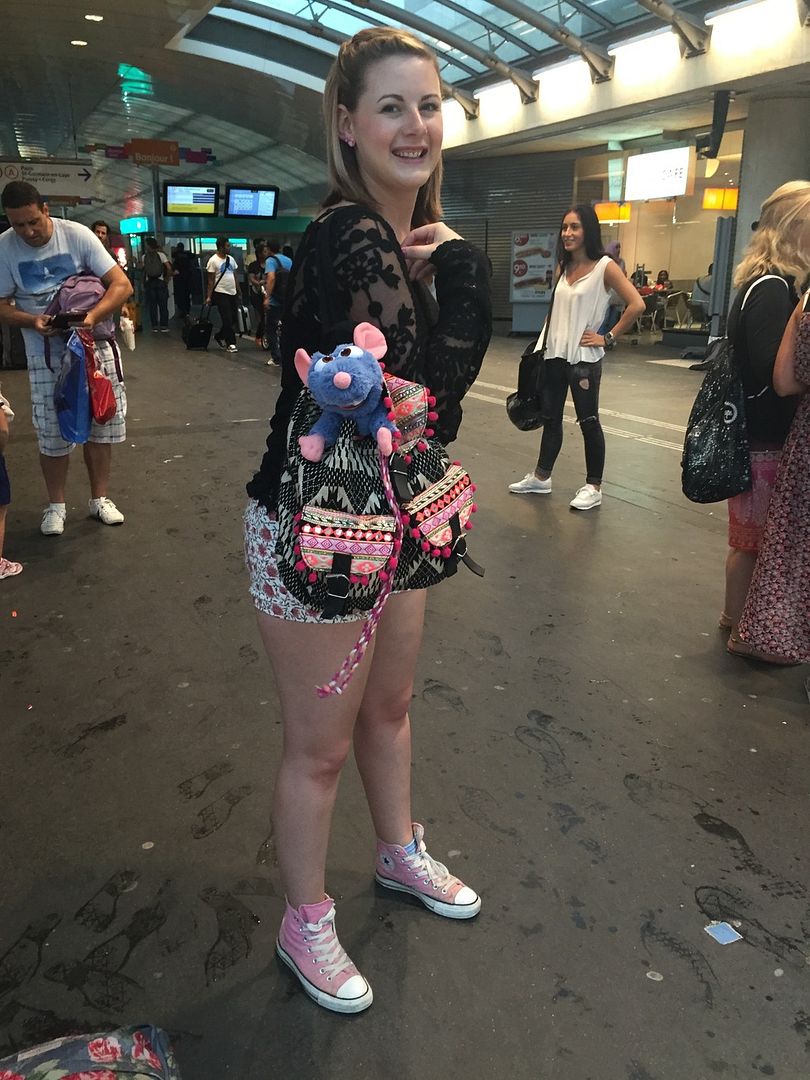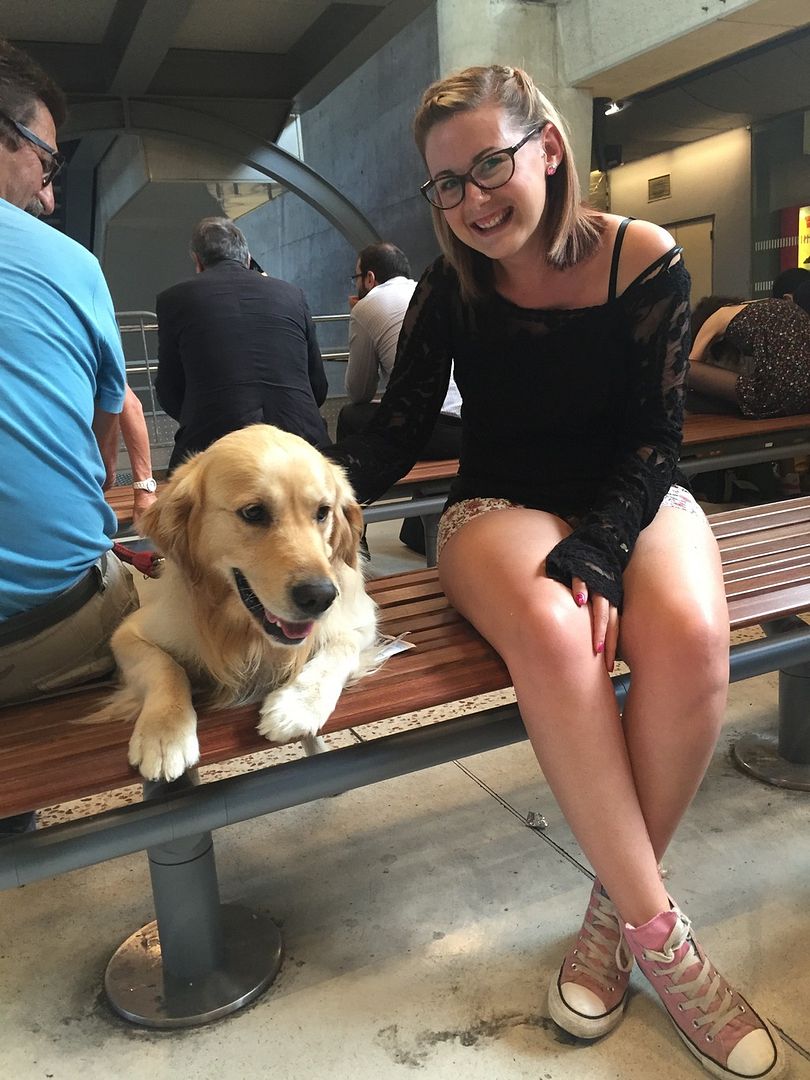 The staff at the station were more then helpful and we got on the next available TGV an hour later then our previous booked one! For someone who hates being late and is such a time conscious freak I was worried we were now running seriously off schedule for our flight! But as we arrived to the airport we were informed our flight was also delayed by 2 hours. Slightly frustrated and very tired from our early start we headed through security and to departures and chilled in a coffee shop, we did some face timing and phone calls, I uploaded pictures and wrote some of my dibb notes to pass the time.
We finally made it back to London and to our hotel 4hours later than expected as there was problems with boarding, gate closing and taking off problems with weather! For someone who is terrified of flying it wasn't ideal lol!
But what a fantastic time we had! We loved our little break so much and we had the best girly weekend and we can't wait to do it again!