The Farewell Wishes & Twenties Tour
Well, I didn't think I'd be back so soon… this is all very exciting!
Some of you may recall from my last trippie (*link in signature
*) that we came away from a fab trip in Jan/Feb 2016 with no definite plans as to when we'd be able to return to the mouse. I had my hopes on May 2017 as it my 30th birthday(!) however a new house and my sister getting married in Oz this Christmas put paid to any plans.
I'd started to get use to the idea that it would be 2018 and have been keeping a passing eye out for the release of Free Disney Dining April to travel between October and December 2018. But as you can see from my countdown – HOW tiny – with a bit of work related luck we have just booked to go in May after all. The 10th to 24th to be specific.
The Who
Before I get into the nitty gritty I'll just include a very quick reminder as to who's going… it won't take long.
Me
– 10th trip, third with Richard. It will be my 30th whilst we are away! I love everything to do with Florida - the parks, food, shopping and beaches and Wishes is my favourite fireworks show
(hence the title). I'm chief
planner
for our trips which I enjoy almost as much as the trip itself!
DH
Richard:8th trip in total, 36 years old. Shares my love for Florida and most of the same things as me whilst there (Tower of Terror being an exception
), a BIG fan of water parks so no doubt we'll be visiting a few times during our trip.
See. Short and sweet.
The Why
The work related luck mentioned above is because I have to be in Miami for 3 nights just after my birthday, so we've tagged 11 nights on before that in Orlando to turn it into a 'proper' trip. Even better work covered my flight cost and Miami hotel (it actually saved them money with travelling on a weekday for a longer period – how selfless of me
) and we got Richard flight's using our Virgin air miles so paying taxes only. I actually can't believe it's worked out so well as there's no way we would have got back this year otherwise. I keep on expecting something to go wrong!
So, given its an rather unexpected (and unbudgeted) trip we were aiming to keep costs to a minimum… not many ADRs, off site hotel, limited shopping etc… however we have made a couple of exceptions under the premise of... The Plan
So enough rambling, what do we have planned?
Flights
– Manchester to Orlando direct with Virgin. Upper on the way out (eek de eek), PE on the way back (no miles fares for Upper available
). I'm not going to fly the miles flight was a completed PAIN to sort out but worked out in the end.
We were lucky to fly Upper last trip thanks again to air miles and will defo miss it on the way back, but will have to make the most of it on the outbound with all the champers and cheese we can consume!
Hotel Orlando
– Saratoga Springs (again, eek!). This was a tough one to make a decision on. Our intention was to stay on I-Drive on in Lake Buena Vista near Disney Springs (keeping costs to a minimum remember), however the hotels we wanted to stay at were either booked up (isn't mid-May meant to be a quiet time to visit?!) or really expensive when you added on parking/taxes/resort fee. I had intended to rent DVC points for a couple of nights over my birthday anyway and was hope for the Yacht/Beach Club but when I reached out on the Dibb it turns out my dates weren't available and was quoted for SSR amongst others.
Rich suggested I ask for a price for the whole time and despite it being slightly more than we had budgeted we decide to just do it and make the most of all of the benefits of being onsite! I'm therefore very grateful to a fellow dibber for allowing us to rent her points and the process so far has been seamless. I've even already linked them on MDE.
Hotel Miami
– Hotel Plymouth, this is a boutique hotel and seems to be in a great location for the most tourist-y things as well as the need for me to be able to get to downtown easily for the work stuff.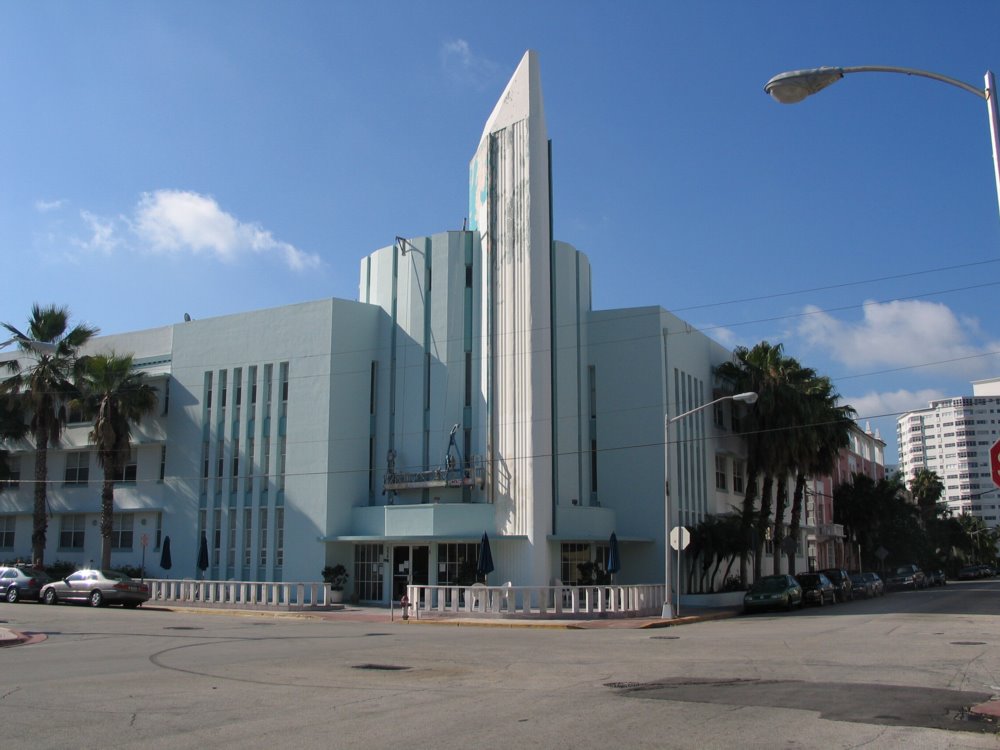 Tickets
– 14 day Disney Ultimate's purchased via Orlando Attraction Tickets when a Dibber posted about £7 off which took them down to £277pp! Very impressed with their service and the tickets arrived the following day (despite only using the regular postage option). Again these have been linked on MDE easily.
We won't have time to fit in Universal or any of the Seaworld parks this trip which saves the additional expense of those tickets, although I can't wait to visit in the future given the new things coming to or are now in both parks that we haven't done.
Carhire
– the only thing left that we need to sort out. We debated not getting one for the Orlando portion of the trip and using the Disney buses, but we are hoping to keep costs down by eating off site where possible and like to be able to pop to the supermarket and shops so we'll have another look soon.
ADRs
Now no trip to Disney would be complete without at least a couple of these. Despite it being a rather late booking I still managed to secure ADRs where I wanted. They have been chopped and changed a few times already but currently we have:
Garden Grill
– breakfast simply for chip n dale and that drool worthy cinnamon roll. Booked for a later breakfast after EMH Epcot.
Homecomin'
– dinner at Disney Springs as the menu looks amazing (especially the fried chicken) and I watch the Tim Tracker vlogs and he raves about it. Booked for an evening we had planned at Disney Springs after strolling over from SSR.
Hollywood Brown Derby
– home of the famous Cobb Salad (also the cheapest item on the menu
). We contemplated the Fantasmic dining but didn't want to eat at 4pm and it was also about $65 each plus tax/tip. Planned for before Fantasmic at Hollywood Studios.
Grand Floridian Café
– this is on my birthday and I'm hoping for a chocolate mickey dessert before an evening at Magic Kingdom for the new fireworks show
Wishes Dessert Party
– this was a tough decision as its extortionate for a few chocolate strawberries BUT it is the last night of Wishes (its my favourite show and reminds me of when we got engaged, so glad we get to see it one last time) and we expect it to be mega busy. Rather than fight the crowds I utilised the 'birthday' card and we've booked and paid for it in advance.
Hmm, that's a few more than I thought we'd booked looking at it. But seems a good mix so we'll stick with it (for now!).
Came close to making the cut
- dinner at Ohana which we've been to on every trip since we first visited together in 2012 but it'll be good to try somewhere new and go back next time. Dinner at the Yachtsman Steakhouse was booked but cancelled as it seemed pricey compared to the cost of steak off site so we'll wait to do it on the DDP 'next time'.
I have also ordered a Landry's card (the account was set up easily and is showing the $25 credit already), and should get another $25 for it being my birthday month. I'm hoping to use it at Yak n Yeti at Animal Kingdom before Rivers of Light, haven't booked an
ADR
as the card is meant to get priority seating apparently.
The Farewells
Now there's a few things we'll be hoping to say Farewell to
on our trip as Disney is either closing, or there are rumours of closing certain attractions or shows. The first has to be my absolute favourite fireworks show
The next is one we haven't actually done before
- Ellen's Energy Adventure.
There are also rumours about the Great Movie Ride and we didn't get to do this on our last trip.
Unfortunately they'll be no chance to say farewell to Richard's favourite snack
The Hellos
BUT moving onto the new stuff...
Firstly, all of our
ADR
's are for places we haven't been to before
Animal Kingdom
– Rivers of Light, and potentially Pandora IF they do soft openings whilst we are there. I really hope so but we'll see.
Magic Kingdom
– the Muppets Show and the new evening fireworks show (once I've got over Wishes)
Epcot – Frozen Ever After, new Soarin' and its Flower and Garden! Can't wait for this.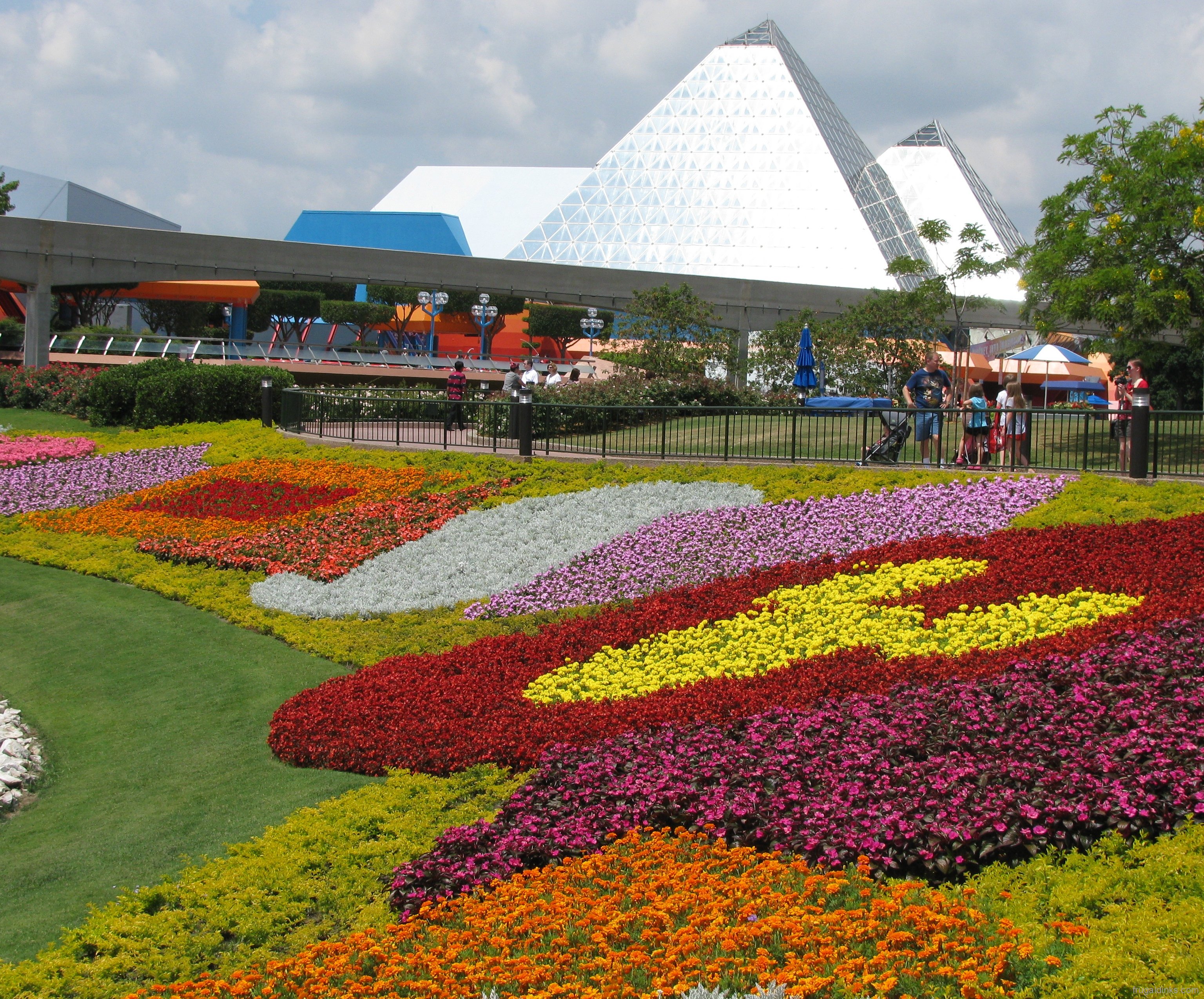 Hollywood Studios – the new Star Wars fireworks/projection show
Typhoon Lagoon – we usually go in the 'off season' so only one water park is open, we have done Blizzard Beach a few times but it's our first time here (unless I went when I was a little girl and have therefore forgotten!). Although I am a bit scared for the floor of the wave pool given all of the injuries I keep reading about - where is best to stand so you don't get cut?
Finally, I feel I should mention the weather! Our trips have always been between October and February and its been a loooong time since I was there in the summer. Rich isn't a fan of it being too hot so I'm a little conscious with HOW hot it will be. That being said I AM looking forward to leaving my gloves and bobble hat (YES really we needed them last trip!) at home this time
What's Next
Given the countdown is flying past (63 days! ) it will be Fastpass day on Saturday so fingers crossed I bag at least one for ROL / Frozen / Soarin'
And thats it for now but will be more to come soon no doubt - thanks for reading Dibbers