New England Road Trip – Day 6 – Rhode Island Zoo & Mystic Hotel
We are moving hotel today. So another bad night's sleep (I hope this doesn't happen every time we move as we have 4 more hotels to go.)
Our plans for this holiday were to visit all 6 of the New England States, either by staying in a hotel or by visiting an attraction. So today we are leaving Massachusetts for a while and visiting Rhode Island and Connecticut.
I was rather disappointed with the buffet breakfast choices today by we still managed to find plenty to eat.
We then finished packing and checked out. At the check out desk we asked where we could buy postage stamps for UK and Europe nearby and the person on the desk asked how many we needed as they provided them free of charge for their guests. She even took our cards to add to their hotel mail (they took just 6 days to arrive – so I was quite impressed.)
We loaded up the car and headed off to visit the Roger Williams Zoo in Providence (RI). This was bigged up in our guide book to be one of the best zoos in the US (I hope it wasn't!)
The journey took about an hour and a half and was fairly easy although the motorway was busy around Providence itself. The satnav eventually took us through some interesting back streets ( a feature of this particular device – we checked and double checked that there were no peculiar settings such as avoiding tolls; but all seemed normal so we were beginning to wonder if the maps need updating.)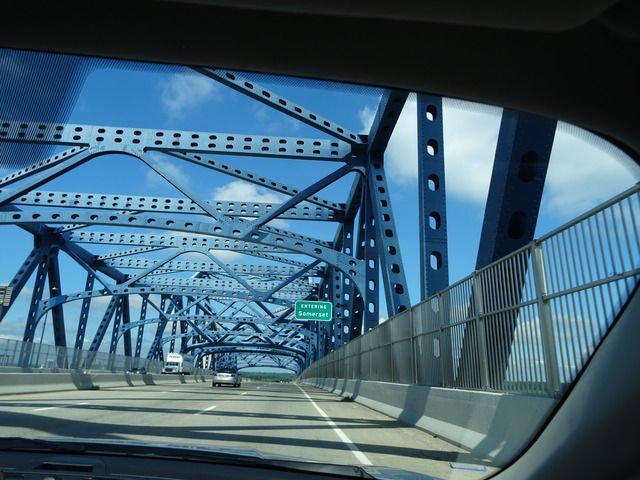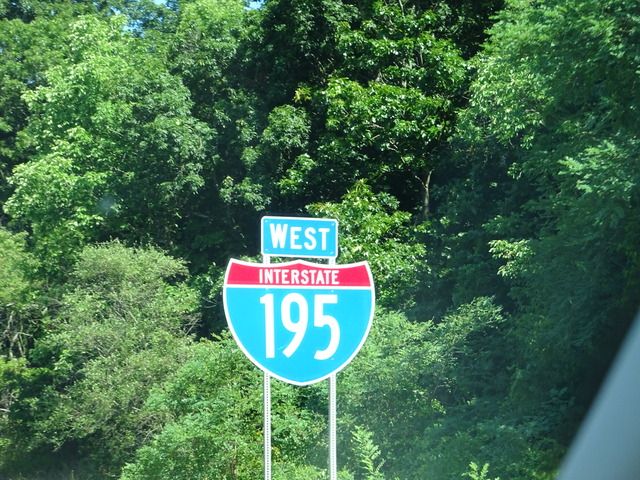 The zoo car park was very busy and we had to drive quite a long way away from the entrance to park up.
Although we are not fans of keeping pets we find zoos very interesting and have visited a few really good zoos in Europe. Roger Williams's zoo was rather disappointing and old fashioned (although a lot of building work was going on so maybe it will improve.) The animals we did see looked well cared for and healthy but the enclosures seemed a little small and bare.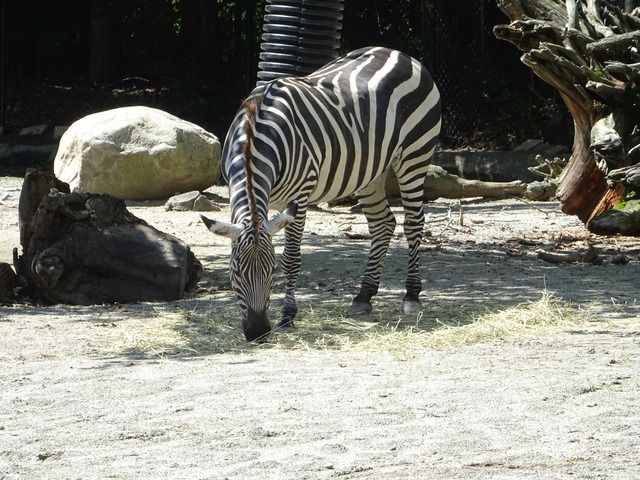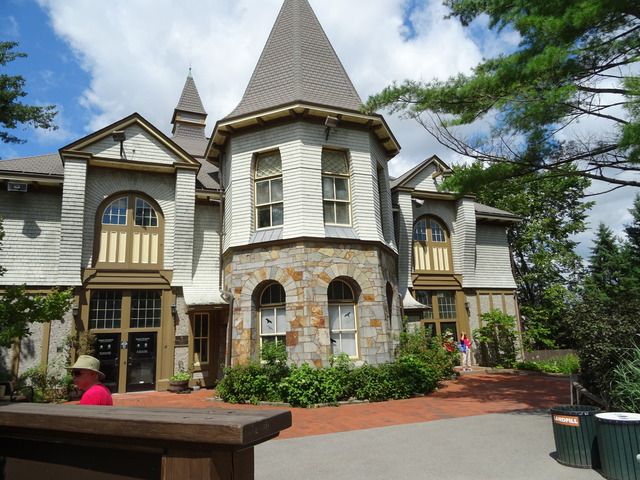 We spent a couple of hours there before looking for some lunch. The offerings at the zoo didn't appeal so we decided to carry on our journey to Mystic and stop if we saw a McDonald's or similar.
After a while we did see a sign for McD's but as soon as we left the main road the signs stopped. We ended up driving through a shopping mall car park (possibly the wrong way) before we found our lunch.
We carried on to Mystic where we were booked at the Howard Johnson. This is a budget hotel but it looked very nice on Expedia. I thought the lobby was nicely decorated and the coffee and free cookies were nice. The staff on the desk were lovely and very helpful. We were given our key and told that it would be easier to access our room from the door at the end of the building.
It was at this point I started to regret booking this place. The end door had a grubby, smoke smelling net curtain on it. We let ourselves in and walked up the very dated stair case. The corridors were dimly lit and seemed rather grimy (being decorated in brown didn't help) and I wouldn't have been surprised to see Starsky and Hutch running along here.
The room was very basic but OK, but there were 3 locking mechanisms on the patio door and it overlooked the dog walking area and the motorway could be seen and heard through the trees. Oh, dear, I'm glad we are only staying one night.
The position of the hotel was brilliant, which is why we chose it, near restaurants and just a 20 minute walk to Mystic Seaport.
We decided to walk to the seaport (which we are visiting tomorrow) to build up an appetite for tea.
It was a lovely walk with a sidewalk all the way. We saw herons and Canada geese. Near the seaport we saw old houses and had a peep through the gates to the seaport. As we couldn't go in this late in the day we carried on around to the water's edge and enjoyed the view (while picking out houses we would like to live in – which was most of those with a water view and veranda!)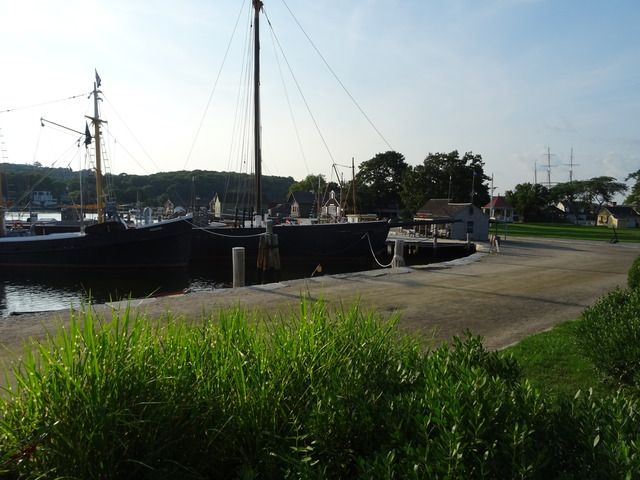 We walked back to the hotel and ate at a nearby diner, nice food and a 10% discount when we showed a room key.
We returned to the hotel room where we watched a little TV (on a little TV) before turning in for the night.