Welcome! Like those reminders from the dentist, another Williams tour has inevitably come around again, whether you like it or not. For those of you new to these things, this pre-trip report should give you some of the background you need to catch up. In summary we are a family of four from Bolton, who have been to Florida eleven times over the last thirteen years. We like it then!
Should you have nothing better to do then you could read the entire back catalogue, nay, anthology of
my previous trip reports
, and if you do, you may just be finished in time to read the next one which should be arriving sometime in September.
This is a bit of a first for me. Usually my pre trip reports are done when the countdown is into hours, or at best single digit days. However, with variety being the spice of life and a cereal pack, I thought I would get this one out there nice and early, as it may somehow make the holiday seem a little closer than it actually is.
The trick for me now, with these here trip reports is avoiding repetition. That in itself is repetition, as I think I say that every year. We've been a lot, and I have written about it a lot too. Not only that, but I also churn out a weekly blog, which often drifts towards my pet subject of WDW. I had toyed with the idea of digging out a previous report and doing a find and replace on the dates, but that would be cheating, and as I am not a banker (steady!), that is not in my nature. That last sentence is a good example of a topical reference that when read again, some years from now, will sound as jarring and out of place as me at a Coldplay gig.
With those comments on repetition still fresh in your mind, the usual disclaimers are in effect.
1. Yes you will have heard all the jokes (them being jokes at all is a matter of opinion) before
2. No, I won't care, and I will still use them
3. I will sail as close to the wind as I am allowed with the cruder references/jokes. Last year I only narrowly avoided being water boarded by the moderators.
4. There will be a lot of food involved.
5. If you have not liked my previous efforts, I don't expect anything to change in that regard this year.
With my search for new material a concern, if only a minor one, this leads me nicely onto the cast list for this year. Now, I am not saying that the driving force for the extended cast list was intended to give me stuff to write about. Believe it or not, I do the holiday first, and then the writing thing when I get back, with only a few thoughts of the report whilst actually away when I make some notes.
However, the way things worked out I am hopeful of some good source material from the returning members of the cast. I shall buck convention, as if I just do not care, by starting with the other members of the touring party, as I usually do myself first, which is not in any way a euphemism. Woah, we've started already.
The Cast

The Teenagers, aka Kevin & Perry

I have only been given permission to use official Facebook profile pics!

Rebecca.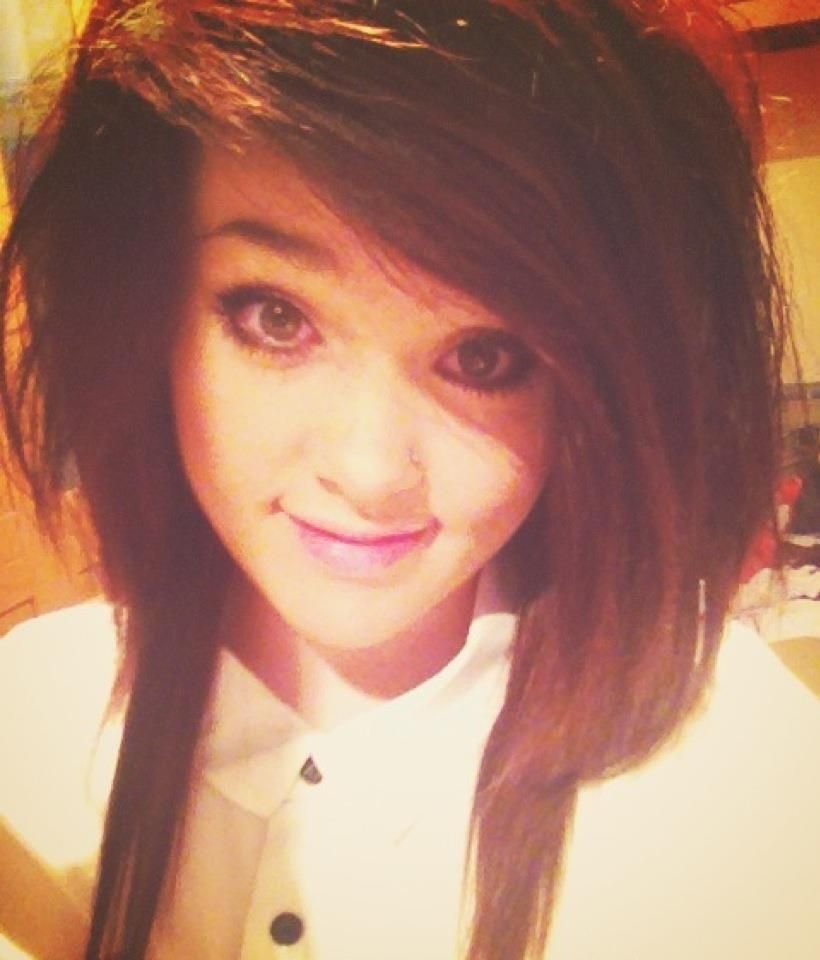 She tells everybody that her name is Becky, but to me she shall forever be Rebecca. She is now 15. Yep, 15, and it is some thirteen years since she first went on one of these trips. Her make-up and hair equipment alone will take up half of the plane. Her passions in life are music, fit boys, make-up, fit boys, hair equipment and fit boys. Most TV programmes we watch are accompanied by a running commentary from Rebecca along the lines of "He's fit!" It adds enormous enjoyment to the watching of TV I can tell you. She is known to experience the odd mood swing, and that is an experience of extremes. Broadly speaking though, she is great fun, a natural comedian, a bit lazy and very messy. A fully qualified teenager.
Emily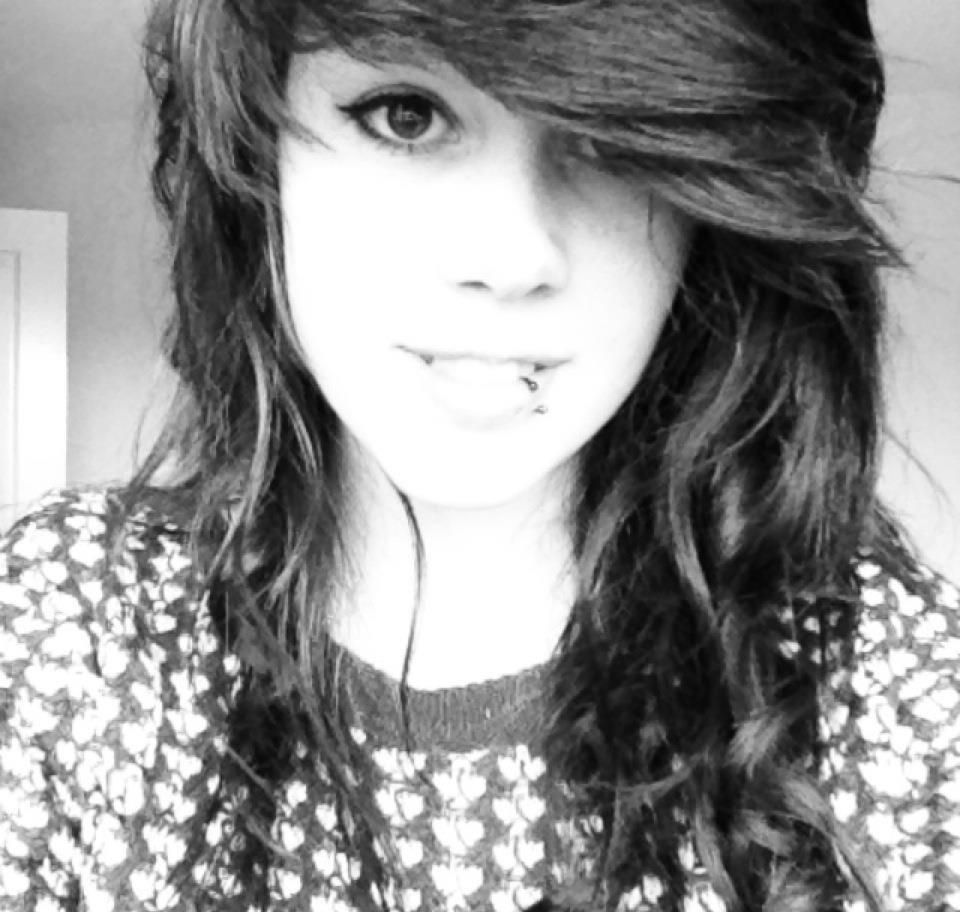 Emily has no such silly shortened version of her name, although her nickname tends to be Elmo or Elmooose. I ask not why. Stand by your beds for shock news, Emily is now 17. Each year I tend to marvel at the passing of the years, but a real sign of old age is when your kids are driving! Emily is currently studying for her A levels, and they are in Media Studies, Film Studies and Photography. She's quite interested in media stuff then!
Emily is often thought to be the quieter of the two sisters, but do not be fooled. Once you are accepted into her circle of trust, she can be a big loud pain in the rear, in the loveliest way! Emily is absolutely obsessed with Disney and WDW. She will not mind me telling you that at the end of last year's trip she cried all the way from Busch Gardens to Orlando on our last day, as she did not want to go home. I have trained her well. I tend not to cry, but I do sulk to an Olympic standard. So fully formed is her obsession that she is planning to apply for the International Programme thing at WDW to work there next summer. We know it is highly competitive, but she who dares wins as they say. To succeed in this aim she of course will have to overcome her natural hatred of all people. She's working on it.
The Pensioners, Nana & Grandad

Margaret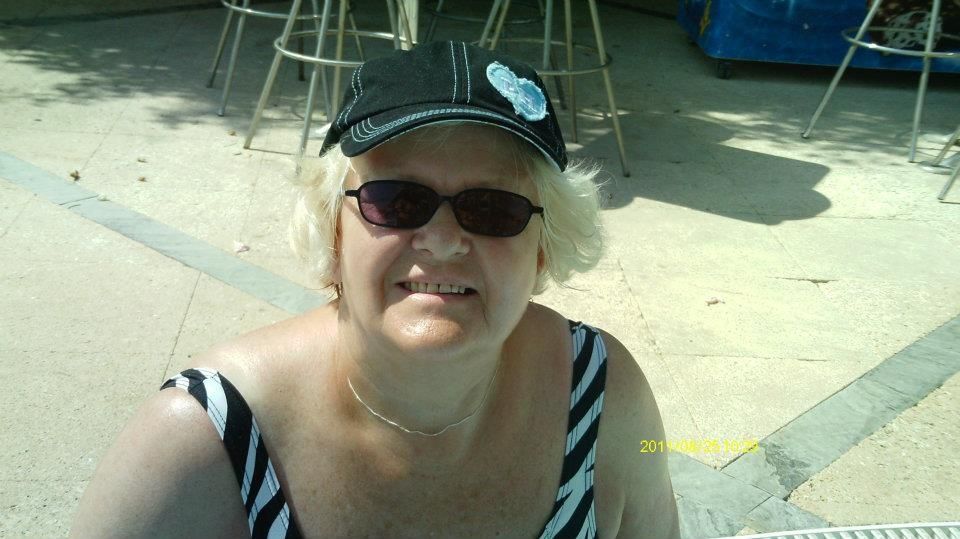 So here we go with the extended cast. Guest starring this year, after memorable appearances in earlier episodes, are my Mum & Dad. Margaret is Nana to the girls and Mum (to me anyway). After our recent house move she is also our next door neighbour! A long time WDW fan, from back when the Golden Girls were only in their sixties, our first trip was in 1980, and I have been obsessed ever since. Aside from looking after, feeding and transporting kids and dogs, Margaret/Nana's main role in life is to put up with our next cast member.
Tony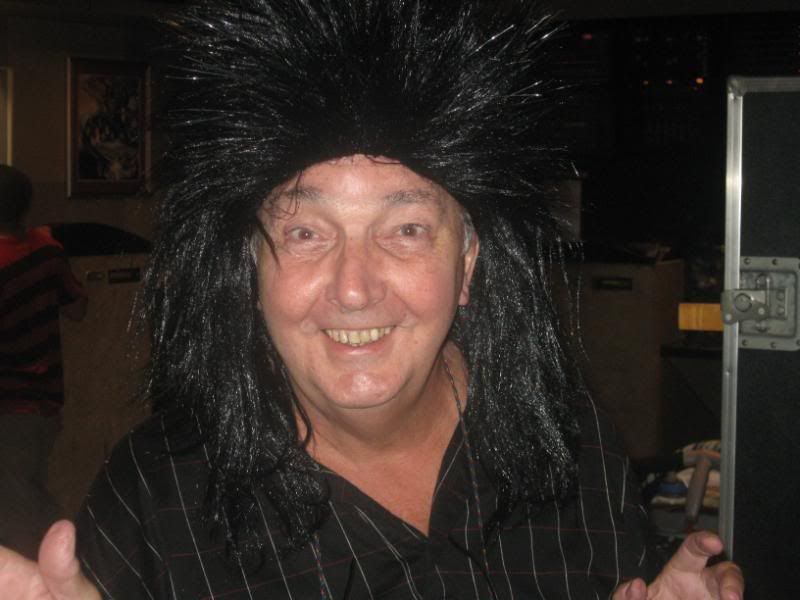 You remember Tony right? He is Granddad. Most of you will know him, as wherever we go in the world, we bump into someone he has worked or golfed with. Between rounds of golf Tony fits in hobbies such as going on his computer, "helping me" with DIY, and more golf. Based on everyday life, any time I am struggling for things to write about on this trip I can rely on my Dad to step up to the plate. Not only will Dad's inclusion guarantee me material, but it also means I get to play golf in Florida which is in my all time Top 1 of places to play golf. Due to some heart trouble Granddad is absolutely banned from riding the biggest and fastest rides, and at times we have had to physically wrestle him from the queue, as he still thinks of himself as being 21!
The 40 Somethings.

Louise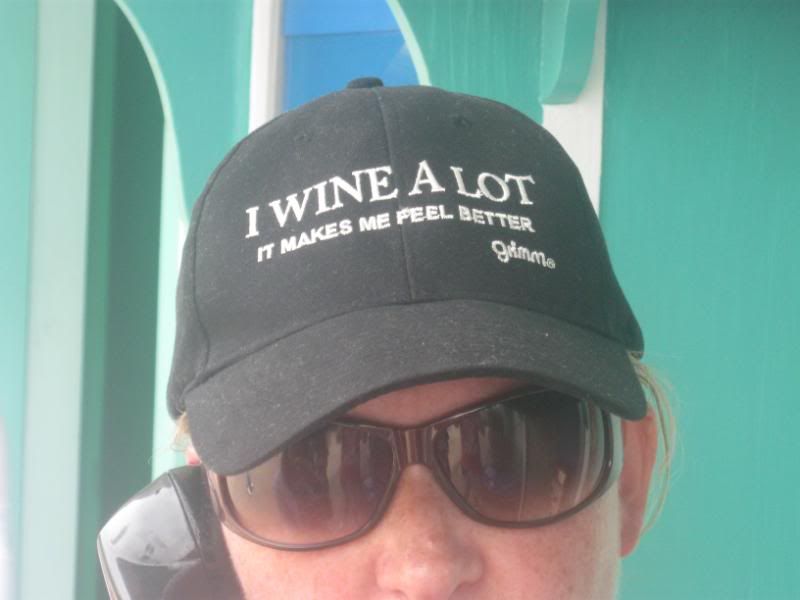 Louise, alas, is STILL older than me. She is a wife, mother, red wine enthusiast and as of quite recently a Student Nurse (again). Previous attempts were thwarted by illness and operations, but this time, woe betide anyone or anything that tries to get in her way! Any upset or pain in her life is put into sharp focus and perspective by the fact that she is lucky enough to live with and wake up next to me every single day. This makes Louise so happy and content that she hasn't even heard of Mr Grey. We've been together for, (tries to do the sums in his head and fails) since 1994, and not a day goes by where she doesn't tell me how lucky she is. Whatever you do though, don't mention the word Vagisil.
No matter how many years go by, we somehow still seem to go to Florida on holiday despite Louise's insistence (usually on the flight home) that next year will be different. However, in recent times it has been Louise that has driven and demanded that we return. This whole trip is the result of a text conversation between the two of us in which she gave me no choice whatsoever but to book the flights, but more of that in a bit!
Craig
I know my photo is smaller than the others... it is a function of natural shyness and reluctance to take the spotlight. Either that or I'm a technical buffoon.
I am mkingdon! When I created that username one lunch time at work back in the mid 90s, never did I imagine what a colossal idiot I would feel every day since by mis-typing mkingdom! Today, mkingdon is a username on multiple forums,
a blog
, a Twitter account and a Facebook page. In the next few years it will be a multi-national conglomerate specialising in innuendo and crap jokes. I sit comfortably in my 40s. I don't mean I am well into them in terms of time, as I have only just popped over that line, but I am comfy in being of that age. Similarly, my desire to endure the usual pre holiday diet regime does not seem to have appeared as yet this time. It isn't that I am happier with my weight and waistline than in previous years, it just seems that the older I get the less I am likely to give a flying doodah.
Much like Dennis Waterman and his theme toons, I book these trips, I plan the trips and I lead the trips. Someday I am hopeful to find someone else to pay for the trips! (Louise will point out that she also pays for these trips. I know that, I mean someone other than us dear.)
So for those who didn't already (where have you been?) you now have an idea of who you will be reading about. As convention dictates, we can now move on to the origins of this trip and our plans.
Again, risking repetition, tradition dictates that our trips happen in the same way. In September of each year I say that we will not be going next year. Then with Christmas out of the way, and spring approaching, we fold, sell some bodily organs and book anyway.
This year was no different at first, but things took a dramatic turn, which I shall now go into painstaking detail about.
I have to bother you with some back story first. The early part of this year was dominated by me starting a new job, and us planning to move house. Those two events and a general lack of cash were the drivers for our non holiday. As the year went on, and our yearning for returning grew, we racked our brains for any way in which we could get away with a trip.
The house move developed in such a way that we had a certain pot of cash left over to tackle a couple of jobs on the new house that were both too large for me to want to tackle, and too urgent to wait for me to be bothered. Such is my love for WDW, that it overcame my hatred of DIY. To that effect we decided to blow that pot of cash on a holiday and roll our sleeves up and do the work ourselves, or at least hand my Dad the tools whilst he did it!
As I said earlier, this decision was arrived at after detailed and sensible discussion between me and Louise... via text, whilst I was working and Louise was tidying out under the stairs in preparation for the move. For once I was being all sensible, but Louise absolutely insisted that we go, and who am I to argue?
With a budget in place, and a mandate to book, I moved into the first stages of planning. You would not believe the military style planning it takes to choose the dates for such a trip. It involves of course school holidays, University holidays, (student nurses get a fixed couple of weeks in summer and that's it) the care and looking after of three cats (one with a runny bottom) and a loveable but lunatic Old English Sheepdog. At this stage, the trip was just for the four of us, as we knew that my Mum & Dad were already booked to go to France with my brother in early August. We were trying to work around these dates to make sure they were available to foster our menagerie and save us the enormous expense of kennels and cattery.
An annoying amount of time passed and we still were not booked. Louise had to do some begging and pleading at Uni to get the dates we needed secured, and with that done, we were ready to book. I made one last call to the parents to confirm they would be in the country when we went, and I casually said something like "You are back on the 18th aren't you, as we are planning to fly on the 19th... unless you want to turn around at the airport and come with us? ".
I underestimated my Dad's desire to return to WDW. Yes, they wanted to come. That was good of course, but problematic in that we now needed animal care!
Well, after more frantic phone calls and planning, we had a recommended kennel secured for Oli (the dog...however if anyone fancies looking after him instead we are open to offers!), and a friend of Emily to look after the cats at our house. It seems they still can't open a tin unaided.
Still with me?
I had undertaken literally hours if not days of flight research, computing every single date and airport combination. Imagine then how impressed I was when my Dad phoned me back shortly after agreeing to come with us to say he'd seen flights advertised on a website at a price I had got nowhere near.
Ah yes, but you had to call to book. In my experience this is a sure sign that once on the phone, those prices will not be available by some mad twist of fate, and they want £900 each for an indirect flight via Algeria.
I agreed to call them, knowing what would happen. So the prices were right after all, and despite a slight upward tick of a few quid each, we had flights secured at a price that I never thought possible in August based on what I had been seeing. What do I know?
What I did do was sit by the laptop watching my email for a worrying few minutes until the company sent me my e-Tickets. I had visions for my credit card details being circulated around the Eastern Bloc, but no, all the relevant details turned up and I quickly logged onto the Delta website to book our seats.
So the upshot of all that kerfuffle was that we had flights secured flying with Delta, indirect via Atlanta. We leave on Sunday the 19th of August returning two weeks later on the 3rd of September. We have, it seems, about twenty four seconds to make our connections, but by this time I did not care. It had been such hard work, to get to this point that I would have agreed to walk the last leg if I had to.
Regular readers will have "enjoyed" last year's report, The "Dee Don't Do Disney Doh Do Dee" Tour. That title is meant to express that for the first time ever we went to Florida and didn't visit a Disney theme park. Instead we visited other parts of Florida, such as the Keys, Naples, Vero Beach, and finally a few days in Orlando at Universal and then to Busch Gardens. It was great of course, but about half way through the trip Louise declared that she was missing Disney. How we laughed, as Louise had been the one to insist that we skip it that year.
So with that in mind, this trip is to be a back to basics affair. We are ONLY doing Disney, and we are staying in one location for the full two weeks. That is something we haven't done for a good few years now. Knowing that, a villa was the only option to us, especially with an extended cast list.
Having spent more time than was healthy looking for a flight, I girded my loins for a similar effort to get a villa. That search is made easier by those listing their villas on the Dibb of course, and this was the source of our choice. As ever, all the offers we received looked lovely, and I always struggle to choose from such a great selection. We got there though, and a mix of location, size and of course price led us to Tricia's Disney Luxury, a 4 Bed Luxury Villa in Florida with Jacuzzi Spa, South Facing Pool & Games Room. It is located on Silver Creek and looks like this...
Car hire was somewhat simpler, as we obviously needed a minivan, and so that choice was dictated primarily by price, pick up being on airport, and the best cash back rate through Quidco!
So with all the major stuff done, we settled in for the wait, knowing that we'd buy our Disney tickets much nearer the time. It was great to have a new countdown, and I started to really enjoy the planning again. I decided that we would try some new eateries. Yes, my planning starts with food, what of it? It pretty much ends with it too. I spent my spare hours browsing endless menus and adding those establishments lucky enough to make the cut to my plan.
This was around mid May. The house move was in its early stages, but we knew it would happen before we went so all was good.
Around this time everything went a little bit awry.
For reasons not worthy of detailing here I found myself in need of a new job pretty sharpish. The new job/company I mentioned earlier was not destined to work out for the long term, which was an inconvenience to say the least. This not only called into question the viability of the holiday, but also the viability of the house move, and if not sorted quickly the viability of eating too.
Around the same time, the house move (that we now didn't know if we could go through with) moved up a gear, and the gear was reverse. The costs escalated, and all the news was bad at every stage. At this point our stress levels were peaking, and I was not in the bestest of places I have to admit. All thoughts of holiday plans were so far on the backburner they had fallen off the stove.
To gloss over a horrific few weeks, which probably rank as some of the worst I have ever experienced, about four weeks later I sat on my couch looking at an email that contained a suitable job offer and the sigh of relief was audible in space. At the end of that same week, we moved house too. The stress had been that great that my hair had started to grow back.
With the move done now, (on what was officially the wettest day of the year) I have eased seamlessly back into planning mode in between unpacking boxes and knocking down walls. ESTAs have been done, and the plan is starting to take shape. Golf is on the agenda of course, not only for Dad and me, but also for Steve (husband of Jakki, who I suspect is a bit of a ringer and is going to hustle us out of holiday spending money!). The sporting extravaganza continues with a night out at the baseball over in Daytona.
Beyond that there is no great master plan in place other than we will do all the Disney parks, and probably a water park too. That however is often fraught with danger, as my mankini tends to drive the ladies a little loco. The nearest I get to being Mr Grey is a reference to the colour of my underwear, but still I am catnip for the ladies when I unleash the gun show in the wave pool. You should see how they simper and sigh when the sweat drips down my body, meandering through the rolls of stomach fat and over my love handles. See, it's easy to write this literary porn!
By now, it will not surprise you to know that we are very familiar with the parks. We have not picked up a park map for years, unless of course we are at Animal Kingdom, where I'm sure they move stuff around from day to day as we can never find anything there.
Having missed Disney last year, in both senses, we plan to luxuriate in its magicalness. Not only in the parks themselves, but we normally spend some time wandering around the resorts we wish we could afford to stay in. To be fair, we have stayed at some lovely onsite resorts in previous trips, courtesy of DVC point borrowing/renting from friends. We love it, but with a larger party, a villa makes sense in all sorts of ways. Louise is the main driver to us having the privacy of our own room in a villa, as she'll be wanting to luxuriate in other sorts of magicalness once the theme parks are done. She is only human.
As is often the case, my birthday will happen whilst we are away. I don't think we will plan to do anything extra special, as to be honest being in WDW is special enough for me. It is always lovely to be there for a birthday, and I proudly display my birthday badge as I transport my ridiculously bright white trainers and tight T shirt around World Showcase. This is a bit of a tradition now. We have a leisurely day meandering around the countries, having a drink in a few, eating somewhere nice, and ending the day with me getting all misty eyed at the passing of another year during Reflections of Earth.
We celebrated my 40th this way in 2010, starting the day at Beaches & Cream with a kitchen sink for breakfast. Yes, we were stood outside waiting for it to open at 11am! I suspect Rebecca may insist we repeat that this year too. If you are wondering, yes we did finish it. I had to order a strong black coffee half way through as my teeth were melting from all the sweetness. Emily and Louise fell by the wayside quite early on, and it was left to Rebecca and I to claim glory and the extra chin.
Food wise, we have not one
ADR
in place, and don't intend to either. We may end up eating on site, at places like Whispering Canyon for example, if we can get in and the mood takes us, but we've done on site dining a lot, and this year we have a host of new options off site to try such as –
Mannys
Santé Fe Cattle Co.
Teak Neighbourhood Grill
Orlando Ale House
When you add those to our regular must dos it doesn't leave a lot of room for much else, no matter how much we like to eat!
These regular eateries include –
Outback
Bahama Breeze
Olive Garden
Applebees
Romanos
On some of our past trips, unbelievably, we have been approached by a Dibber or two who have recognised us (in reality they tend to recognise my sack first!) and we've had a chat and photos etc. One such couple accosted me (there is no other word for it) in the Magic Kingdom some years ago, grabbed Ryan the rucksack (yes, he will be coming don't worry) for a photo and disappeared into the night, never to reveal their identity. This never fails to stop me in my tracks and results in me being gobsmacked and taken aback. If you are out there at the same time and you recognise me from the blinding glare from my shiny head, by all means feel free to come over and hold my sack.
Are we done? I think maybe we are for now. My next task is wrestle with the ticket purchase. Those hours I am to spend researching and calculating will be worth every single one of the four pounds I am likely to save by doing so!
So this year, this early pre-trip report shall be classed as the official beginning of the final countdown to the trip. Should you wish to join me in that countdown then feel free to come on over to my blog (just Google mkingdon!) and enjoy and endure the six weeks or so that remain before we board the plane.
You can also connect with me and the family across a whole range of social media.
Twitter –
@mkingdon
,
@becky_willie
,
@elmooose
and
@mrsmkingdon
(Louise has sort of forgotten to tweet for ages but you never know). Granddad and Nana are not tweeting at this time.
Facebook – You can find us there individually I'm sure, and also the
Mkingdon Facebook page
if I am allowed to include such links here.
That'll do I think. There is a limit to how much awesomeness anyone can take ;-)
Onwards then to another fun filled frolic fest of a tour, with a rucksack called Ryan (yes he is still around and in surprisingly good shape), enormous amounts of food, and inappropriate innuendo. I wouldn't want it any other way. You may of course feel differently!