Day 1
Crystal Palace Breakfast
The traditional first morning breakfast at Crystal Palace (well, a tradition I've adopted from The Dibb - I've never done it before! ). I must say, I thought this was a great breakfast - we did three Disney buffet brekkies and this was the best by a mile. There was a great variety of choice, and the food was hot and fresh - to be honest, I booked this for the early entry to MK and the novelty of the characters, and the food was an after-thought, so it ended up exceeding my expectations. Despite the restaurant being pretty full, there was plenty of space at the buffet, it didn't feel like a jostle. Here's some pics of our plates...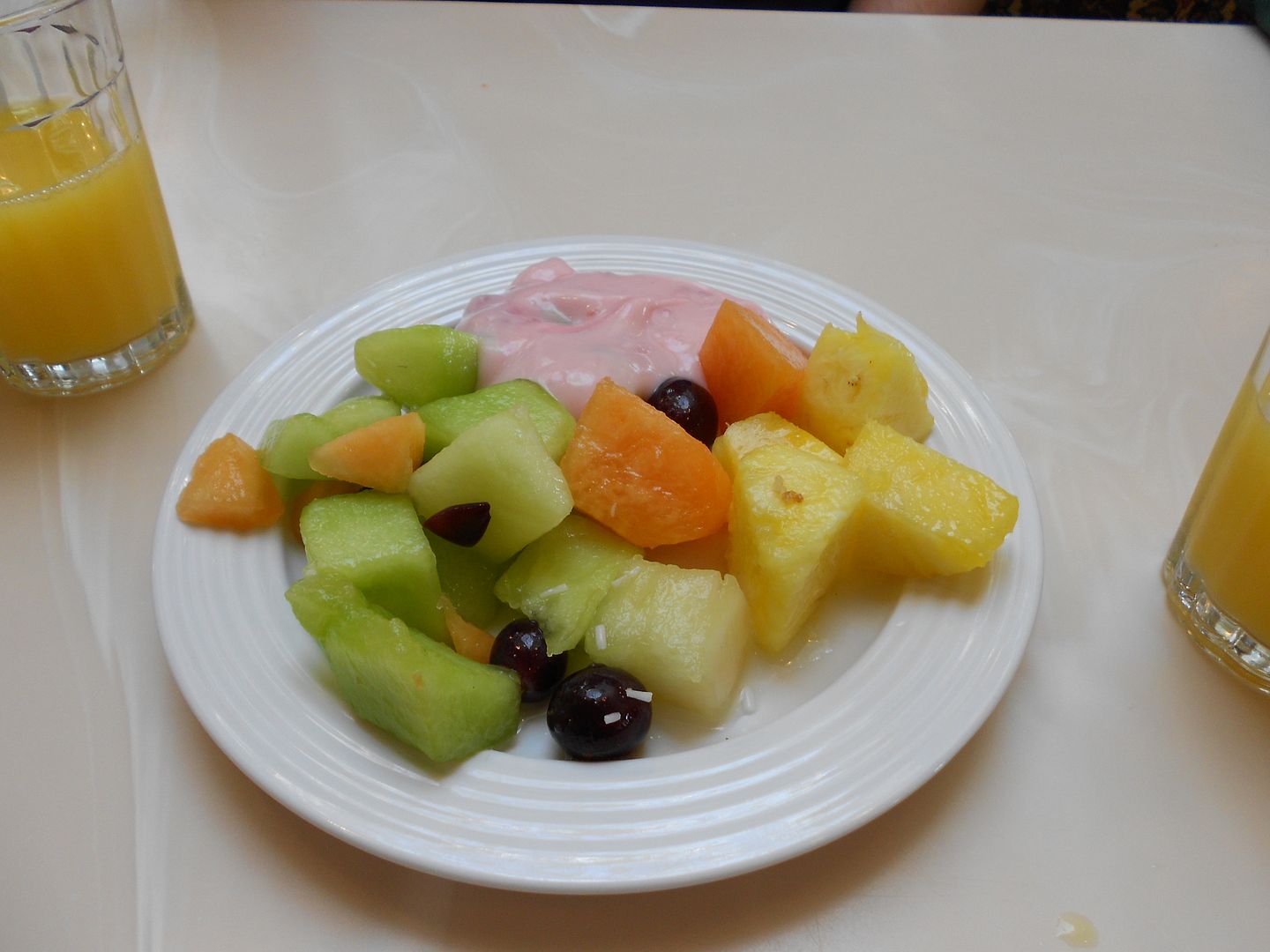 There's nothing quite like your first taste of fruit when you get to Florida, so beautifully fresh, it makes what we eat back here seem absolutely rubbish!
I liked the potato casserole best (crispy potato, cream and cheese, whats not to like, right?!) whereas Chris loved the breakfast lasagne - you can see which one of us has the sweet tooth!
I was also given one of the birthday cupcakes at the end of the meal and the waitress who brought it sang happy birthday to me
I was wearing my birthday badge despite my actual birthday being nearly a month earlier...that's ok right?! The only picture I have of this also contains me making a ridiculous face so I will not be posting that! It was just a standard little cupcake with Mickey sprinkles, I was sooo full by this point but I ate some just to be polite
Cheshire Cafe
We grabbed a frozen raspberry lemonade to share on our way to catch the steam train to leave the park...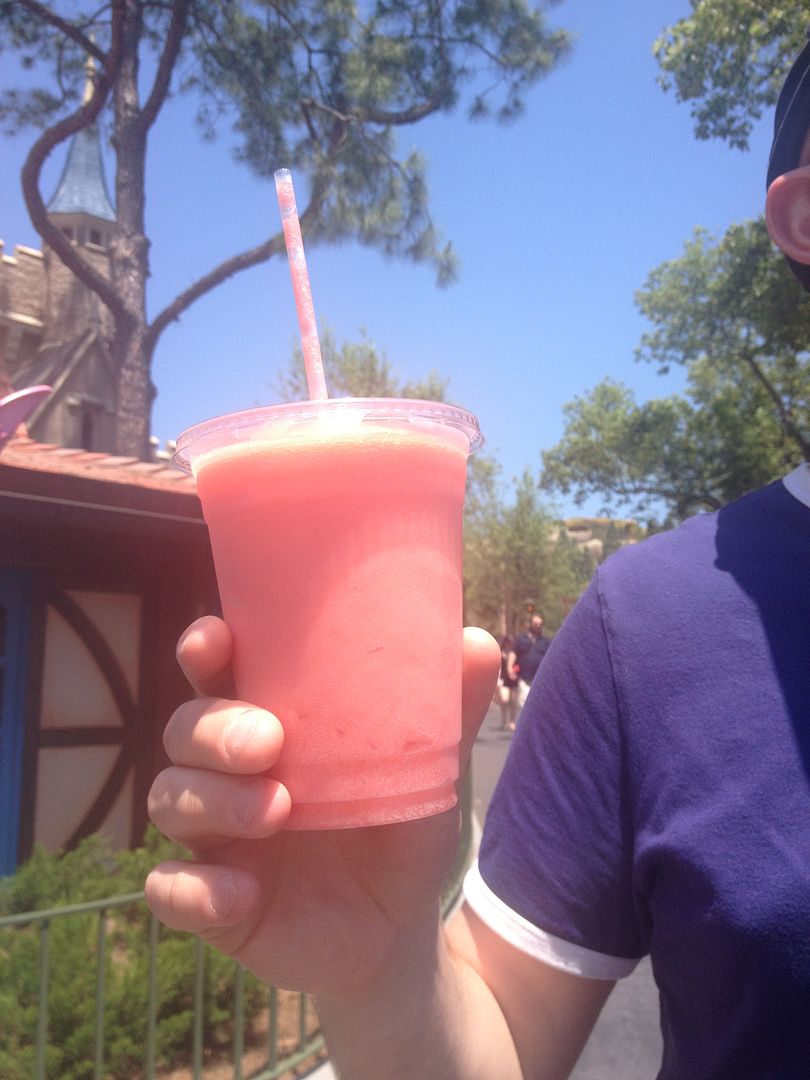 My GOD this was good. It was a really hot day and we were still acclimatising to the heat, so this really hit the spot. A perfect blend of sweet and tart.
Teppan Edo Dinner
Oooh this was so much fun! We had such an entertaining evening and this is definitely on my must-do list for our next trip! Luckily some of the other people were ordering appetisers so we didn't feel bad doing the same! We shared the Wafu ribs: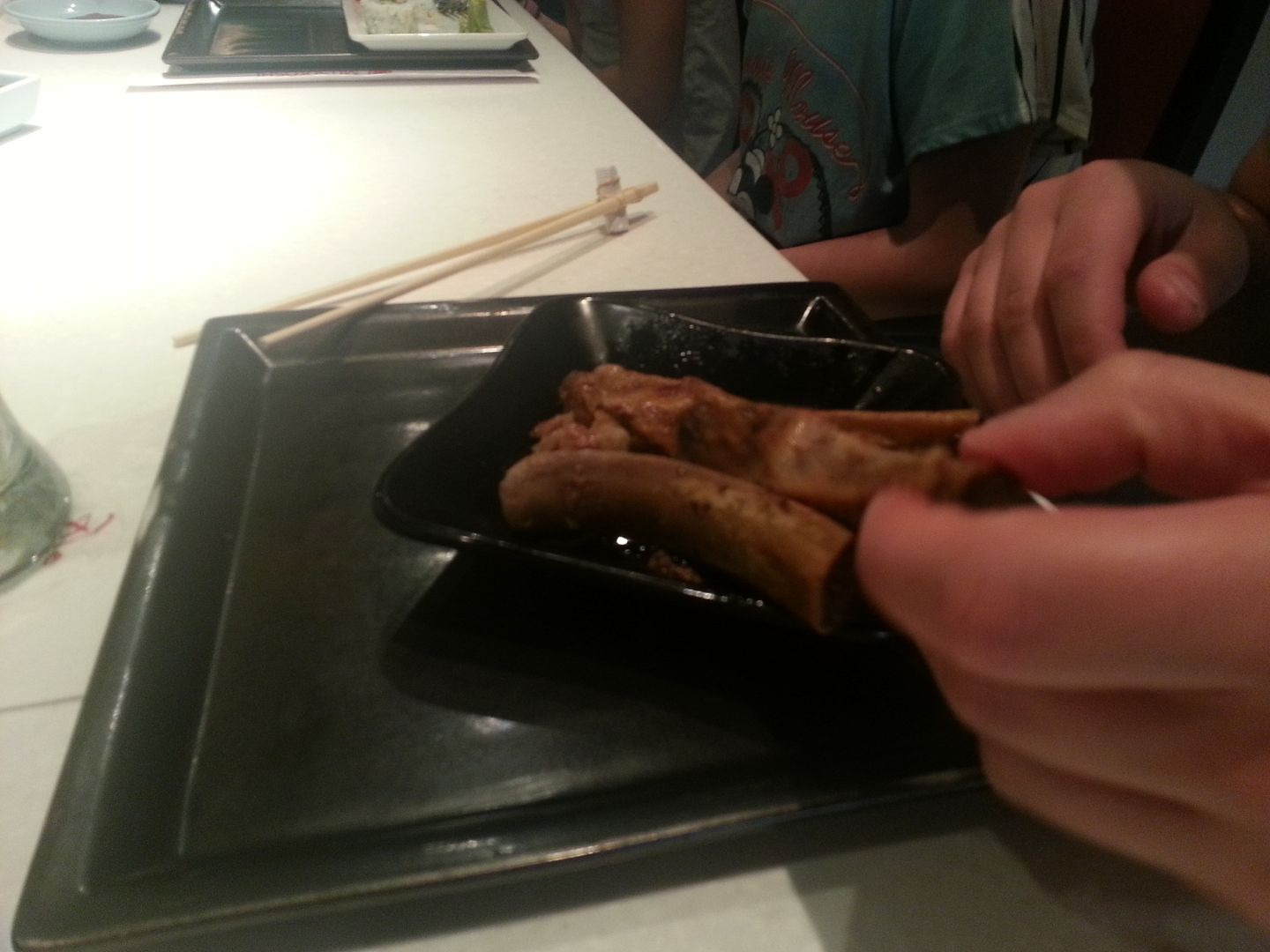 These were so lovely and tender, the meat had pretty much fallen off the bone by the time they were put in front of us. The sauce was really good too.
Chris then chose the scallops, I went for the chicken and shrimp. We also had the usual noodles, veggies and rice: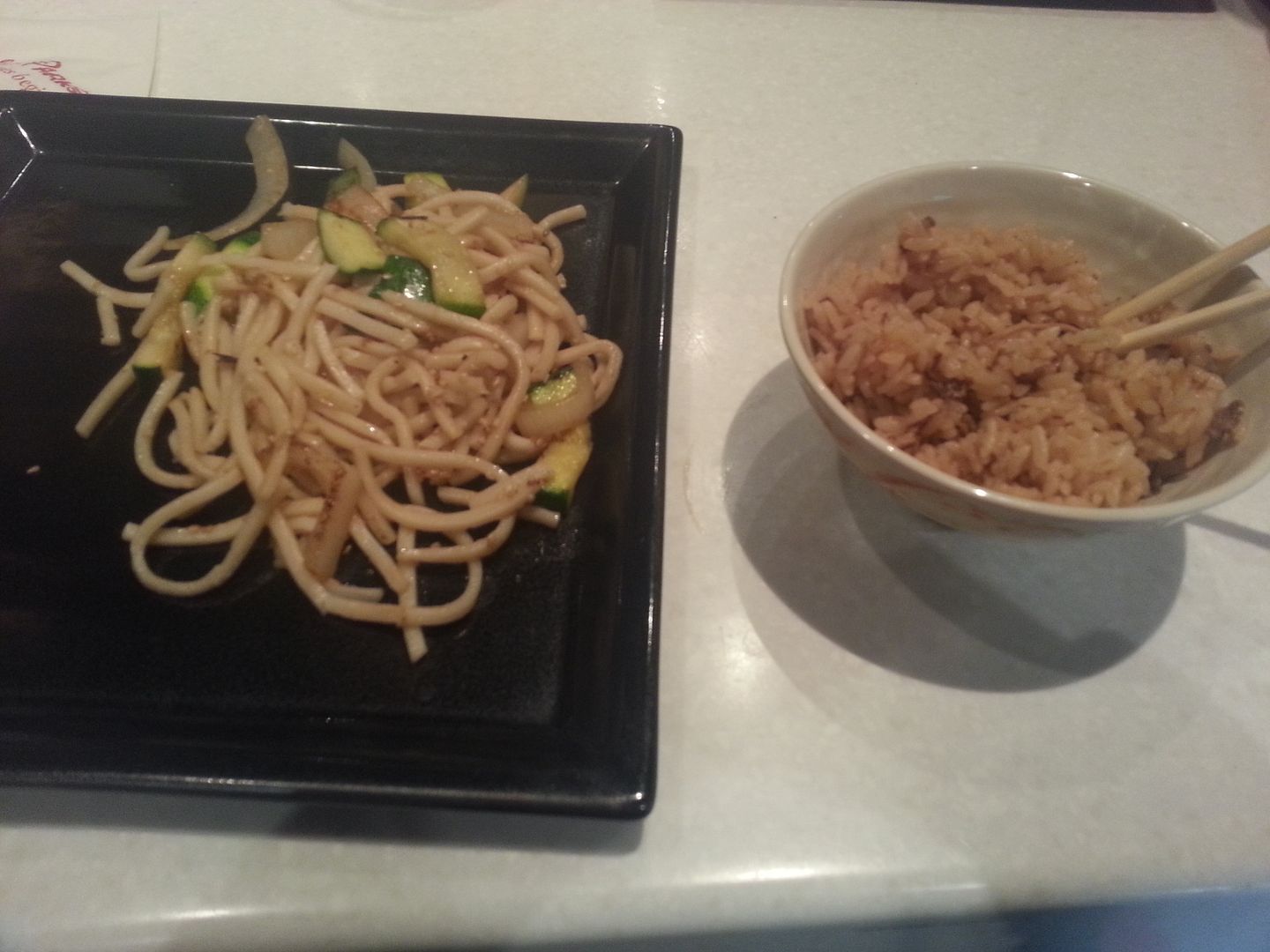 We shared a bit of each others meals, for me the scallops were definitely the star of the show, and I wished I'd ordered them! My shrimp was good but the chicken was a little too strongly flavoured with soy sauce for my personal taste. Someone else at our hotplate ordered the steak and I think Chris was sad he hadn't picked that after watching it cooking! So we'd both probably order differently next time, but it was still yummy
We had a really cute, funny chef, she put on the full show and she did the famous onion volcano for us: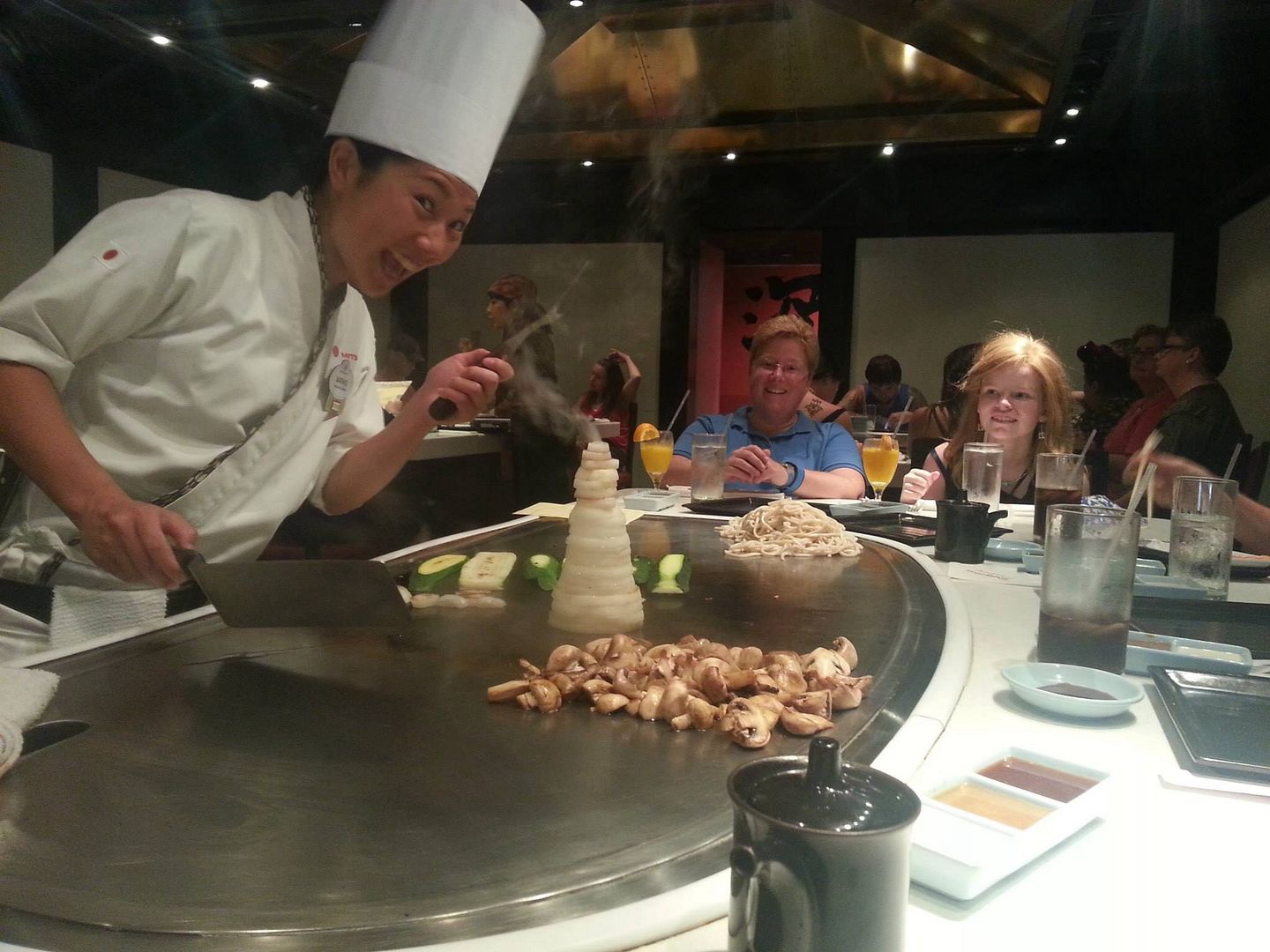 She saw me snapping away and pulled that pose which I thought was hilarious
As we were on the DDP we got a dessert too, I went for boring old vanilla soft-serve, which I didn't make much of a dent in as I was full by this point. Chris had the chocolate ginger cake which he enjoyed.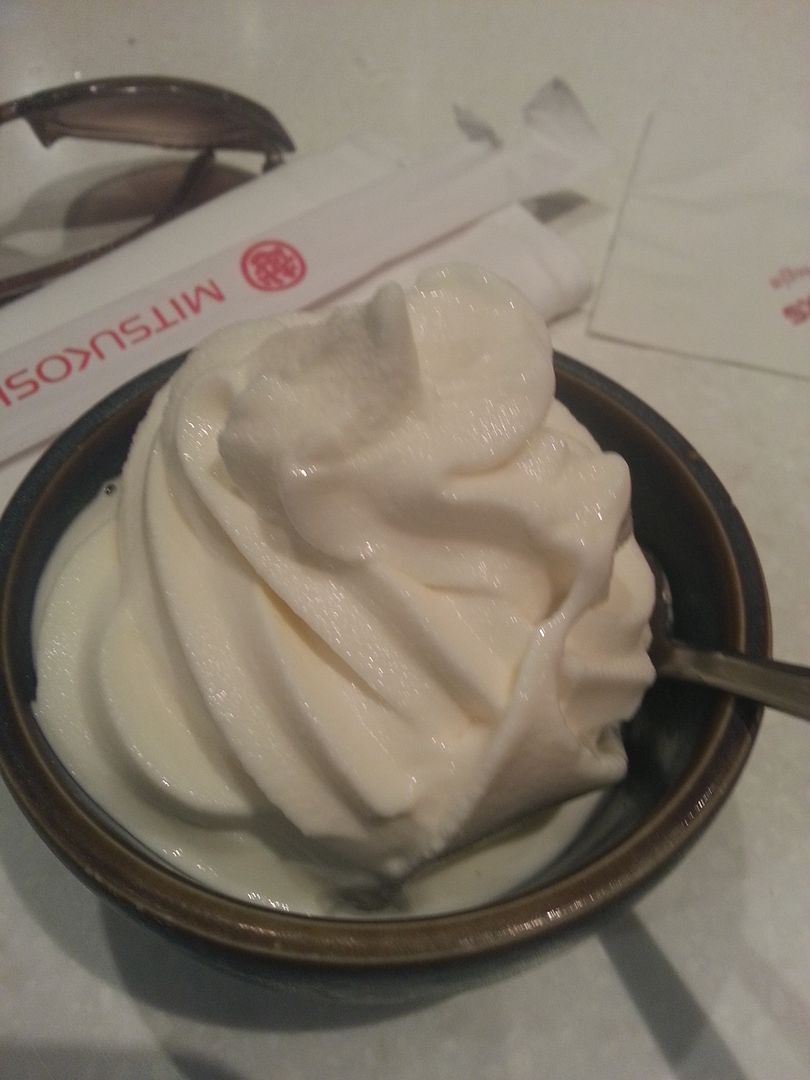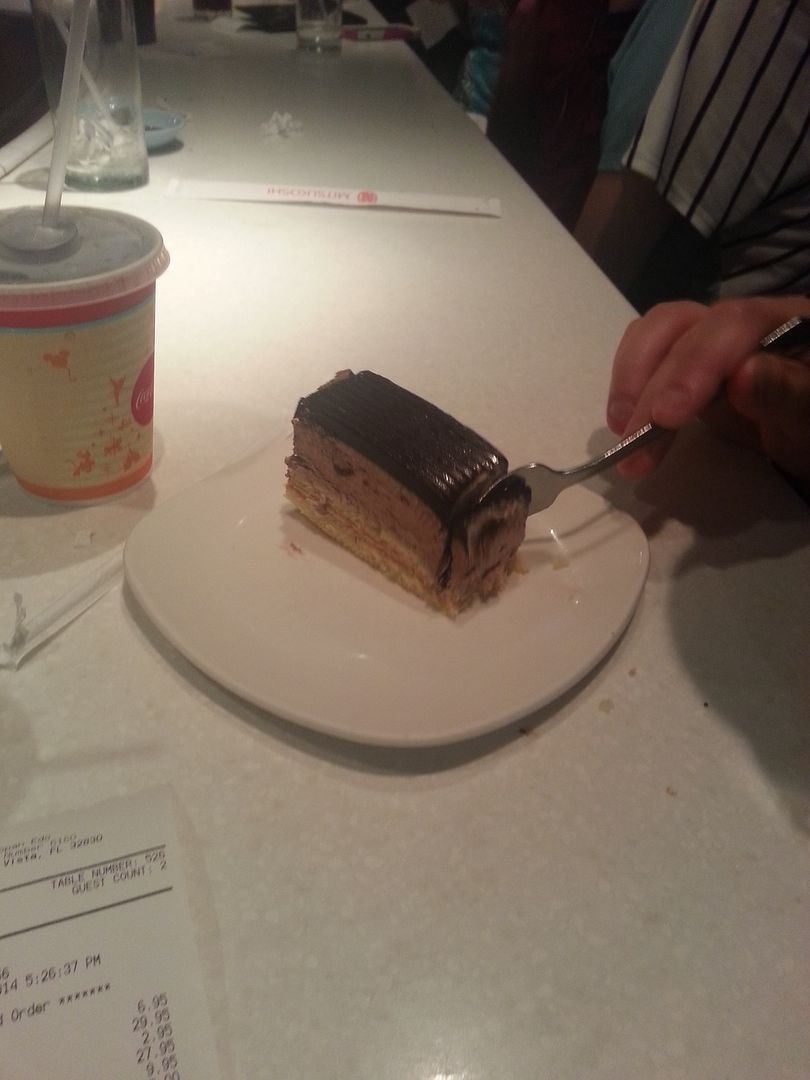 I also had a lemonade and its always funny when you are reminded of how pro-active they are with the refills! Every time I reached about halfway in my glass a new one appeared!
All in all a great experience, so much more than just eating dinner