I never had any intention of our last trip being a once in a lifetime trip! Even on the way home we were talking about 'next time'.
We've got Coronado Springs booked for 11 nights, with 14 day ultimate tickets and QSDP.
We are now looking at staying in Universal for 3/4 nights before we move to Disney on 20th August. Or that's the plan at the moment.
Some of you may remember the row I had with Daisy because she decided she would rather not go to Florida than miss one day of school. But to come back on the 31st was considerably more expensive than coming back on the 1st. Eventually she gave in and now shes excited again
In the time that she was being a madame, my best friend and I got chatting more about her coming with us. So on the 7th July, I added her on to our booking for Disney! 2 became 3!
So, on with the introductions:
Me (Amy) currently 21 and will be 22 when we go. Just finished my degree in Criminology. Full time theatre worker/addict. Disney mad. This will be my second trip.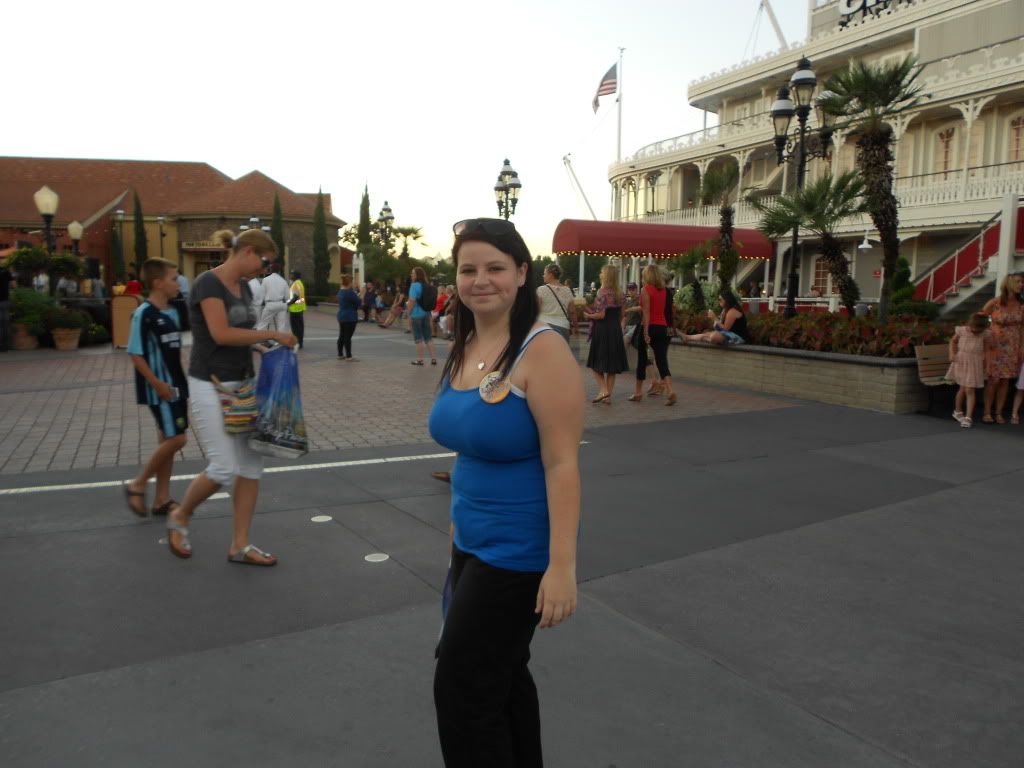 Daisy (my sister) currently 14 and will be 15 when we go. She's just chosen her GCSE options. Doesn't like getting up in the morning. Loves Florida. This will be her second trip.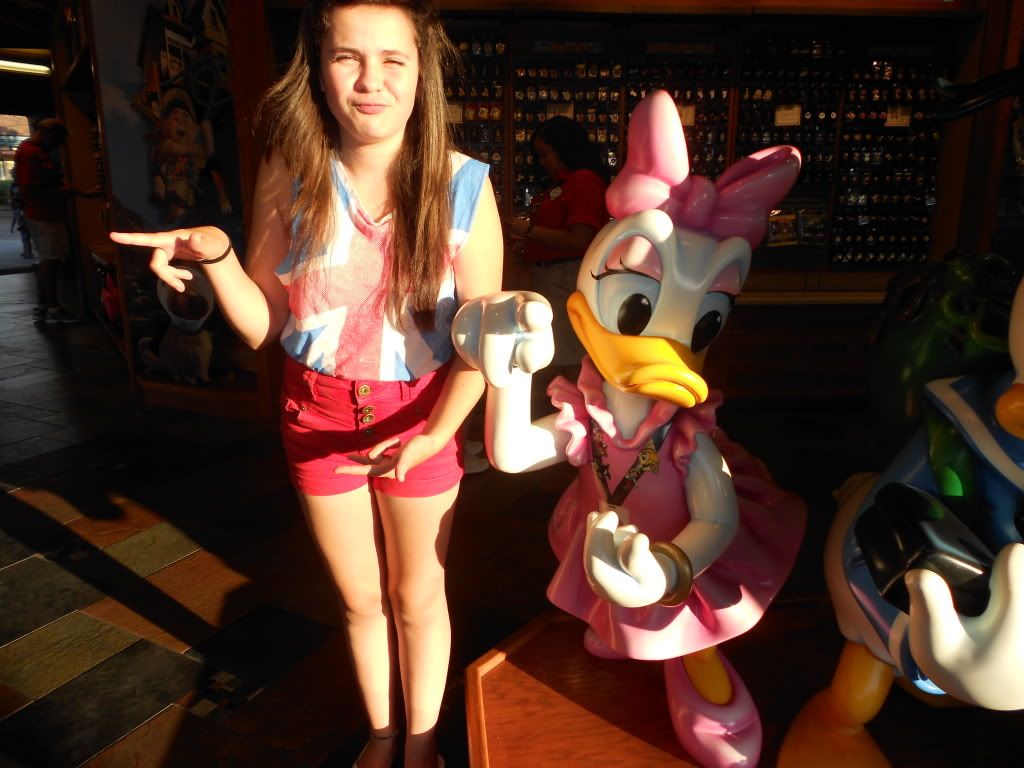 Anna (my best friend) currently 22 and will be 23 when we go. Also just finished her degree in Criminology and is working full time.This is Anna's first trip.
Anna and I met 3 years ago, online through the UCAS forum. We got chatting because we were going to be on the same uni course and living in the same block. Anna lived about 30 seconds from me and became like a sister. Although I spent the last two years of my degree living at home and commuting Bristol to London and she transferred uni, we still kept in touch and are still best friends.
The (rough) plan!
Disney - all parks and water parks. Daisy and I want to see La Nouba, go horse riding, kayaking, and use the spa in the Dolphin hotel (it might be swan, I can't remember!)
Universal - both parks and wet n wild, maybe Blue Man Group.
Seaworld Parks - Discovery Cove and Aquatica definitely (money depending) maybe busch gardens, and may Seaworld.
Anna also has a friend (Toni)going out to Florida at the same time as us, though she's going with her friend (Kayleigh) and her family they are staying on I drive. Some days there will be 4/5 of us, most days just the three of us. But some things they are doing, Daisy and I don't want to do.
Kayleigh seems to want to spend a lot of time not really doing much, she's been to Florida quite a few times and isn't massively interested in doing many of the parks.
Toni and I have never met but we've spoken on the phone. She seems lovely and wants to spend time with us three which is good. It will just be a bit of a mix around with who's doing what. But I've still been assigned chief
planner
. Toni has even asked me to plan something for her and Kayleigh (It seems in hope that if there's a plan Kayleigh will want to do more!)
I'm not sure how to plan two holidays!
So far we have only booked:
11 Nights in Coronado Springs Resort.
14 Days ultimate ticket
QSDP
Total - £1990 for Daisy and I. £100 deposit paid. We only had to pay for the cost of her park tickets when we added Anna on. So that took the total to £2279. Which I'm more than happy with! Means I only have to find £1519 - Saves me £470!
Things to sort out -
Flights - we're looking at BA around £750 each.
Disney - We need to change out dates, we need to move Disney forward by one night, it's currently booked for 20th to 31st August, but we need 21st to 1st September now. Will do that once we've sorted out the flights though.
Universal - Need to book the hotel, when we've sorted flights we can book this as then we'll know whether it's for 3 or 4 nights.
If I booked through attraction tickets for Discovery Cove, I know I can put down a £20pp deposit, does anyone know if that would be all we had to pay if we had to cancel? We're desperate to do it, but I'm not sure I can afford it.
I can't wait until the flights are released and I can get on with sorting other things out!
I'll upload pictures soon
Sorry for the essay - thanks if you managed to read this far!
xx
Update 1
Update 2
Update 3
Update 4
Update 5
Update 6
Update 7