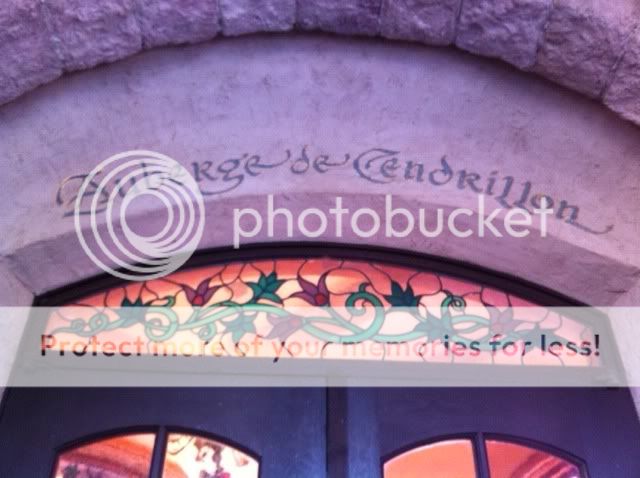 We visited this restuarant 24th October 2011 and thought we would provide some feedback for others with little princesses thinking about going
Adult menu -
We both had the same 3 courses and chose the viel as our main meal having enjoyed it the day before at Steakhouse...
Starter - Salmon, Duck & Pumpkin soup.
Main - Viel with cheesy potatoes and veg -YUM!
Desert - Creme Broulet, Black forest gateau and Egg custard (Bday cake was brought seperate but served with desert).
Childs menu -
The girls tried the beef burger and ravioli, they both loved the burger but hated the ravioli...
Starter - Cheese and tomato skewers, an orange dish ive forgotten and tuna mayo.
Main - Beef burger and mash.
Main - Ravioli - neither of my girls liked the strong cheese inside it so it was wasted.
Desert - Strawberry mouse, sorbet and white choc lolly and cinderella shoe (again cake brought seperately).
A booked birthday cake extra 25 Euro which was great but a major disapointment all in all, we were served a slice each with desert but the other half of the cake we had paid for was taken away and we were not allowed it!
Thinking i had paid 25 Euro for a birthday cake it turns out they used the same cake and just changed the name on it for 2 families then cut just 1 cake up between us providing just a slice each :angry:
All in all costing us 195 Euro it was a brilliant chance to meet the princesses, Ariel, Sleeping beauty with her prince and Cinderella were there from 12pm onwards and with the parks Princess pavilion closed most of the time we were there it was our only chance to meet them for pictures etc so worth it for DD2's face but the food was wasted and we only got half a birthday cake for that price