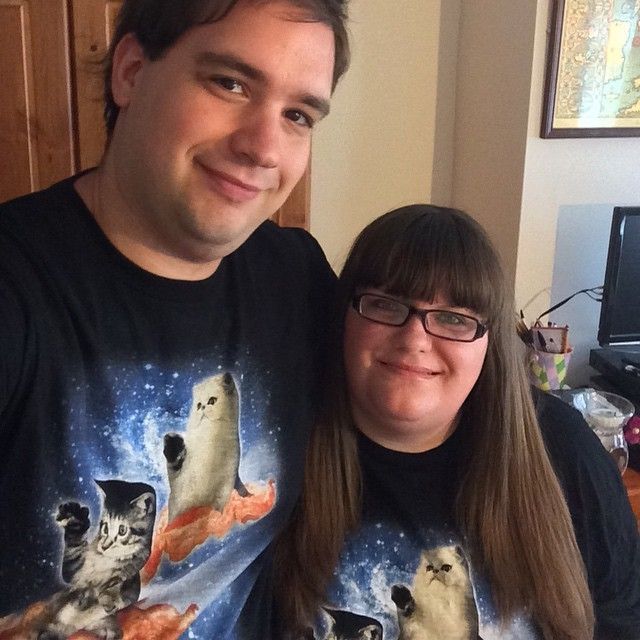 Matching cats riding bacon t-shirts (Hot Topic)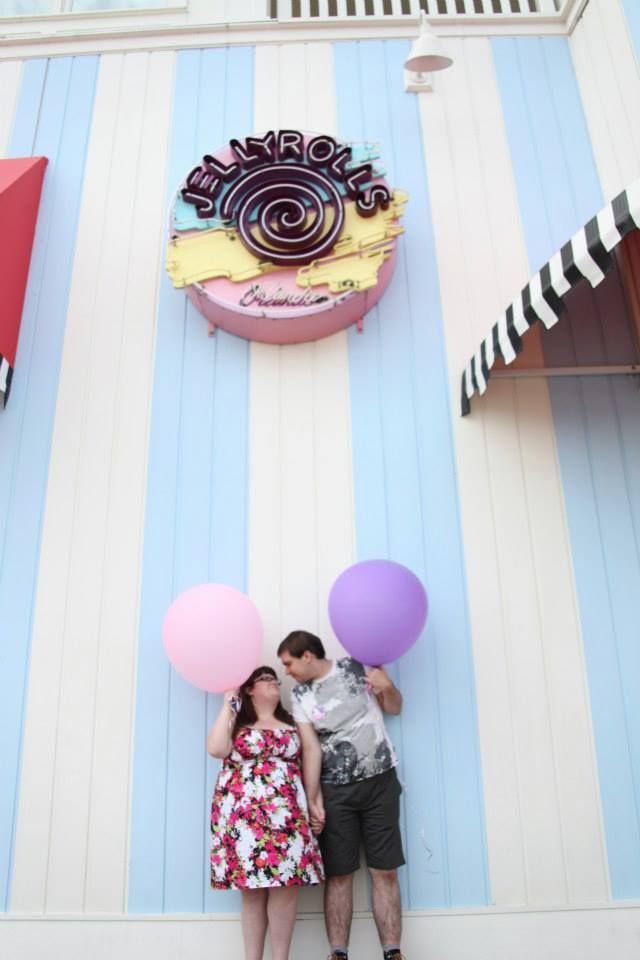 Amazing engagement photo shoot that Tony surprised me with, by Randy Chapman.
Very quick intro to us. Tony (28) and Emma (me! 27). We get married on 28th May and we are honeymooning at Disney of course. I work in biotechnology and I'm a personal finance blogger on the side, so I do a ton of mystery shopping, surveys, etc to make extra cash. I love kittens, watching movies, America, cooking and Netflix. Tony works night shift in a supermarket and he uploads himself playing video games to YouTube for a hobby! He's also into Warhammer and sci-fi stuff. Also loves food and America. We are both addicted to Law and Order: SVU so we cannot wait to turn on a tv in America and find it on at all hours of the day. We also love American tv like Flipping Vegas and various other "reality" type shows.
We're both immature and can't believe we're grown ups now. We plan on doing a trip report and a Vlog for our YouTube channels.
Why Florida
Tony proposed at Disney back in 2013…so it was an obvious choice for our honeymoon. We spent about 30 minutes looking elsewhere (Mexico!) but Florida won. As many of you will know…it is amazing. We love the weather, the food, the service and the shopping. The fact that Disney is there is just an added bonus. We could easily go on honeymoon with no Disney parks and just eat/shop/swim for over two weeks.
The flight
We weren't planning on going on honeymoon until October, but you know what Virgin are like with their flight sales. We aren't tied to just going at school holidays, so when the sale was on I found direct flights from Gatwick for under £450 each…two days after our wedding. It had to be done. We've also booked Seat Plus. If you haven't heard of this, it is an amazing service offered by Virgin. You pay £65 for your party to have an extra seat on the flight. This is great for stretching out, or in our case, we are both overweight. I cannot comfortably get the lap tray down and enjoy my food, so this way we can share the middle tray. Plus it means we can get cuddled up and not have to worry about disturbing a third person. We have booked this for the outgoing and return flight.
I did start using the Virgin Atlantic credit card last year in the hopes of earning enough airmiles to upgrade our flight, but because we paid a low tariff for our flights, we are unable to use the points. Boo
Laying our heads to rest
This is possibly the most exciting part of the trip for me, because we are spending a few days on site! Whoop.
3 nights at The Polynesian
2 nights at the villas at the Grand Floridian (! )
1 night at Legacy vacation club – nice cheap place in LBV. We stayed here last year for our one week budget trip and it was nice enough.
10 nights in a DIBB villa
2 nights at Animal Kingdom Lodge with a Savannah View
I booked our Disney hotels through hotels.com using Quidco cashback. We also got a little money towards one of the bookings from the Hotels.com Welcome Rewards program. We saved SO much money booking this way. The villas at GF were booked using David's Vacation Club Rentals
dvcrequest/
We've opted for a 1 bedroom villa at GFV as a special honeymoon treat. Two nights cost us almost two month's rent, and for someone as thrifty as me it was a difficult decision. But it looks amazing.
Food glorious food
So…we both really enjoy food…and are overweight. So we enjoy it a bit too much. Food makes up a big part of our honeymoon plans.
Disney ADRs:
Ohana dinner
Ohana breakfast
Spirit of Aloha dinner show
Cinderella's Royal Table
50s Prime Time Café
Illuminations Sparkling Dessert Party
Wishes Dessert Party
Whispering Canyon Café
T-Rex
Be Our Guest – dinner
Tusker House breakfast
Yak and Yeti
Off-site:
Longhorn Steakhouse
Red Lobster
Chick Fil A
Panda Express
The Cheesecake Factory
TGIs – this might be weird since we have them in the UK, but we don't have one within two hours of where we live.
Hooters – we STILL haven't made it to Hooters and this year I am determined.
Dennys
IHOP - where having country fried steak with breakfast is normal.
The plans:
I'm not going to type out each FastPass+ that we have booked, nor telling you our plans for each day…because you know how they can change! Whilst we do have plans and ADRs for certain days, we are okay to go with the flow too.
We have 21 day Disney tickets, and with staying on site for the first 5 nights, we are planning on completely throwing ourselves into Disney. Staying on the monorail is going to save us so much time so hopefully we can fit more in. It is with a heavy heart that we haven't ordered Seaworld tickets this time because we adore Busch Gardens and Aquatica. This wasn't for any animal welfare concerns (this really isn't the thread for that discussion), but because we didn't want to have too much to do. This is our honeymoon after all. We will probably visit Aquatica and pay on the gate if we don't like the Disney water parks. It has been years since I went to Typhoon Lagoon and my friend and I hated it. I've never really got on with Universal – the first year visiting I had to make a complaint as a member of staff physically pushed me away when I was approaching her to ask a question. I've been back twice more and I have not enjoyed it. At all.
So the plan seems to be to O-D on Doing All The Things for the first 5 nights, and then collapsing into the villa to relax. We already have a massive take out night planned for the villa, with a Chick Fil A, Panda Express and probably Pizza Hut take out. Why are we fat?
Away from Disney:
As you'll see below, we do plan on doing some shopping whilst out there…chilling at the villa is coming up high on our list too. I am determined that this is the year we go to the Drive In movies. We also found a Groupon for the air balloon at Downtown Disney (okay...that isn't away from Disney). We've looked into the Kennedy Space Centre, a gun range, Gatorland and more, and we have decided to just see what takes our fancy whilst there.
SHOPPING:
I love shopping, and our last two trips I've had the excuse of wedding crafts to go shopping…but I don't have that excuse any more. Tony is looking to buy All The T-shirts, ranging from Walmart to Hot Topic. He loves his funky t-shirts, so apart from a pair of Converse, that's where I can see his money going.
Me, on the other hand…well…where do I start? America is the land of plus size clothing, so I am hoping to order online from Forever 21 and perhaps Torrid before we arrive. I don't normally get much good clothing in America, but last year I did really well with dresses so I'm hoping to get some. I also want some Crocs that don't look like Crocs and some Sketchers that don't look like trainers. Away from clothes I'm planning on stocking up on some MAC make up I'm running out of (paint posts mostly), maybe some perfume in Duty Free, Carmex lip balms (I'm hoping to get around 200….), Yankee candles (mostly small jars and wax tarts) and all the Cheetos. Oh and flavoured jelly…because who doesn't want watermelon or mango jelly?
I am also determined that this year, this beauty will become mine: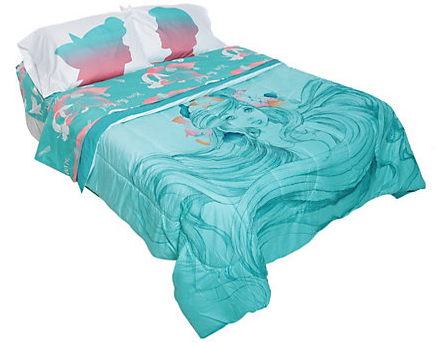 (Hot Topic if you're interested)
We also need a
daily
trip to either Walmart or Target, I don't mind which. This is to pick up supplies, but mostly so we aren't spending $500+ on our last day trying to get everything. We'd rather buy little and often. And of course we need to visit Dollar Tree, mostly because my most popular feature on my blog is "Poundland Finds" so I'd like to do a Dollar Tree one.
Car:
Since we are staying on site, we've decided to hire a car a few days after our arrival. We've picked an SUV to pick up from the Disney car place at the Dolphin. The super duper exciting news is that TONY HAS JUST PASSED HIS DRIVING TEST! This means that he can make up for me driving in Florida the last two visits and drive me everywhere so I can drink all the cocktails.
We will also be using Uber because of the great stuff we've heard about it. And the fact that a supposed $90 trip with Mears will now cost around $15 with Uber. I am convinced!
Some extras?
We've been really disappointed in the number of people who cannot attend our wedding. It has meant that we've saved over £1,200 on our projected catering. We've already splurged on our accommodation and we've looked at upgrading our stay at The Poly to the honeymoon suite, but I couldn't justify the money. So we still haven't quite decided what to do (if anything) with that "spare" money. At the moment we are thinking of using it as spending money, but we will see what happens.
Follow us:
We will both be active on Twitter and Instagram whilst we are out there (thanks Three Feel @ Home), so be sure to "follow" us for both wedding updates and honeymoon updates including lots of food photos.
My Instagram:
instagram/alditoharrods/
My Twitter:
twitter/alditoharrods
My YouTube channel (will be uploading videos Disney videos):
youtube/channel/UCCy...OIccMT1XtpVp_g
Tony's Instagram:
instagram/coldserenity
(I hope it is okay to link these here?)