Continued
I skipped back out to see G after my meet and greet and we headed over to try and find Sulley out by the Monsters Inc ride. He was just walking out as we got there - yay! A swarm of children descended, so we quickly got into something resembling a queue. We didn't wait long, then I ran up to Sulley for a hug. I love that big, blue, fluffy kitty
We took a few photos, then he beckoned for G to come join us. G loves Sulley, but was enjoying letting me have all the character interactions this trip.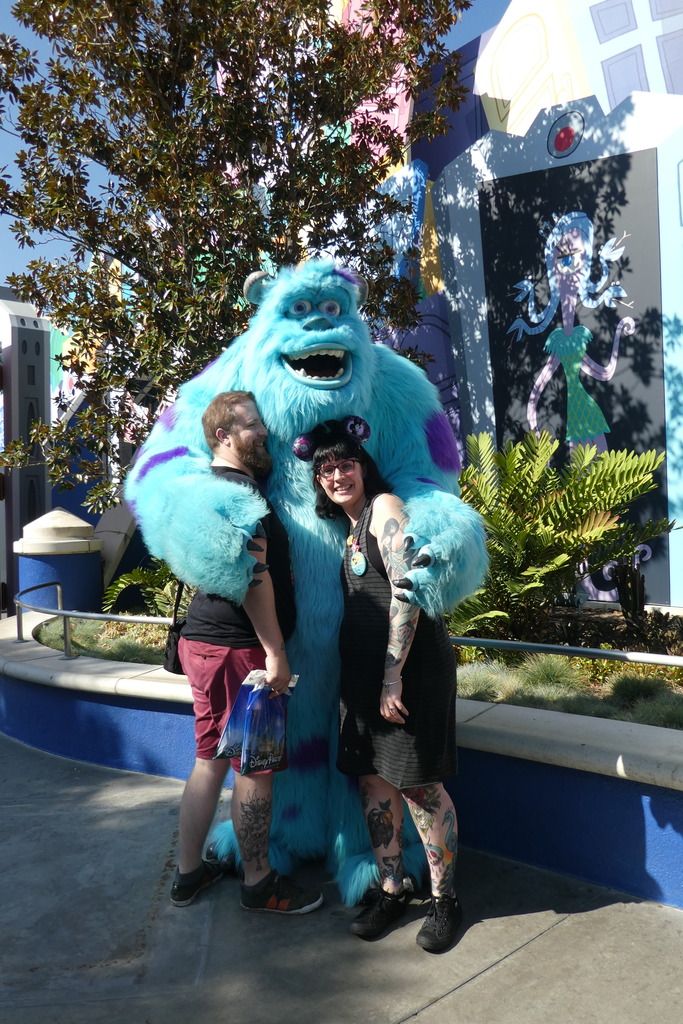 We also saw Spiderman and Captain America doing meet and greets just across from Sulley, but the queues were enormous so we didn't bother. We headed over to Paradise Pier again, in the hope that California Screamin' was open. It was! Yay! There was only a 30 minute queue, so we jumped in. The queue passed really quickly, as I was so excited. Soon we were getting into the coaster and I was trying to tuck my glasses and ears away safe before we whizzed off. It was so fast and fun! It felt like a "proper" rollercoaster, not a Disney one. I know that sounds silly, as there are lots of bigger coasters in Disney parks, but as it was just a fast coaster with no real theming to speak of, it seemed more grown up and exciting. We both absolutely loved it
Next, we headed to Mickey's Wheel of Death. Just watching the swinging gondolas from a distance made me feel sick, so there was no way I'd be on one of those! We joined the stationary gondola queue, even though it was a lot longer than then swinging queue. The sun was really hot and there wasn't any shade in the queue.
I got really nervous when we were queuing and G kept saying I could duck out if I wanted. But I couldn't visit DCA and not go on the fun wheel! So I nervously jumped in our gondola, along with another young couple. As it started to raise up, I didn't like it at all. It stopped a lot on the way up, as it loaded and unloaded other passengers. Once we got to the top, I calmed down a bit and enjoyed the view. We did a few full rotations before disembarking and I was glad to be on solid ground again! We had a wander along the boardwalk, took a few photos and had a browse in the shops. We bumped into the short and tall lady from the tour the day before and said hello
I didn't buy anything in the shops, but was very tempted by some Duffy and ShellieMay toys which I might just end up buying in Disneyland Paris.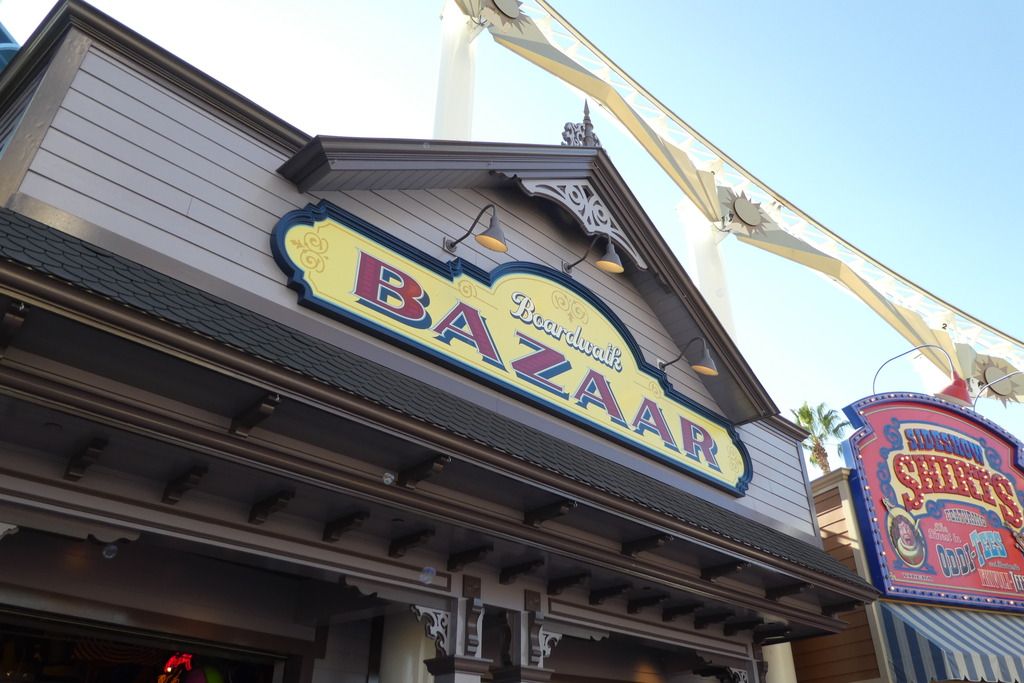 We were absolutely starving by this point, so stopped at Boardwalk Pizza as I'd heard they did a vegan pizza. G went to find a table and I went to get us some food. I spoke to the server at the pizza counter and she said they could do a vegan cheese pizza, but it would take 10 minutes or so. That was fine, so I grabbed a veggie pizza slice for G and two drinks and went to pay. I was soooo excited to finally get a halloween cup! I was very tempted to bring it home, but I knew I'd end up squashing it.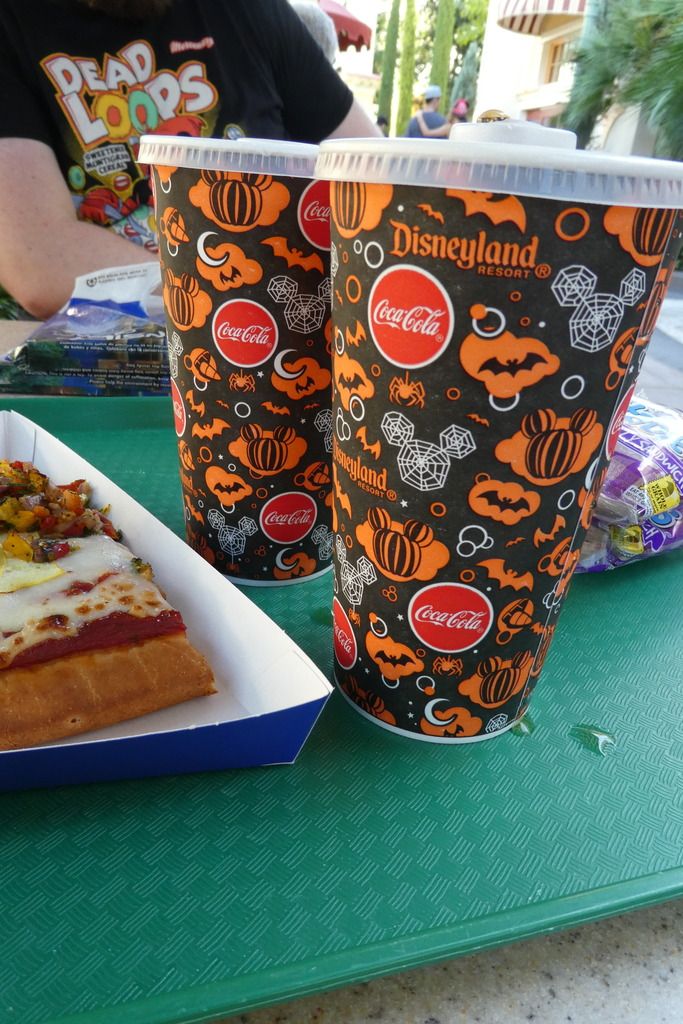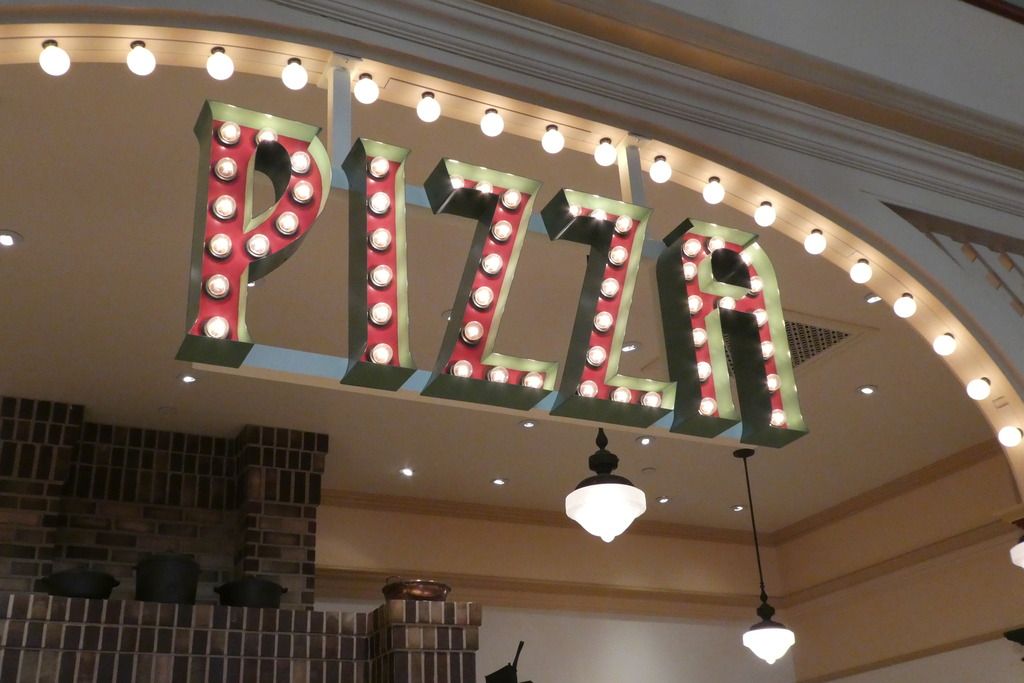 I went back in to collect my pizza and tucked in. It was SOOOO good! And I was feeling kinda smug too, as mine as the same price as G's and I had a whole individual pizza, where he just had a slice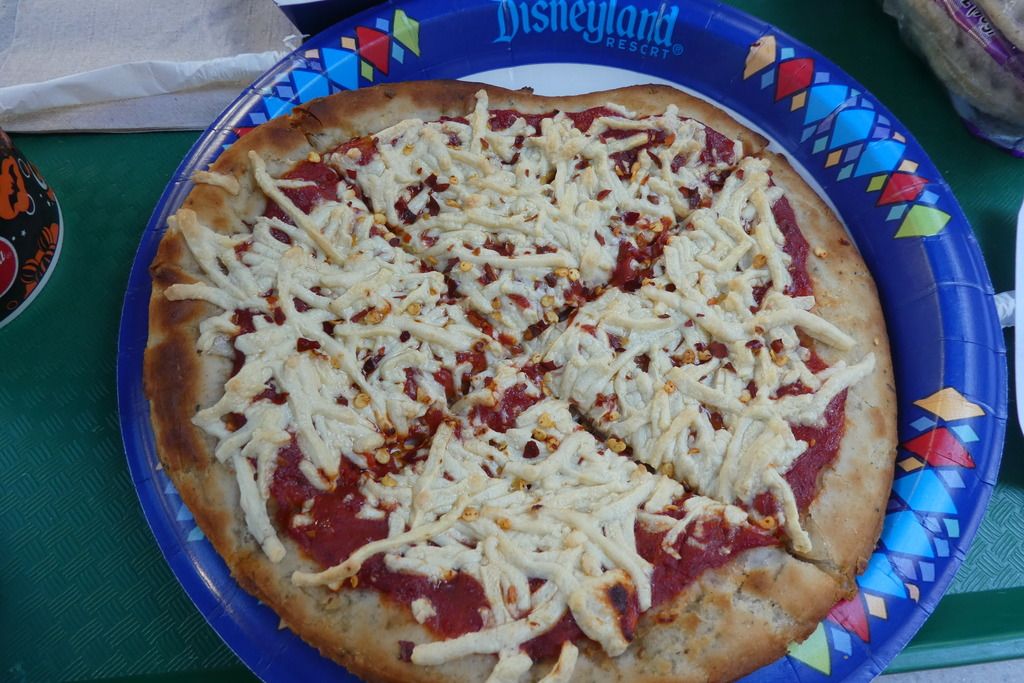 After pizza, we decided to head back to the hotel to have a little rest and freshen up. We'd done everything we wanted to in DCA and we had maybe 3 hours until World of Colour later than night.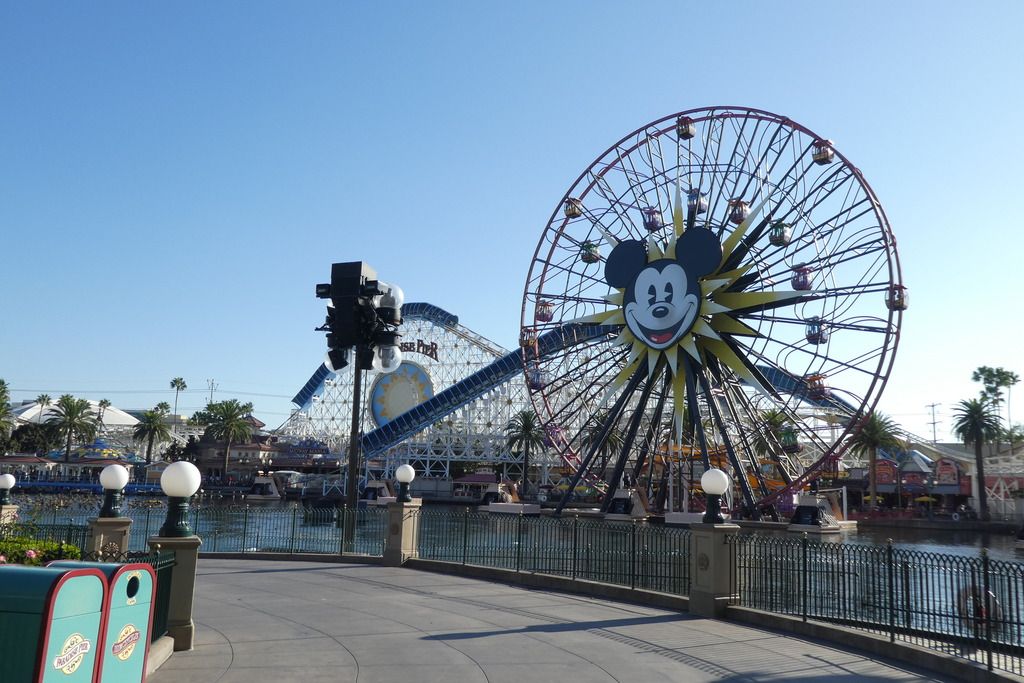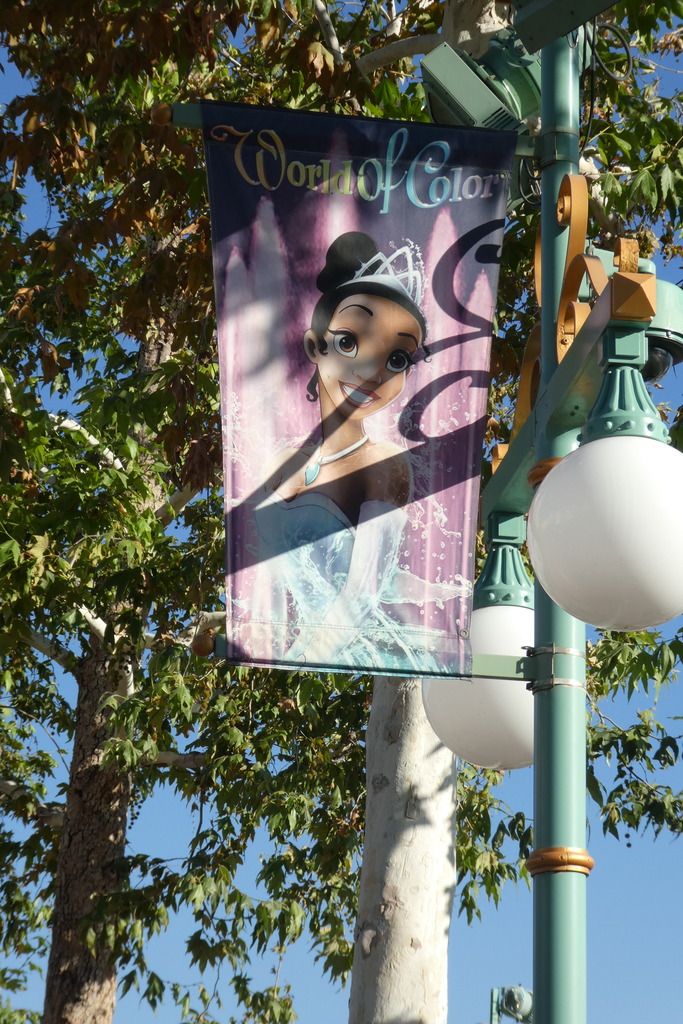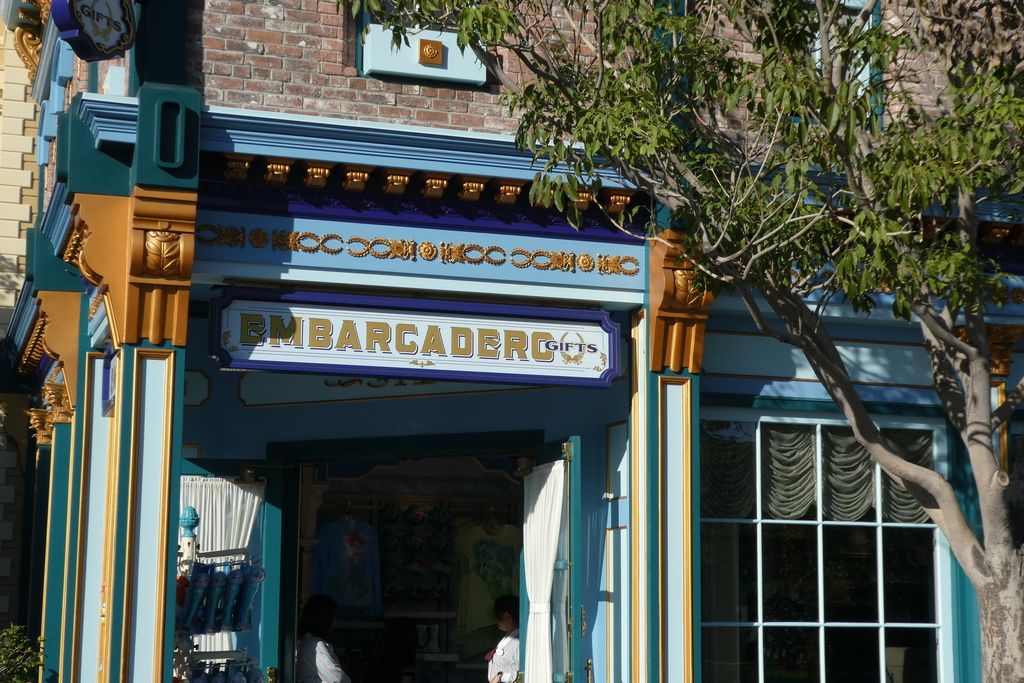 I had to take a photo of this sign, as the first time we walked by it I thought it said 'ERMEHGERD gifts' bahahahahahaha!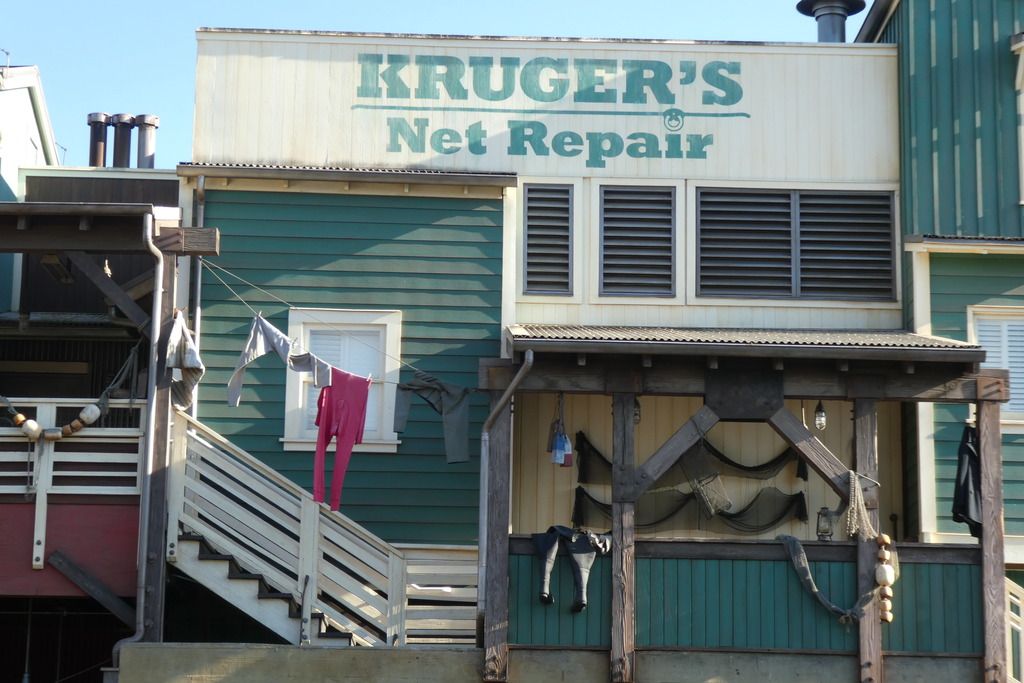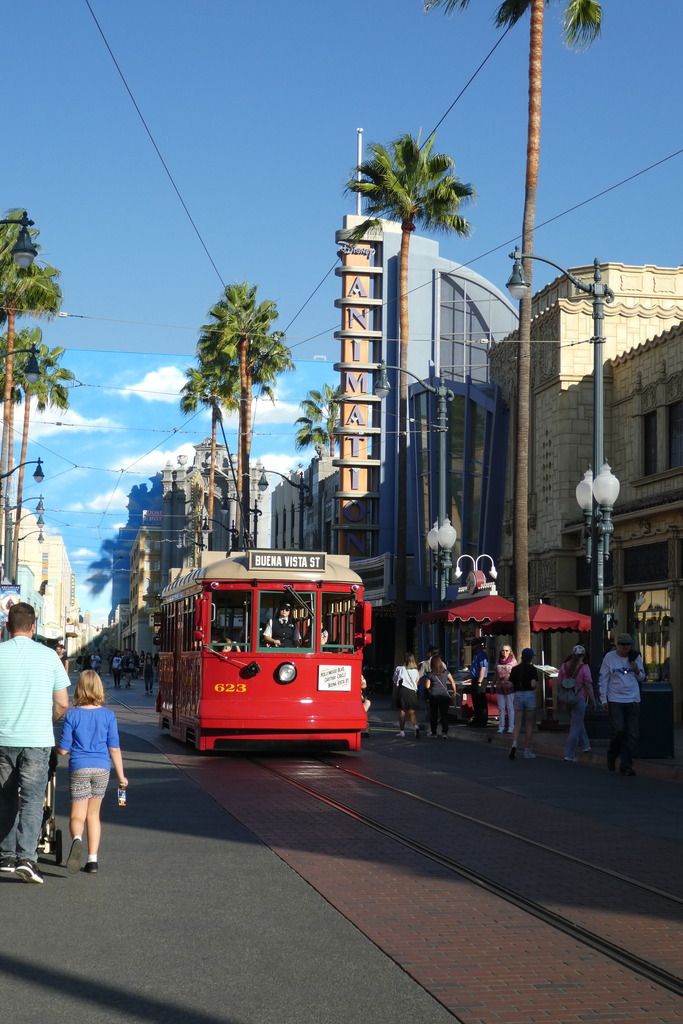 I found Goofy!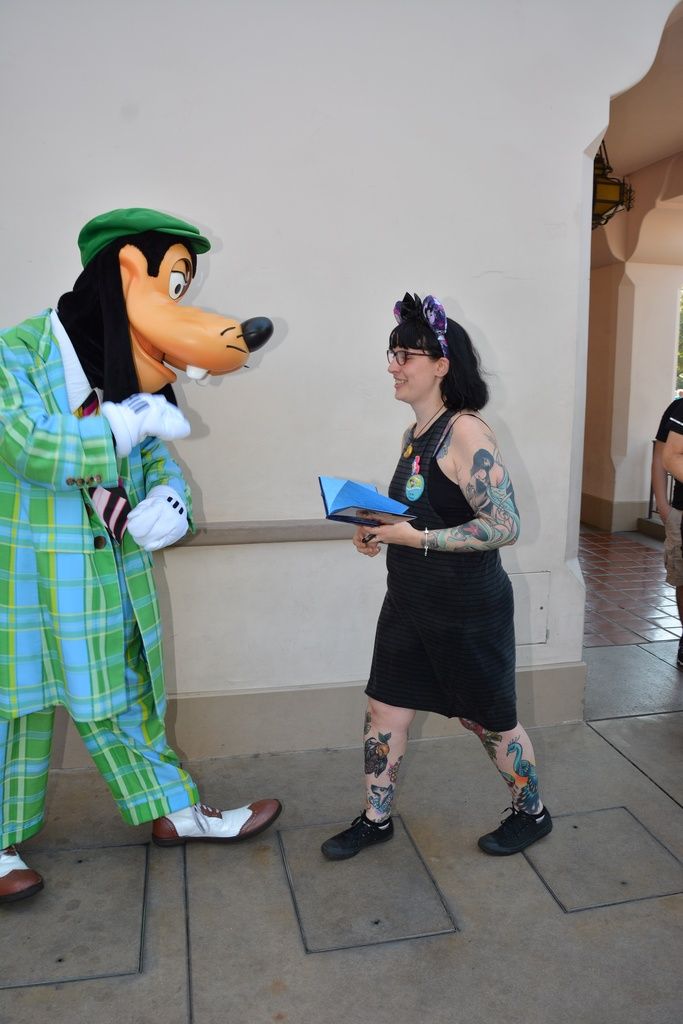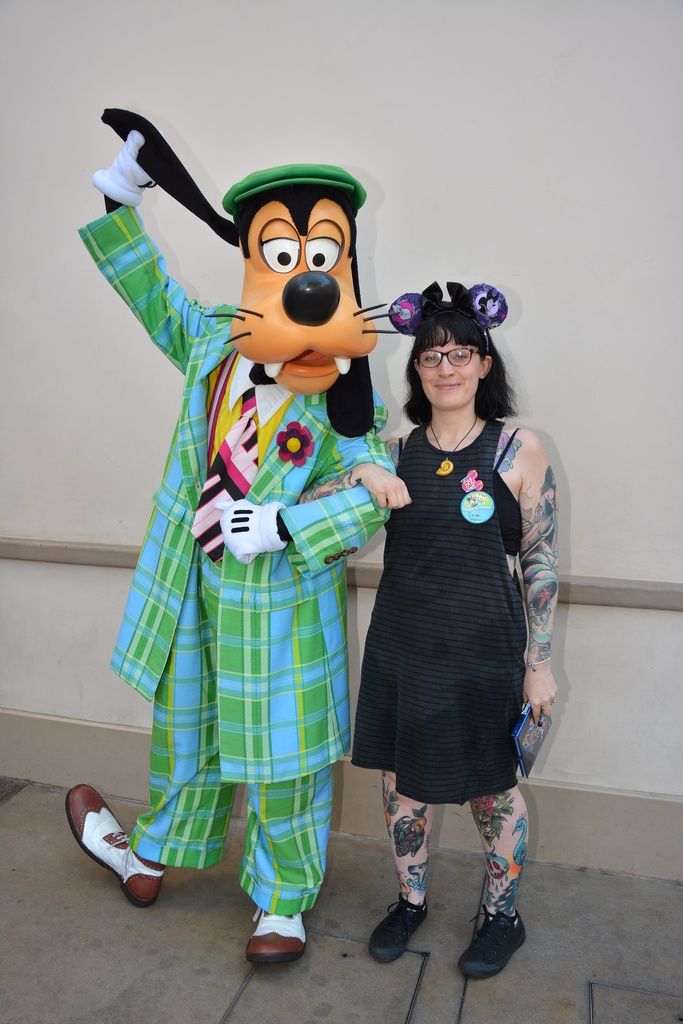 As we were on our way out, I spotted a witch Minnie plush toy in the window of the toy shop. Eek! I rushed in and had a quick look around. I couldn't see any, so I went to ask behind the till. The girl serving was lovely and said she'd do her best to find me one. She said she normally worked in World of Disney and knew if anywhere had one, it would be there. So she phoned WoD and asked if any were left in stock. They said no, they'd sold out about a week ago. Boooo. I was cheeky and asked whether I could have the one out of the window, because I really wanted to get my paws on one! She said she'd call the manager and she did, bless her. But she was told they don't have the keys for the window display. Worth a try though! Sad, I sloped off to go meet G and wander back home.
After a quick stop at the hotel, we headed to Disneyland to see if we could see any halloween costumed characters before we went back to DCA. And there was Goofy and Minnie! Yay! There was a load of hoo-ha about meeting Minnie, as she'd gone away for a break and a CM had told people where to stand. When she came back, she came back to a different spot and a new queue had formed. I was in the new queue that formed as she walked back to her spot. Minnie started meeting people for photos and the people from the other queue rushed over and started shouting at the cast member. It was a little bit mortifying for those in my queue, as the shouters were really making a scene and the poor CM had obviously forgotten about the other people (I don't know how long Minnie had been gone as she walked up just as I arrived). The one dad even walked up to the CM all tough and menacing and said 'come here' and beckoned him away :/ I think he was trying to go find a manager. So poor Minnie was left all on her own! The CM and angry-dad finally returned and he didn't seem any happier. I told the CM that the remaining people could go in front of me. He said no, it was ok, but it was a pretty embarrassing situation for lots of people. The mums were really grateful and the dads all stood around being grumpy. It added about 5 minutes extra onto my wait, but it made things easier for everyone. Sorry, people behind me! The CM took some photos for me and Minnie was super cute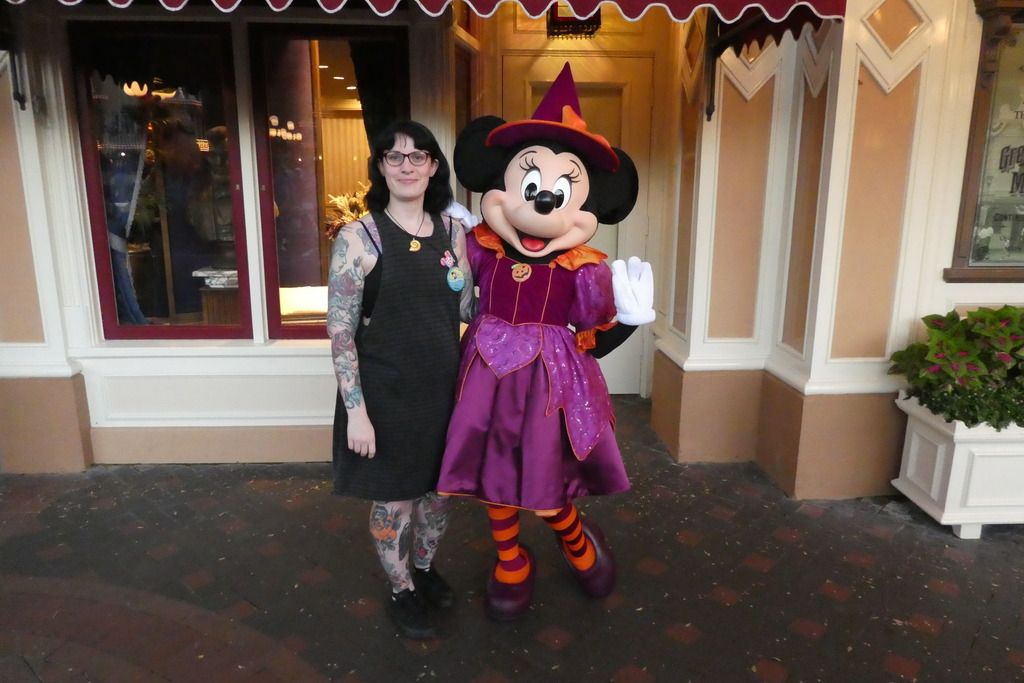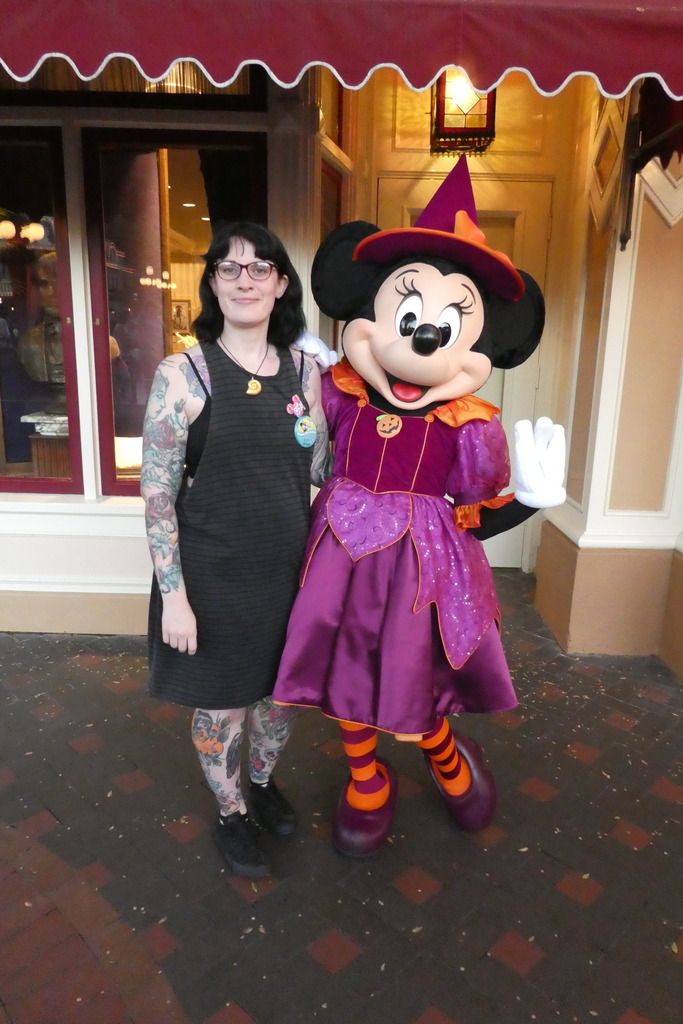 I went over to meet Goofy next (I think G was on a bench somewhere) and joined the short queue. The CM with him disappeared, so realised I'd have nobody to take my photo. I asked the people behind me if they'd be so kind and we chatted and I said I'd take their photo too, so they could all be in the picture. I played with my camera first to try and get a foolproof setting, but the pictures didn't turn out too great as it was starting to get dark and there wasn't enough background lighting. Goofy liked my tattoos though