Day 19 – New York and Home

Sunday 26th July
Day 18
Us lot…
DH (48) – Enzo – puts up with us and is happy as long as we're happy (not with on the New York leg)
Me (39) – Angelina – the
planner
and tour guide
DD (16) – Gabriella – my shopping buddy…if there's a Sephora…we're in it
DS (13) – Gianni – likes to eat and always has a smile ready when he sees me point the camera at him
After a much better night's sleep we awoke to our final day in New York
We had decided that we were going to take it easy today and just hang around Times Square.
Whilst I finished off the packing, Gianni took some photos from the window…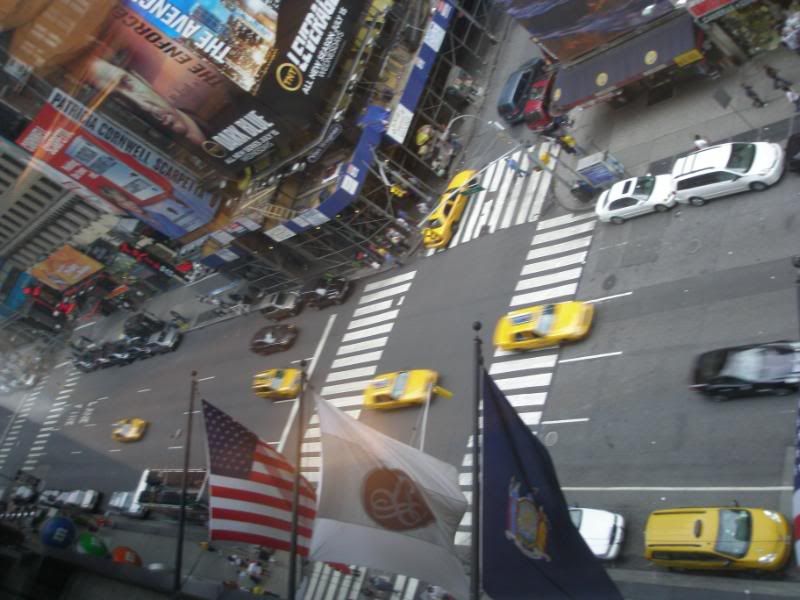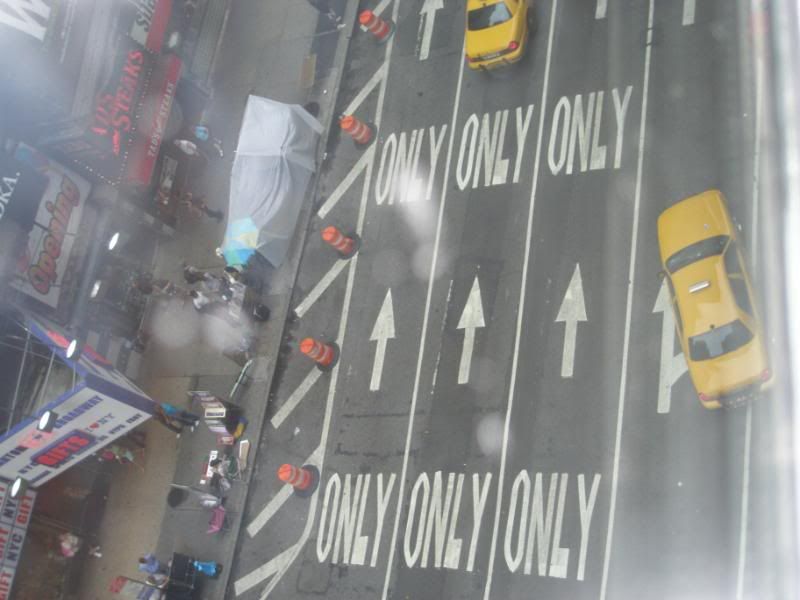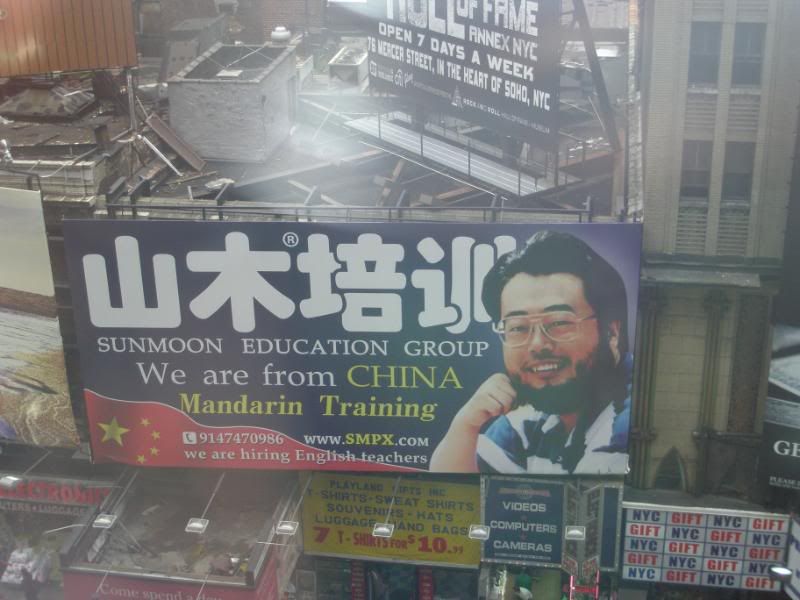 We left our bags and cases with in the luggage room and checked out at 10ish before heading out for brunch. Today we were going to Ellen's Stardust Diner. We'd had our last meal here when we last came to New York….so I think we can call it a tradition now
It was really busy in here and great fun. I just love all the singing and music. We could have sat in here all day.
We didn't bother with starters as we had already decided we were going to be hitting the desert menu today….Gabriella had the grilled cheese sandwich, Gianni had pesto and chicken pasta and I had hotdogs. For desert we had….Gabriella – Death by Chocolate, Gianni – Apple Strudel, Me – Mississippi Mud Pie (I know…what about Weight Watchers? It's my last day…I'm having CHOCOLATE) 3 sodas with that and the bill came to $81.
There was some last-minute shopping that we wanted to do so we headed back out into the heat, reluctantly, at 11.30.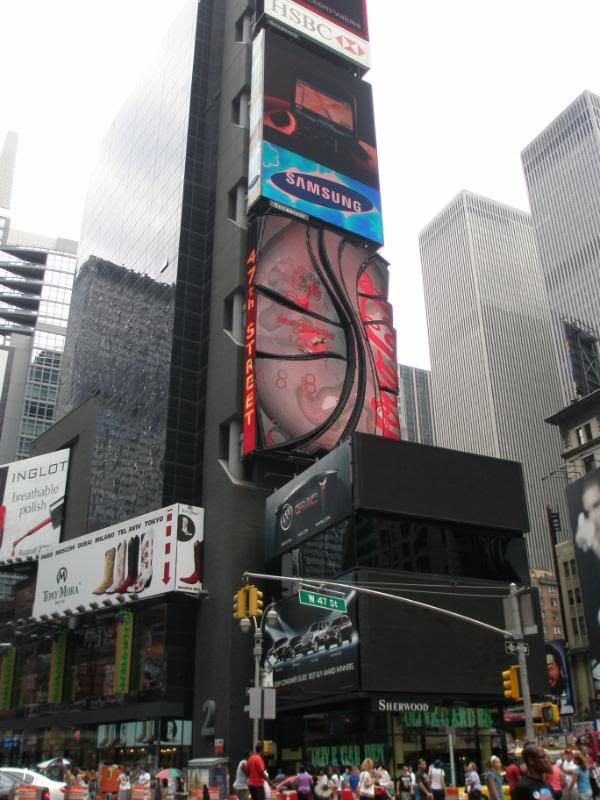 We saw the Naked Cowboy….didn't bother with a photo with him…he was very touchy feely…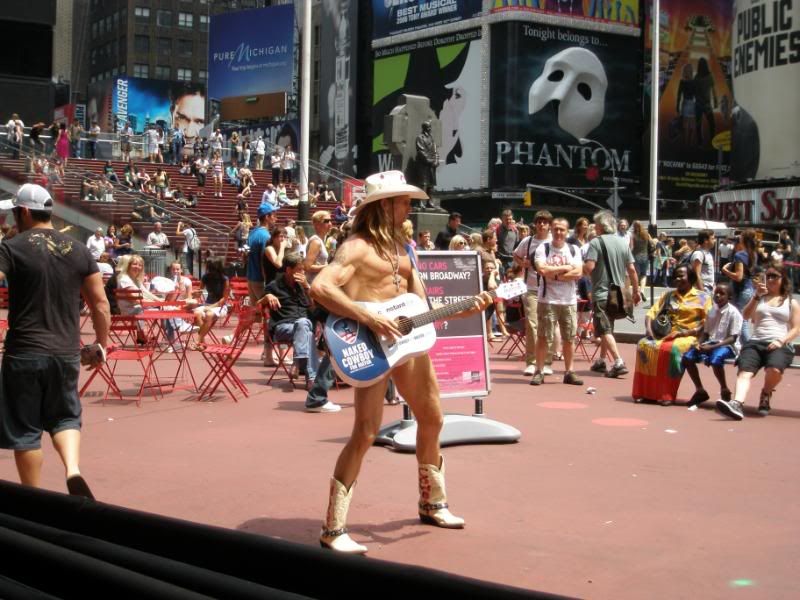 We had a good browse in a music shop, Gabriella bought herself some nice jeans from Billabong and a jumper from Quicksilver. I bought Gianni a jumper in Quicksilver and another bag for myself together with some flip-flops
…took a few photos as we crossed over to the other side…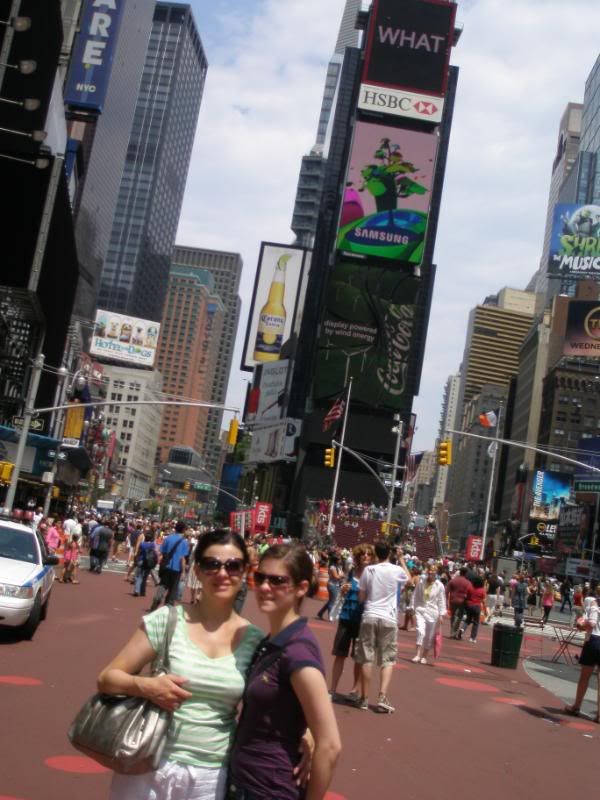 Jazzy police station with it's lights…
…we learnt on our tour that all buildings in Times Square have to have a minimum of 16% of their fronts lit up.
I forgot to mention that the Virgin Megastore is no more. I did wonder as I'd read that the one in Downtown Disney had shut down. I'd seen the lights from our window on the first night so assumed it was still open. Alas, the lights are on but it's all boarded up
We had to nip into the Sephora shop on Times Square….think we only went into 5 of them whilst in N Y
Spent a little time in here, bought a little mirror and paid for that at 3.40pm….
Our flight was at 6.25 so we made our way, slowly, to the hotel to collect our luggage and hopped in a Yellow Cab back to the airport
What can I say….erm…we headed straight to the restrooms to freshen up and change into our travelling clothes before checking in the luggage. We wandered around for a while downstairs where the shops are then made our way through security to wait for the plane.
Just before we were due to board the heavens opened and it rained and rained. How lucky were we? Safely on the plane it then took about another 45 minutes before we actually took off. That's what I dislike about JFK, you don't just land and get off or get on and take off. It's a whole 'get in a queue' thing.
The flight for me was ok. I didn't get any sleep but then again I was too busy watching films. The children were in the 2 seats behind me. Gabriella had a horrible flight but didn't tell me why until we got off. The man behind her put his feet up on her arm rest. His socks smelt of wee
The poor thing, she had to put up with that for most of the flight.
We landed at Heathrow to be met by our taxi driver and got home at about mid-day. I was sat in the front and was really trying to fight sleep and tried so hard but I know I did the nodding dog thing
That's it really. One of the best holidays we've ever had is over. I still can't really believe that we've been! It all seems like a dream.