Day 33: Magic Kingdom & Old Key West
March 13, 2020
[-- Trip Index --]
Today was Friday, and our last scheduled day in Magic Kingdom. I had Saturday scheduled for Hollywood Studios, and I'd kept Sunday open for us to pick any park/ride/experience we wanted to return to, with our flight home scheduled for Monday. And of course, the WDW parks closing for the foreseeable future on Sunday night. This was the main topic of conversation everywhere around us - we heard stories of other guests having to schedule earlier flights home as they had only just arrived for their 2-week holidays, and we mentioned it to the CMs a few times too. Most, to be honest, still seemed a bit shocked by the speed of the developments, like they could barely believe the parks were actually closing! At this point, Disney hadn't yet confirmed that all resorts were closing too, and all OKW staff expressed that they weren't too worried, it was only the parks closing and they still reckoned plenty people would come down for a resort break. Of course, we now know that by early next week, the hotel closure would be announced as well, and by the next Friday, everything would be shut due to the coronavirus pandemic - but no one knew this at the time.
We definitely felt a bit of a change in atmosphere for ourselves - not a bad one, mind you! We felt VERY lucky that this closure was happening at the very end of our trip, and it made us determined to make the absolute most of the days we had left here.
Myla and I woke up at 6:30AM that morning, and she crawled into my bed for a good cuddle until Michael returned from the gym with the refillable mug coffees. I spent a while replying to a ton of WhatsApp messages and Facebook messages - all of our friends and family knew we were in Florida, of course, and it'd been ALL over the news in Europe too that WDW was closing etc, so many concerned friends were reaching out to ask if we were OK and if we'd be able to travel back etc. Luckily, our flight was still listed as Confirmed with United, although we heard stories of other airlines starting to cancel flights so I kept checking our flight status in the United app - probably every hour or so!
Michael also brought me back a muffin, and Myla had the last of the cereal for a quick breakfast. We left our room at 7:45AM, and it was a LOT quieter on the bus than it had been on our previous MK morning when the bus had been full! Still, not wanting to take any chances, we took the bus from Peninsular Road this morning (the first stop, a 4 minute walk from our room) instead of from Hospitality House (the last stop, a 3 minute walk from our room). It turned out to not be necessary, but better safe than sorry and we enjoyed the drive through OKW - we hadn't seen most of the expansive resort yet lol!
We pulled up to MK around 8:10, and it was nowhere near as busy at the bagcheck as earlier in the holiday, we were through in 5 minutes or so.
My plan for this morning was to get some nice castle family photos, get a coffee, and do any rides Myla wanted that had reasonable waits. So we headed up Main Street first of all.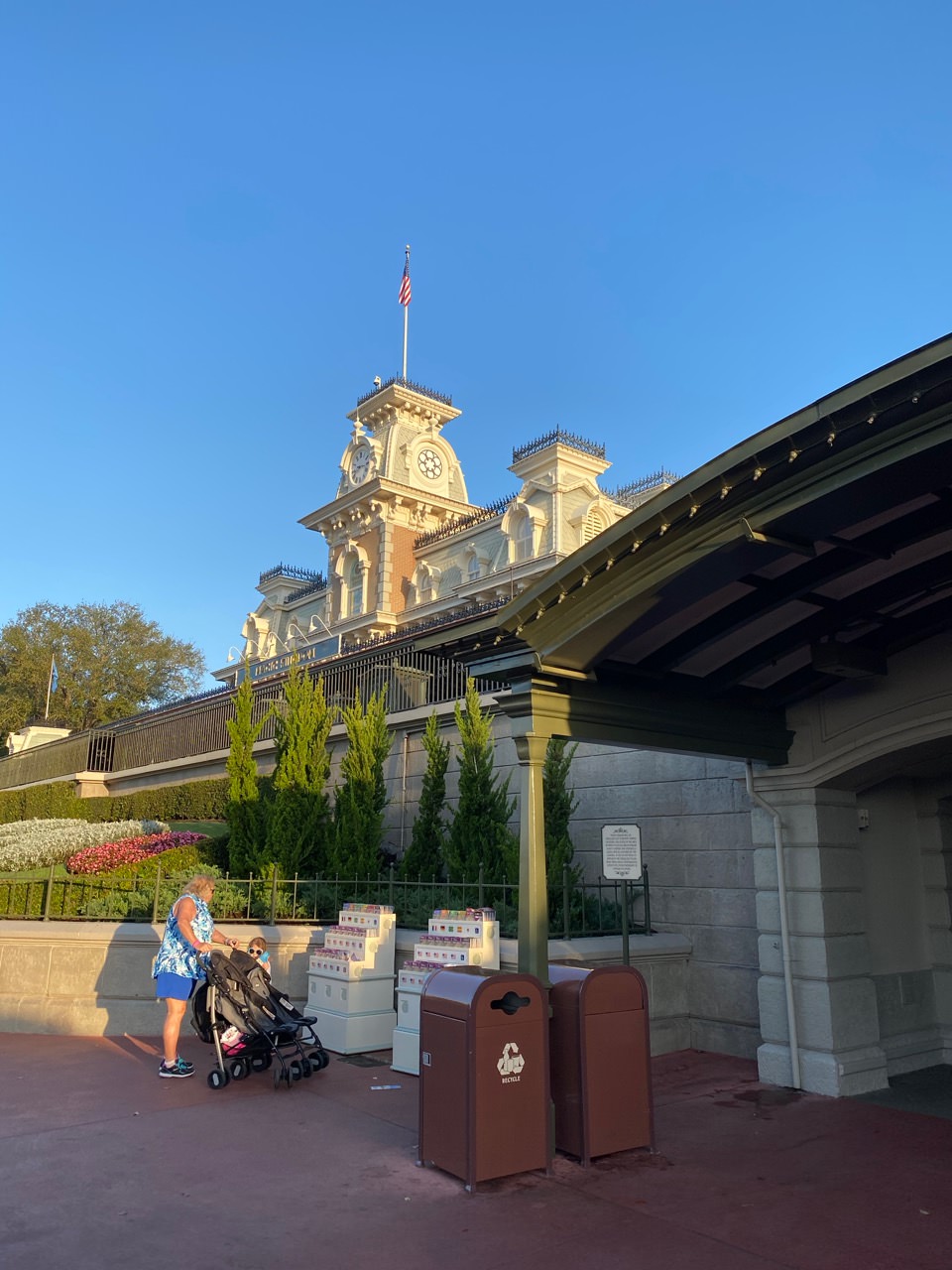 Now you know how sometimes you stand waiting for ages with these Photopass photographers because they take AGES with the family in front of you? Yeah, we were that family today.
But I was SO grateful for the photographer - if she hadn't persevered with trying to get Myla to join in, we wouldn't have ended up with these beautiful photos, and with the park closures and our September 2020 trip most likely getting cancelled, they mean SO much more to me.
At first Myla didn't want to get in the photo at all. Michael lifted her out of the stroller anyway, and when he lifted her up, she pretended to be asleep in the photo, the little stinker!
But like I said, the photographer persevered and joked with her, and eventually she was ready to play ball and pose:
I thanked her profusely - she must have been with us for nearly 10 minutes! We then split up, I went into Starbucks for coffees and snacks while Michael went to find a table outside the Plaza with Myla.
He came back in 3 minutes later, when I'd barely entered the queue. "Did you know it's Early Magic Hours?" he asked me excitedly - it was around 8:30AM by then, and we thought we had half an hour of chilling before we could go ride anything. Oops! It turns out I DID know, even had it written in my spreadsheet, but forgot all about it this morning!
I immediately left the substantial Starbucks queue and we went off to do rides instead, much to Myla's delight! We let her pick what she wanted to ride, and the first one she asked for was Buzz, so we hotfooted it into Tomorrowland.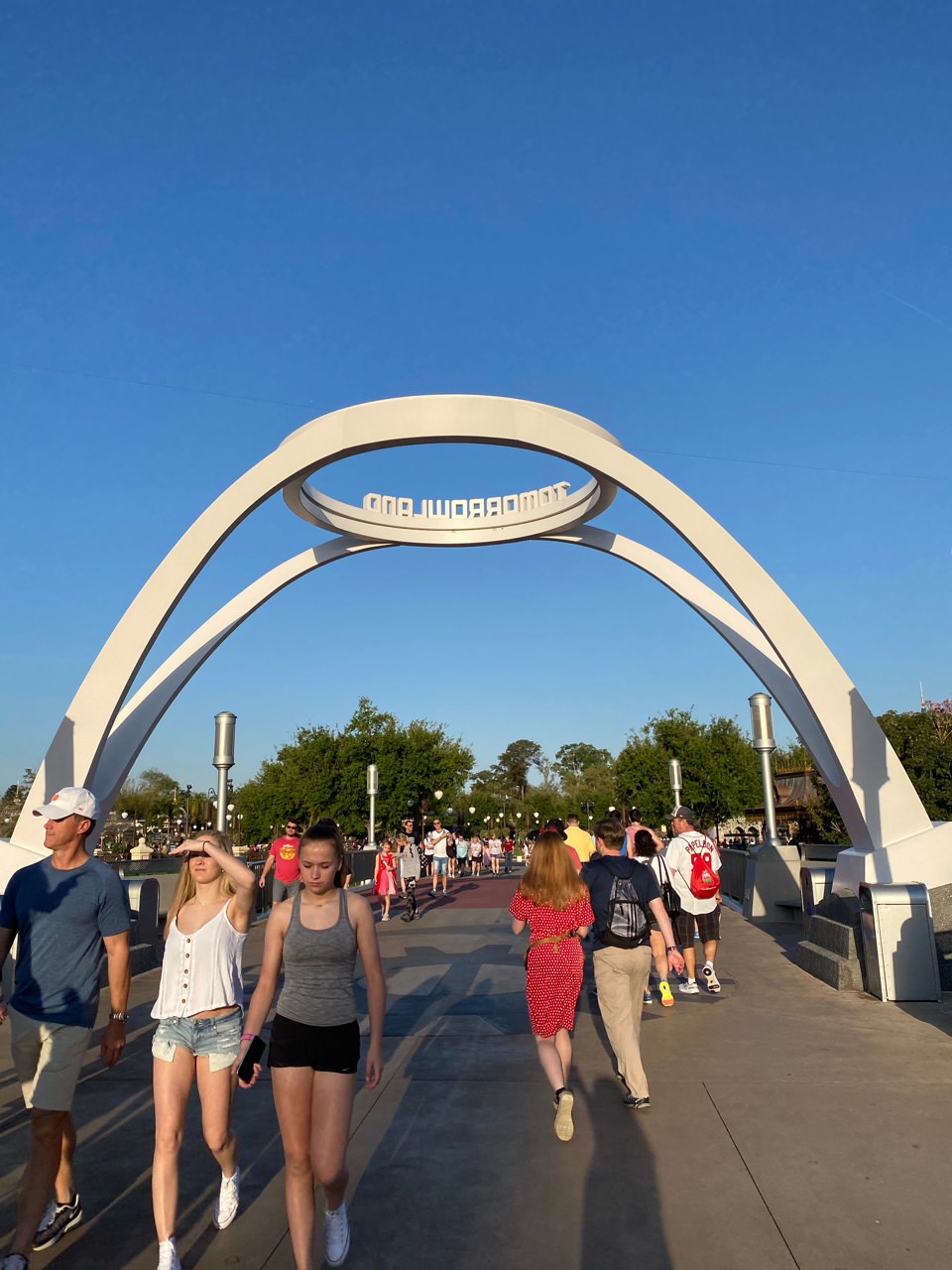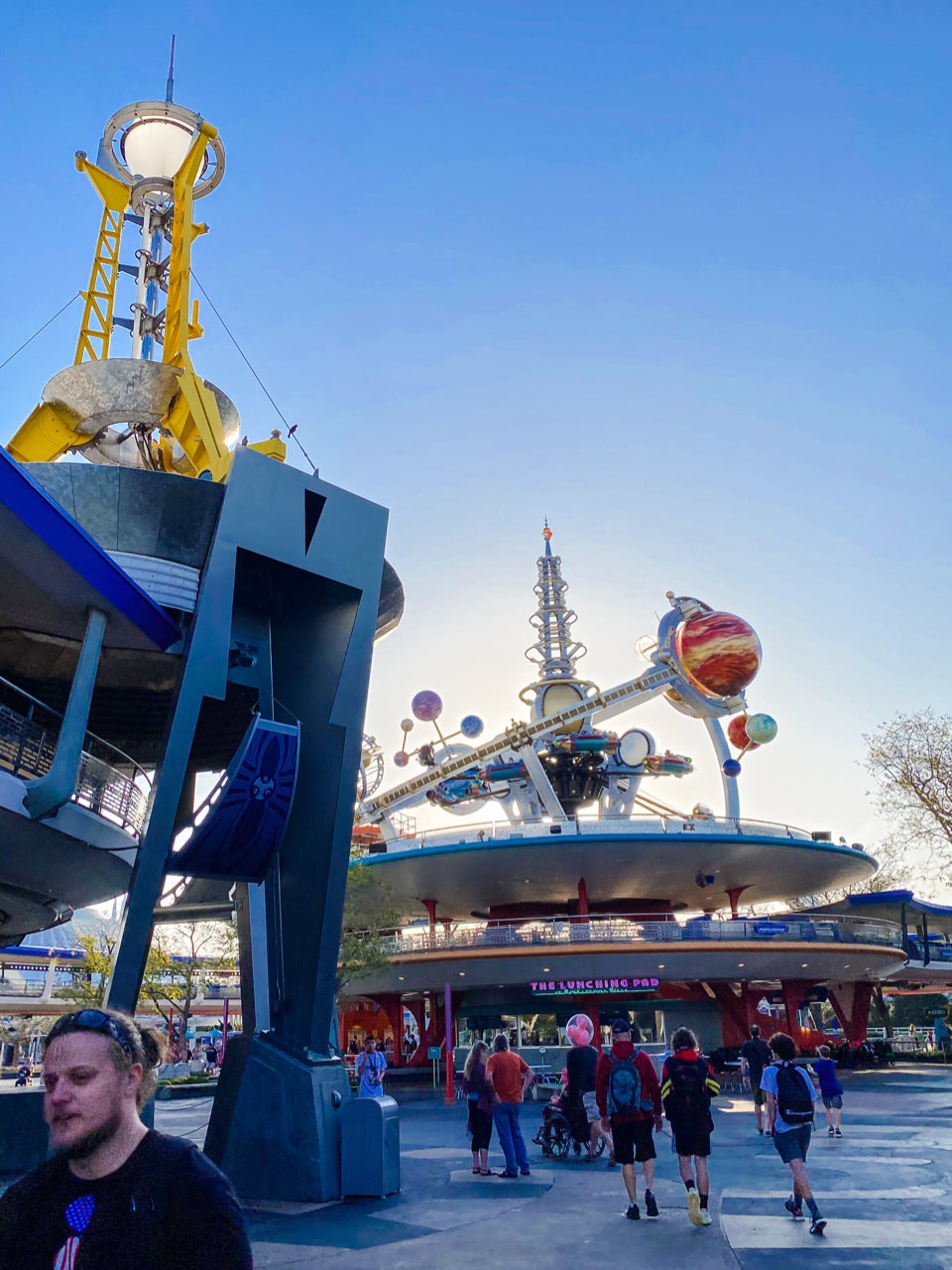 Popped into the Buzz queue at 8:35,
and we were out exactly 10 minutes later, after another fun ride. Myla and I rode together, and Michael had his own carriage.
Myla's next ride request was the Tomorrowland Speedway, which she asked to ride with daddy again. That was fine by me - I hate the petrol fumes anyway, so I climbed up to the little viewing area to wave while they rode.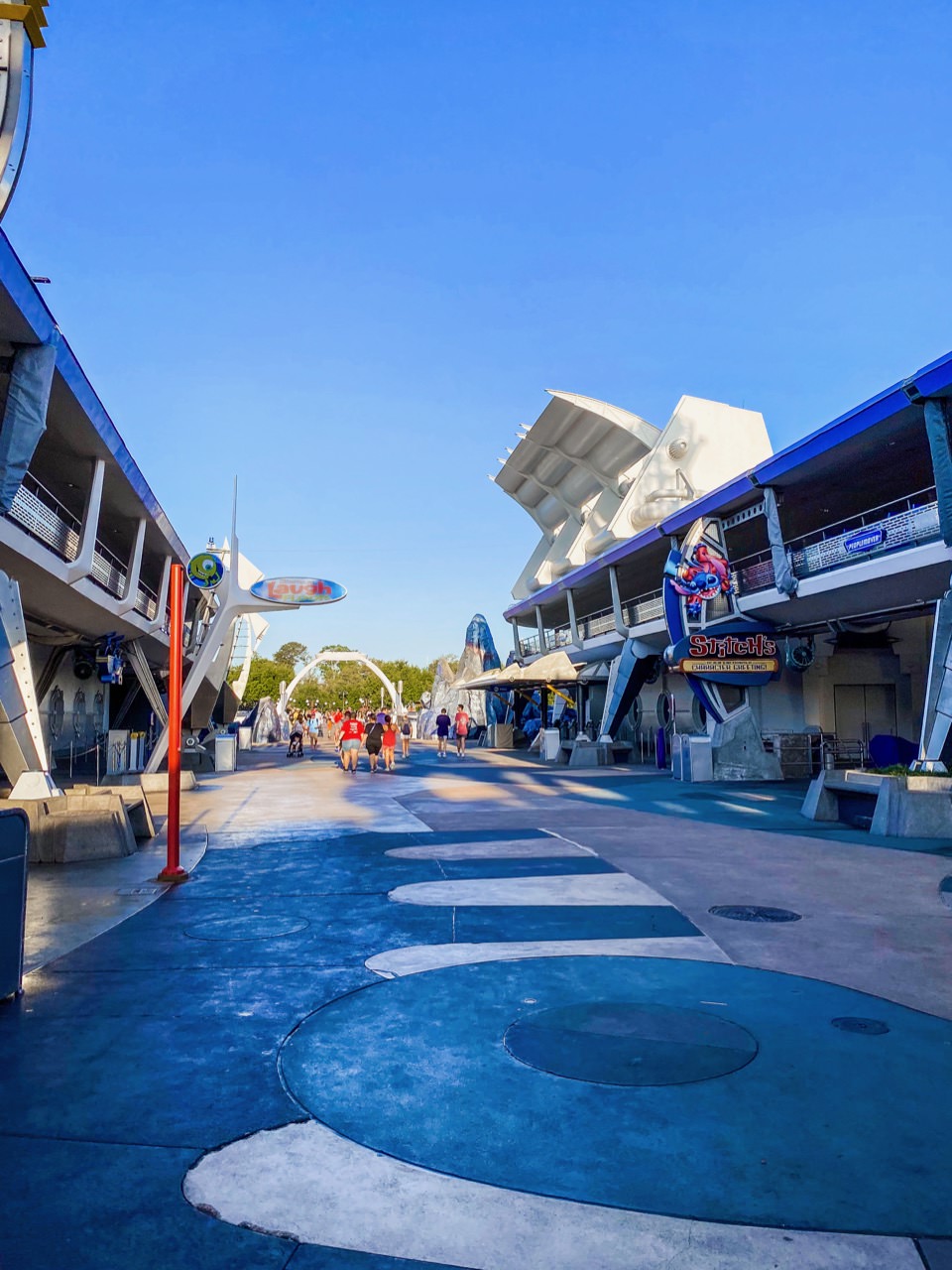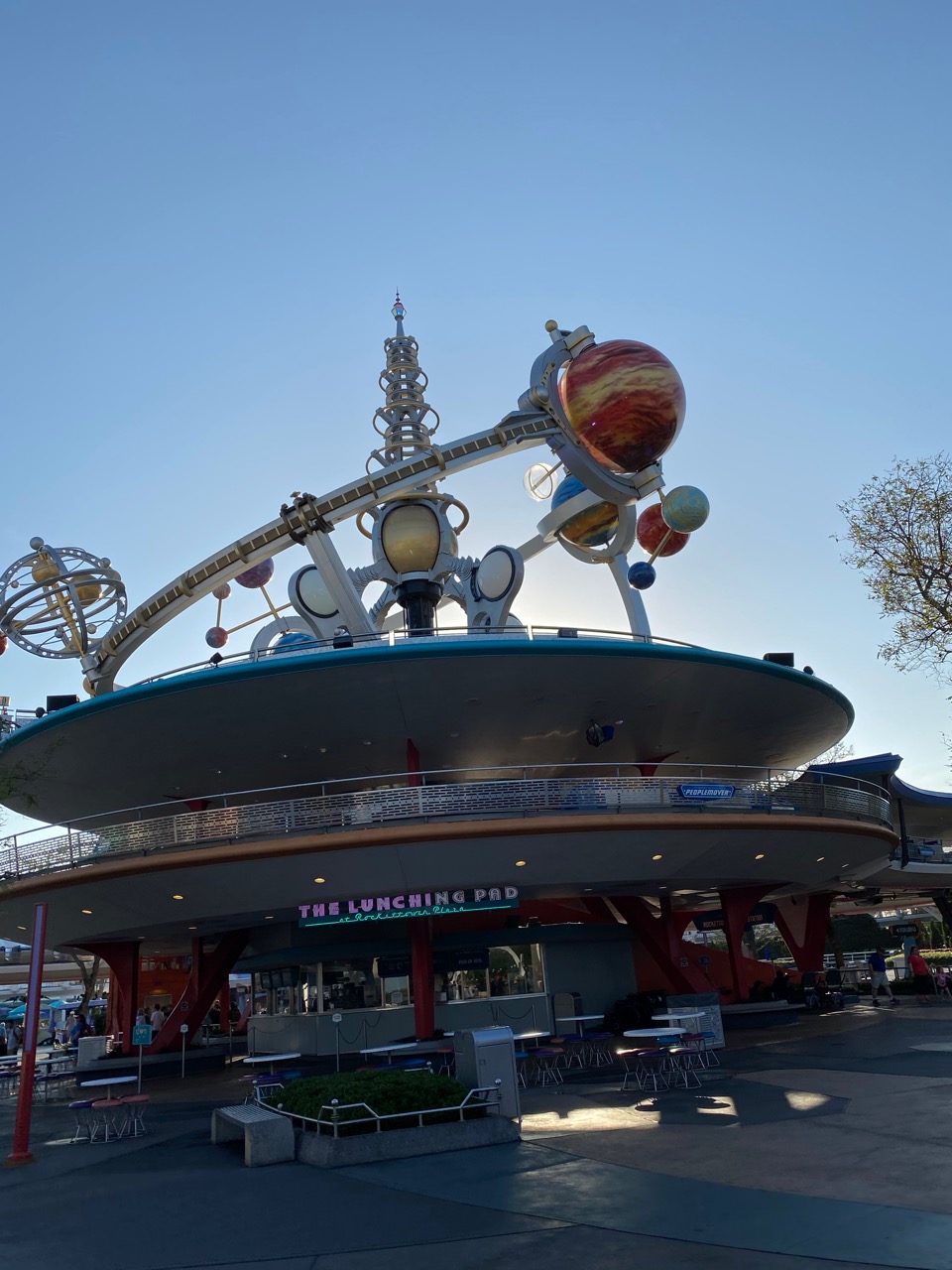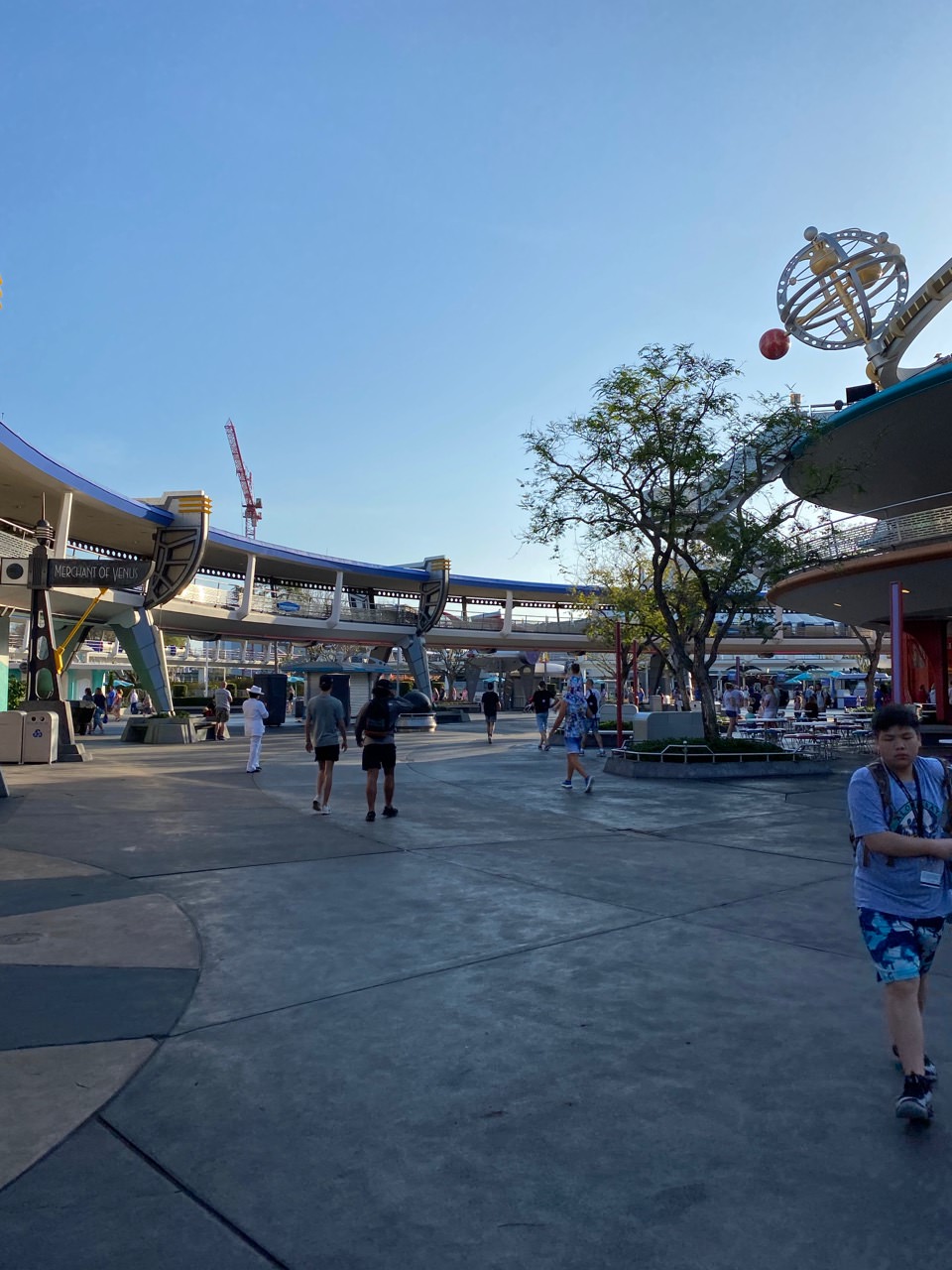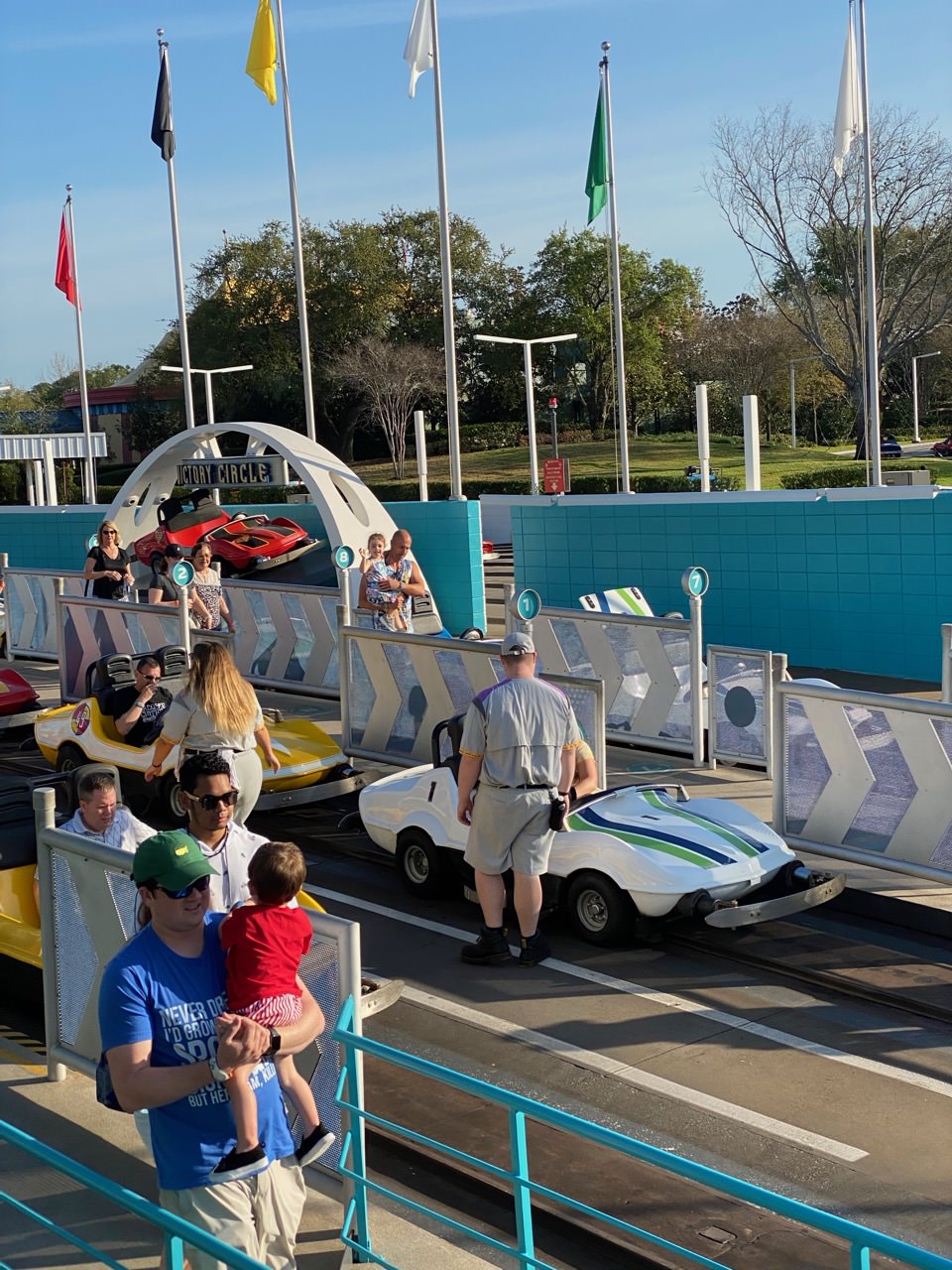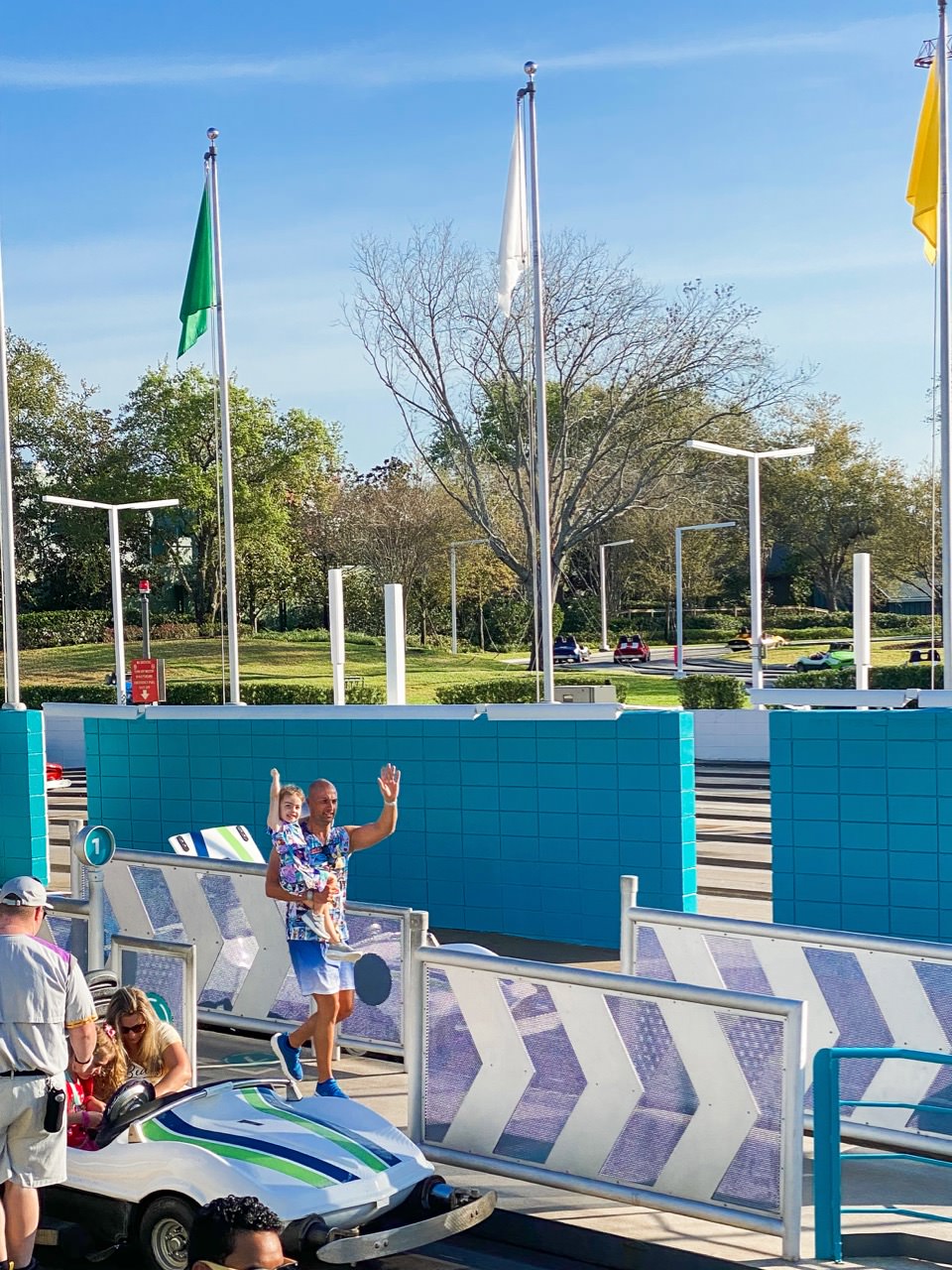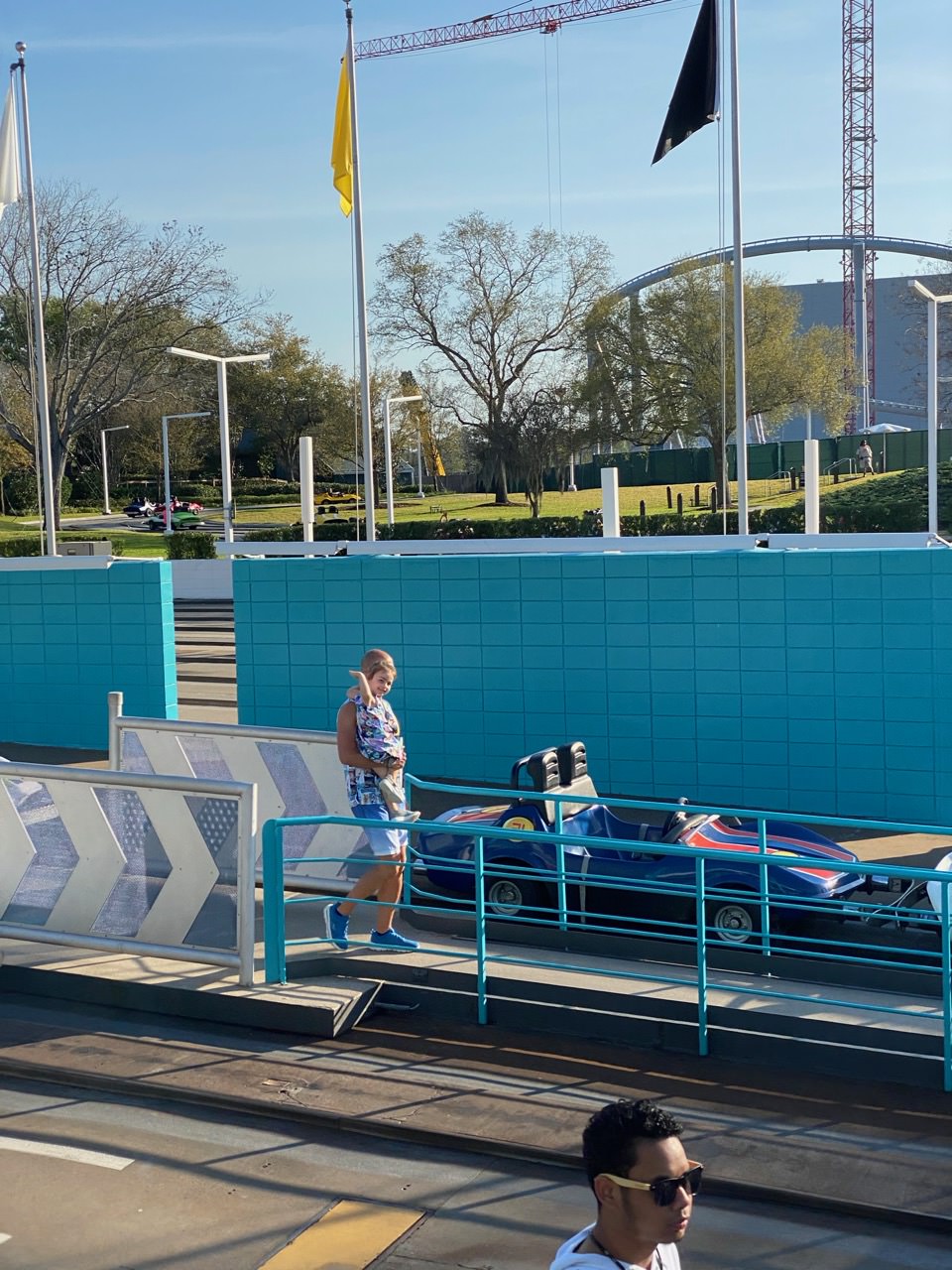 She had loved it again, and had helped Michael steer. This took slightly longer, and they were finished around 9:10. Next up she excitedly picked the Ariel ride - she was loving the whole "I pick... " and us then excitedly cheering her choice and walking fast over to it haha.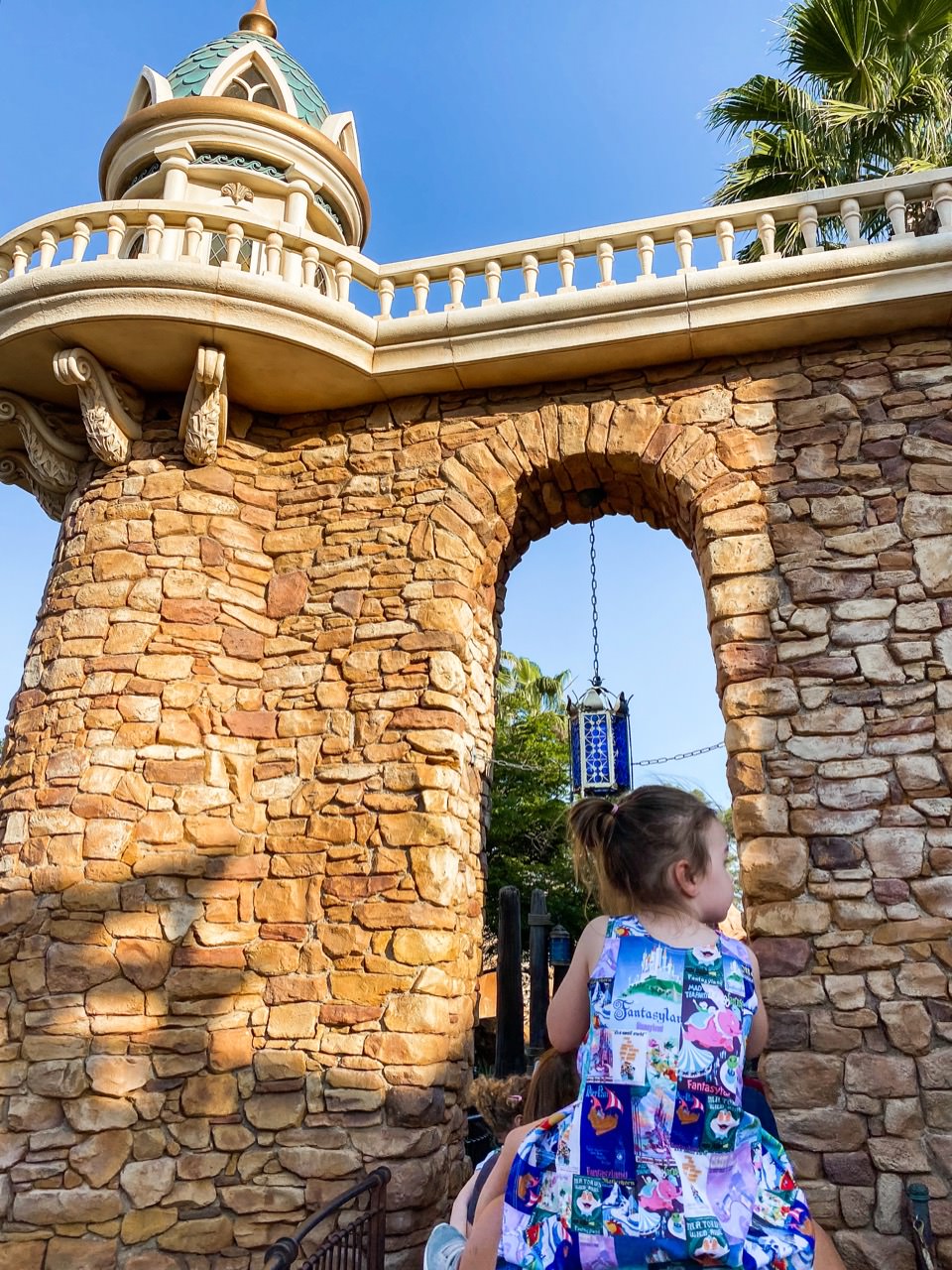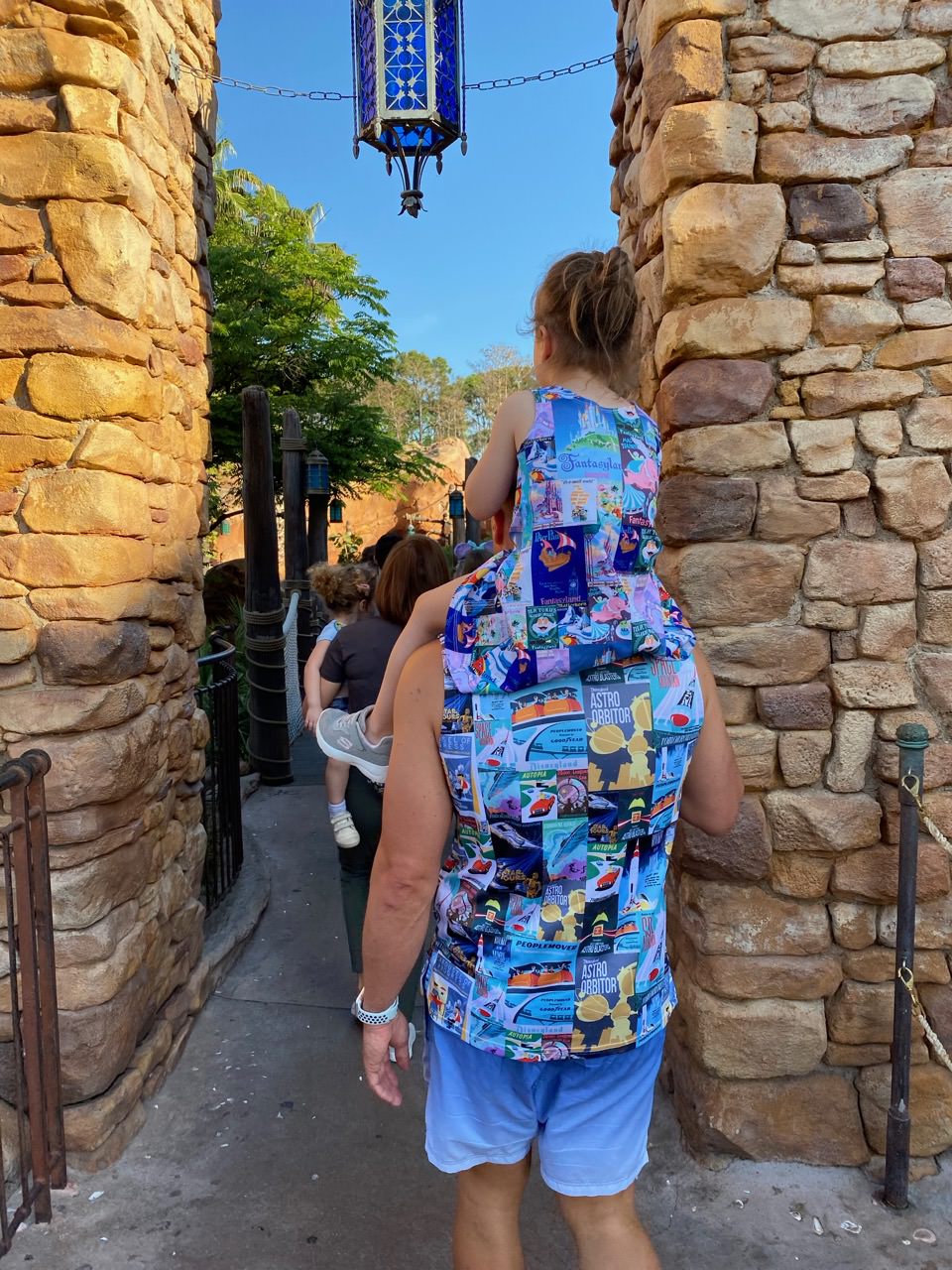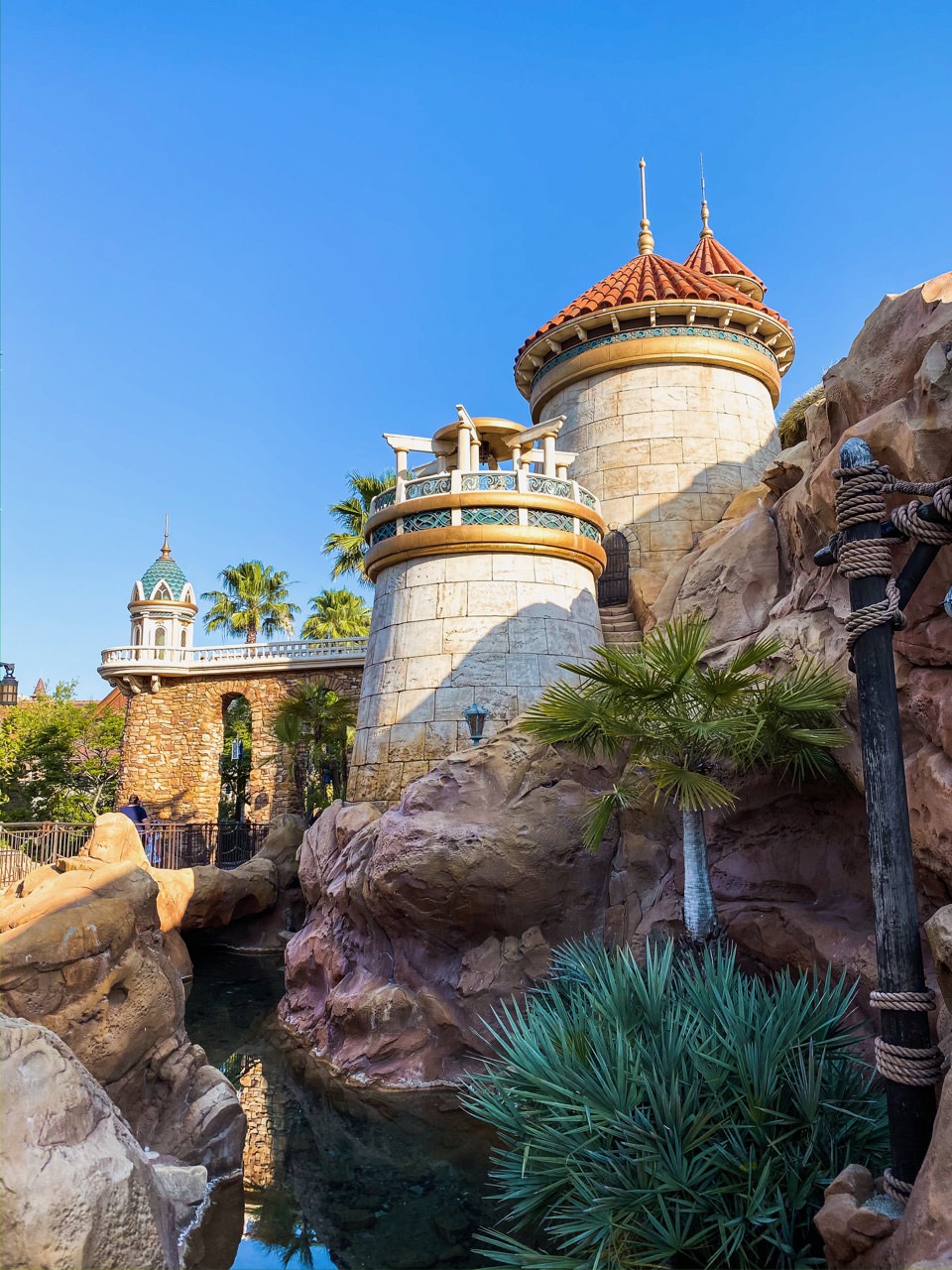 We entered the queue at 9:15, and were out at 9:26. Myla's next ride of choice was Dumbo - even though Early Magic Hours had now ended, it was still very quiet everywhere and most rides were still walk-ons.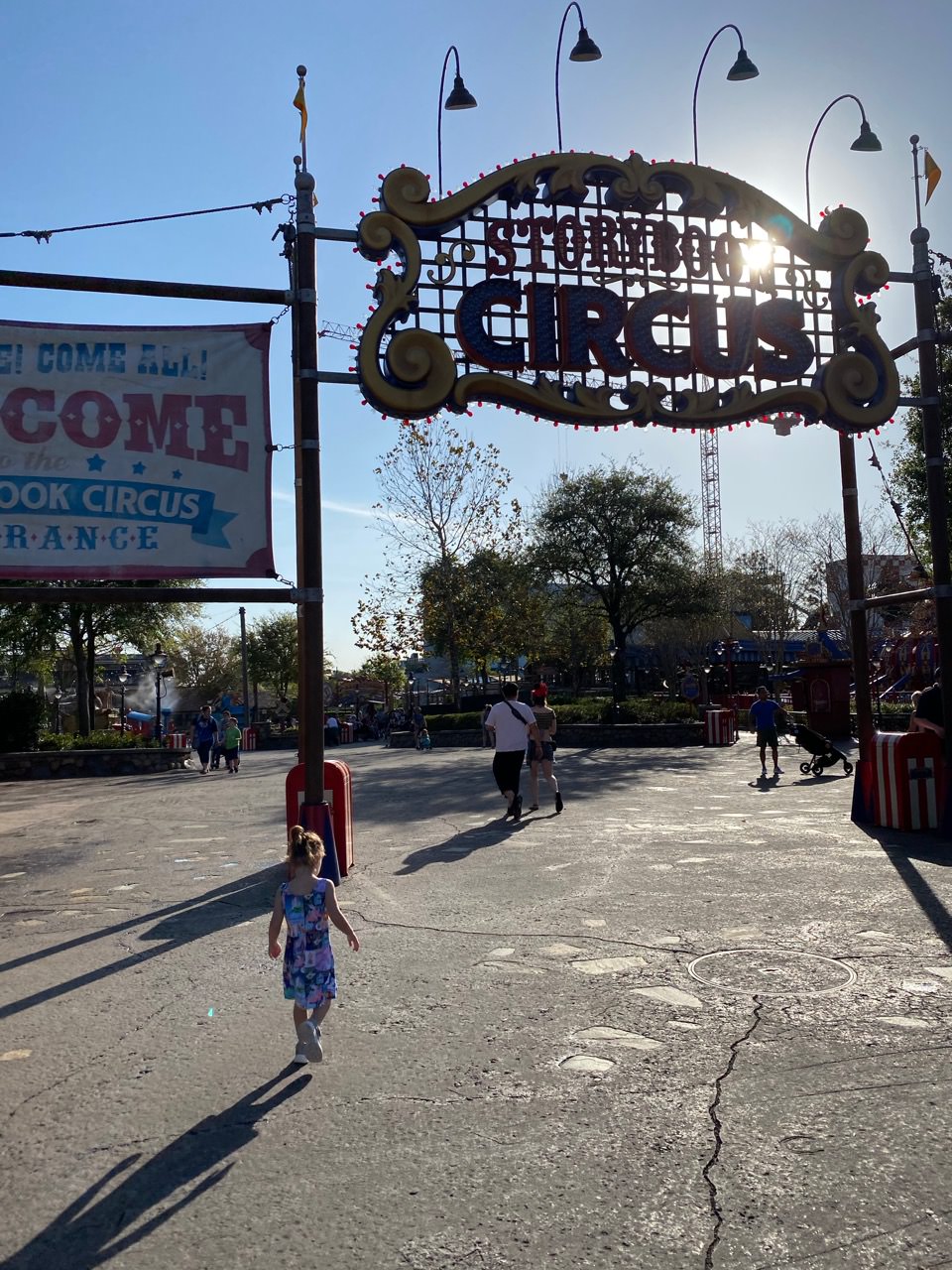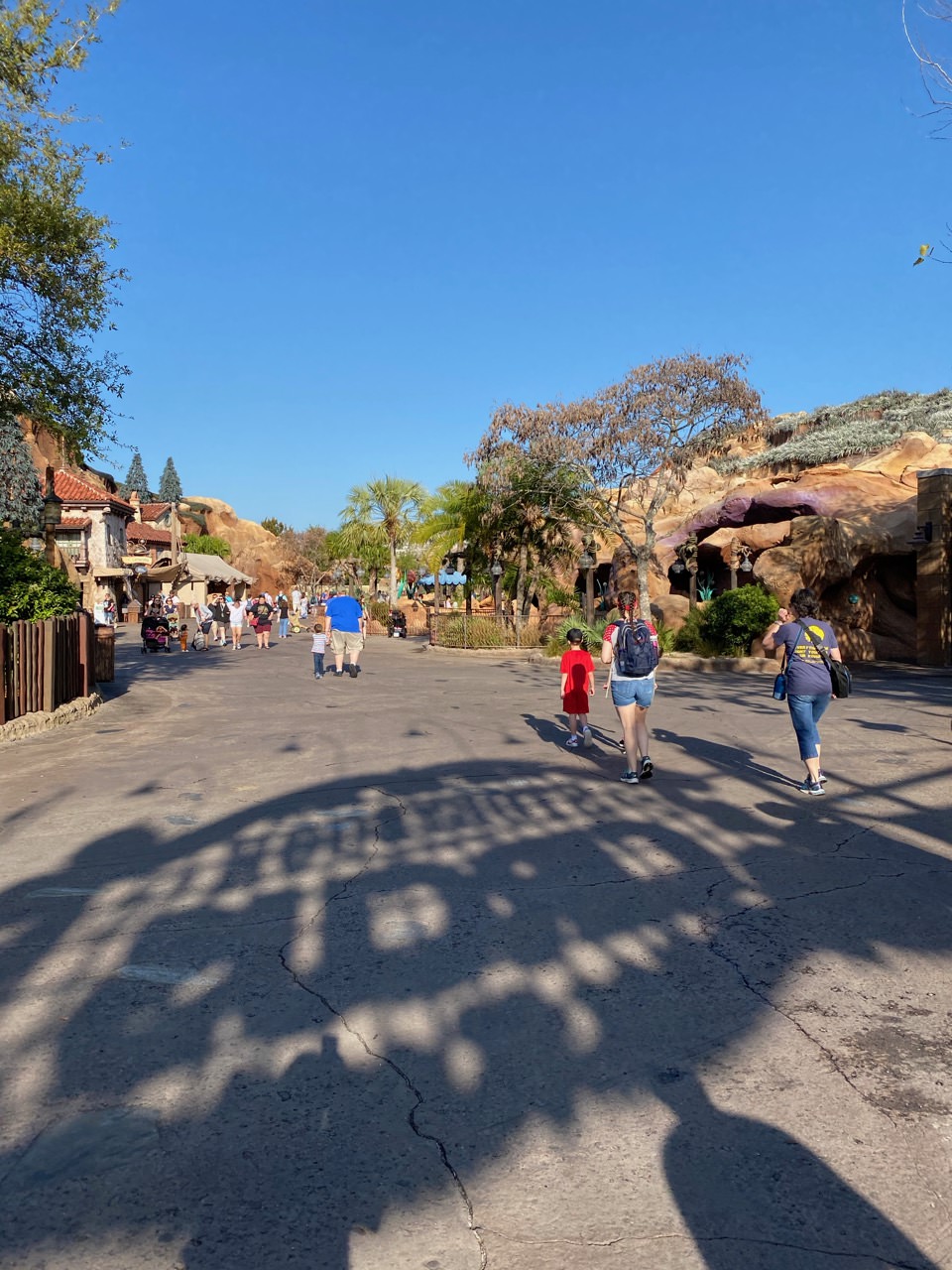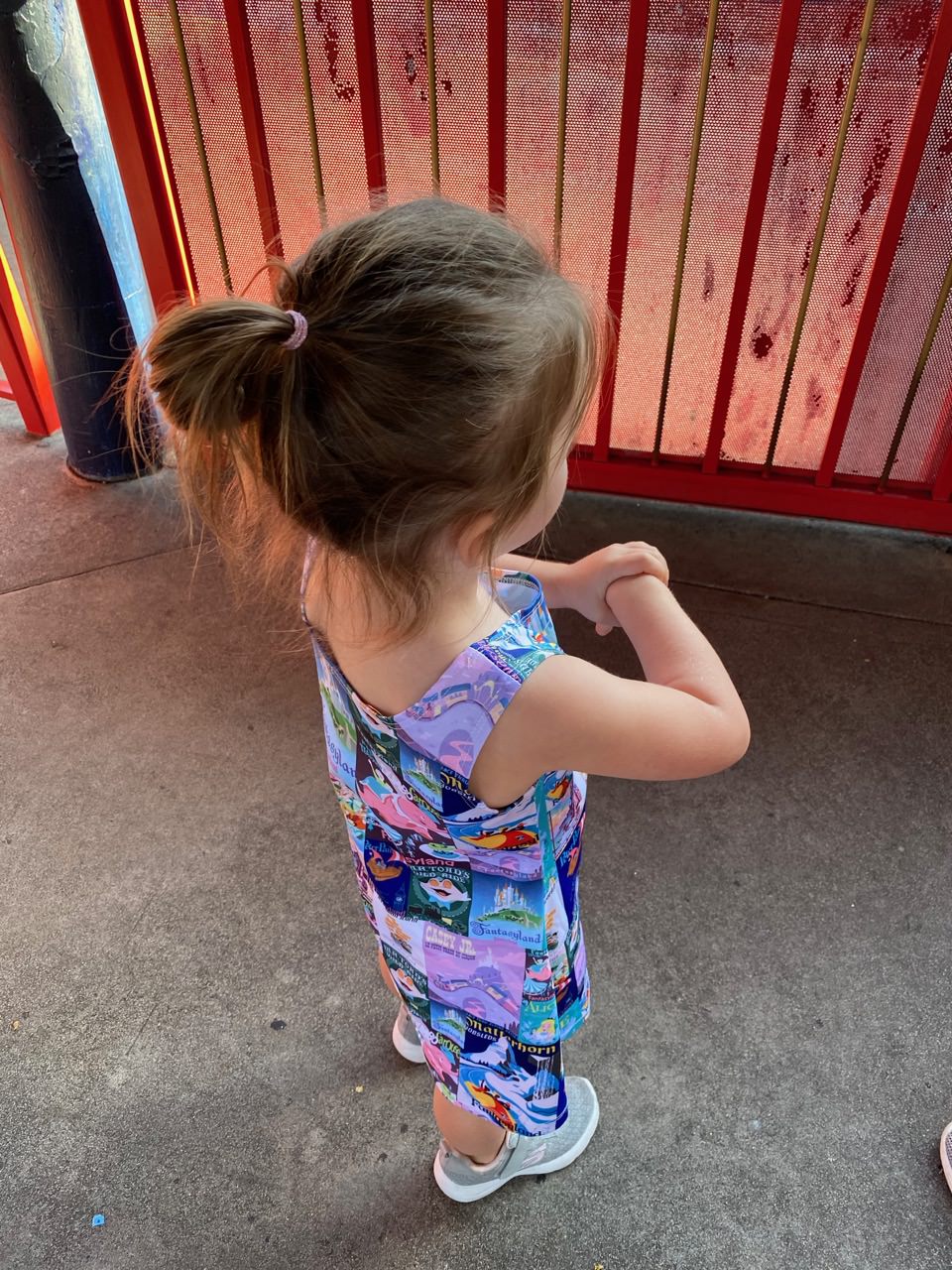 We all squeezed into the one elephant again and had a good time riding, Myla just loves this.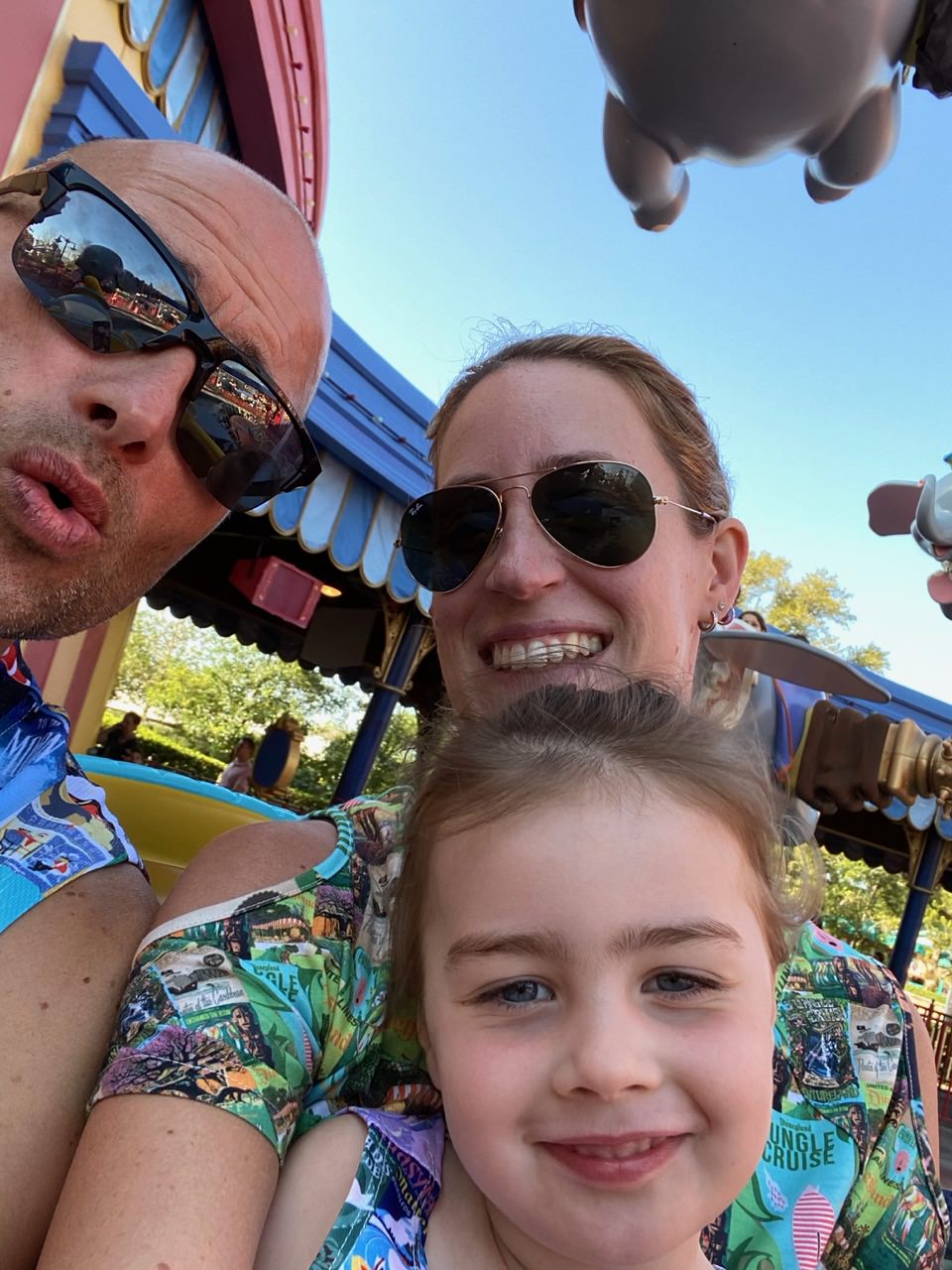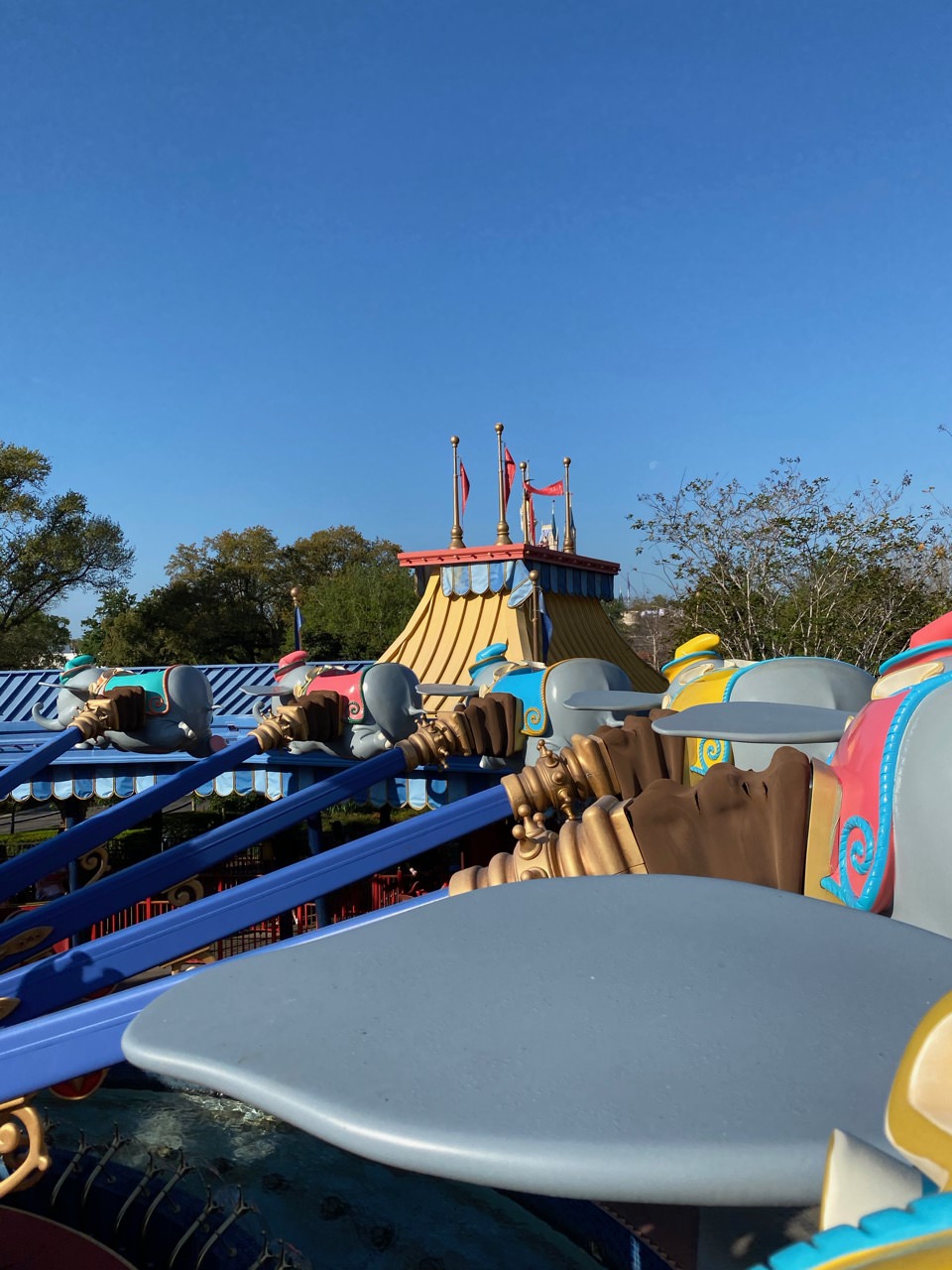 Tron Coaster construction!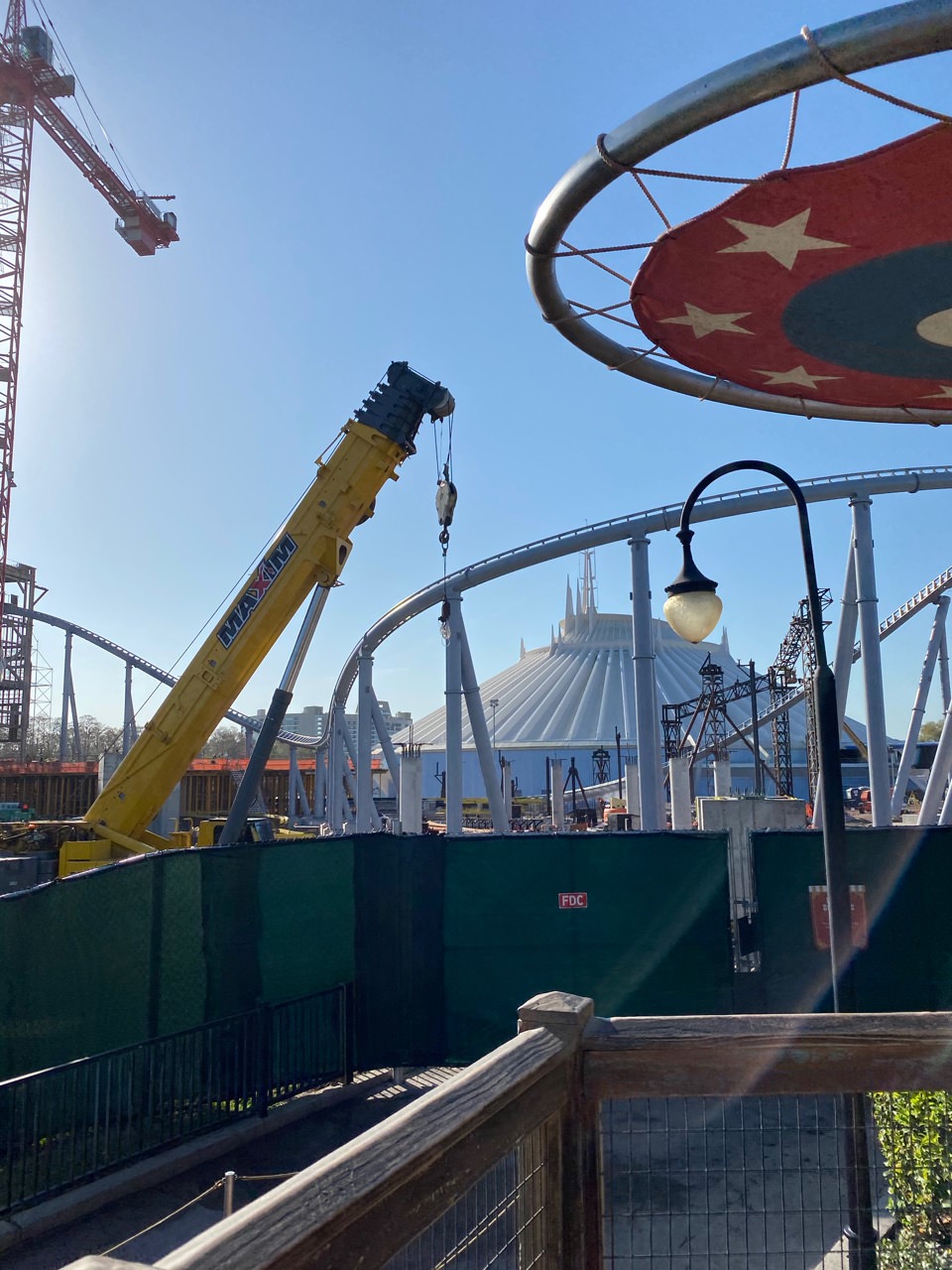 After we finished Dumbo, she asked to go on Barnstormer again - it was still a walk-on too. She had hated it when she rode it before, so I was surprised she wanted to do it again but I encouraged it in case she'd like it better this time!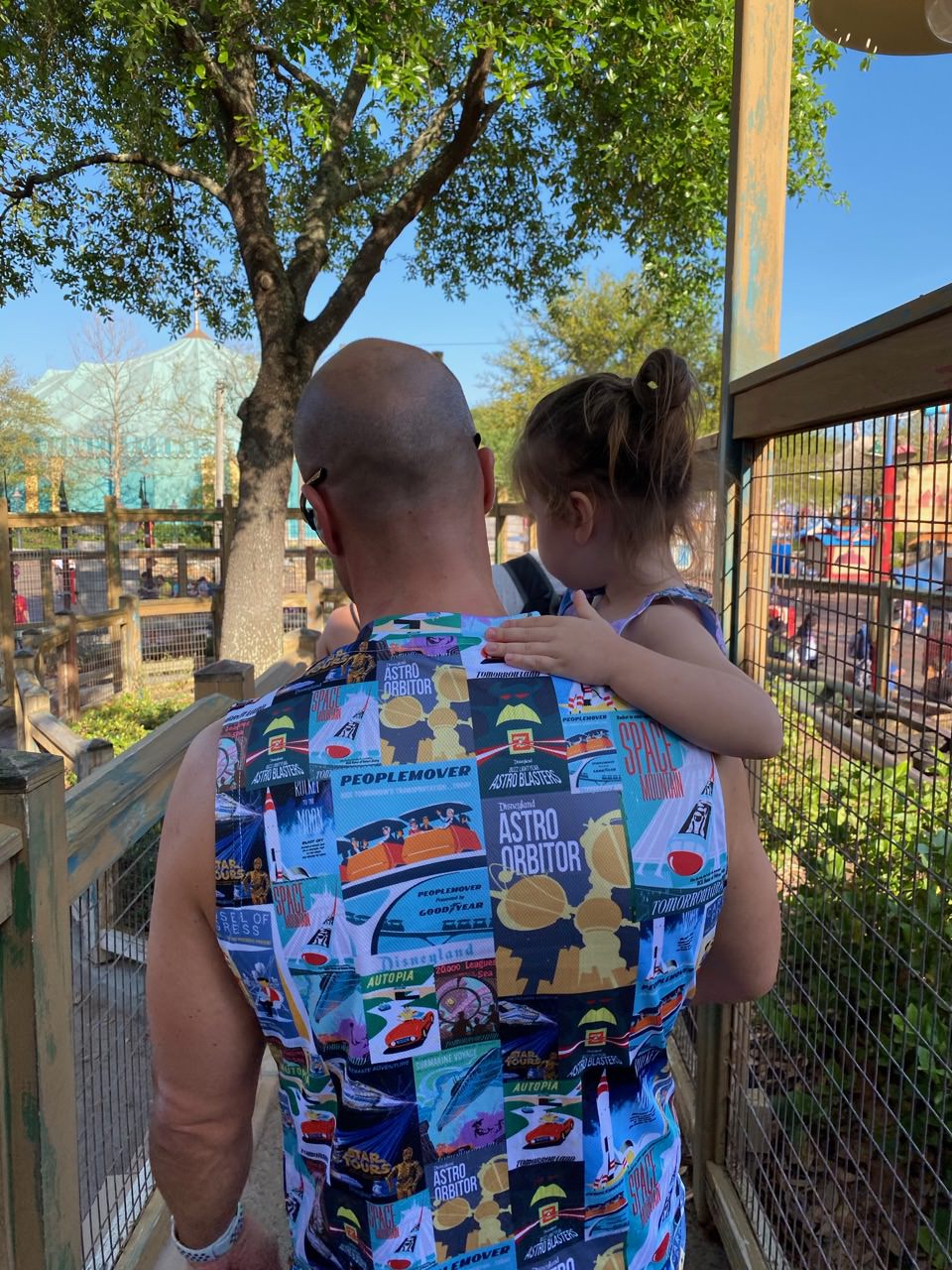 Unfortunately she still hated it lol - I think she'd simply forgotten she didn't like it the first time. She didn't make a big deal of it like with Figment, when she was crying etc - she just said she didn't like it and didn't want to ride it again, which was fine and we still told her well done for trying it again!
Myla's next choice was It's A Small World, so we walked to that side of Fantasyland next. Another walk-on and it was enjoyable as always - although Myla did shush us when we sang along lol.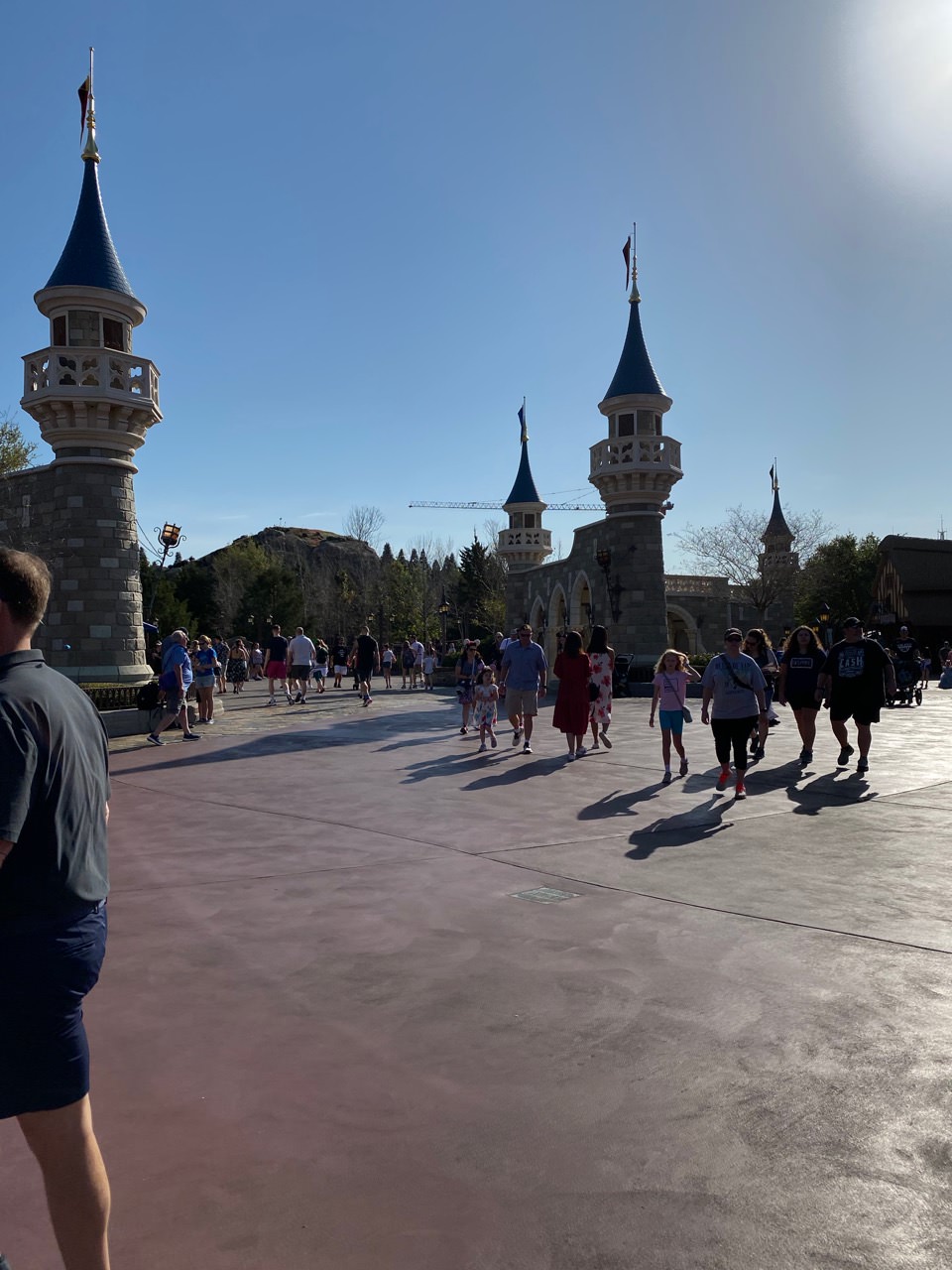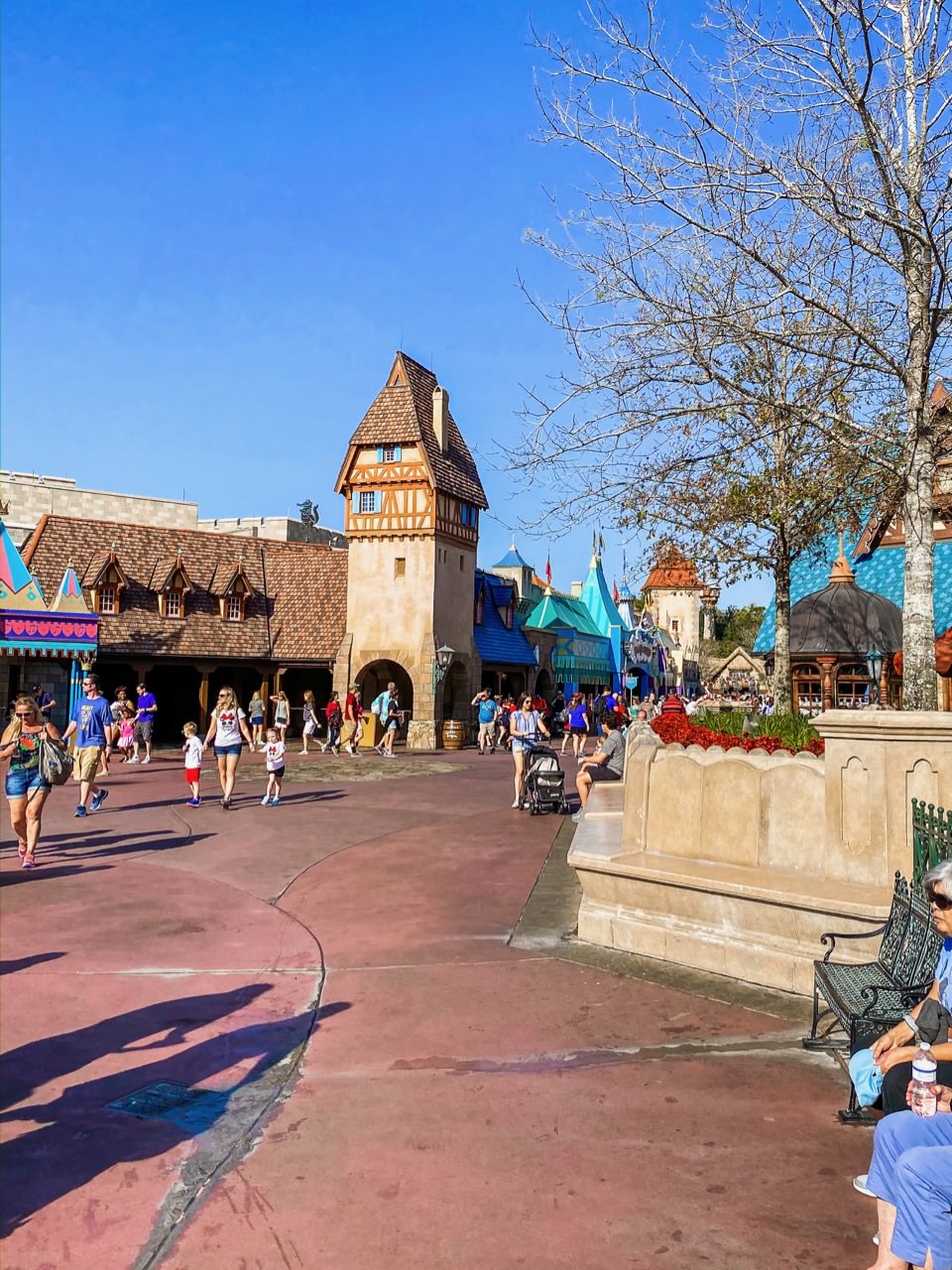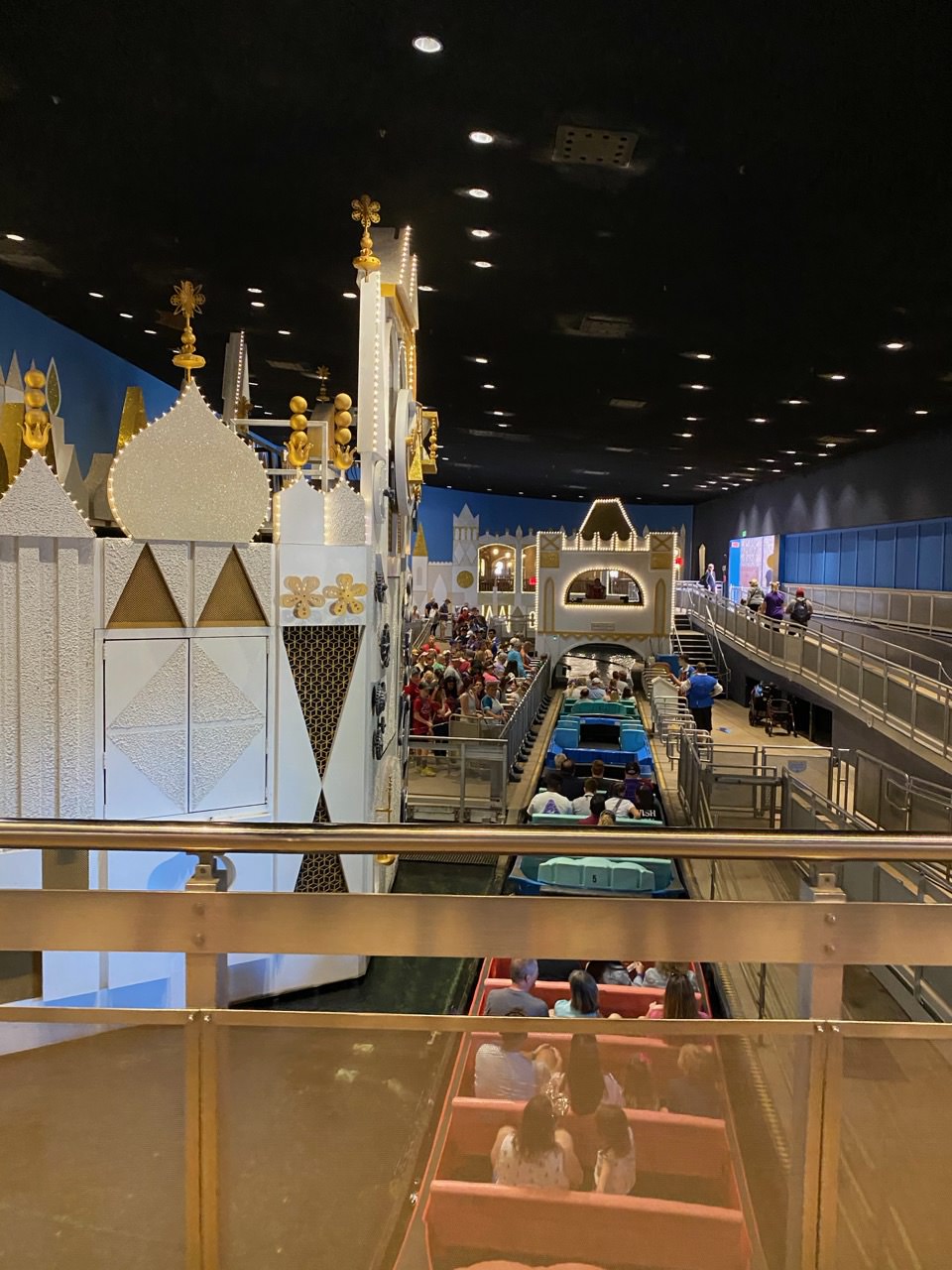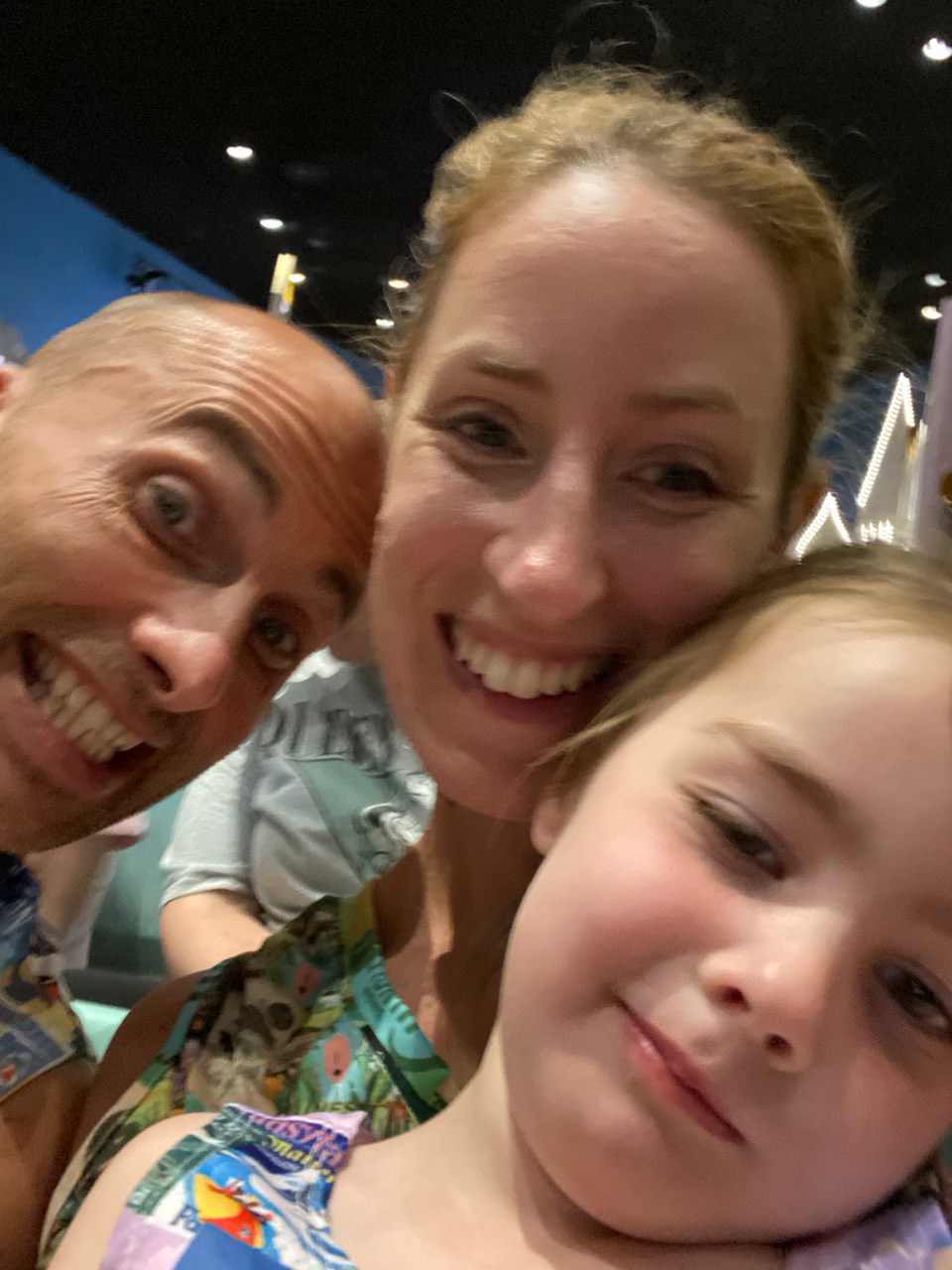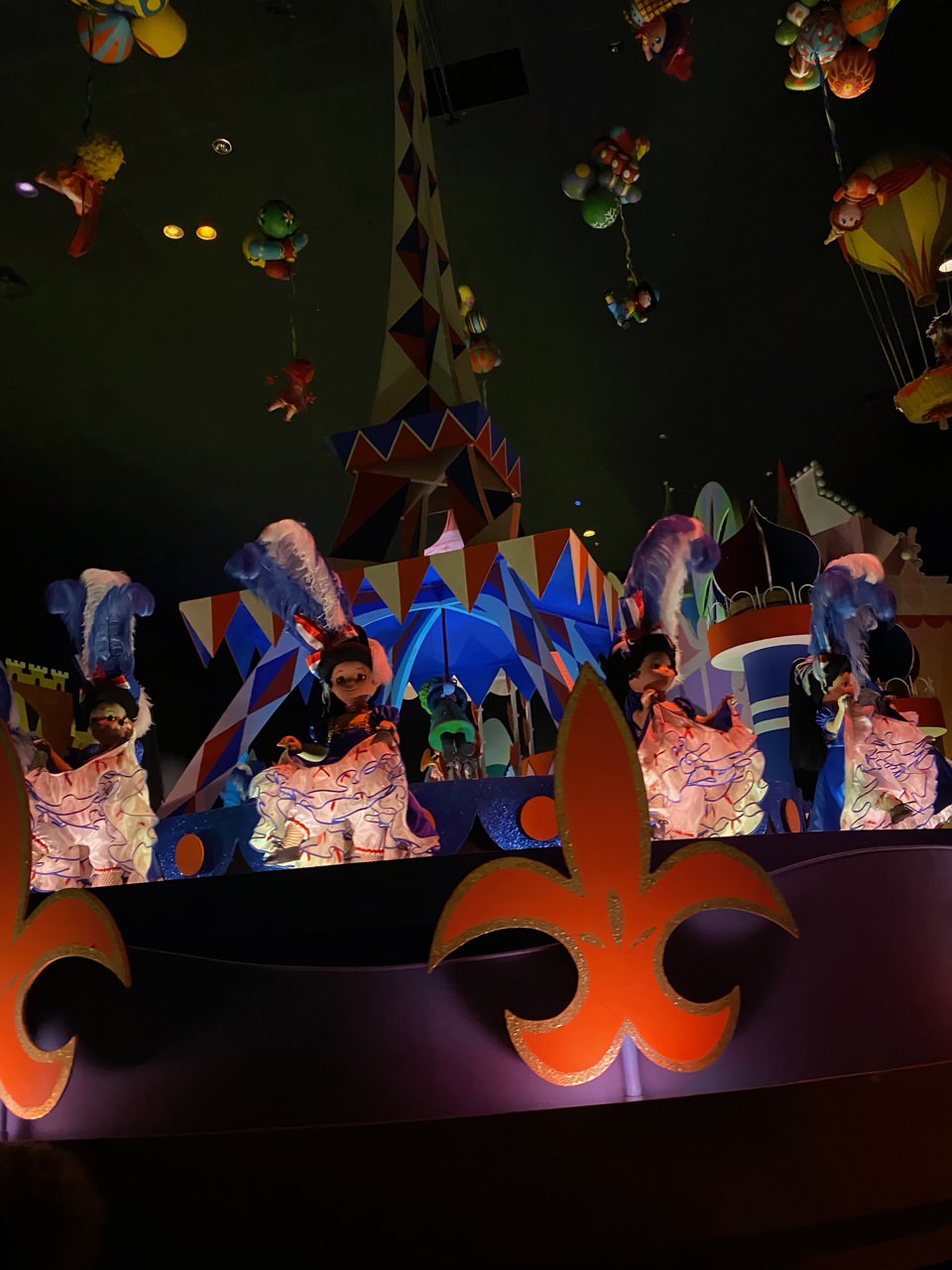 First time we noticed one of our names at the ride exit!
It was 10:30AM now, and it was time for the first FP of the day, for 7 Dwarfs Mine Train! Now Myla still did not want to ride it, but Michael and I quite fancied it, especially as we'd skipped it the previous 2 times we'd had FPs this trip, so we decided to take turns. He and Myla found a spot across from the Be Our Guest bridge to stand and wave, and I rode it first.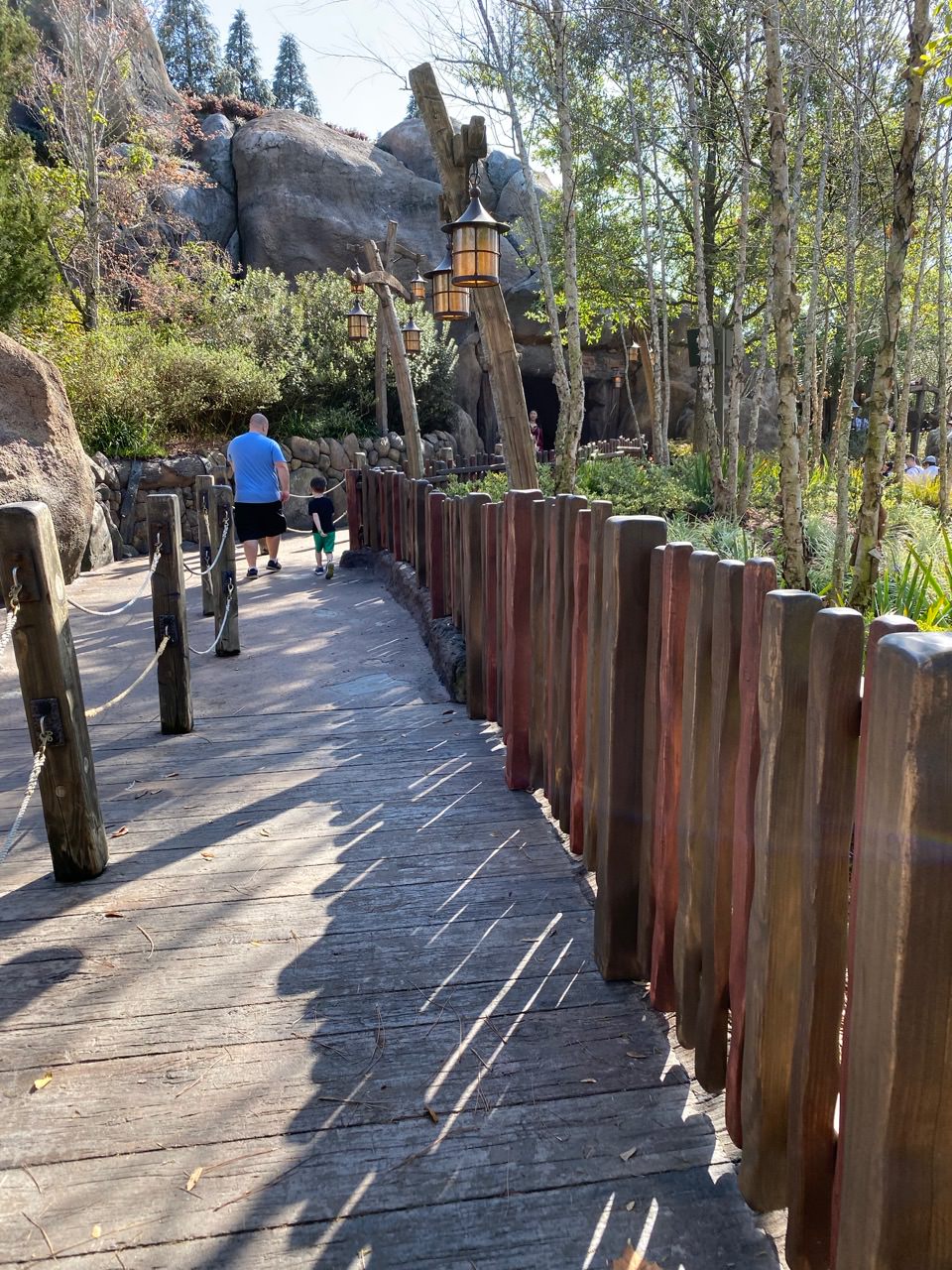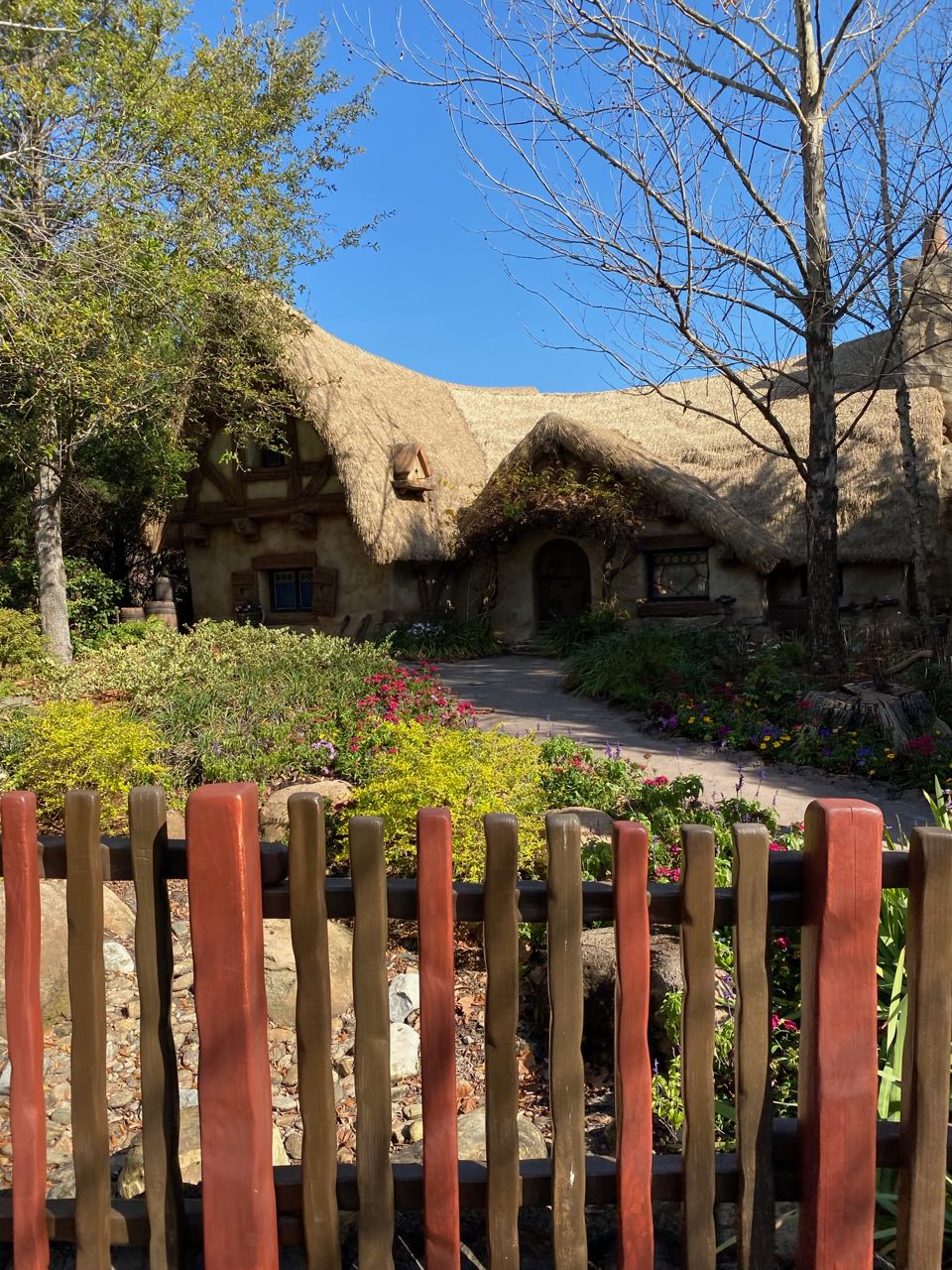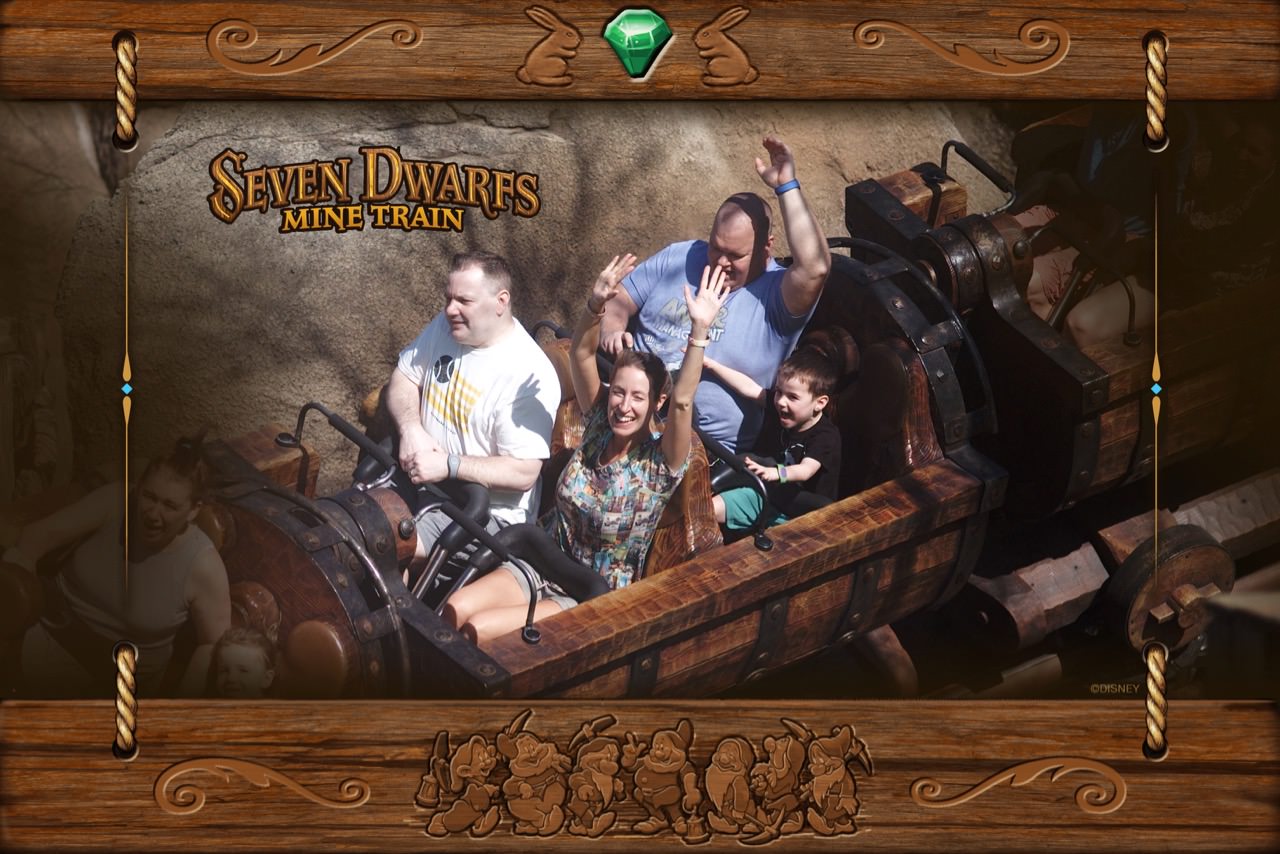 It only took a few minutes with our FP, and I saw Michael and Myla clearly and they were able to wave at me. Next up Michael rode it while I stood in the same spot with Myla - he loved it too, but somehow his ride photo never showed up!
Our next FP for Peter Pan Flight was due to open in half an hour, so we decided to do Mickey's Philharmagic as we hadn't done it yet this trip. Myla absolutely loved this, and I regretted not having tried it with her earlier on - she was very much enjoying it and laughing at all Donald's clumsy stuff etc. The last time we did this one, had been 2015 so we enjoyed it very much again too.