The limo arrives and we set off the Grand Floridian.
Poor Amy and Mel their dresses have corset bodices. They have to practically lie down to get in, because they can't bend.
Arriving at the GF
Richard who helps the Disney Brides comes over to greet us and help Amy out of the limo.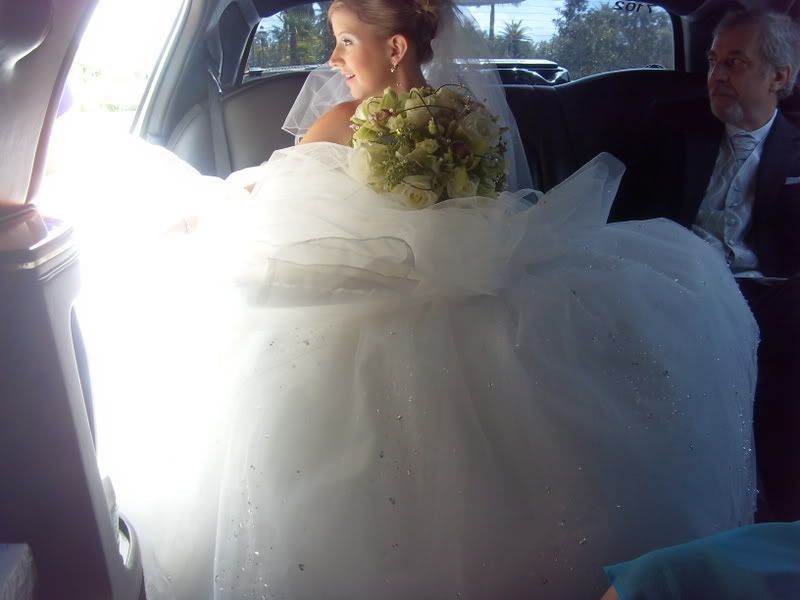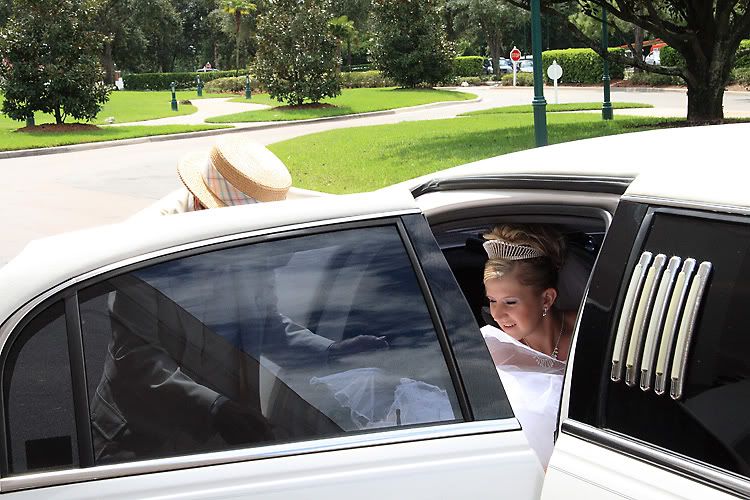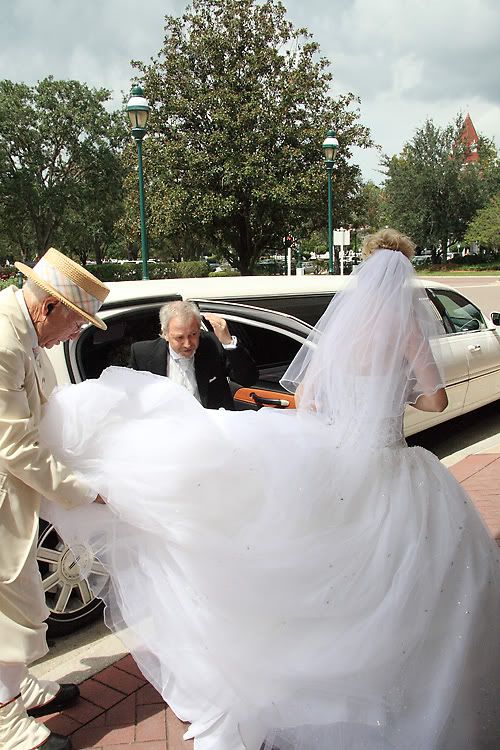 Lou & Mel …..in the dresses that they might be sleeping in
tonight…..if they can't get the stitches out.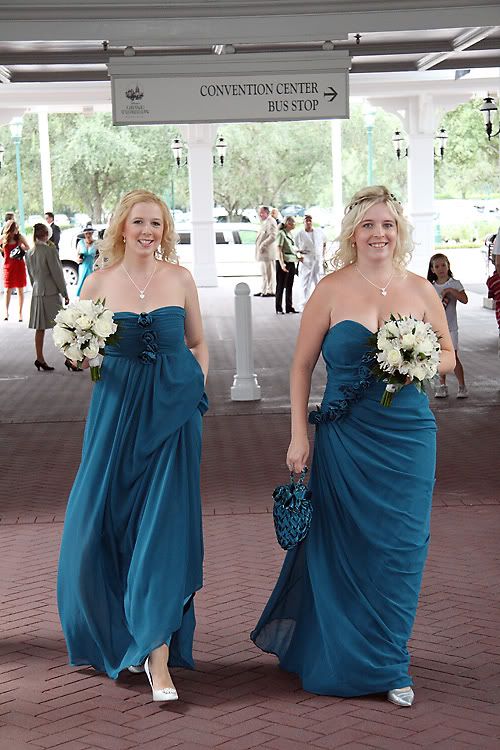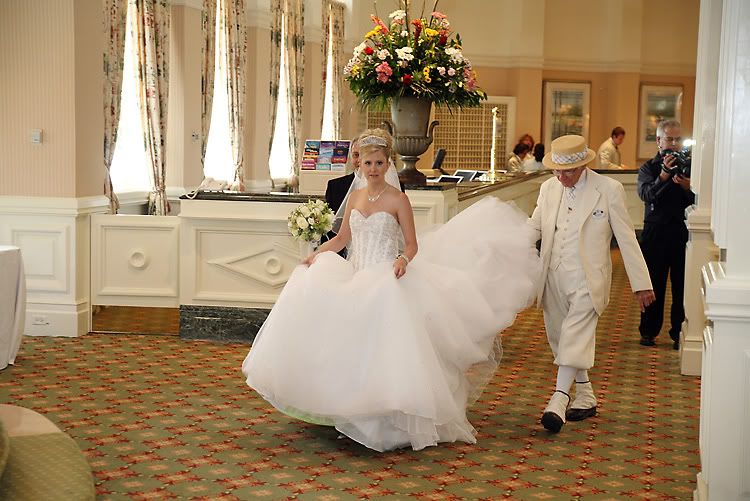 Rich…..his Family and the Groomsmen outside the GF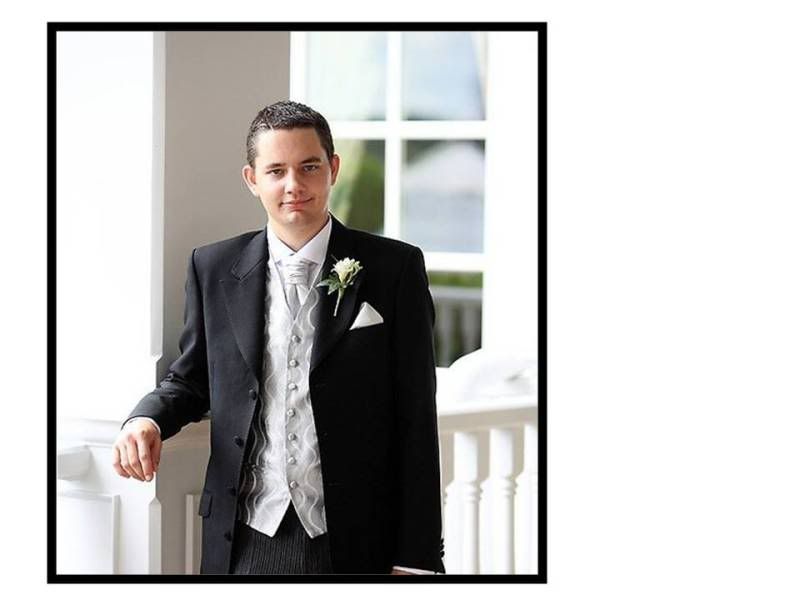 Kim