I was going to wait until 30 days to write this pre-trip, but I am so excited and just can't wait!
This trip is a lifetime dream for me. Since going to WDW as a kid, I've dreamed of going to Disneyland. The first park, the original park, the place where Walt dreamed, designed and walked. To say this will be a pilgrimage for me, is an understatement. I am fully expecting to spend a lot of my trip crying haha. The thing I am most excited about, is seeing the original Haunted Mansion! I'm a big HM fan and seeing the original is top of my list. Throw in the fact it's also going to be Haunted Mansion Holiday and I can't contain myself. I remember seeing a behind the scene of HMH when I was younger (perhaps on a The Nightmare Before Christmas VHS?) and never thought I'd get to experience it myself!
I am also beyond excited that our first trip will be at Halloween time! Eeeeeee! Another dream - to see the parks at Halloween!
I'm 30 this December, so wanted to take a special trip to celebrate it. I am going to wear a button and pretend it's my birthday the whole time
I'm totally not one for milestone birthdays, but I felt it was the perfect excuse to take an extravagant trip. We're going in October half term, as my mum is off school and will be looking after Alice for us. Adult only trip! This will be the longest we'll have left Alice for :/ we won't see her for 5 days *cries* At the time we booked the trip, I felt no guilt at going to Disney without her, but then she went to WDW for the first time and absolutely loved it. Cue guilt. I feel less bad, now we've booked a little trip to DLP at Christmas. (Three trips to three Disney Parks this year! Go big, or go home!)
For those of you who read my
WDW report
you'll know a little about me already. But for those of you who don't, here's a little bit about us.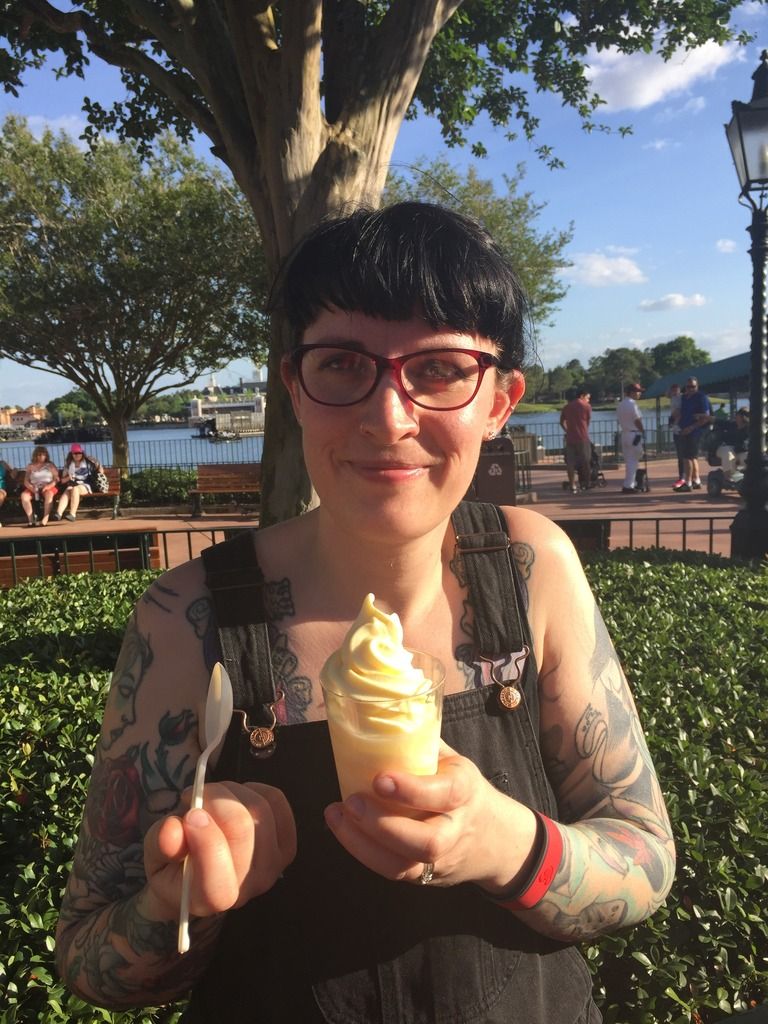 Me - Sam, 29. Almost 30 and a grown up! I work in the library of a government department in South Wales and am studying a degree in Library and Information Studies, so I can be a real life Giles. I've been married to Gareth (G/Bear) since April 2013 and we've been together almost 6 years. We have one little one, Alice, who is 2 and will be 3 in December.
I'm a self-confessed nerd, loving all things Harry Potter, Buffy, comics and, of course, Disney. I've been a lifelong Disney fan and my love of Disney Parks was sparked at 7 years old when my mum and step dad took us to Florida for the first time. I've been lucky enough to go several times since and pretty much set on it being the main place we go on holiday forever, with a few other places thrown in here and there.
G - also known as Bear. 34. Also works in a government department, but does some sort of maths/programming malarkey that I don't understand. He's worked with me for 4 years and I still have no idea what he does! G has always enjoyed Disney films, but got thrown headfirst into the Disney life after we went on a trip to Disneyland Paris. Another DLP trip under our belts, I convinced him we absolutely had to have our honeymoon in Florida. It didn't really take that much convincing and now he's more than happy to throw all our money at Disney holidays
he's not as emotionally invested in this Californian pilgrimage as me, but he's enjoy seeing my little face as I squeak, show him a picture/video of something Disneyland and/or Halloweeny online and start crying with excitement haha. (I told you there'd be crying! I cried at a video of the Halloween parade, recreating the ballroom scene from Haunted Mansion the other day haha!)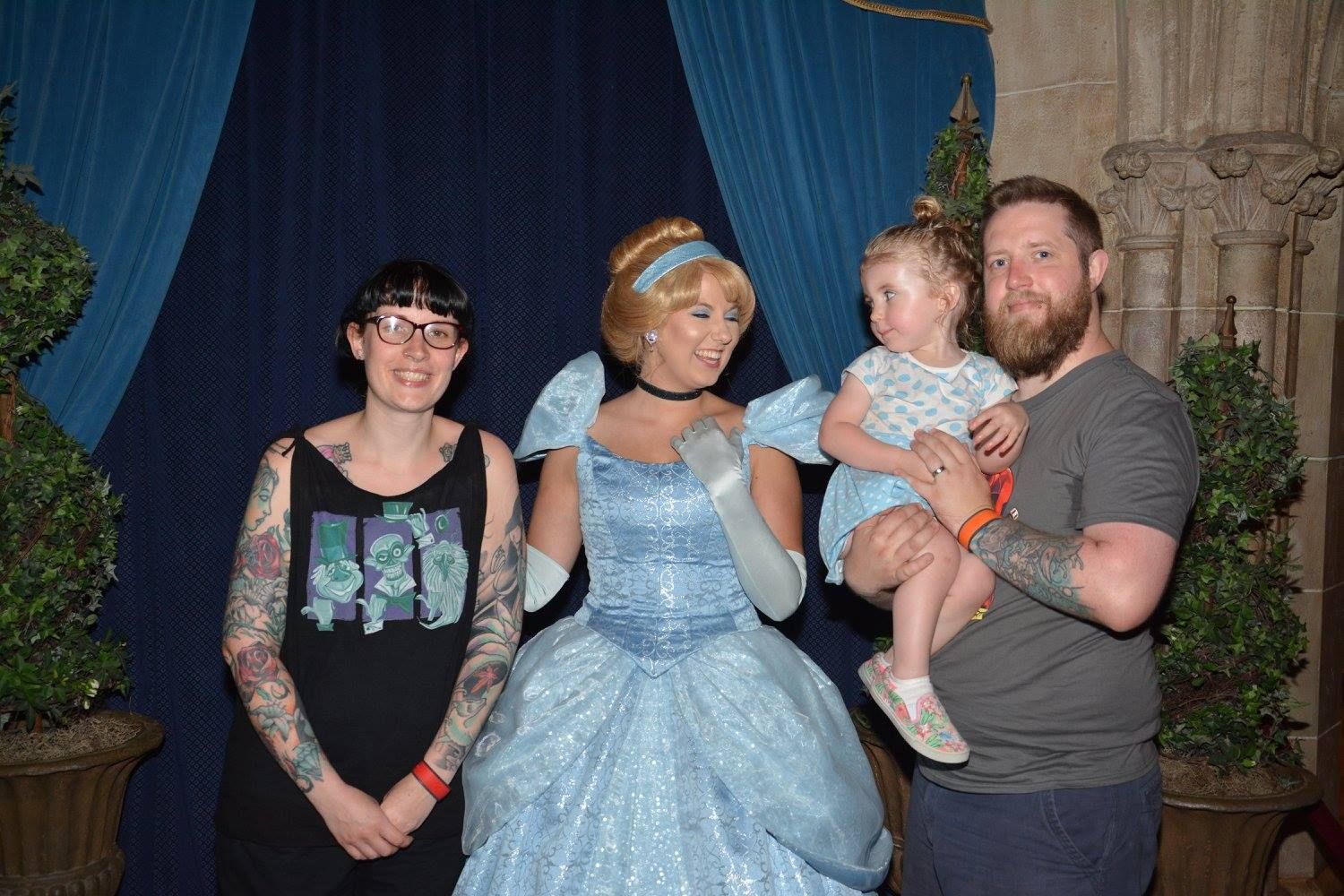 We're cramming a lot into a three and a half day trip (I have been called crazy by several people!), but I am prepared to be tired and jet-lagged for the whole trip. I think excitement will see me through.
I've worked out a rough itinerary for our trip, which is mainly confirmed except for needing to book our tours.
Day 1-2 - travelling
We're flying from Heathrow on the Saturday morning, so will drive up the night before. We've had some good experiences booking parking and hotel deals with Holiday Extras, so did that again. We had the option of booking a 'mystery hotel' so took a risk. It turned out to be the Hilton, so that'll be a nice start to the holiday
In the morning, we'll get a transfer to the airport and catch our first flight to Zurich, where we'll transfer to LAX. This is my first ever indirect flight and I'm terrified something will go wrong! I always fly direct, but it was a few hundred pound cheaper this way. We have a direct flight home, at least
We'll arrive in LA at around 4pm local time and have tickets booked for the greyhound out to Anaheim. We're staying in the Hotel Ménage, which is a good neighbour hotel and only a 10 minute walk/5 minute bus ride from Disneyland. My plan when we get to the hotel is to quickly change, jump on a bus or walk to Downtown Disney, grab a snack and try and do the majority of the shopping I want to do. I've been spoiled staying on site at WDW, having all my shopping sent to my room! So hopefully I won't have to lug a load of stuff around the parks/back from collecting at the gate.
After that, I'm hoping to watch the fireworks from the pool
Apparently our hotel has a great view of the fireworks from their heated pool. How magical does that sound?!
Day 3 - Disneyland
We have an early breakfast booked at the Plaza Inn. Character Breakfast! Yay! (I may or may not have booked 4 character breakfasts, across 4 days…) then I'm hoping to be able to do the Walk in Walt's Footsteps tour, which I can book in a few days. Eek! Wish me luck!
Then we had lunch booked at the River Belle Terrace. I cancelled it last night though, as I realised we'd tried to squeeze too much in that day and I wasn't sure when I'd find time for rides! Also the fact that the Walk in Walt's Footsteps tour includes lunch and we'd have been bursting at the seams. We'll have saved about $70 by cancelling too, so will have more money to spend on snacks and essential souvenirs
We have a dinner reservation at the Blue Bayou in the evening, hopefully finishing in time for the nighttime parade and fireworks. (I should really check the times of those…). I am so excited about this meal - I've wanted to dine there since first hearing about it. G is just excited about gumbo haha.
Day 4 - Disneyland
Another jam packed day! We are starting with breakfast at Ariel's Grotto (need to nip over to California Adventure for this), which will probably be the most expensive meal of our trip. Those princesses gotta pay for their dresses and jewels somehow! We'll be that table of grown adults with no children, squealing over princesses
Then back to Disneyland, hopefully to do the Happiest Haunts tour. I am super excited about this one as it goes through the history of the Haunted Mansion and some of the spooky goings on at Disneyland. Also, you get a super cool pin!
After that, we have a late lunch at Carnation Cafe. They serve vegan burgers - yay! Then we'll race back to the room and change, as we have tickets for Mickey's Halloween party! Yay!
Halloween festivities over, I'm hoping to squeeze in a quick visit to Trader Sam's to get some Tiki glasses. I may also partake in a cocktail or two
Day 5 - California Adventure
We're starting with the Surf's Up! breakfast at the PCH Grill. I basically just want to see Mickey's weird toes in his flip flops
Then a full day at California Adventure, with no other plans or reservations. I'm hoping to see Frozen: Live at the Hyperion, if we can get seats. I also absolutely cannot wait to see World of Colour!
Day 6 - coming home
I booked breakfast at the Storyteller's Cafe as I thought a character breakfast would be a nice way to soften the blow of leaving. We have a flight for 5.45 pm, so will catch the greyhound to LAX after breakfast and mooch around the airport until it's time to catch our flight. With the time difference, we'll land in London at lunch time.
(Oh ≈≈≈! As I was writing this, I thought I better check our flight time back to make sure we'd absolutely have enough time to have a leisurely breakfast, then make it to the airport with plenty of time. I checked the flights on my google calendar view and it said 1.45. I panicked, logged into the Disneyland app and booked another breakfast slot for 8.15 am as there'd be no way we'd make our flight with a 10 am breakfast. Then realised why would I have booked at 10 am breakfast in the first place, checked my flight ticket and yes it was 5.45 pm. Bloody hell! So logged back in and changed the reservation back to 10 am. You couldn't get away with that kind of chopping and changing with character breakfasts at WDW! I also just changed our lunch reservation time for Carnation Cafe too. What is this madness?! Haha!)
When we land, we'll scurry to the car and drive straight home to pick up our monkey from my mum's. I am envisaging coming home, bearing lots of Halloween treats for her as she's obsessed with Jack Skellington (that's my girl!)
Eeeee! I'm so excited! I guess that's enough waffling for now. I'll keep you updated with how I get on with booking the tours.
Sam x