Hi Everyone!
As I have no Florida planning to share with you, I thought I'd share my wedding plans instead if thats okay..!
I love being super organised amd am very much a lists, lists and more lists person. So I have almost everything in place even though it's almost 2 years away - what can I say - I know exactly what I want!..Bridezilla anyone..? ! Moi - never!
Just to give you a (bit) of background, I have been married before, almost 10 years ago, I did the whole full day, church, wedding breakfast etc... It lasted about a year and I swore I'd never get married again...
Just goes to show that you heal and change over time and once I met Chris I knew I wanted to be married to him and he was the right 'one' Someone poasted the other day about is there anything good about marriage after all the not so good threads. I can honestly say after being through a bad marriage I absolutely can't wait to do it again as I know I'm in a much better place now! But I have to say I want this wedding day to be sooooo different from the last one!
Anyway, forgive my 'Oprah' moment
- about my wedding...
It will be on 3rd September 2011 in Liverpool at the hard days night hotel.
we do like the Beatles but that is not why we picked the venue - it's a fantastic place - very unique and a bit quirky which is exactly what I (sorry
we
)wanted
I am very rusty with the whole adding photos thing so forgive me if they don't work but here we go...
The Hotel... (the angle of this photo is a little strange...)
This is Bar 42 - it's open to the public as well as hotel guests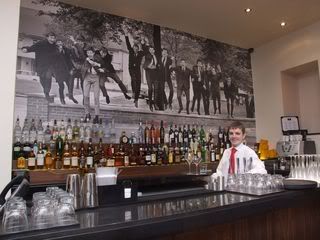 This is the room where we will get married. It will be a civil ceremony.
The wedding rooms are all on the lower floor, separate to the hotel to ensure the hotel guests don't wnader into the wedding. There's a total of 3 function rooms that all lead into each other. The first is Hari's Bar - I love this room - it's very dark and moody... The bar is only small but they have waitress serive to balance this...
And this is the Zygmant Suite - the main function room where the entertainment will be. The Buffet will be in a separate room..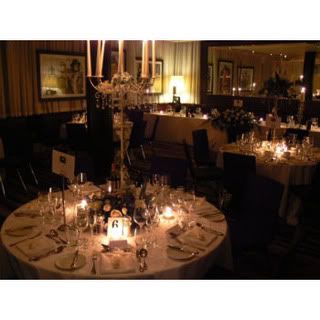 It looks very dark on this photo but it won't be when I decorate to match my colour theme - which I will tell you about later on...
This is the Lennon suite - this is what we'll be in on the night of the wedding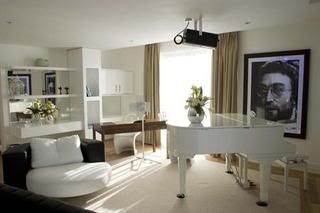 So thats our venue - we plan to get married late in the afternoon, there will be drinks and canapes, informal speeches leading into the evening reception with entertainment and a buffet...
I have lots of other things planned and sorted too which I will share with you soon...If there are any other brides out there feel free to PM me whenever to talk weddings if you are boring all your friends like I am - I could talk weddings allllllll day! And to the annoyance of my friends and work colleagues, I generally do!