Day 8 - part 5
In my last post I left it as we were leaving the Boardwalk Resort to head off to Sea Breeze Point.
Well, I got back in the car along with my dad, and we drove along the service road at the back (the same one we had walked alongside on the day we got drenched!), then coming out onto the Boardwalk.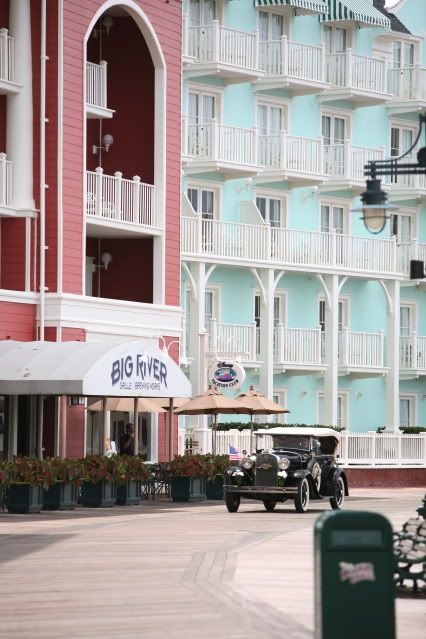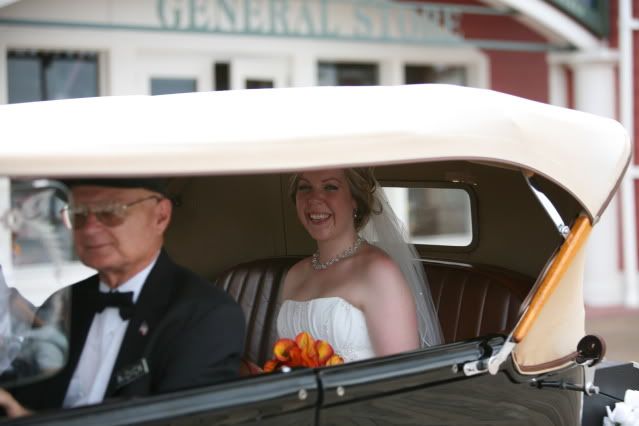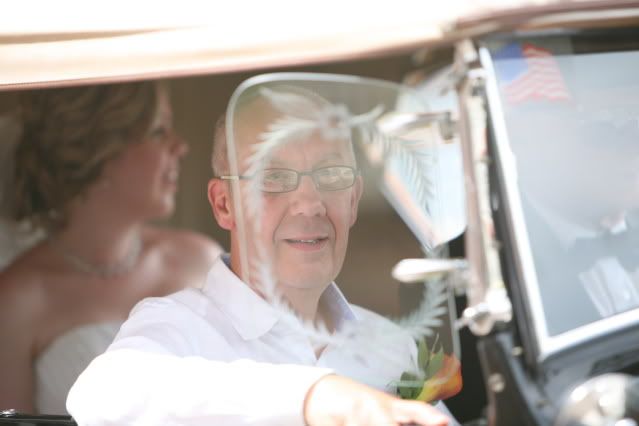 As it was the middle of the afternoon, there were lots of people about to call congratulations. The driver kept hooting the horn again, too, and I knew that by now Carl would be able to hear it! On the DVD of our ceremony you can see Randy running along behind the car as he got a variety of shots, and we also had Andrew, who was a bit like our bodyguard, walking alongside. As we got close he had to stop us and hold us on the Boardwalk as they weren't quite ready yet.
Eventually we pulled up just outside SBP. Rowena and Amelia were waiting at the front with Tanis, and I could see Carl in the distance at the end of the altar - he had obviously been told to stay facing in one direction only!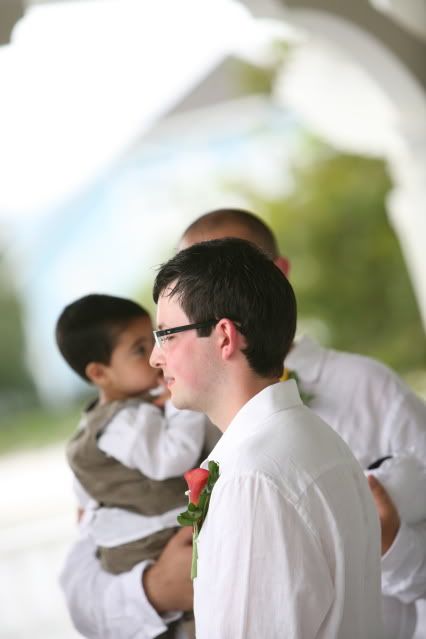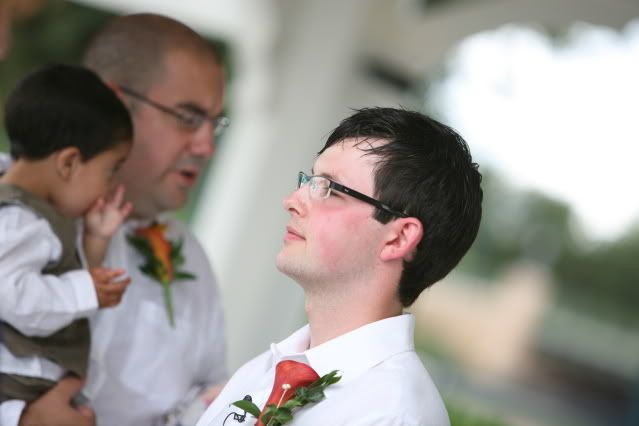 At this point, Teresa Knox came out to meet me and gave me a big hug. I asked if Carl was nervous, and she said that he was a bit flushed (he always goes red when he is nervous!). She ran through what was going to happen, and Tanis arranged my train.
Next up was to explain to Amelia what she needed to do, although she said she didn't think it was good to throw the petals, bless her!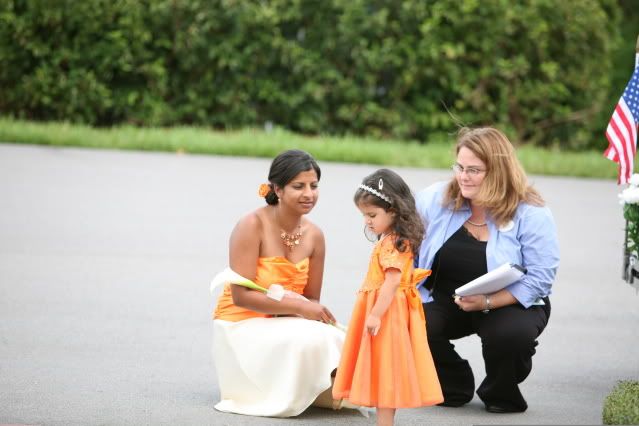 The violinist then began to play Circle of Life, and Rowena started to walk up the aisle, followed by Amelia.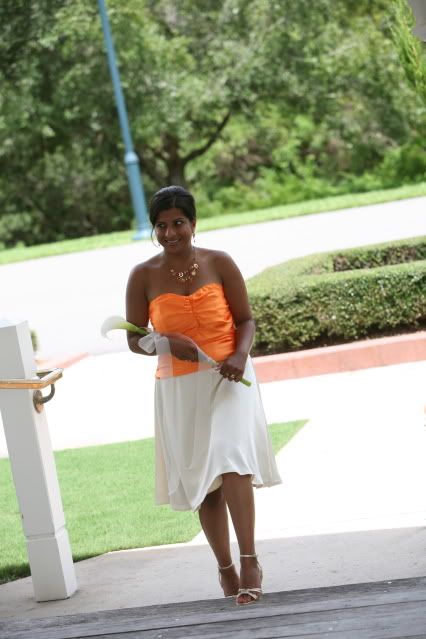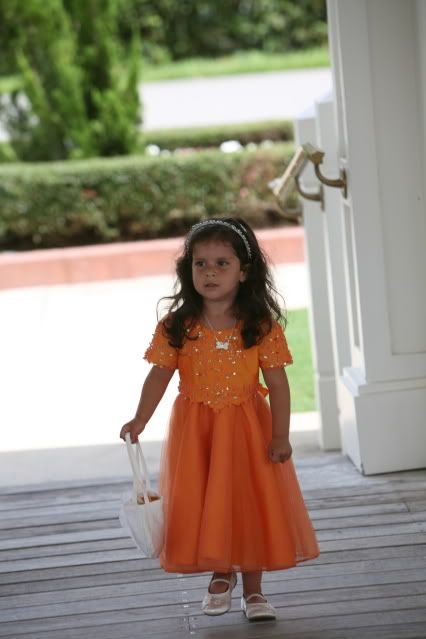 Amelia threw a single petal, then looked at it, went back and picked it up! When she got to the front, Rowena helped her to empty out the bag, then Joshua joined in with scattering them.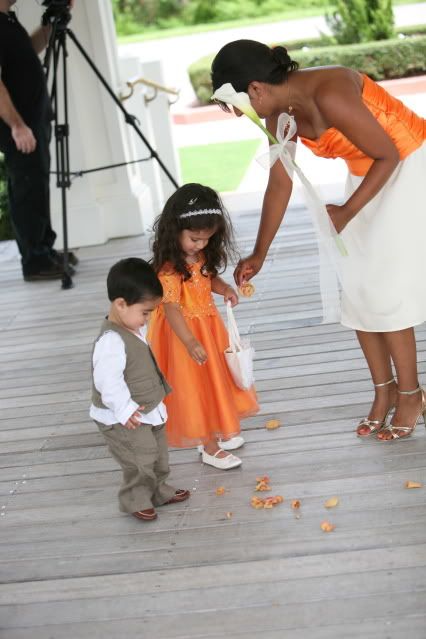 As this was happening, I had a little wobble and thought I was going to cry (Circle of Life always does that to me, never mind the wedding!) but I pulled myself together and got ready to walk up the aisle to get married...