The Processional
Music……May It Be from Lord of the Rings
First to enter Mum & Adam
We decided to let Adam walk down the Aisle rather than take his wheelchair in ….well he sort of ziggy... zagged making Mum look like she'd had one too many
Next were….. Angela and Me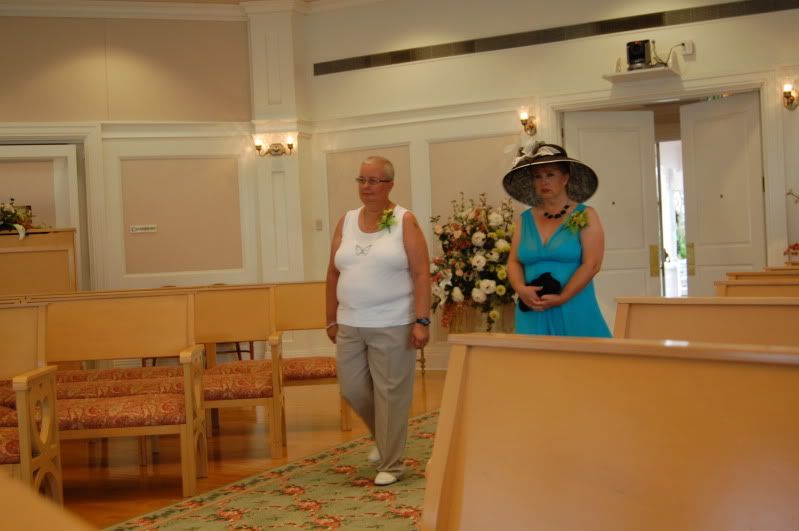 Next
Music…..When the Foeman Bares his Steel……..From Pirates of Penzance
Rev Jack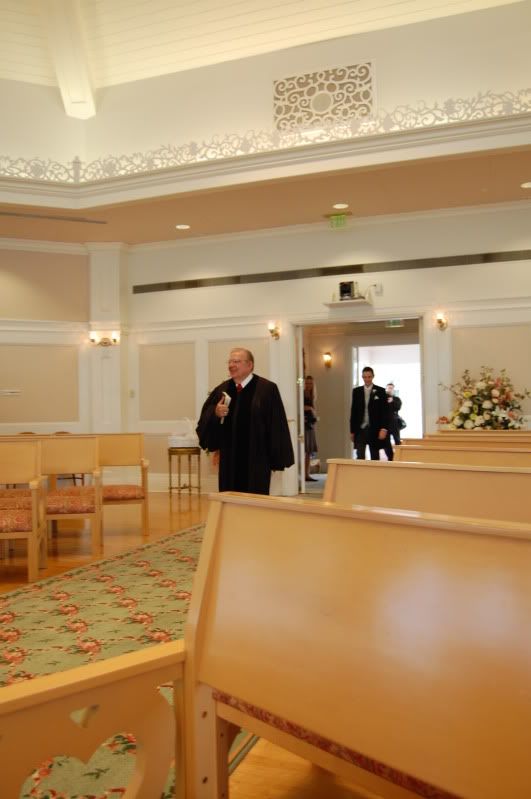 Rich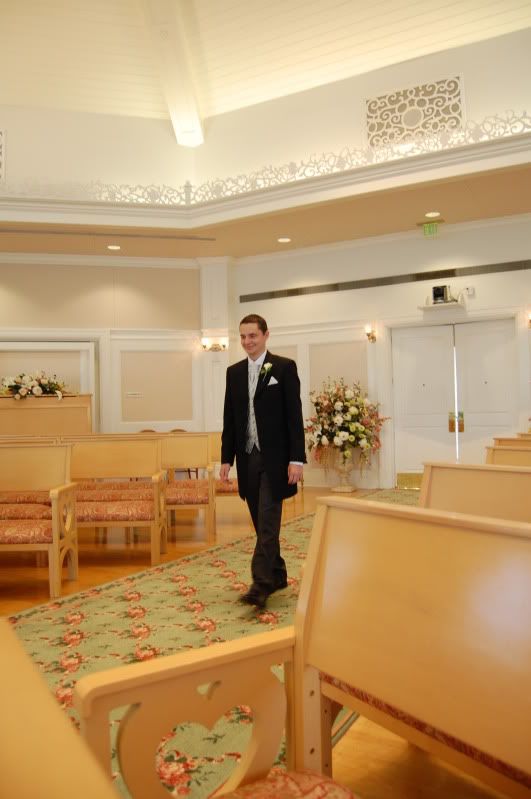 Now the Bridesmaids and Groomsmen
Music………Pachelbel's canon
Sarah & Daniel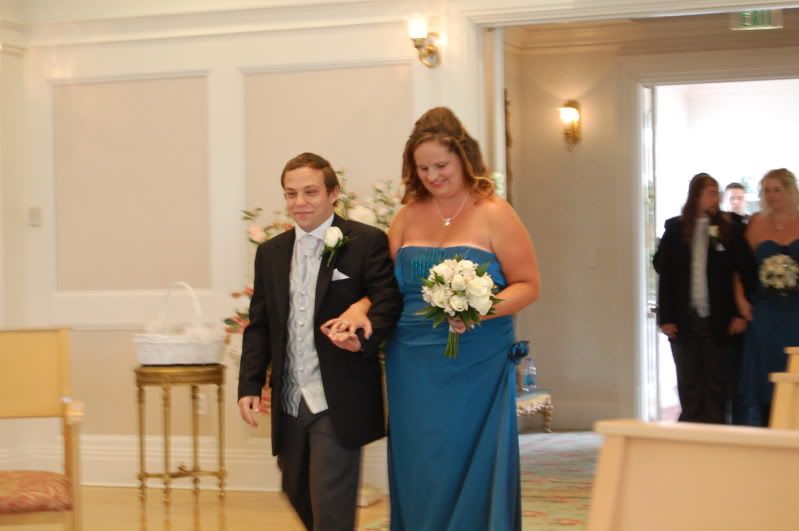 Melissa & Ben
Louise & Michael.
Flowergirl…….Music…….Part of Your World…..the Little Mermaid
Kirsty
Now I'm the type of person that cries at complete stranger's weddings and I was worried that I would blub my eyes ruining my makeup and making a complete idiot of myself on my Daughters Wedding day.
My sister Lyn had said to me earlier on that week "You won't cry, I promise you"
Well she was right. The only emotion you feel at a time like this is…….PRIDE……total and unreserved pride.
Though I'm
now just typing this
And last, but not least
Amy... The Bride and one of the proudest moments of my life.
Music ……. Processional…. From The Sound of Music
... DH was terrified he would step on her dress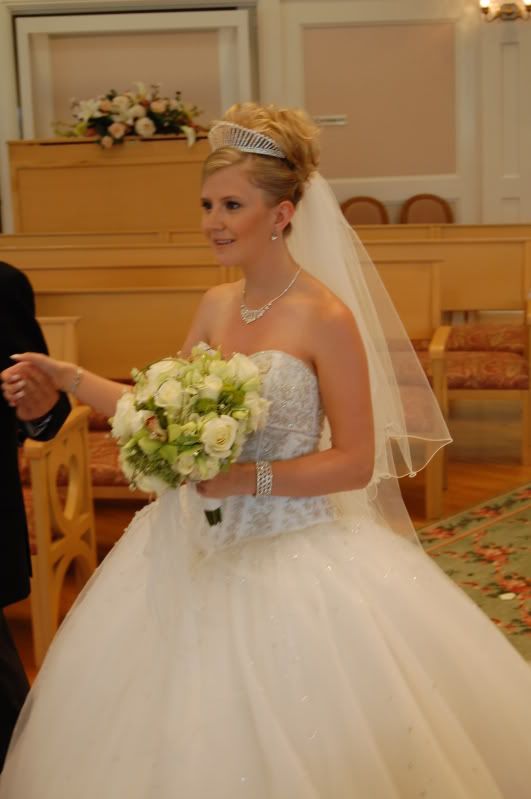 Taken from Megan's phone. (sorry about the quality)