So, we fly out from Manchester on 23 September 2013, we're flying with Thomas Cook, I know they're not the best but the price difference between them and Virgin was quite large so we opted to use the extra money on making our little ones first Disney trip a special one. My friend worked for Thomas Cook so she's hopefully going to get us upgraded on the way out and we've paid to upgrade on the way back so hopefully we'll have a good flight. My sister is going to book her flight when they are released in October as she's just coming for a week. My parents are flying with us so hopefully they will be able to help us keep Luca entertained!
As far as guests go, I think this will be it. Originally we had invited my partners mum and her partner, my partners brother and his partner, my cousin and her partner and son and my friend and her husband and son. Unfortunately my friend and her family are now not able to now come as they have just moved house, my cousin has also just moved so money is tight all around. My future in laws are a different story, without going into too much detail they don't particularly agree with our relationship so probably won't be attending.
Venue - Our wedding is on the 27 September at 1pm at Cypress Grove. We are having a harpist for the ceremony and I'm hoping to have canon in d as my music to walk down the 'aisle' to. My dad will be walking me down the aisle.
Flowers - I've asked for roses and cala lollies for my bouquet with matching button holes for Darren and my dad with a smaller version for Luca. I have also requested fancy button holes/corsages for my mum and future MIL if she attends.
Photography - We have booked Randy Chapman as our photographer which I'm really excited about. Initially he was just doing our ceremony but after looking at some photo's on Carrie's fb page and on his website we have added a venue change and an hours photography at the boardwalk. I never knew this place existed, so am really excited to have seen the pics and discovered it before it was too late.
Meal after the wedding - I'm really stuck with this one so if anyone can help I would be grateful. As we will be at the boardwalk for photo's I'm thinking we're going to eat at one of the resort restaurants but have no idea which one. I liked the look of California Grill but have read that it will be closed until late summer so not sure if it will be open when we are there. I also have no idea on how to go about booking one of these restaurants so any suggestions on restaurants and processes would be appreciated.
Dress - I'm very lucky as I have been offered a dress by Amanda Wyatt pretty discounted as she knows my mum so all I have to do is loose my baby weight (easier said than done) and wait for the new range to be released then I can go and pick! I like these styles so hopefully she will have something similar in her new collection.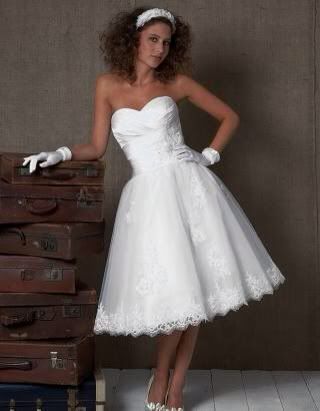 Rings - we have designed our own rings with a local jewellers, we got the design through the other day and I've got to say I'm very impressed. I'm having platinum and Darren is having palladium.
Cake - as there was originally a few of us I had asked for a small cake to cut and some cup cakes. As there are now only 5 of us, I don't think we need so many so not sure what we will have instead. I have bought a Mickey and Minnie topper, I'm not sure if we will use it as I don't know if it's a bit OTT but I like it so bought it anyway and it was too good of a price not too!
I think that's everything so far, I'm due back to work from my maternity leave in 2 weeks so it will be save, save, save from now on! Will be well worth it.