Well after spending the afternoon reading some planning threads on here I decided I should start my own
in other words I'm looking for any excuse to avoid my forward plans for school, but hey this is more fun.
So the stars of the show...
Me - Jilly, 29+1, primary teacher, cocktail lover, polka dot fan, crafter and MASSIVE Disney fan.
Robert - 27 (my toy boy), fan of football, rock n roll music, movies and video games. Not fussed about Disney but enjoyed our first trip to DLP at New Year and loves how happy it makes me (awwww). Hates having his photo taken (not ideal considering I always carry around at least 2 photo taking devices! )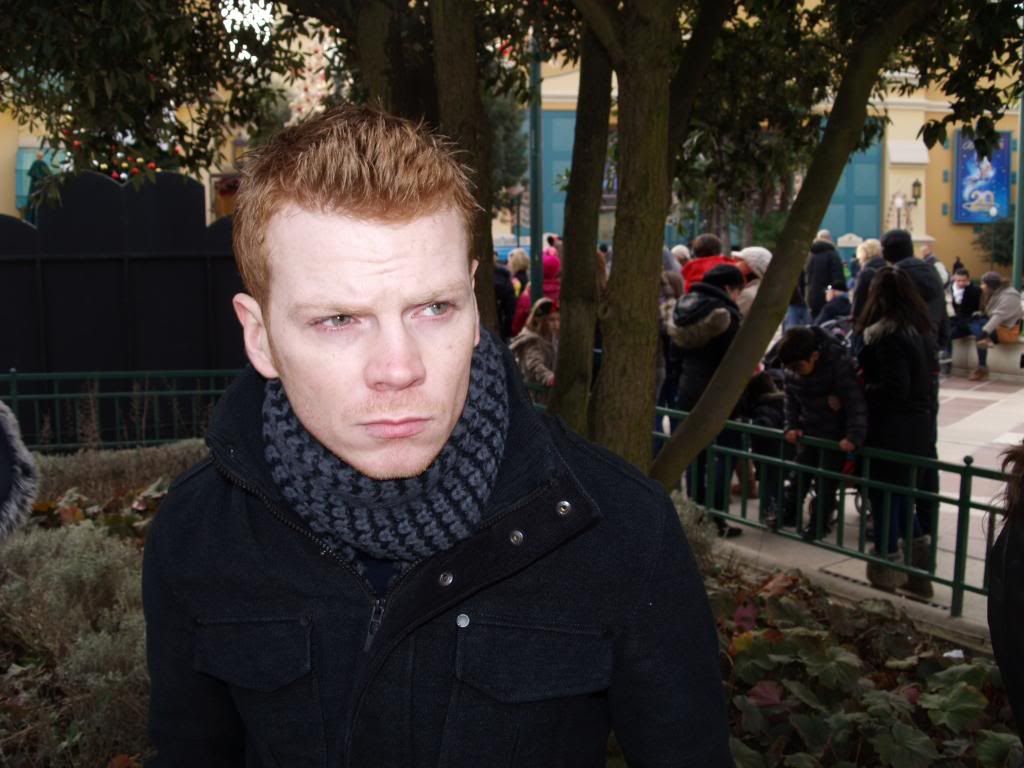 both of us together
Robert's proposal didn't quite go to plan - he had intended to propose just after midnight on New Years Eve at DLP. However, being a Disney newbie he had no idea really of the crowds we could expect, and so he didn't feel it was quite right. In addition to that it rained for 2 hours prior to midnight turning all the French guests into ignorant morons which had put me in a bit of a bad mood. I cheered up when it hit midnight though and I could have a little dance around
So anyway I'm digressing... Robert called plan B into action and decided we should head back to the hotel bar for a drink (he intended to buy some champagne and pop the question there), however the guy at reception looked at us as if we had three heads each and told us the hotel bar closed at 11.
So up to the room it was, where Robert got a bit tearful and explained it wasn't how he had hoped it to be, said some lovely things and then presented me with a stunning aquamarine and asked me to be his wife
I was so happy, despite the fact it was in room 624 of the Explorers Hotel rather than in front of the castle as Robert has imagined
The only rubbish thing was we couldn't even have a wee drink to celebrate, and Robert cursed himself for not planning ahead and buying some bubbly.
My stunning ring, and the 2 of us glowing with happiness the next day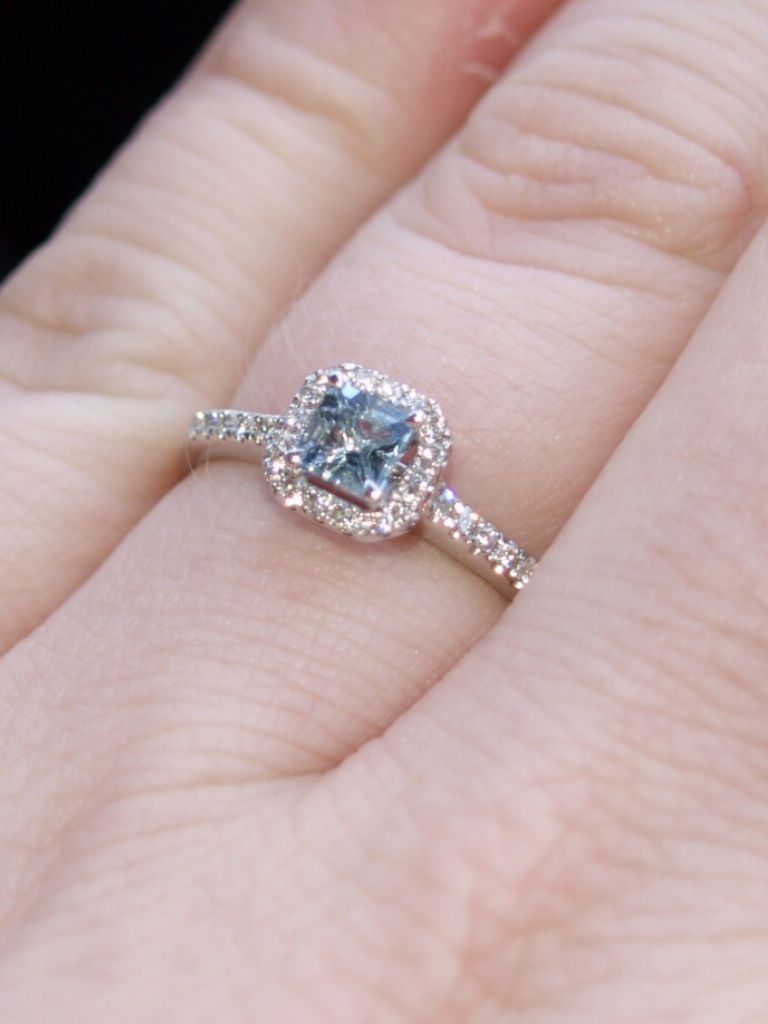 On the evening of the 1st, after a day exploring the Studios park, we headed to the stunning Disneyland hotel where finally I got my celebratory drink
More coming soon...