Day 7
Yay its my birthday!
We were up early to go to Busch with a stop at Dennys to use my free build your own slam voucher.
Me and the boys had coffee while Est had a hot tea.
I had 2 eggs, bacon, sausage and hash browns.
Oscar had 2 eggs, ham, sausage and hash brown.
Est had scrambled eggs, ham, toast and fruit.
Luke had 2 eggs, ham, bacon and sausage.
Total including voucher $33.41
We didn't really have anything much at Busch, we reactivated our drinks cups for $6.41 each and had our free beers too.
As we were leaving the boys had a pretzel each the girl on the till was very kind and gave us pass holders discount total $8.84
I had a cookies and cream Dipping Dots.
Total $7.48
On the way home we stopped at Walmart on Old Wilson so Est could get some salad for dinner, so I went off and to quote the dear departed Dale Winton went "wild in the isles" taking random shots to give you some idea how much things are.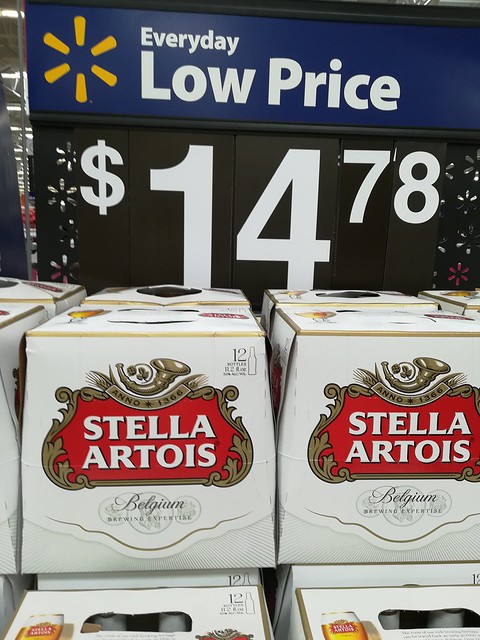 Dinner tonight was back at the villa, we decided on Papa Johns. We ordered a meat one and a veggie one 2 pizzas for $26.75, the gannets took slices before I could take a picture.