Hi Everyone!
I'm back and I cant believe it but Im here writing my third Orlando PT!
Now this PT may come a little later than most but there is reasons for the late booking! And here's how it came about...
After 6 weeks interning in New York I returned to London In February with America on my mind, and you no where I mean when I say America! After a couple weeks of *subtle* hinting Ryan conveniently announced that he wanted to go back to Florida this year!
Well you can imagine my joy hearing this BUT Ryan was graduating in May and wanted to no where he would be career wise before commiting to a holiday. He said we would give it a month to see if the hundreds and thousands of Job applications he'd been sending out had gone anywhere, and as you can imagine, having a degree doesn't seem to matter and he had no positive responces. So a month later, and after endless amounts of *secret* research (on my behalf, Ryan advised me not to get researching and planning because he didn't want me getting my hopes up, But what can he expect when Disneys thrown in?!), The flights are finally booked!
Now you may have got this from the title but if not we came to the conclusion that, as much as we LOVE Orlando and could happily spend every holiday there, we need to see new places and came up with the idea of stopping over in Toronto, flying into Miami and then down to Orlando. So there, thats 2 new places combined with our happy place for pretty much the same price! There are bonuses to Orlando flights being so expensive (in comparison to Toronto/Miami flights
)
So first up, To Introduce the cast...
Me, Your Host, Chelsey...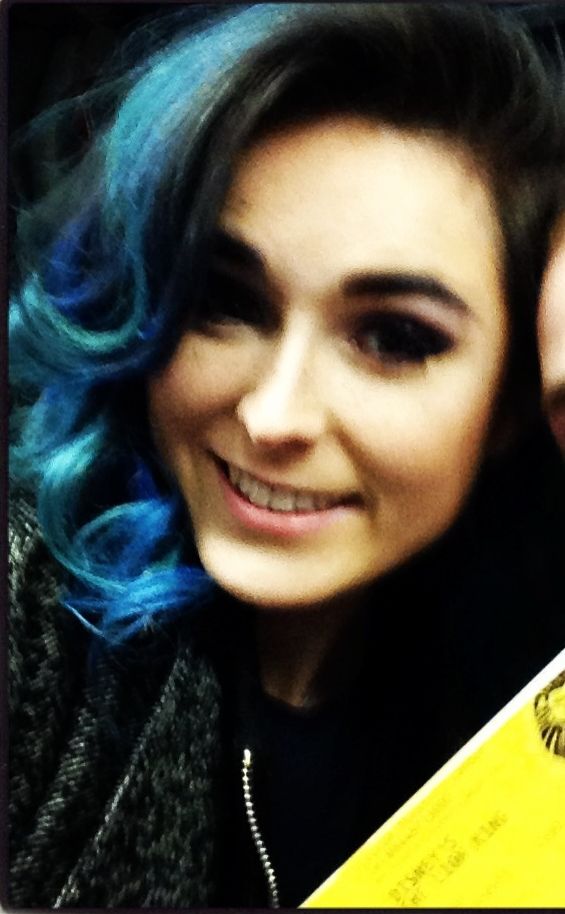 21 Years old, and yes that means I CAN FINALLY ENJOY COCKTAILS IN ORLANDOOOOO
I am currently in my second year of university studying BA Fashion Design Technology Womenswear at London College of Fashion. I'll be completing my final year next year which is going to be an absolute NIGHTMARE so this holiday is defiantly needed beforehand! *The Calm Before The Storm?* I work part time in a restaurant to fund this addiction and I think its the only motivation enough to keep me at this place!
My DBF (of 6 years) Ryan...
Also 21 but will be turning 22 whilst we are out there (Yaaay even more reasons for Cocktails) Like I mentioned earlier, Ryan is graduating in May from university studying Motorsport Engineering. He also works in a TGI Fridays, same job but different place to me!
The Plan (So far)...
Monday 2nd September - Toronto Bound
My Kind farther will drive us to Heathrow for our 8.30am flight! Yes its an early one! Im thinking we will leave my house around 4am, I like being in the excitement of the airport and enjoying a good airport breakfast, although I don't think there will be much excitement going on during these ungodly hours! We will be flying with AirCanada and should reach Toronto by 11.10am. We still need to sort out transfers but we will be checking into Holiday Inn downtown centre and will hopefully be there by 3pm. We will most likely spend the afternoon and evening exploring the surrounding area a little, catching a bite to eat and then an early night, Jet lags a b****!
Tuesday 3rd September -
Nothing is set in stone yet but todays plan is Niagra falls! Very excited to see this beautiful landmark and ill imagine we will be waking up very early today so we plan on making the most of it!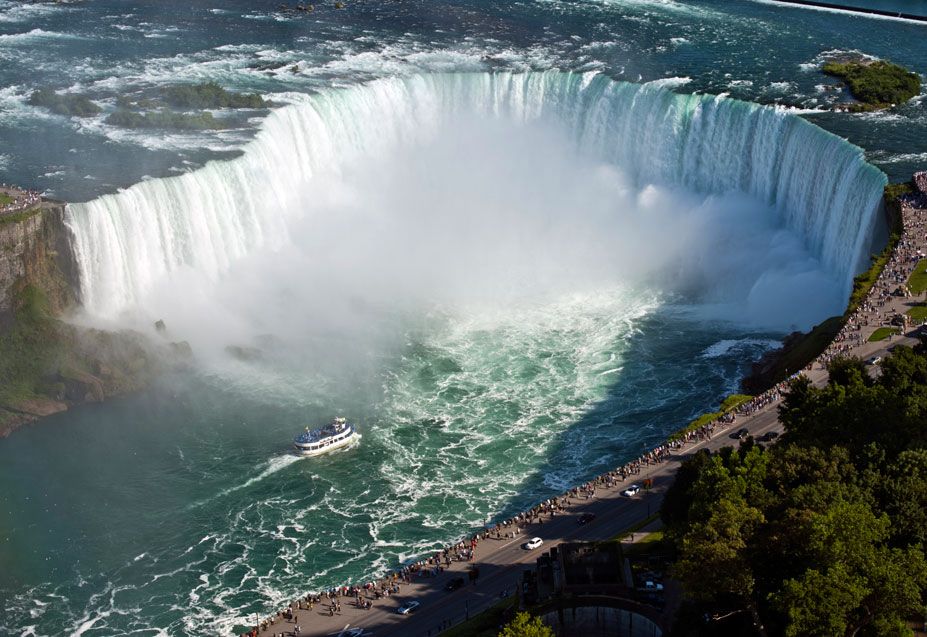 Wednesday 4th September -
Today will be our last day in Toronto so we plan to explore the Toronto town a little more and pay a visit to the CN tower. Not sure of any other places to visit yet but suggestions would be great!
Thursday 5th September - Miami Bound
Today will be an early rise for us! Our flight is leaving Toronto airport at 9.30am so we plan on heading to the hotel around 5.30/6am. We should arrive in Miami by 12.49pm. I have heard some rough stories about Miami immigration so I don't wanna get my hopes up but I am hoping we can be at the hotel by 4pm. The hotel we are staying, Chesterfield Hotel and Suites in South Beach, Provides a free hotel shuttle so we won't need to prebook any transfers for this journey. We will spend this evening exploring Biscayne Blvd and visiting the Hard Rock Cafe which looks amazing! Ryan is a super fan of hard rocks and I think he has got his count up to at least 25 now (thats of hard rocks that he has visited world wide). Ofcours we will enjoy a good few cocktails here
Friday 6th September - Orlando Bound
Today will be a lovely relaxing morning chilling on South Beach sand! Its got to be done Right! At around 5pm we will pick up the rental car (Possibly a convertible) and cruising down to Orlando, Im pretty sure at this point I will be buzzing beyond life at the thought of coming within close proximity of Disney
We hope to arrive at I-Drive by 10pm and will be checking into our home for the next 6 nights, Rosen Inn Hotel. We will most likely be getting in a Giordano's Pizza for dinner before falling into bed! (I can't believe this would be my 8th trip to the US and iv'e never tried these amazing pizza's! )
Saturday 7th September -
Today we will take advantage of the fact that we have this rental car until 5pm and will visit celebration. After a greatly missed and craved after breakfast at the amazing Golden Coral! I no a lot of people don't like this place and I can totally agree with the dinner but breakfast ooohhhmyyyy those chocolate chip pancakes! So yeah, Celebration! Ive never visited this place but heard a lot of great things about it on here and it seems like a really lovely place to spend a morning/afternoon! On the drive back from celebration we will drop the car off (at four points sheraton) and walk down iDrive, find somewhere to eat and maybe play a round of golf after at Pirates Cove.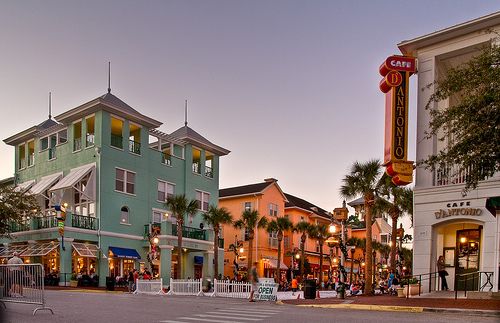 Sunday 8th September -
Universal Studios today, considering it is a weekend we decided it would be best to save the more popular IOA for a week day.
Dinner at Bubba Gumps on City Walk.
Monday 9th September -
IOA and dinner on Idrive.

Tuesday 10th September -
A little bit of retail therapy today, and when I say little I mean little, with this holiday being a little last minute we wont have a great deal of spending money and unfortunately we have to eat so that kinda comes before clothes and shoes! But Im sure we can squeeze in a small amount of Florida bargains! My choices would be Prime outlets and Mall at Malenia where we will have cheesecake factory for dinner. Actually talking about cheesecake factory, i better start looking at the menu, It will take me from now until then to look through the 100s of options and make my mind up!
Wednesday 11th September -
SeaWorld and Idrive for Dinner.
Thursday 12th September - DISNEY TIMEEEEEE
Today we will be checking out of Rosen Inn and heading over to Port Orleans Riverside! Never stayed in this resort but I very much look forward to staying here after all the glowing reports on Dibb! We will be heading down here pretty early, hopefully checking into POR by 9am and then making our way over to one of my favourite parks Epcot! We will make our way over to Beaches and Cream for early lunch/Breakfast and then explore this amazing park! We have an
ADR
booked for Teppan Edo at 6.30pm so we can get out just in time for Illuminations! A perfect first day to Disney!
Friday 13th September -
The day has finally come! MAGIC KINGDOM!
This day will start in a way we have never started it before, walking down an empty main street to our 8.30am reservation at Crystal Palace! We LOVE dinner here but have never tried breakfast so hopefully it will be just as good! We will spend the rest of the day here and I am SUPER excited to see the new FantasyLand! In the evening we will have a wonder round Downtown disney, get dinner in Wolfgang Puck, can't believe the value of this place considering its counter service! Im also planning on trying a Ghirardelli sundae whilst here which is another thing ive never done!
Saturday 14th September -
Saturdays and Disney always scare me but hopefully we have opted for the right park today by choosing Animal Kingdom. We will probaly give the POR counter service a go for breakfast and have an
ADR
booked at Yaki&Yeti for 4.45pm. We will most likely spend the evening exploring some disney resorts, we always love doing this and dreaming of our future trips!
Sunday 15th September -
Today will be spend at Hollywood Studios! Breakfast will be from the delicious looking starring rolls, another newbie for me! We will hopefully have HS done by about 4pm which will then leave us enough time to head back to the hotel room and get glamed up for our dinner at Narcoosses at 7.25pm! I must admit this dinner is mainly for me, I LOVE seafood but Ryans not a fan! Im sure he will be happy with a steak
We plan on watching wishes from the Grand Floridian Beach tonight, Perfect night
Monday 16th September -
Today we will be heading back to Magic Kingdom to return to our favourites or visit anything we missed! I also plan on trying out the amazing Be Our Guest counter service for lunch! Can't believe how decent these meals look for counter service! Dinner tonight will be one we have both looked forward to more than anything! Ohanas! Possibly my favourite meal...Ever?
Tuesday 17th September -
This morning will be spent in either Blizzard Beach or Typhoon Lagoon. Unfortunatly we won't have time for both but we can squeeze one in! We will need to head back to the hotel reasonably early so we can get ready for tonights antics... MNSSHP! But before the fun at the party we have a dinner booked at Cinderellas Royal Table, never tried this one before so I'm super excited! Then we will have an evening of trick or treating (lots of treating) and HalloWishes!
Wednesday 18th September (Ryans 22nd but Also our last full day!) -
We need to discuss this as it is Ryans birthday but Im thinking the plan for today would be to return to Epcot and give this drinking round the world a go! So excited to finally be able to do this! We have a dinner booked at Le Cellier for 4.30pm and afterwards we will head over to HS for Fantasmic!
Thursday 19th September - Hometime
Today we won't have much time as we have to be at MCO by 2.30pm so we will probaly spend the morning in DTD, doing some last minute disney spends and maybe enjoying an earl of Sandwich breakfast?
Our flight leaves MCO at 5.20pm and stops over in Washington, we should touch down in London by 10.15am on the 20th!
So thats the plan so far! Now heres the point where I tell you that nothing is actually booked yet other than the Flights and ADRs!
Yes i no what your thinking! We only have 4 months left but we don't quite have the money together yet but when i have my heart set on Disney I make it happen and we plan to have everything booked within the next month!
If anyone is interested , heres the boring price breakdown -
£ PP!
Flights - £703
Holiday Inn downtown Toronto - £113
Chesterfield Hotel and suites south beach - £30
Rosen Inn Pointe Orlando - £93
POR, DDP and Disney tickets - £917
Universal/seaworld tickets - £130
Car - £30
MNSSHP - £37
CN tower - £20
Spends - £2000 (approx)
So thats all I have to say for now! Hope you have enjoyed reading my rambling, until my next update, Tata for now!