Sorry it's been so long since I did an update, we've had a run of bad luck! My other half got made redundant then bathroom leek and other bits around the house, so we were a little reluctant to make any more plans until we got back on our feet.
Darren is now back in work so I went dress shopping and only went and ordered my dress! I've also bought some shoes but not sure how comfortable they will be for the whole day.
So this is my dress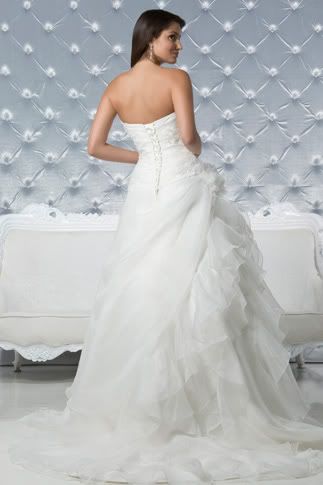 I've ordered my dress one size smaller than I am as I'm trying to loose weight, a stone so far and hoping for about 10 pounds more.
And these are my shoes
I've still not sent out any invitations as not many people are coming and those that are have already booked their holidays but the plan is to go and look at invitations over the holidays, I saw some designs whilst at a wedding fayre so going to go visit her shop.
I also need to look into booking Ohana's, I'm really not sure where to start. Do I need to wait until the
ADR
date or can I contact them sooner? Any advice greatly appreciated.
I've also ordered our Disney and Universal tickets as Attraction Tickets Direct had an offer on and also bought our photo pass+ as that was on offer too!
Think that's everything so far, don't feel like I can really do much as Carrie is very organised lol
__________________
1992 - I Drive, 2000 - Villa, 2003 - Villa, 2004 - Sequoia lodge, DLP, 2010 - Worldgate resort
June 2013 - Dibb villa and our little boys first trip to see Mickey! Sept 2013 - Cypress Grove wedding and Emerald Island Villa June 2015 - Villa May 2016 - 30 weeks pregnant in Disney