So what does any self respecting Disney fan do at the end of a truly terrible year - yes, they book a Disney trip!
For reasons that I'm not going to go into on the internet, 2016 marked the end of my marriage and completely turned my life upside down. Once I had started to pick up the pieces and began to rebuild my life, I had to face the fact that if I wanted to carry on my love of Disney holidays, I was going to have to accept the fact that they would now be solo affairs and that somewhere which had once been our special place was going to have to morph into a place that I could enjoy by myself - a daunting prospect as we had visited the Mouse more than 20 times as a couple and lots of memories and traditions had been formed over these visits. We had a trip all planned and booked for last December to WDW, but there was no way that I was up to taking on this trip which we had planned together alone, but I found myself repeatedly checking prices for a sneaky trip to DLP and started to wonder if this would be a good way to see if I could actually enjoy a solo trip.
So one evening back in November, I made the fatal mistake of asking my fellow Dibbcast team members what they thought of the idea - clearly asking a bunch of hard core Disney nutters if you should book a Disney trip is going to give you a very well balanced answer - NOT! Within minutes the trip was booked, along with suggestions from Rachel & Anna that late January would be a great time to go - and by strange coincidence, they would be there at the same time and did I fancy meeting up for cocktails! Well I can resist many things, but a Glowtini isn't one of them so the trip was booked and the planning could begin!
So, as is typical in a pre trip report - introductions!
I'm Mel, 40 something Disney nut about to go on my 24th visit to the Mouse, although the first time going alone, so I'm expecting this to be a very different experience to all the others. I'm one of the Dibbcast presenters which is where the trip title came from - I was nicknamed the Duchess of Wigan on the show and the name has stuck, hence the Duchess does DLP!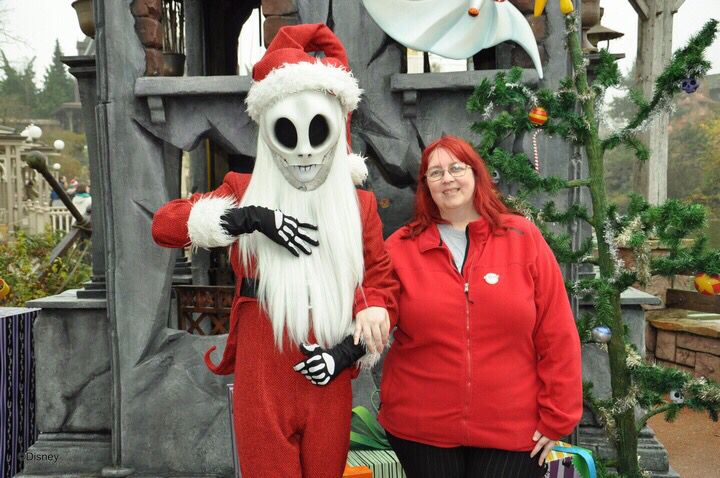 The semi solo part comes from the fact that I have plans to meet up with other Dibbers Anna (Blondie1979) and Rachel (Beaker7929) to do some rides and drink some cocktails. We met at the Grand Day Out a couple of years ago and discovered a mutual love for the Glowtini and they have very kindly let me gate crash their annual girly trip which I am very grateful for.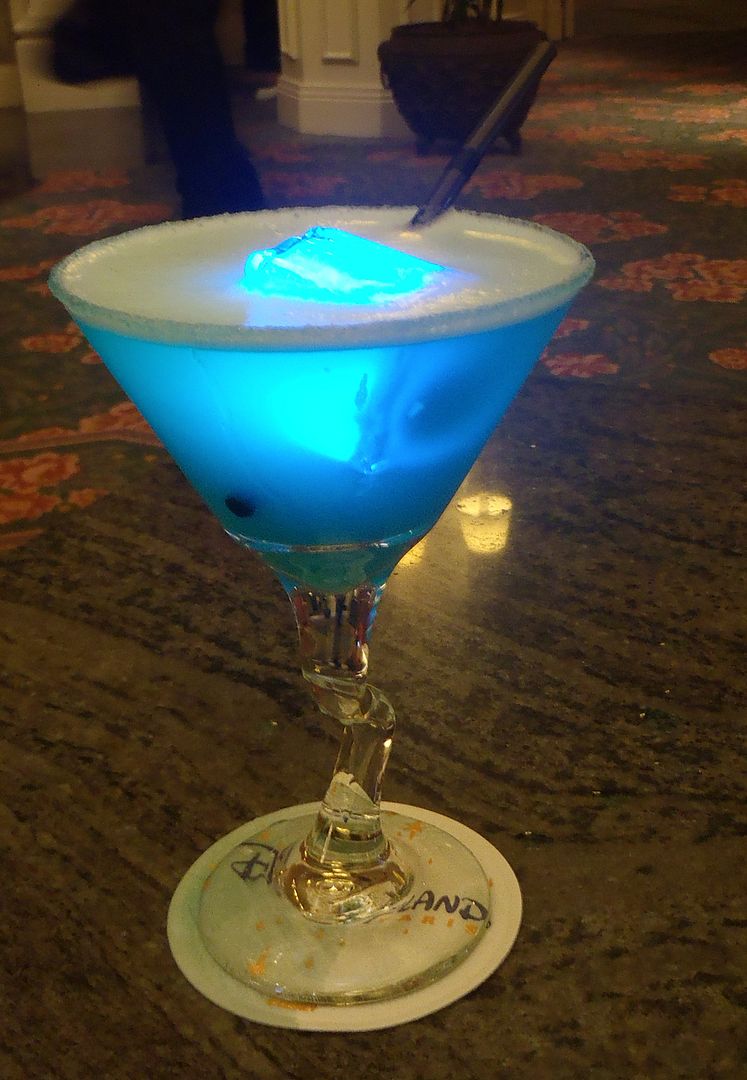 So once the finger pressed the book button on the 3 night package at the Sequioa Lodge Golden Forest room, the planning could begin in earnest - for those who know me, plans are my life and the joy of lamination is not to be underestimated - so this will be meticulously organised and expertly planned like only a veteran with 15 DLP visits under her belt can achieve - NOT!
My first task was to organise getting there - I really didn't fancy the long journey by car as I'm travelling alone, so I checked out the flight prices from Manchester to Charles de Gaulle and was pleasantly surprised, so decided that flying would be my best option. But then I started to think about all the shopping I may want to do, and images of my lovely and fragile ornaments being casually chucked around by the baggage handlers sprang to mind, so my thoughts turned to the joys of rail travel. I could go by Eurostar - I could let the train take the strain and enjoy a lovely relaxing trip through the French countryside on the high speed service which would drop me at the gates of DLP in under 3 hours. Or it would if I lived a little closer to London...
For those of us who live "Up North" the timings of the Eurostar are not ideal unless you want to add an expensive overnight stay in London as part of your trip. So then I had a lightbulb moment - I would fly there - I wouldn't have any breakables in my luggage on the way out, so the handlers could toss the case around to their heart's content, but I would get the train back so that I could look after all my delicate purchases. Genius plan!
It was booked before I could change my mind and I settled back to enjoy Christmas safe in the knowledge that everything was in place - until I was discussing my plans with my dad on Christmas Day. The conversation went along these lines
Dad : So are you all sorted for your trip then?
Me : (smugly) Yes, all booked, the years of experience of DLP really paid off with arranging the transport.
Dad : So what time do you fly?
Me : 6:35am - should be in the parks by noon!
Dad : Ooh that's an early start - I presume you're staying at the airport the night before - you'll have to be up by 3 otherwise. Which hotel have you chosen?
Me : ... long pause... makes mental note to book airport hotel...
Dad : And what are you doing about getting to the airport - you won't be able to leave your car there if you're coming back on the train.
Me : ... even longer pause... makes mental note to give some thought to how I get to and from airport and station
Me : Ooh looks like the turkey's ready - shall we go eat...
So, I'm booked into the Radisson the night before I fly, and my sister solved my car logistical problem by suggesting she drive me to
Preston station so that I can catch the mid afternoon train to the airport, and she will collect me on Saturday evening when I get back - sorted!
There have been various messages back and forwards with Anna & Rachel arranging to meet up, but my main plan for this trip is to wing it.
Yes, you read that correctly, The Duchess of Wigan, Queen of laminated plans is heading on a Disney trip with nothing more than a vague idea that it will be a trip where "some rides will be ridden", "some shopping will be done", "some cocktails will be consumed" and hopefully "some fun will be had!"
If I manage to find my way there and back, a Trippie will follow!