So many questions about Thomsonfly, so Ive started this topic to hopefully answer some of Your questions on our new service and new Interior.
Dont Just Travel, Travel With A Smile
The new Interior:
Thomsonfly Plus Cabin: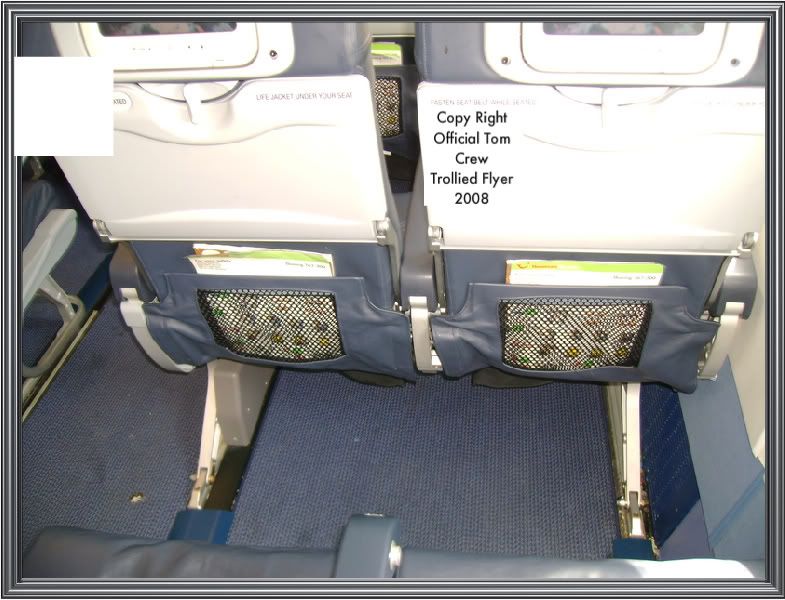 This cabin is layed out as 2 4 2
Premium is 2 3 2
Our new service!
After take off:
We will show you the upgrade video, which gives you an insight into whats available if you upgrade to the premium IFE at just £5 Pounds per screen!
This includes:
12 Blockbuster Movies
30 TV Programmes
Over 90 CD's
Plus stop and start controlls
Then we will come out with upgrade cards and swipe your screens
Followed by Immagration Cards (please take pens as the crew dont have any to give you!)
Then we will offer you snacks and drinks from the bar (please have the correct change LOL)
Followed by meals and tea and coffee twice
Then after we have cleared your meal trays in, we will offer you dut free
Then the crew will have their break and re stock the bars, then offer you a second chance to get snacks and drinks from the bar
Then 90 mins b4 landing into SFB we will becomming out with the 2nd meal service!
The service on the way back is the same, apart from the immigration cards are replaced with CSQ's, please fill these out as we can see what we are doing right, and how we can improve things if they are going wrong!
Anything else, please ask!