Hi Folks!
Well here it is, my second attempt at a trip report, I'd forgotten just how much work these are..what with uploading and re-sizing photos, the pressure of thinking of a name...who knew it would be so hard but I've started now...finally...my report will be full of photos and loads of food..hope you enjoy...
I deleted the pre-trip months ago so here is juat a brief introduction to us all,
Me, Colette, 32, Chief
Planner
and organiser, total Disney addict, and loves meeting the characters almost more than the kids...
DH, Chris, 34, thought I was mad first time round with planning, now thinks I'm genius (of course
) and is a total Disney/Florida convert and finally gets what all the fuss is about
DS - Brandon age 10, quite a shy sensitive boy who loves going but not as much as he loves his xbox and does mourn it's loss for the entire two weeks...
DD - Jessica age 5, don't really know how to explain Jess, she's a mix of tomboy/total diva, whirlwind, not so shy or sensitive and the trip title is, of course, thanks to her...
here are my troops
[IMG]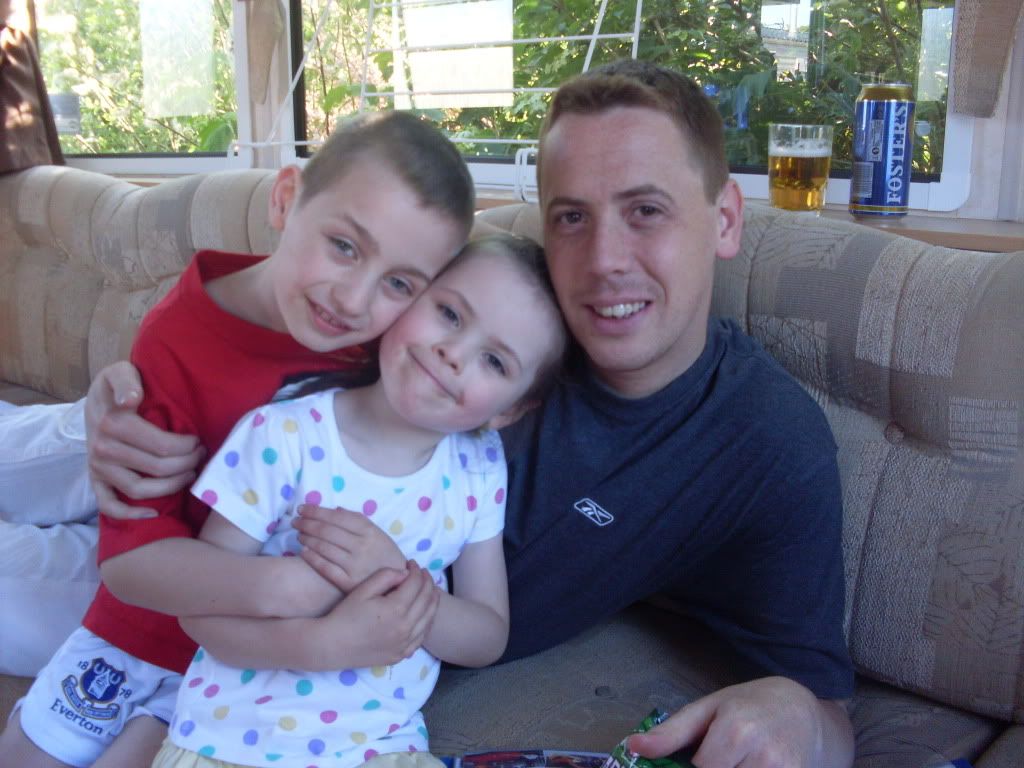 [/IMG]
So, the title, Jessica was only 3 when we went in 2009 and subsequently could not ride anything that Brandon could, joy! But this time round she is almost 6 and very tall so no problems with most of the rides, she is obsessed with Splash Mountain, she has been on it soooo many times I've lost count and she never stopped going on about it for the entire 2 weeks...fun at first...not so much after 14 days...
Whatever park we went too she asked to ride Splash Mountain, when we told her that Epcot didn't have a splash moutain, the title of the trip was born, no matter how many times she says Epcot, she pronounces it Epricot... much to our amusement!
The Trip, after the usual, once in a lifetime first trip, this one came along and I had another reason to push the boat out and spend spend spend, as it was our honeymoon... I'll get on with it now...
Day -1 Pre Travel Day - 14th October 2011
First 'extra spend' of the holiday
I booked a night at the Radisson Blu Manchester Airport before the flight. We only live 40 mins from the airport and Chris' Dad would have happily taken us but...honeymoon and all that...
The kids were in school and Chris was is in work so I had the day to do those last minute things before we left like clean the house, change the bedds etc, as you do, as you leave the place empty for the next fortnight...
I picked the kids up from school and was hoping that Chris would finish work early so we could leave but he didn't get in til 5.15pm, the stress was already building... and not made any better when Chris gets in and decides to shave his head for the first time ever himself in the lovely clean bathroom...
... no no dear its fine, I'll break my neck down the stairs with the holdalls, you carry on... and of course I'll drop everything to help you make sure there's no clumps and take the blame for it later when you find a tuft of hair thats not meant to be there...
To be fair he had told me he was planning on doing it just before we left and had to do it after work incase it went wrong and he didn't want them to see it...but I admit I had forgotten, as I was busy organising everything else...and I am always a mega stress head at this point as I HATE the airport...
Here's the kids at the start of the journey..
[IMG]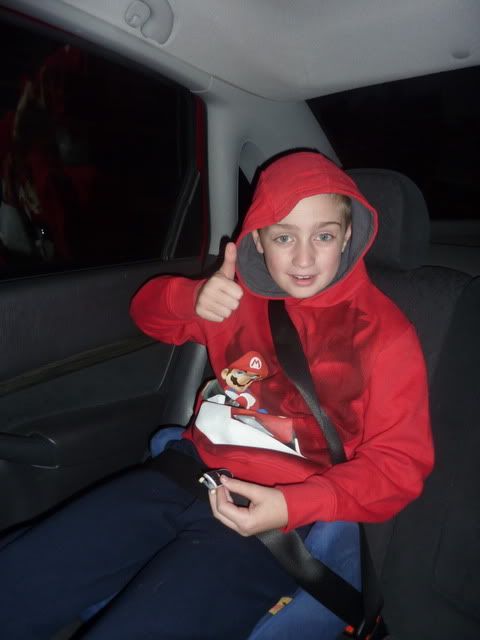 [/IMG]
[IMG]
[/IMG]
So there's me thinking we'll be at the hotel for about 5.30 -6pm but no, we arrived at 7.30pm and checked in with no problems..
I have to say I loved it here, loved the fact that it is a family suite and the kids had their own room! And would I lbook it again..? i absolutely would...!
Here's some photos, they obviously saw us coming as the kids were in room 666..yes really... you should have seen Chris face when I told him that in the lift...he was horrified and convinved we'd be in seat 13 on the plane...
[IMG]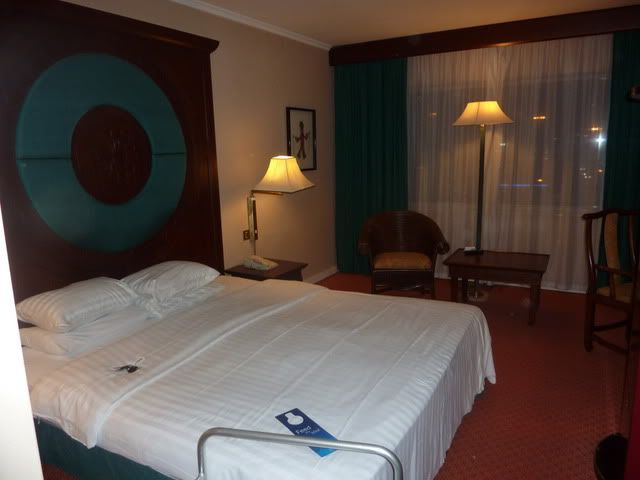 [/IMG]
[IMG]
[/IMG]
[IMG]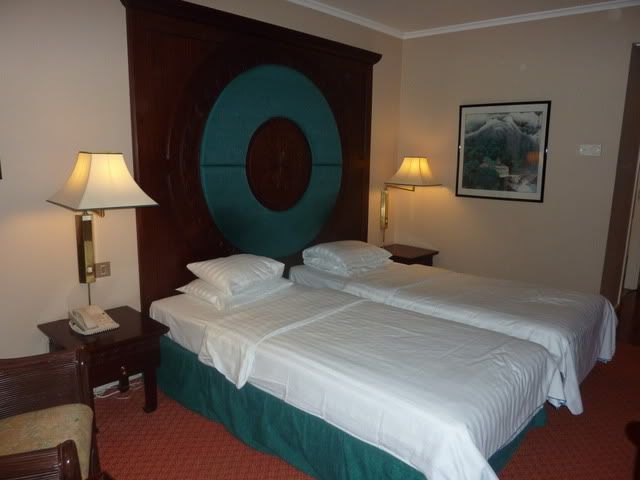 [/IMG]
Here's our view from the room, kids were pleased..
[IMG]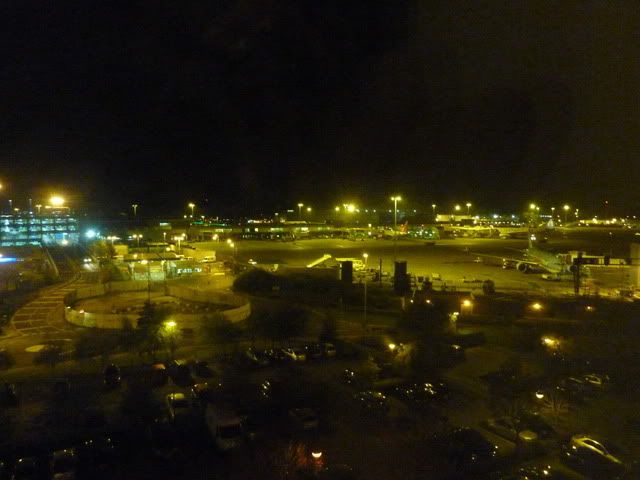 [/IMG]
[IMG]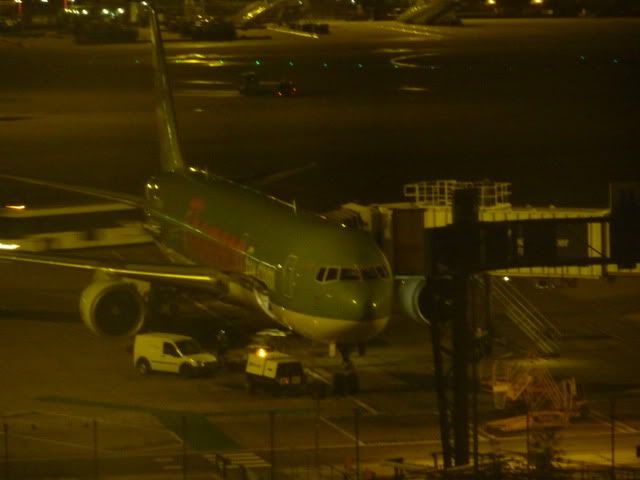 [/IMG]
We were flying with Thomson and were able to check the bags in the night before which was a big relief for me, I am obsessed with cases and they are weighed about 10 times each and I still don't relax until they are weighed and checked in at the airport... so easy, bags gone we headed back to the hotel for some Tea in the brasserie, standard fare, airport prices but I enjoyed it...was a nice start to the holiday,
I had a burger, Chris had fish and chips, the kids had pizza and chicken nuggets, my notes say it was £69.00 including drinks...
[IMG]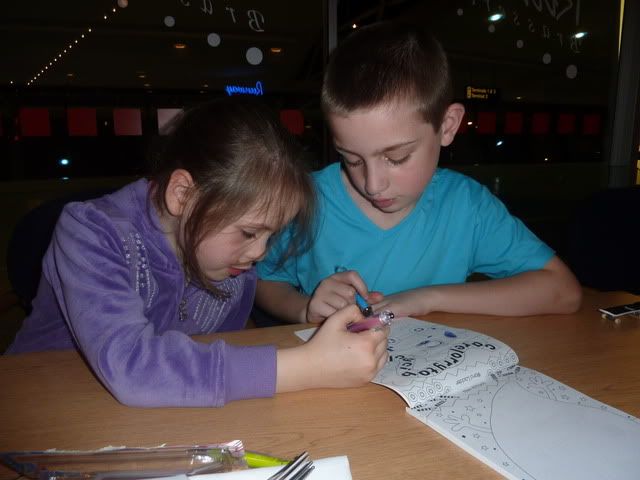 [/IMG]
[IMG]
[/IMG]
[IMG]
[/IMG]
[IMG]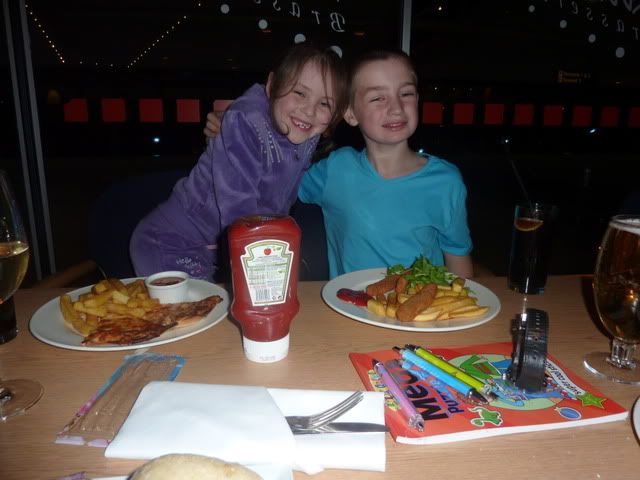 [/IMG]
Back to the room about 10.30pm. the kids did a jigsaw and pretended to like each other for 5 minutes, I re-checked the tickets and took a photo of them as you do...
[IMG]
[/IMG]
[IMG]
[/IMG]
Chris and I chatted and giggled with excitement about the holiday until our daughter got up and shut the inter connectting door as we were disturbing them apparently...
I had my new Dibb Lanyard at the ready, roll on travel day woop woop!
ps I will start an index soon with each day and update once links are available!