next up was Spaceship Earth, was a walk on as it had opened again after techinal difficulties, always re-assuring hhmm. Jess nearly blew a gaskett when she realised how dark it was but she was sat next to Chris and he managed to talk her round (I sat next to her for mission space so needed a break on this on)
By then end, she was pleased to have been on it and we all loved the quiz and postcards, lots of fun...
[IMG]
[/IMG]
Note Chris Tinkerbell tote bag - one of my online purchases, it was a bargain at $1!
Yet again I had tried to pretend that a small kipling bag would be enough to take round the parks but for us it's not, we always end up with a tote bag filled with all kinds for the kids. I told Chris I thought he was carrying the Tink bag so all the girls would talk to him (as they did!) but he assured me all the boys talked to him to!
[IMG]
[/IMG]
Innoventions up next, I'm really not a fan of this but the kids love it so it's a must. The boys went to watch some storm show so I took Jess to learn how to be storm safe apparently..
[IMG]
[/IMG]
[IMG]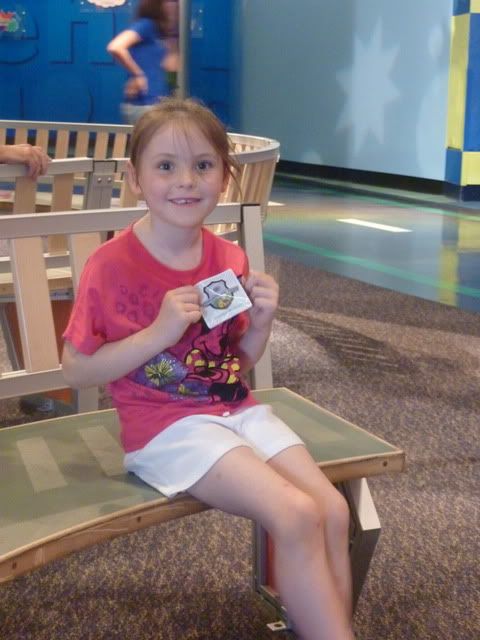 [/IMG]
more pics
[IMG]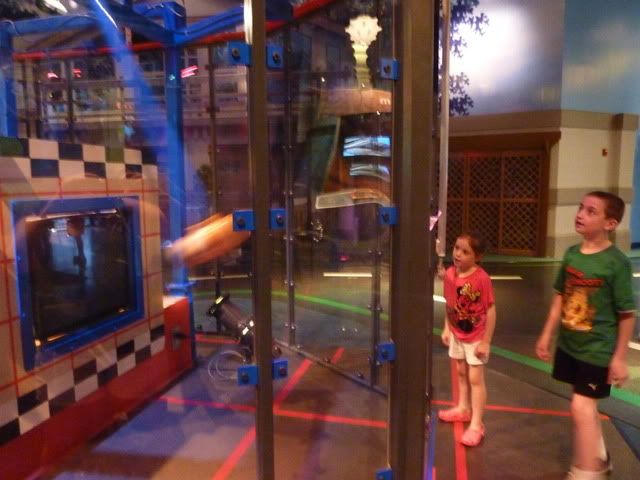 [/IMG]
[IMG]
[/IMG]
Our FP for test trak were ready so we all went on this together. whilst Queuing Jessica was surverying the surroundings quietly then at the top of her voice went " eeeww don't they ever clean these pipes?" I wouldn't mind but she is the messiest so and so at home!
we were in the car with an older couple who where lovely and chatted to us all, they thought I was Australian which is quite a common thing as far as I can gather..
Test track was a massive hit, Jess and I have not been on it before and both loved it - all (yes I say all) the TT photos are on our photopass CD which I am waiting for..
We went straight to Soarin, the boys loved it, Jess hated it, I wanted tea, I don't care
much for Soarin. I don't hate it but I don't understand the hype round it either, but I am in the minority.
Last ride before tea was living with the land which was a surprising hit with all of us! glad it was a walk on so decided to go for it..
Dinner next!
Brandon walked in and said "WOW! " which is exactly what I wanted, as this place gets mixed reviews food wise but I went just as much for the setting.
We weren't right by the fish tank which was a shame but still was a good experience!
[IMG]
[/IMG]
[IMG]
[/IMG]
Here's my fabulous glowtini, I was determined to have one of these!
[IMG]
[/IMG]
Chris and I had the starter to share which was lovely, Jess had some too
[IMG]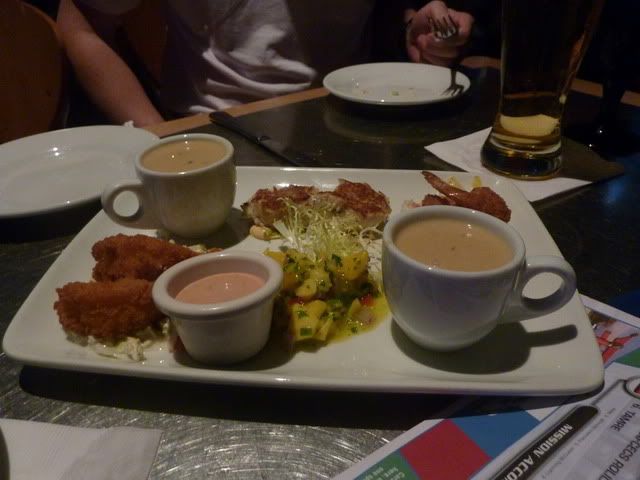 [/IMG]
for my main I had the Mahi Mahi, I liked it but the sauce was a tad sweet for me
[IMG]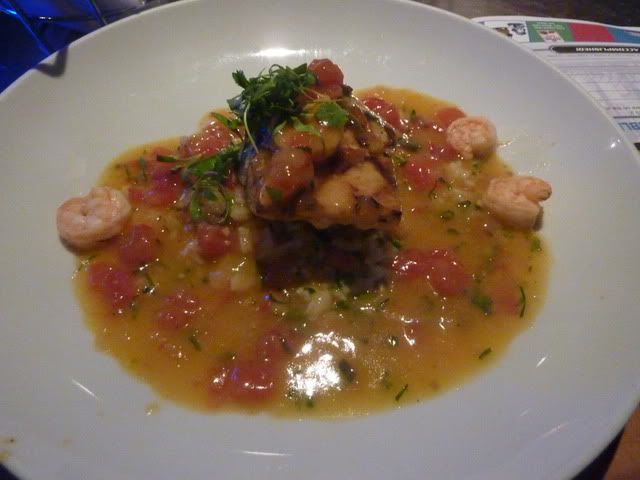 [/IMG]
Chris had the lobster Ravioli
and somehow we both managed to fit a dessert in, I had the no added sugar cheesecake but as expected it fell short of a full fat cheesecake, the base was naff, for want of a better phrase
[IMG]
[/IMG]
Chris had the Jack Daniels mousse, he loved this
[IMG]
[/IMG]
Chris had been trying all night to take a photo of the shark in the tank, so we have tons of photos of another family, tho they are oblivious, so chris took this one but me and Jess were just props really, he really wanted a shot of the shark
[IMG]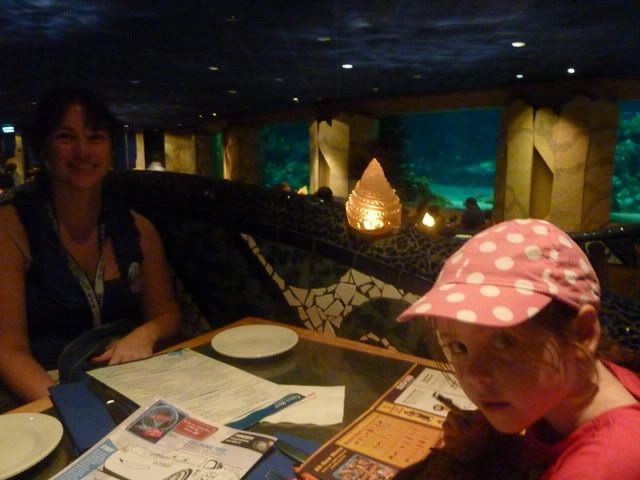 [/IMG]
when that didn't work, he finally got this
[IMG]
[/IMG]
I know I haven't mentioned him yet but our server was good here, and at the end he asked us if we knew about hidden mickeys (which of course I do, am sure have told Chris but lets not go there now...)
Chris is amazed and wants to know all about them so our server shows us the ones in coral reef but when I say shows us what I mean is, he took us round the (full) restaurant and stood us by diners and waited for us to find them. The poor people who were eating must have wondered what these brits were all staring at... and due to pressure I couldn't see them! finally Brandon spotted them, Chris was thrillled and we were on our way but hidden Mickeys became Chris mission later on in the holiday -joy..!
Its dark now, so what? I hear you ask but it's a big deal for me, we have never been in a park when its dark and indulge me now but my camera can actually take piccies in the dark yay! I always had one that was rubbish and couldn't pick a thing up in the dark so I was in my element and had Chris not steered me away I fear we would have at least 10 piccies of the golf ball and not 2! (and they're not even the best, I know! )
[IMG]
[/IMG]
[IMG]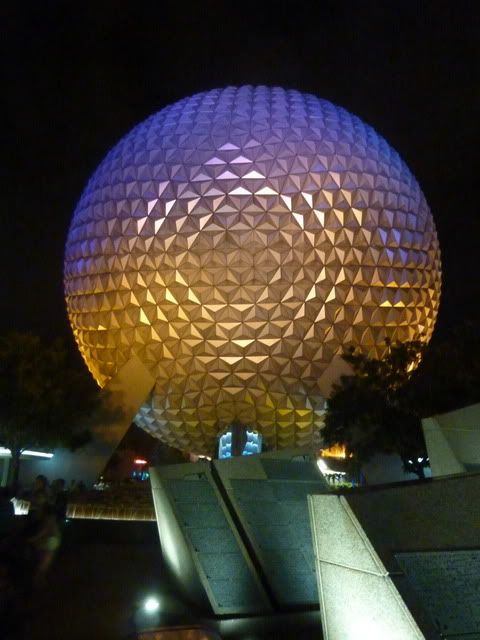 [/IMG]
We were in the car for 8.30pm and as I uttered the words, well another day without rain, guess what, epic downpour..I was banned from talking about rain for the rest of the hols!
And we are home!
[IMG]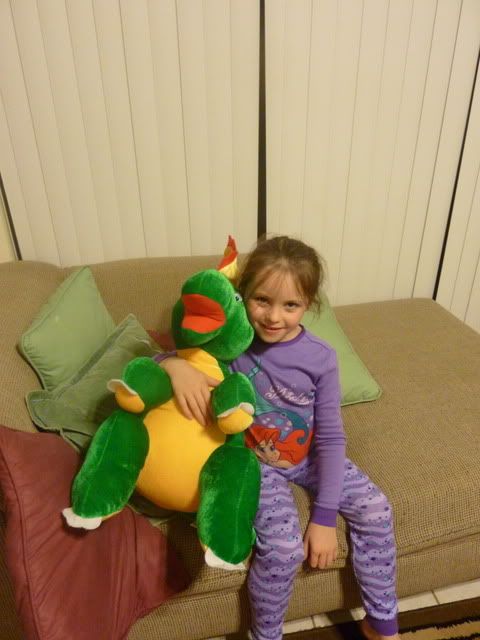 [/IMG]
[IMG]
[/IMG]
tomorrow is a rest day and MNSSHP at night, and the obsession with Splash Mountain is born