After a brief discussion we decided to brave TSM anyway, on the way we met this guy...
[IMG]
[/IMG]
I broke out in a sweat at the thought of standing in the 'normal line' but with FP return so late I had no choice, sucked it up and queued...and queued...and queued...seriously? is this worth it? llook at my sons face, he agrees with me..
[IMG]
[/IMG]
[IMG]
[/IMG]
another Q shot, we have actually bought this game for Jess for Christmas..hope she appreciates it made it all the way back from the USA..
[IMG]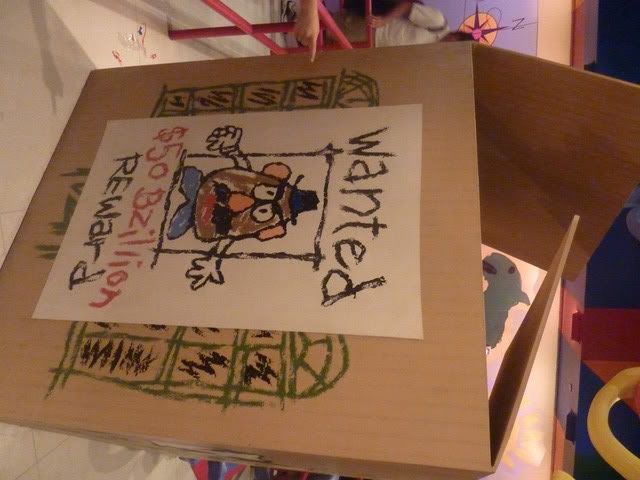 [/IMG]
There were loads of these, we were in the Q al long time...an hour or just over...was a goood ride, and so glad we made it on here but I just don't do long Q's (god help me when we go in August 2013..)
It was really starting to heat up now, Chris wanted to go on the Rock n Roller Coaster, he hasn't managed it yet.. was rained off last time in 09, so he went to get FP's
I stood and watched the parade with the kids
[IMG]
[/IMG]
[IMG]
[/IMG]
[IMG]
[/IMG]
[IMG]
[/IMG]
[IMG]
[/IMG]
[IMG]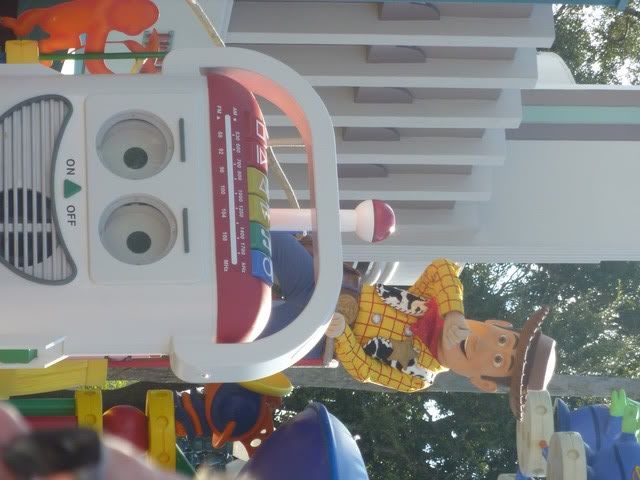 [/IMG]
I love the Disney parades, they are one of my favourite things to do but this didn't do it for me...but now doesn't surprise me with what was to follow..
it really really was hot now (and we have been in June when it has been ridiculous..)
but I didn't feel good.. Chris was still awol (how long does it take to get FP...)
kids were getting restless, so we put more suncream on and bought ice creams
[IMG]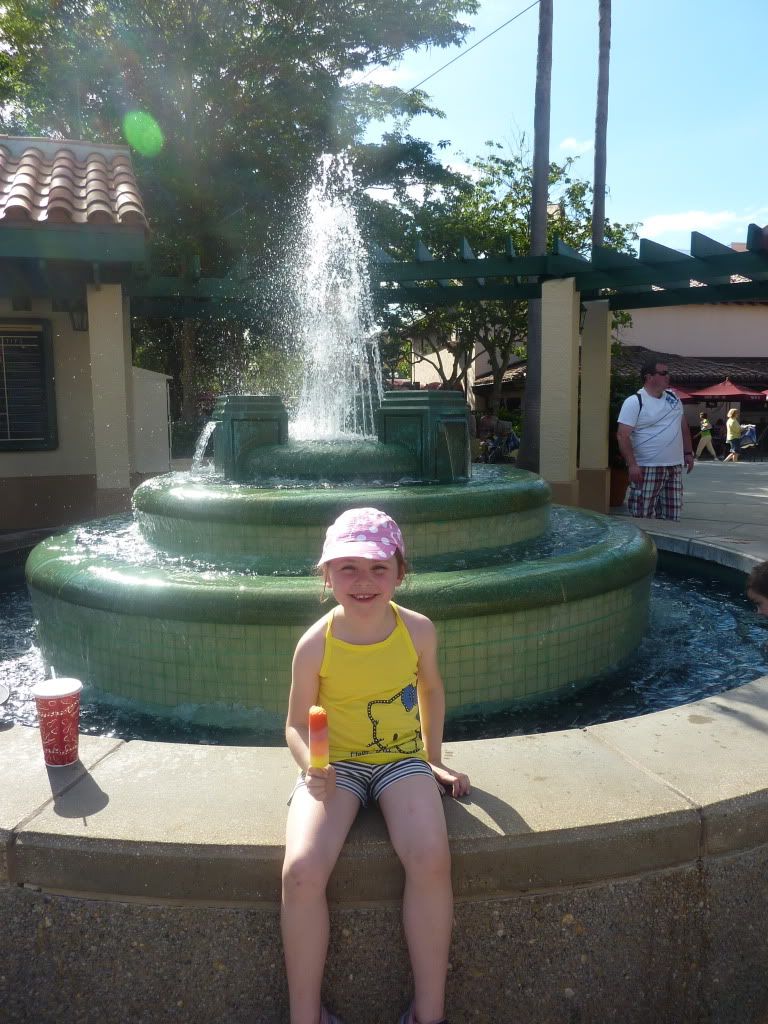 [/IMG]
And I began to feel worse...
the whole net 10 phones saga was haunting me again as I had no way of contacting Chris... didn't want to go far as we had agreed the meeting place... but I really felt so bad..I wanted to cry
Chris wandered back looking like he wanted to punch someone, turns out he had Q'd for the coaster as the FP time was late and he was next on in the single rider line when they closed the ride down. According to Chris an old gentleman (Chris reckon's he was 90..) went to get on, banged his head and knocked himself out, they brought him round, put him back in the Q! then decided they should shut the ride after all..Chris is not destined to get on this ride. (they did give him a FP good for a week though)
he was in the middle of this story then looked at me and realised I wasn't good and couldn't stay so off we went...what a waste of a park day...
got off the tram @ film and couldn't find the car. Really. we walked and walked, convinced we were miles down, why didn't we take a photo, why didn't we remember...? we've been here a week and not lost the car. why now, when I'm ill..
Chris was convinced the car had been stolen and he kept repeating this, I was just trying not to throw up (sorry) at the thought of having to find Disney security..
why today?
somehow, eventually we wandered back up the other end of the carpark by the tram stops and there we were, THANK GOD!
we got home and I went to bed, no-one had had any tea so Chris went back out to a supermarket with Jess to get something, You wouldn't believe what he came back with so I documented it
[IMG]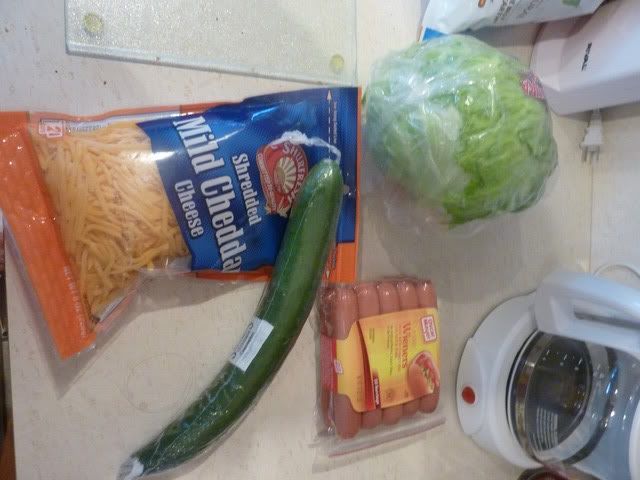 [/IMG]
Yep, that would be weiners, cheese, a lettuce and a cucumber! ? What..? needless to say I didn't eat tonight! And I didn't send Chris to the Supermarket on his own again..
I didn't do a lot tonight to be fair, when I finally surfaced I went in the spare room to face all my purchases from the Disney store, I managed to get them all in the biggest holdall we have and weighed in at 10kg, bonus!
Chris finished off the night playing battleships with the kids
[IMG]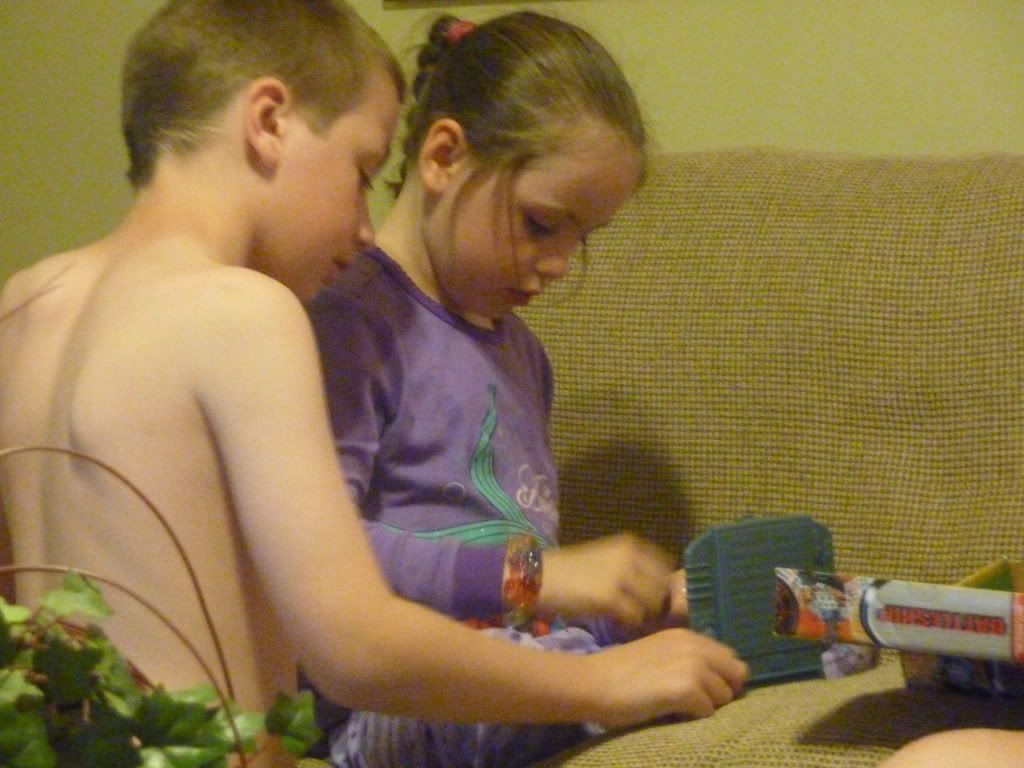 [/IMG]
Tomorrow is check in to SSR, Blizzard Beach and an evening at DTD! and so so much better than today, I promise!