Saturday 29 October 2011
Well here we are, at the end of an amazing 2 weeks for us, All packed and ready to go we were able to have late checkout of the villa at lunchtime.
[IMG]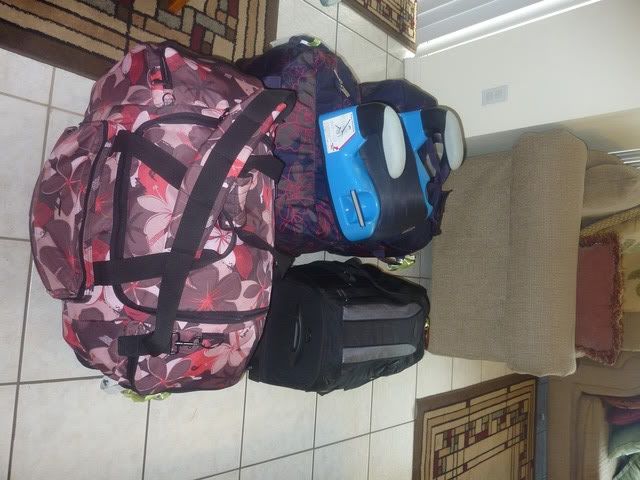 [/IMG]
next time - all of our holdalls will be the size of the one in front, I wouldn't mind but that was the cheapest of the lot, another bargain buy pointed out by another dibber, should have bought more at the time..
we went to the 7/11 to fill the car up with petrol and then back to the villa
I watched the Teen Witch movie to the horror of the boys so they took themselves off in here for the last time
[IMG]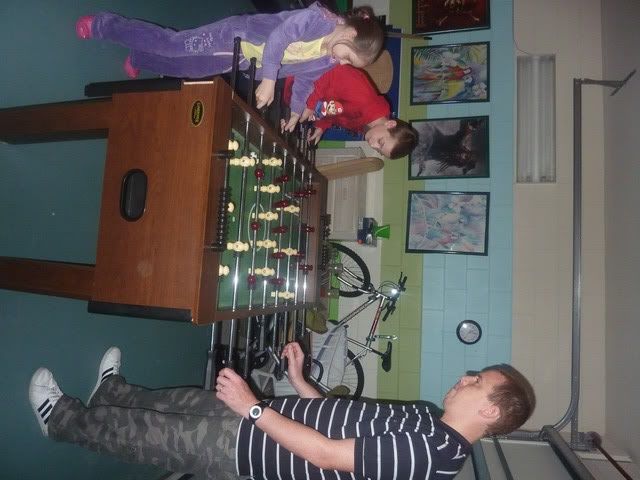 [/IMG]
Peter from car on the drive came to pick us up and we had a lovely chat on the journey to Sanford airport, such a nice man and a first class service.
At Sanford Chris and I both bought some perfume.aftershave then we sat outside the pub and had burgers and drinks
[IMG]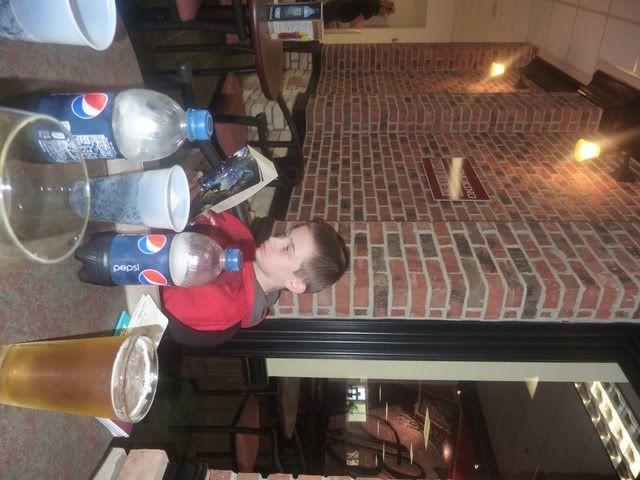 [/IMG]
[IMG]
[/IMG]
we boarded within 5 minutes of the Gatwick flight and again we managed to get away first, Jessica was thrilled, as we were boarding one of the ground crew gave her the red batons that he guides the plane with to look after til we got on the plane!
Then she saw him doding his job with said batons and was even more thrilled when we waved to her (he was actually doing his job but shhhhh Jess thinks he waved and thats fine with us..! )
We had a 100mph wind behind us all the way so the journey time was a brill 7h 24! I sat by Jess who was much quieter than expected - result!
[IMG]
[/IMG]
Tired little girl..
She did have a couple of nosebleeds, it worried the cabin crew a bit as they were quite prolonged...but she's always suffered with them and she copes with them very well (we are off the hospital monday actually to finally get her looked at! )
All bags made it home in one piece, as did the contents of all the bags... car picked up with no probs from the radisson, home by about 6.30am ( the clocks went back today too)
What a wonderful holiday - we are absolutely converted to a villa now, the only way to go for us, space and our own pool and the games room were just amazing!
Sad I know but I was even made up that i did all our washing while we were away so came back with no washing to do!
I really really want us to go back in 2013, we have even booked a villa in westridge for August... but cost is an issue, I got a quote the other day for flydrive with virgin - nearly £4000
no way!
so it will be a case of wait and see I think, we have a citibank $ account for spends, we have the trusty £2 coin tin and some monthly savings so we will see... we're both on a pay freeze for now tho so it really is a wait and see!
Anyway, I have really enjoyed writing my report and I thank every single one of you who have taken the time to read each day! I'll finish now with some of my favourite photopass photos!
[IMG]
[/IMG]
[IMG]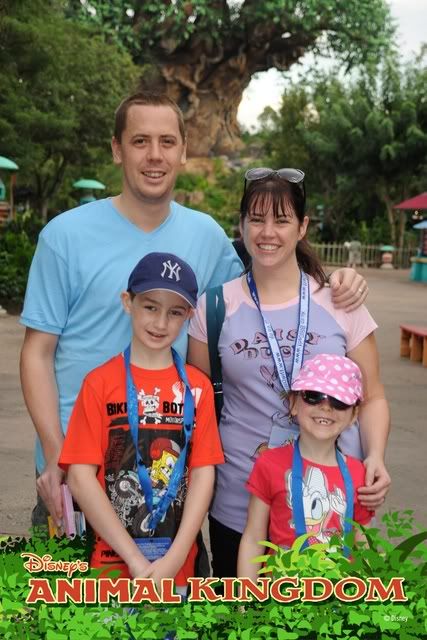 [/IMG]
[IMG]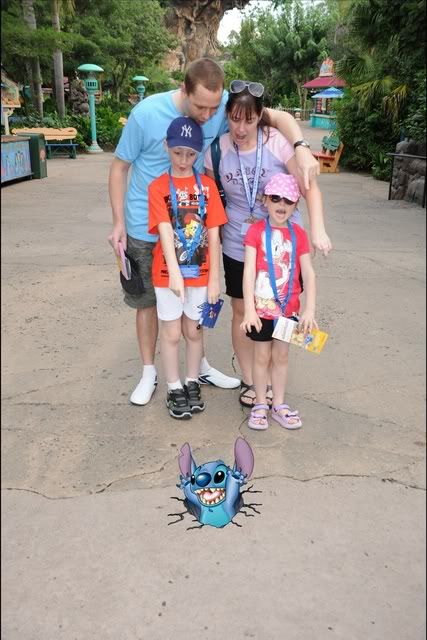 [/IMG]
[IMG]
[/IMG]
[IMG]
[/IMG]
[IMG]
[/IMG]
And of course, my favourite photopass of all, the inspiration behind the trip report name and the day my daughter discovered her favourite ride of all time, she still talks about it now!
[IMG]
[/IMG]
: