OK so having read many pre-trippies and fab trip reports I thought I would bite the bullet,pick up the gauntlet and do one (as in write one that is,not "leave politely
)
I know the countdown is looking a bit strange to be doing a pre-thingy but better late than never,after some words of encouragement from others...so here goes.Will try to keep it brief as I am known for my ability to talk for England (its in the genes)
CAST
Moi
- Karen 22 (well in my mind I am) chief reporter,travel agent,accounts/admin,tour
planner
,navigator/co-pilot,pack-horse and everything else DH doesnt do. Loves-in no particular order-holidays,handbags,shopping,eating,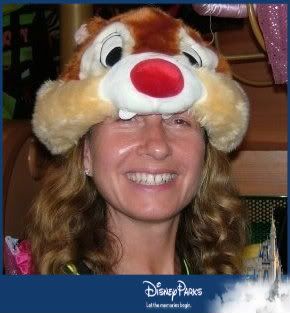 DH
- Paul will be turning 9 on this trip (well his mind age
) Chief photographer,driver,videographer... erm... did I say driver... ? Loves holidays,coasters,eating,football (but less said about that the better..clue is in the team shirt) and VERY LOUD ROCK.
.Is convinced he was swapped at birth and should have lived in Florida...!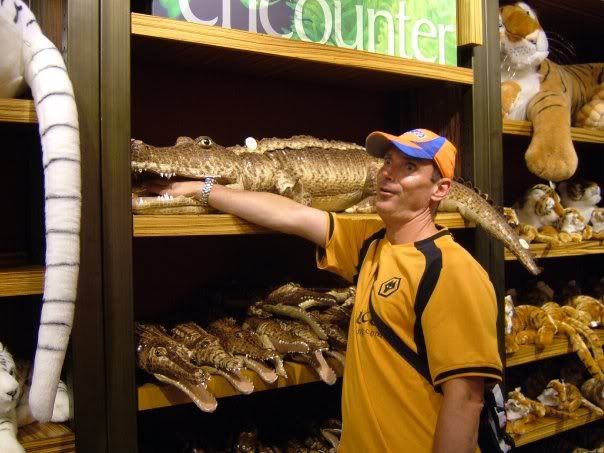 This will be our 9th Florida trip, 1st was our "once in a lifetime trip to Orlando/Clearwater" honeymoon 15 years ago...yeah right
Think we have all been there eh Dibbers?
We are flying with Virgin (again) from Manchester on OMG look at that countdown
and renting a friends home (again) in Davenport for 15 days.DH worked out 2 years ago the extra bank hols (thanks Liz) so we hoped to go for 16 days.Didnt quite work out as couldnt get a M+M flight back :angry: Nevermind at least we get to see em wheel out Elton and Macca for the Jubilee concert on 5 June now
.
So what are we going to be doing you eagerly ask...
Not doing Disney this time (gasp shock horror I hear you cry
) as we do try to alternate parks. US/IOA this time around and going back to Discovery Cove on 27 May. First did the dolphin swim back in the day when it first opened in 2000 so thought we would treat ourselves for putting up,oops sorry,celebrating our wedding anniversary when we get home(that dreaded 4 letter word
). Got the Ultimate ticket so we can do SW/BG/AQ too.
We also have a bit of a road trip planned to Miami for 2 days,DH fancies driving up and down Ocean Drive
Well if its good enough for JLS Marvin .Staying at a lovely little boutique hotel in South Beach.
BG is on the radar this year as DH wants to try Cheetah Hunt and daresay Sheikra and Montu multiple times. We are also hoping to book Serengeti Safari as never done it and it sounds fun
Next plan is to do the VIP Tour at SW as have found out you get $25 off as we are doing DC,result! I love a bargain me.
Some new dining places on the hitlist this year,so we are madly hitting the gym to try to lose the lbs we will put on. DH wants to do the obligatory visit to Hooters for his birthday so the girls can sing to him and slap stickers all over him
Have been madly signing up to websites etc so bet the birthday vouchers will come through AFTER we fly out
We were hoping to go to a Magic game,so DH could wear all his "gear" officially,but they only got themselves knocked out the play-offs didnt they... grrrrr?
I will of course be fitting in a spot of window browsing,and will do the obligatory tour of all the Guess/Skechers/Nike stores in the entire area.Would be rude not to
Listed below for the planners is a timescale thingymajig..
DONE...
Flights Man (11am) -MCO Virgin M+M £460 booked Dec 11
Accom - booked Dec 10 (yes really
) £400
Car Hire - Budget (through ebookers) Group D booked Feb 12 £253
DC Ultimate Swim - AttractionTix booked Apr 12 £175
Universal 2 Park Bonus - AttractionTix booked Apr 12 (with 5% code)£83.
Miami hotel - booked Apr 12. £70
Airport Transfer - "Dads Taxis" booked Dec 11. (gotta fill up his retirement somehow
)
$$$$$ - Best Foreign Exchange $1.599 - bought Apr 12
Pre-ordered duty free for flight h@*# -cant bring myself to say it.
TO DO...
SW VIP Tour
BG Serengeti Safari (book on day)
So dear readers,there it is the Virgin PTR... I havent self detonated or combusted so ,result. DH hasnt lost his life organiser so he will be well pleased.
Probably not much more to add at this 11th hour so I leave you with one of our fave pastimes after a long day .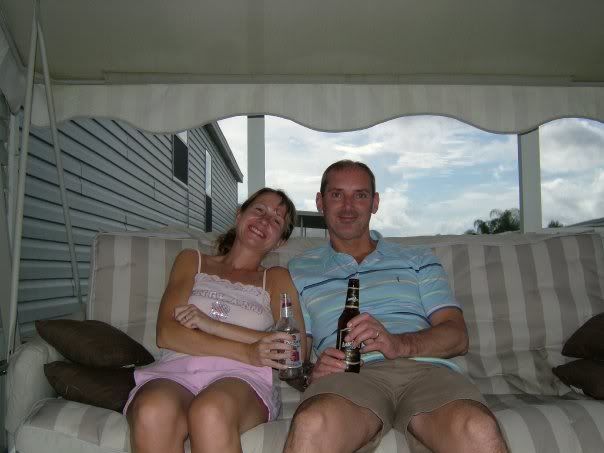 Thanks for reading ... oh and if anyone has been to Gatorland,the trip title may be recognisable