Hi everyone
I've noticed a fair few threads and questions on here lately about Dubai and people having booked to go. So I thought I'd finally post some details of our trip...Its not going to be a full report, I'll do it over a couple of posts with lots of photos, it won't be a day by day thing.
Primarily because I had so much planned and was looking forward to so much that we never got to do because of... well my new husband really... I'm not going to go on and on about it but in a nutshell...he can be a hypercondriac...and he suffers with anxiety which manifests itself in the most surprising situations at times... I'm not knocking anyonw who suffers with any such condition, but I will say, living with someone who suffers from a said condition, it's not all roses for us either!
anyway...sorry.. the trip...
We got married in September 2011 in Liverpool and as I couldn't have the Disney Wedding I really wanted due to one thing and another I asked if we could go to Florida after the wedding with the children, which we did in October and had the most amazing time (Trippie in my signature to prove it! I don't always moan! )
But Chris wanted a honeymoon (oh the irony of it now..), just the 2 of us , as we have never been away without the children before apart from the odd city break.
So I started collecting clubcard points like a mad woman (back in the days when it was worth something!) And i managed to get enough Airmiles for 2 return flights to Dubai.
Flights were with BA, from Manchester to Heathrow and then on to Dubai...
Day 1 - 30 November 2011
So here we are, at Manchester Airport, on the day of a national civil servants strike which incldes customs... was this an omen of things to come... ?
In all honesty...it was fine, there was one TV camera filiming for the news but we noticed no delays or significant changes to anything.
Before we knew it we were in heathrow, right on time, having never been to a London Airport before, I was pleased to finally see one (easily pleased I know)
Here is how all our holidays start...is there any other way..?
[IMG]
[/IMG]
and I made a duty free purchase
[IMG]
[/IMG]
Incase you were wondering its the glasses!
Flight was uneventful, I have no photos of the food, which is most unlike me, and i didn't make any notes either, also most unlike me, but we made it safely, quite light at night
On the advice of a fellow Dibber and a seasoned Dubai Traveller (thanks Pat!) I had booked the Marhaba Meet and Greet Service on arrival. they have different levels of service depending on what you want. they met us off the plane, took us through the airport on a buggy, explained about the duty free, waited for us when we went in to purchase our duty free and then waited for us while we gathered our luggage. This was fab cos one of our cases turned up but the other wasn't with it (never happened to us before) but before panic could set in the Marhaba staff were off talking to baggage control and trying to locate our bag, which they did - RESULT!
then they took us outside to get a taxi as we did not have transfers booked..
Taxi's are right outside the airport, there's lots of them and ours was cheap. this was to be a 'twin centre' trip if you like...I had booked 4 nights in the Arabian Courtyard Hotel in Bur Dubai which is the older, more business district of Dubai and then we were to transfer to the Atlantis palm for the final few days to enjoy the luxury and the beach...
So we pulled up at the hotel, I think it was about midnight local time and checked in no problems, the staff were lovely. the hotel is directly opposite Dubai museum (and a large, very active Mosque) not so much fun at 6am..but all part of the culture right...
our lovely room
[IMG]
[/IMG]
[IMG][IMG]http://i581.photobucket.com/albums/ss260/col2501/Facebook/Dubai%202011
/383980_10150404195747523_792249266_n.jpg[/IMG][/IMG]
the hallway
[IMG]
[/IMG]
our view at night
[IMG]
[/IMG]
We were thrilled with this hotel (mum had paid for it as a wedding gift for us too which made it even better. We were club level toop so had access to the lounge every day were we got 3 alcoholic drinks and nibbles at night and breakfast each morning... after contactting family and having a quick drink we settled down to sleep ready for our first full day...
Day 2 - 1 December 2011
Here's the lounge, after breakfast we headed out of the hotel and over to the museum as it was so close.
[IMG]
[/IMG]
[IMG]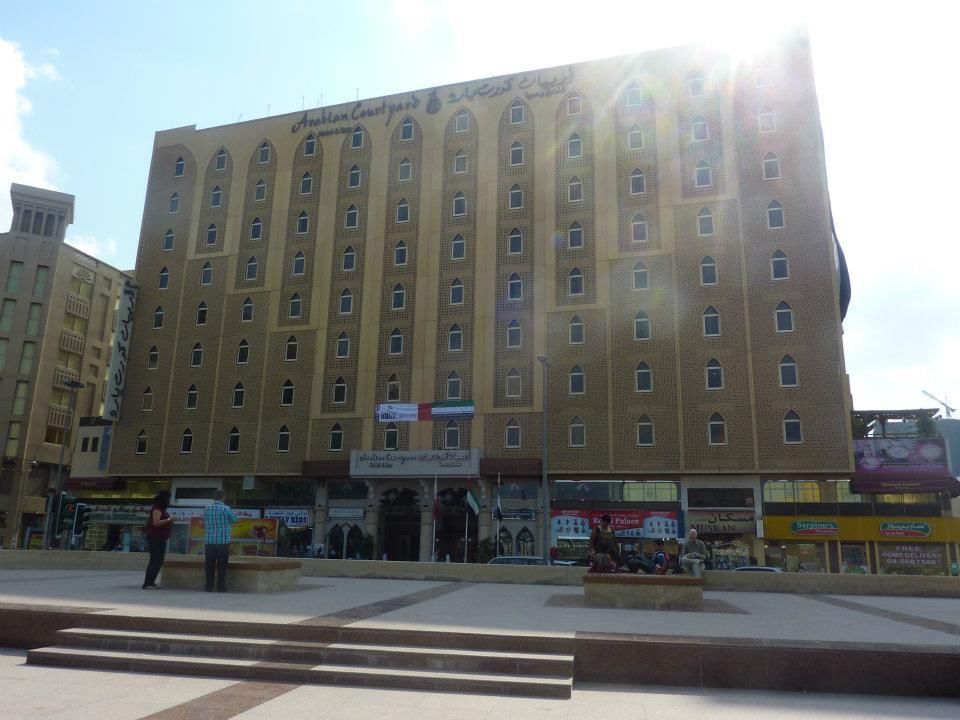 [/IMG]
[IMG]
[/IMG]
Its only small the museum, but worth a visit all the same, was very interesting. The Bus Tours also pick up/drop off outside the museum so we decided to purchase tickets and do one the routes today...its a fab way to see so much of the city and you have headphones with a commentary if you want to listen and you can hop on and off whenever you want in the day as long as your ticket is valid
(they sell separate tickets to see Dubai at night on the Bus Tour)
[IMG]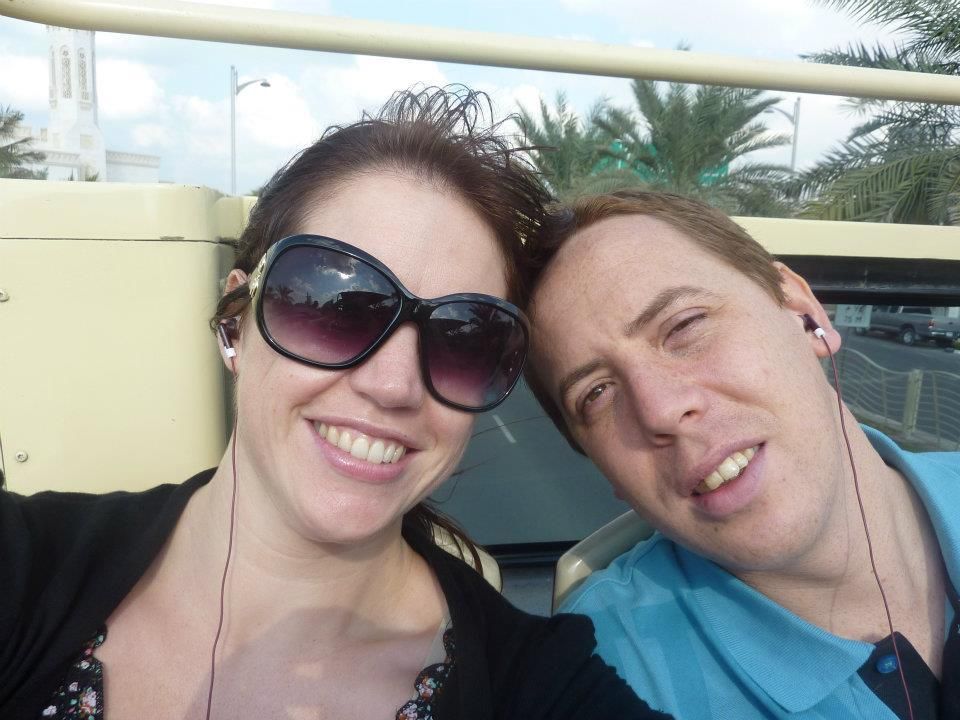 [/IMG]
[IMG]
[/IMG]
[IMG]
[/IMG]
[IMG]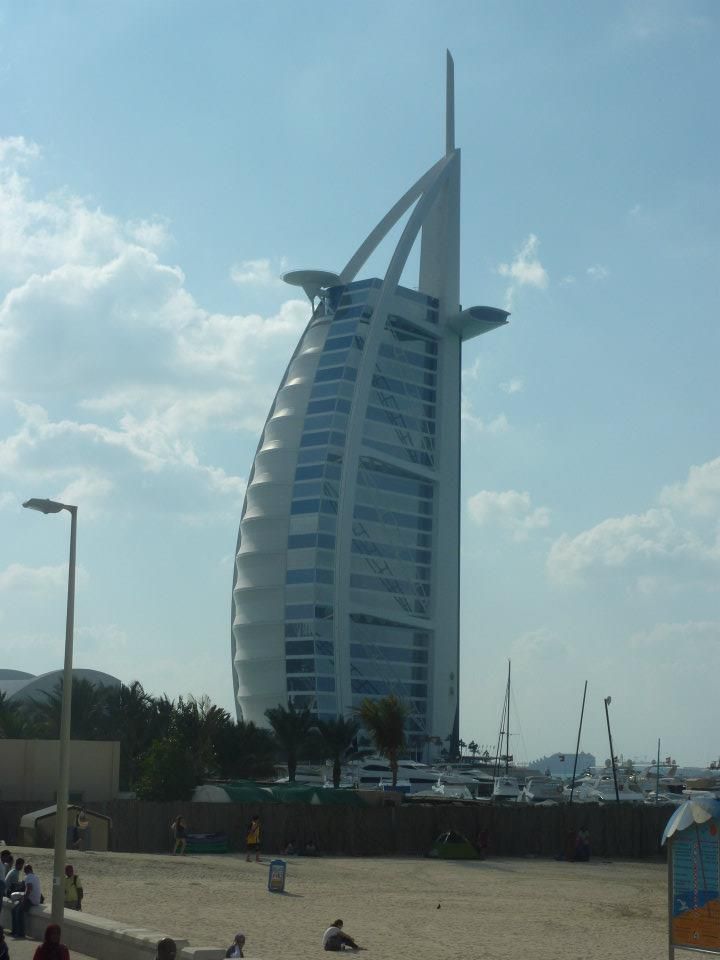 [/IMG]
We enjoyed the Bus tour, took a million photos and saw a lot of Dubai. We headed back to the hotel and the lounge for our drinks
[IMG]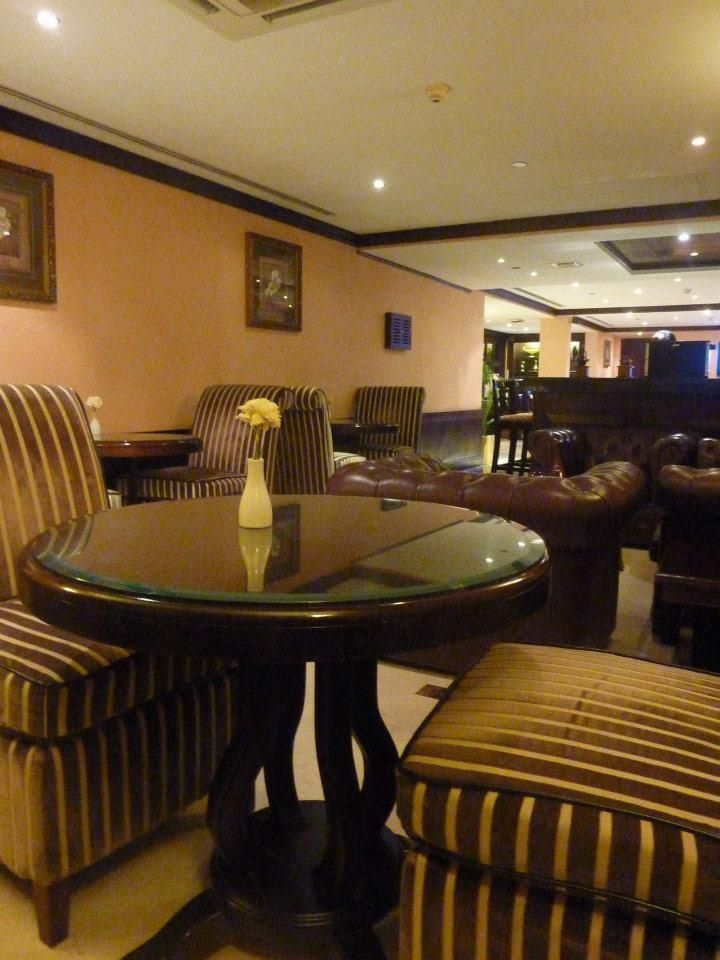 [/IMG]
[IMG]
[/IMG]
the Hotel has an english pub downstairs which sells normal, good, pub food and drinks are very reasonably priced. They have dodgy singing entertainment but all very friendly and good fun and we had a good night here, again no food piccies tho...just these for some reason
[IMG]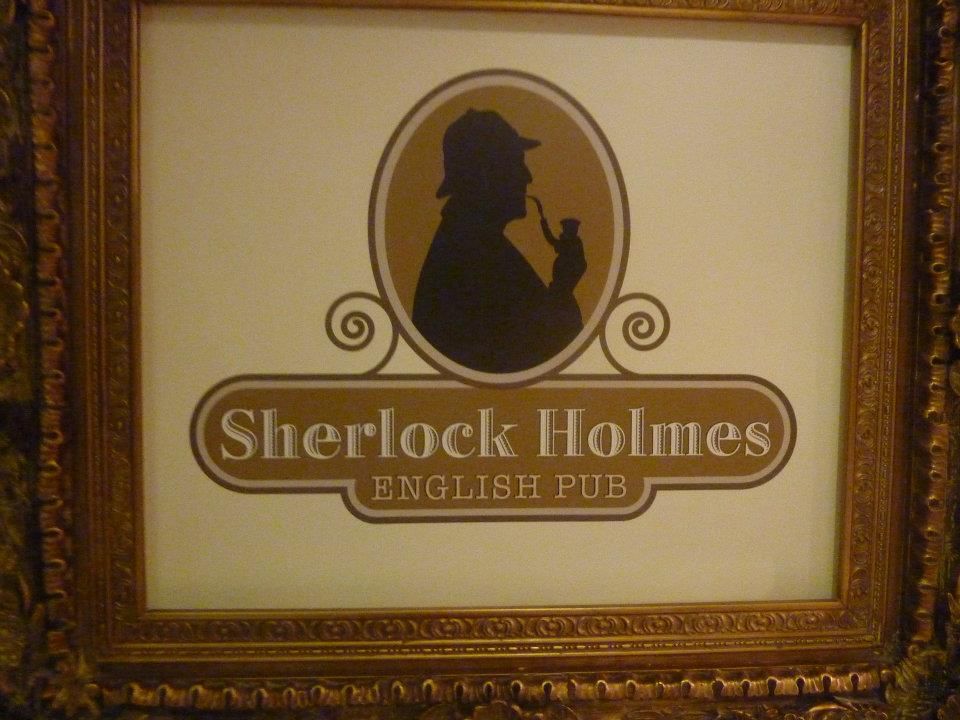 [/IMG
[IMG]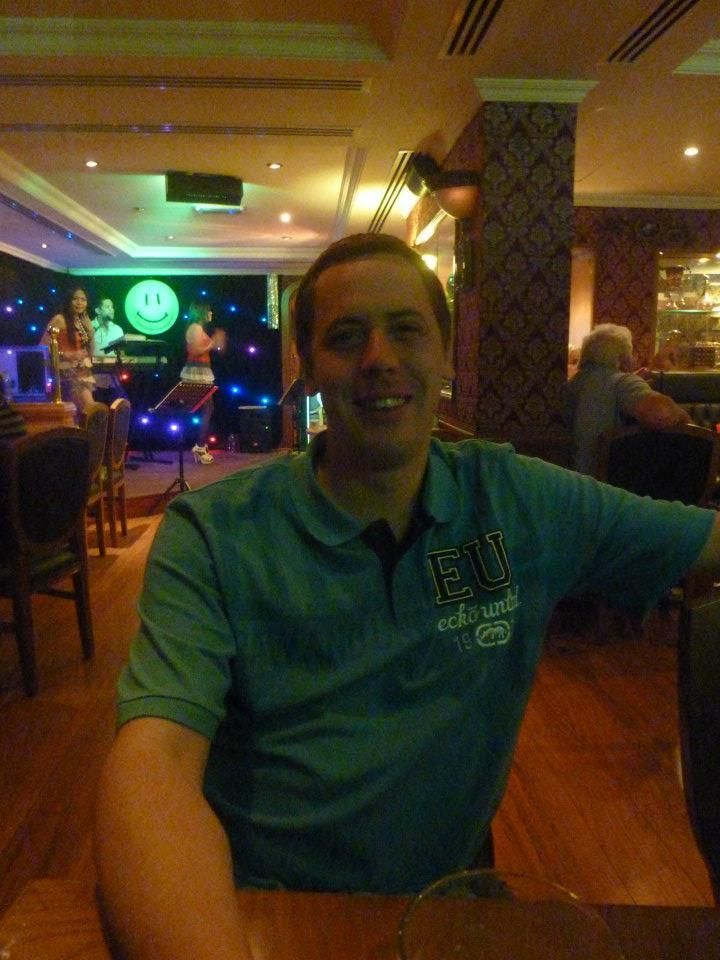 [/IMG]
Day 2 - 02 December 2011 - National Dubai Day
This was the first massive low of the holiday and I'm not going to go into too much detail but will say it was a total wasteof a day.
I had booked as a Friday Brunch at Al Qasr and was SO looking forward to this. It's hideously expensive but I had researched it so much and decided if we were going to do a Friday brunch then we may as well do one at the top end of the budget and celebrate national day in style!
Friday Brunch is a bit of an institution in Dubai and is a way to celebrate the first day of the arabic weekend.
This is what I was looking forward too
[IMG]
[/IMG]
But we never made it, never left the hotel room all day (and not for any good normal reason on a honeymoon either! ) Very little was said between us that day and i think it was the start of Chris' illness too but more on that later...
what I should have done is took myself out and got on the bus tour myself, on the other route ot maybe a trip to the Souks..but I ddn't, I wasted the time too feeling sorry for myself...
anyway... by tea time I sorted myself out and decided i was going to the lounge anyway for drinks and snacks and to chat to whoever was there...at this point Chris decided he was sorry and didn't want to waste any more time so he came to the lounge with me and we made plans to get a Taxi to Dubai Mall and see the dancing Fountains, so it wasn't a total wash out!
[IMG]
[/IMG]
[IMG]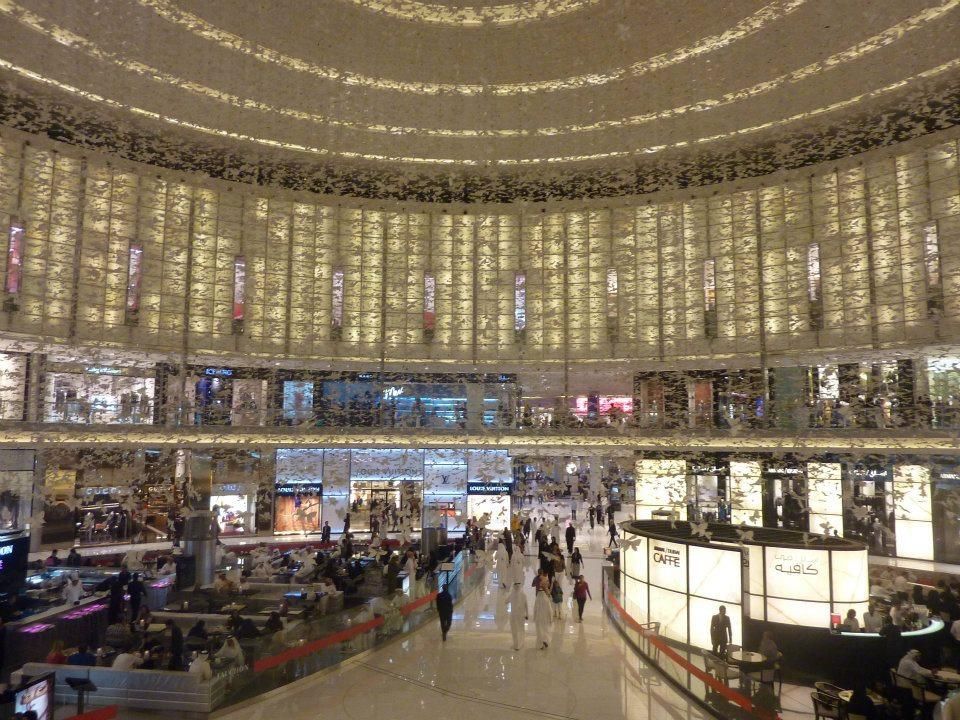 [/IMG]
I have exceeded the limit for photo's so continued in next post for more photos...!