*decided while asleep/dreaming that i need a name change of my trippee hope i havent confused any one x x
Hi I am not very good at writing and have this tendency to wonder of topic but bare with me, my spelling might not be great but want to write this not only to share but so I have some think to keep, memory not being as it should be or once was lol.
Let me introduce us, we are a family of four from Essex;
i114.photobucket/albums/n.../Image0002.jpg
last trip was in 2009 when we went for three weeks and also got married in cypress garden. We stayed on I-drive that time but this time we are staying IN Disney and flying virgin! I have always wanted to do this…. See im waffling already; any way
im Pauline,
planner
of holiday. At the age of 34 this will be my fourth time to see the mouse, I love every think about Disney, the magic of it, the children's faces. The way every one has a smile. I am mum to my 2 boys that are my world. Cant wait to see the new parts of magic kingdom, see the xmas decs, ride all the rides and see what new things we can do.
My better half and hubby of 4 years is David, payee of the holiday and not as mad on Disney as me so he says but I think his madder then me lol. At 41 he works way to hard and needs a holiday. This will be his 3rd trip to the mouse
Our eldest is Luke 12, he thinks his older at times. He is laid back and can be quite at times. He is a good boy and trys hard in school, I don't know how he will manage 2 weeks with out his xbox. This will be his 3rd trip to the mouse, he cant wait to ride all the rides.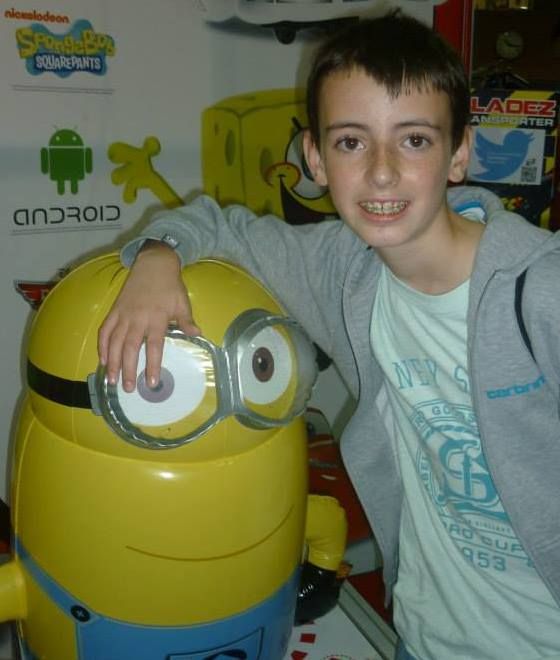 Our youngest is Harry, his 6 bless him. He is a live wire doesn't sit still for more then 5 minutes at a time, he has medical conditions (perennial rhinitis) but he doesn't let it bother him. This is his 2nd trip to the mouse and he cant wait. Last time he was to little for some of the big rides that he sooo wanted to go on so this time his hoping to go on them all.
So on to the planning, we have wanted to stay at Disney for ages, ok so I have wanted to stay and have twisted hubbys arm so we can lol. We looked at prices to go this year (2013) but we couldn't do it so started looking at prices for 2014, hubby really wanted to go for his birthday in December but it was getting very expensive to go then and I like the weather of oct/nov, it was very warm last time we went (104f on our wedding day). So we priced up with the travel company's that had dates that far ahead. Going places wanted over £6500, Thomas cook was little bit higher, it didn't look likely that we would be able to do it. One Saturday while out shopping feeling a bit blue we were in our local Debenhams which has a virgin mini type shop thing, we kind of just looked and both said it wouldn't hurt to ask, well after saying that I could put down the depoist today and her messing around with dates she came back with 2 wks at Disney's Caribbean beach resort, free dining, flying virgin and tickets for under 5k. Bargain I thought lol. All booked with only 469 days left I had best get planning lol…………..