Mice, Magic and a Maiden Voyage: July / August 2015
Index
Christmas Holiday Haul & The Left Out Family Member
ADR Wishlist
Parks & Activities
ADR Day
Airport Hotel Booked
Final ADRs!
DLP Day 1 Mini-Trip Report
DLP Day 2 Mini-Trip Report
DLP Day 3 Mini-Trip Report
DLP Day 4 Mini-Trip Report
BOG, Baseball, Bits & Bobs
Trains, Buses & Cars
Disney Plans Part 1
Primark Haul & Easter Holiday
Disney Plans Part 2
Tin Guesses & Shopping Wish List
Double Digit Dancing
Disney Plans Part 3
Offsite Eats
Nathan's 30th & Flights
Universal Plans
FP+
Counter Service Favourites
The Boring Bits
Cruise Plans
Safaris & Fish Extender Gifts
Snacklist
Single Digits & A Grown-Up Tea Party: Laura's 30th
Last Minute Bits!
Purchases & Packing
Introductions
As I can now officially say that we go to Disney THIS year, I thought that it was about time that I started my first ever pre-trippie and hopefully trip report. I have learnt so much from others reports and always enjoy reading the latest instalments, so it is probably about time that I completed one as well.
I am a true Disney addict, probably like the rest of you Dibbers and a good proportion of my day is taken up with daydreaming about my next trip. This will be my 7th visit and my husband's 2nd. I was lucky enough to have Disney obsessed parents who first took me aged 10 and then another four times before I started university. I have stayed both off and onsite, at values and deluxe resorts and have loved each stay for different reasons. I have also been lucky enough to visit Disneyland Paris and Disney Hong Kong with my husband and would recommend them both.
That's probably enough background information, so I guess now it's time to meet the cast…
Laura:
That's me
, 29 years old and a teacher of the big kid variety - 14-19 year olds. I teach psychology and I love my job, well maybe not all of the marking! I like to talk a lot, so expect a very waffly report that hopefully won't bore you too much. I also get overly excited easily – I feel like I need to warn you about all of these things before you commit to reading further.
Nathan took this picture to show me how short I am! I'm only 5'2" compared to his 6'5" and he wanted to show me what life was like from his perspective!
Nathan:
Also 29 and my gorgeous husband of 2 years, we have been together for 10 years since meeting at university. Nathan works in marketing for a big international fashion brand. He enjoys Disney, but is much more laid back then me, so is not so into all of the planning and continual talking about the plans! This will be his second visit, the first was for our Disneymoon back in 2012. We had a fab time and were spoilt by Mickey; I think he 'slightly' caught the WDW bug on this trip.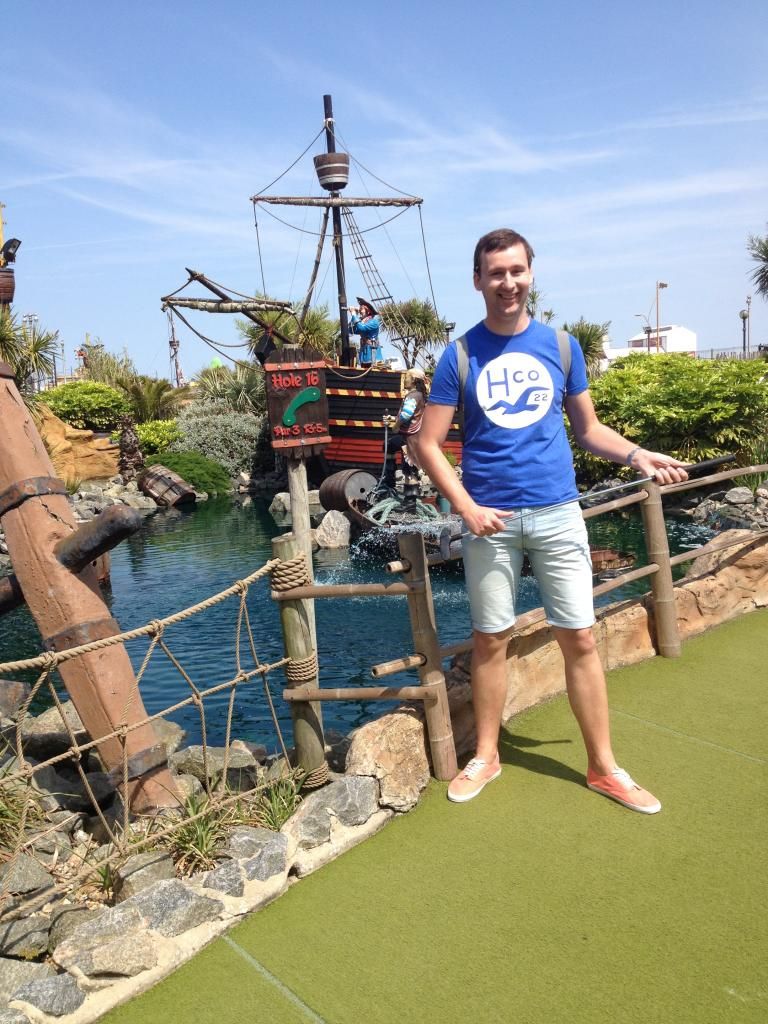 Nathan enjoying some mini-golf at the seaside last summer.
And here are some pictures of the both of us together, the first taken last summer when we went to visit the pandas in Edinburgh . They had an inkling at this point that the female panda was pregnant, so you had to be very quiet in there!
And a more recent one from Christmas, at the top of an old fashioned Ferris wheel at the Christmas market. It was quite fun until Nathan mentioned Final Destination…
Previous Visits
We have visited WDW once before as a couple for our honeymoon. My parents are DVC members and treated us with their points to a 3 week stay. We were very lucky and got to stay at Wilderness Lodge for the first week and then the final 2 weeks were spent at Kidani Village, with a savannah view! We visited at the end of August (stupid school holidays mean we are restricted to when we can holiday and cannot escape peak season) and went to all four Disney parks, Blizzard Bleach, SeaWorld and both Universal parks. It was hot, but not as busy as I expected and we had a brilliant time. We ate at lovely restaurants, shopped a lot and made lots of fantastic memories!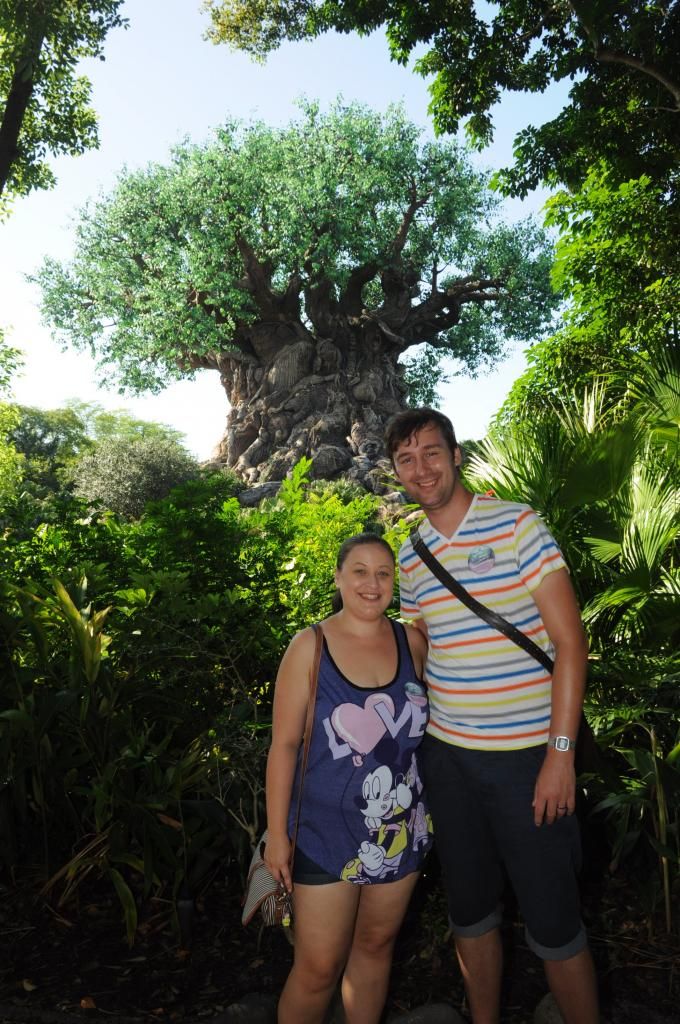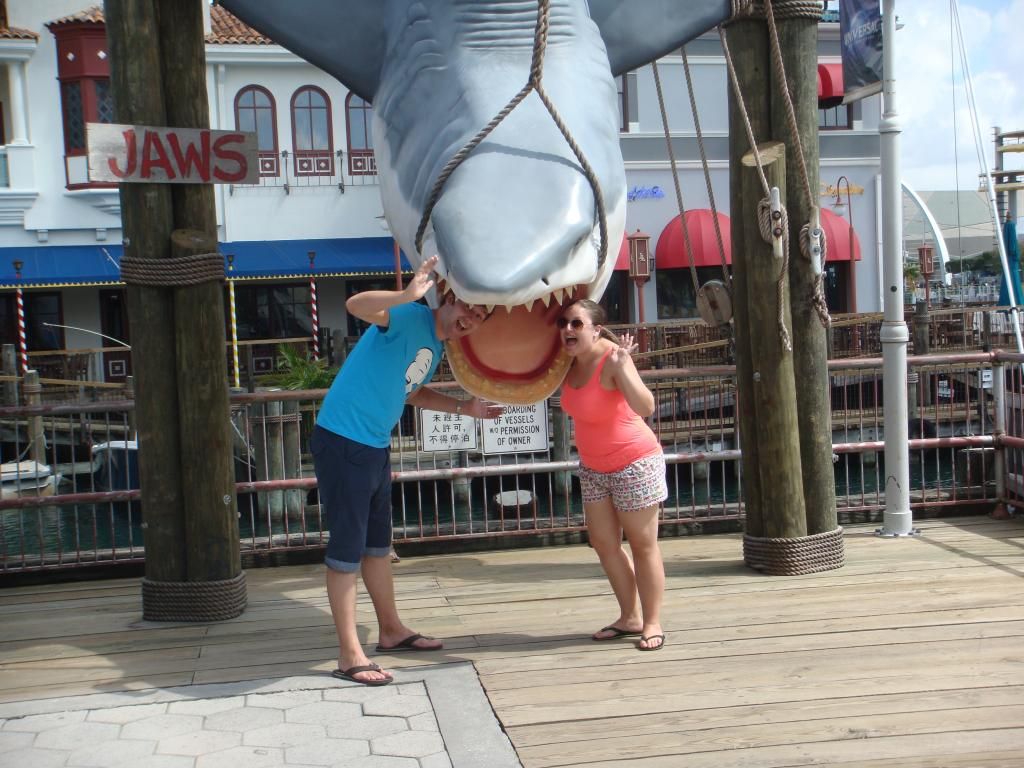 Our Disneymoon had many highlights, many from all of the guests and cast members congratulating us when we were wearing our pins. We were spoilt with glasses of champagne from Mickey at the Brown Derby, other guests buying our meals with their DDP at EOS and the whole of the Indiana Jones theatre shouting congratulations during one of the performances. We really enjoyed the 'Wild Africa Trek' that Nathan surprised me with, getting to see lots of different backstage savannah views and walking across rope bridges with crocodiles beneath. The Segway tour around Epcot's World Showcase before it opened was amazing and we got to learn lots of different facts about each of the pavilions and countries, my legs were killing afterwards though and it took a while to get my 'land legs' back! We also had fun at the 'Behind The Scenes' tour at SeaWorld where we got to have cuddles with Fred the penguin and stroke a baby shark!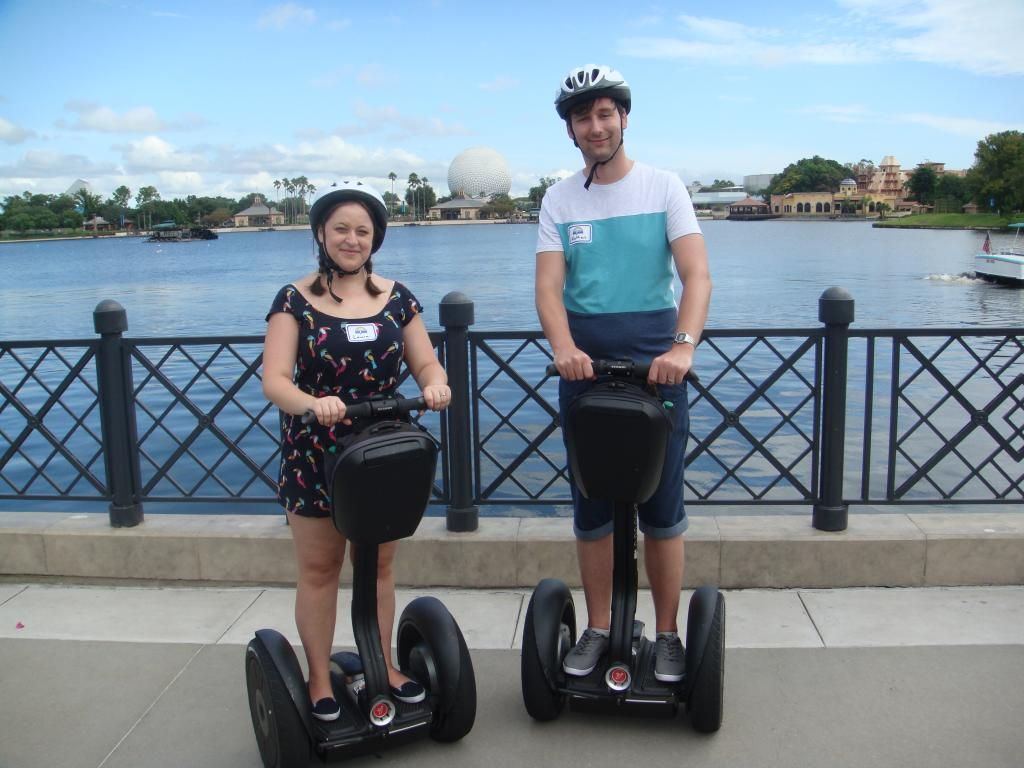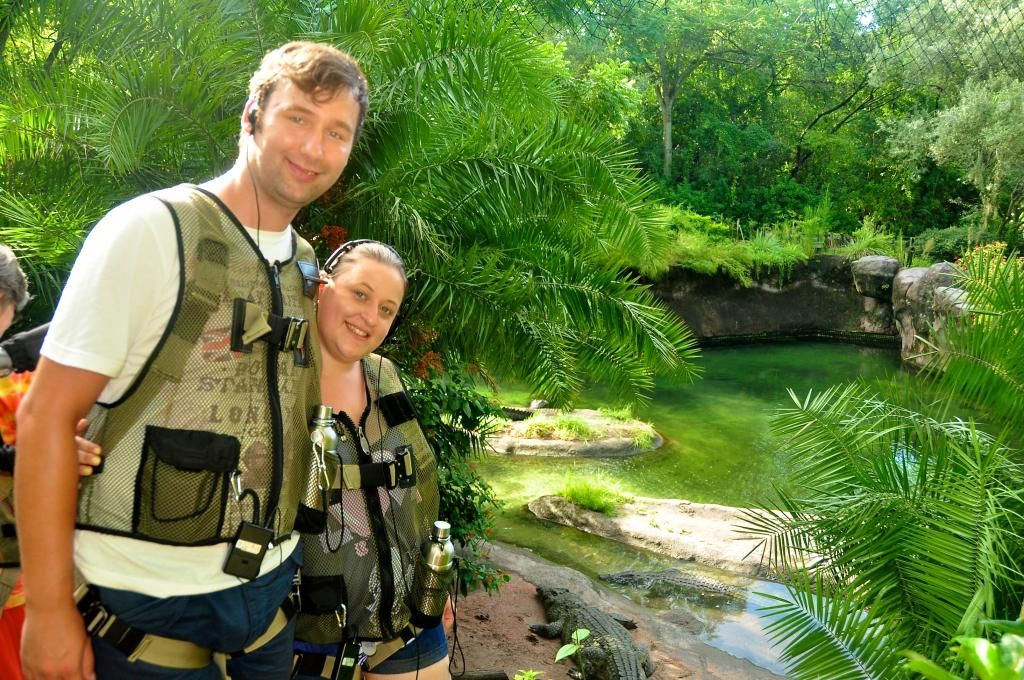 We are both foodies, so some of our other favourite memories revolve around special meals. Nathan loved Le Cellier despite being hesitant about visiting. He tried the side of poutine fries and changed his mind, they were to share, but I didn't get to eat many in the end! Seriously though, order them, they are amazing and one of the reasons Le Cellier is at the top of our
ADR
list this time. Tony's was another favourite for the service; we were given seating on the porch so we could watch the parade whilst eating. However, it then chucked it down and being the hardcore Brits that we are we didn't move inside and ended up being the last out there, determined that it would stop and we would keep our prime viewing seats – unfortunately, it didn't stop and after many giggles with the CMs they had to encourage us inside to finish our mains!
The infamous poutine fries!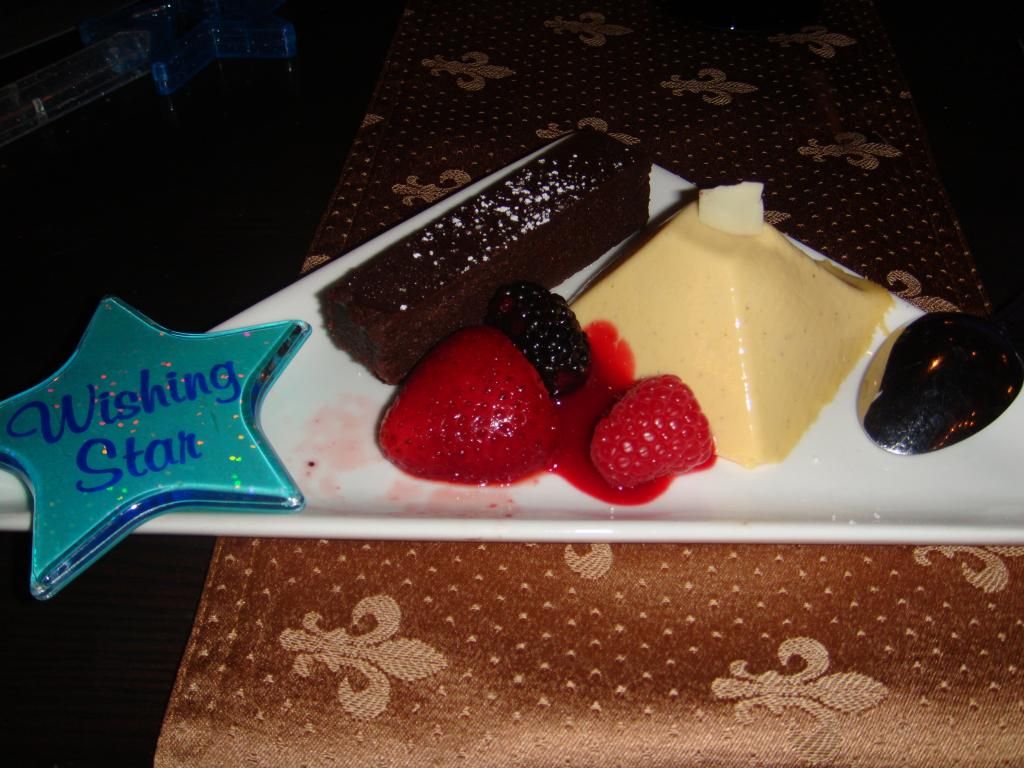 Cindy's
Over ordering at the Cheesecake Factory!
We had the best time and I now cannot wait to go back to experience it all again.
I have just realised that I have typed nearly two pages so far and I have not even given away the slightest detail about this trip!
Oops!
Bookings
This holiday all came about as both Nathan and I will be celebrating big birthdays this year, we will be turning 30 and I am really not looking forward to leaving my 20s, I don't think I am grown-up enough or anywhere near ready to be 30
. To ease the pain and as a birthday treat to each other we decided that we would go on a big adventure and for me there was no other place than Disney World.
We booked back in April when the offers for 2015 were released, so we managed to get some good deals (I think!). We are attempting DIY this time and have booked our hotel direct with Disney. We will be staying at the beautiful Saratoga Springs Resort for 20 nights (so excited! ), from 30th July to the 19th August. This means that we will be going not long after my birthday and we will actually be there for our third year wedding anniversary! We managed to get free DDP, 30% off of the room and a $200 giftcard – this has already been spent numerous times.
We have booked a studio room, so we will have a toaster, microwave, fridge and kettle for breakfasts and snacks in the room – if we can eat anything else on top of the DDP. We chose SSR as we liked the idea of being close to Downtown Disney and being able to walk over in the evenings for dinner and drinks, as well as shopping! It also looks a very relaxing and peaceful resort; I think that I will put in a request so we are not too far away from the buses and DTD, any suggestions welcome as this is a new resort for us.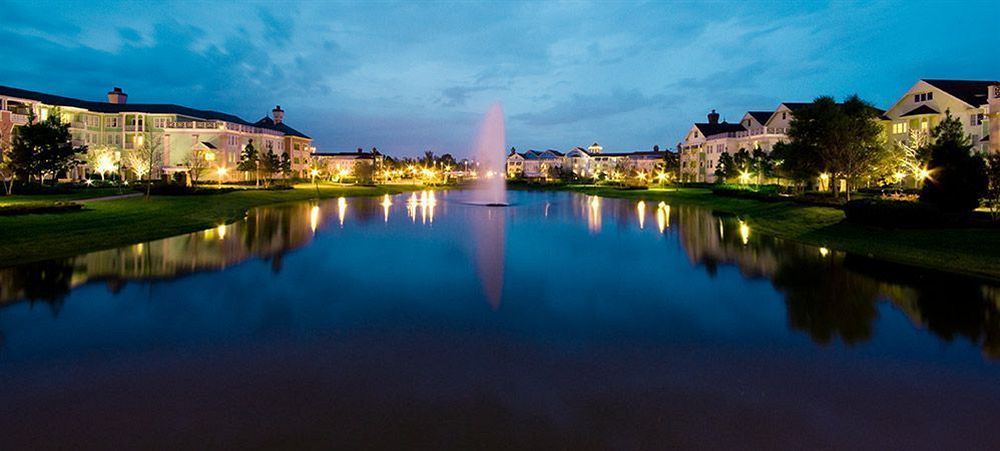 The holiday doesn't stop when we check out of SSR though… we will then check in to the Hard Rock Hotel for two nights. This is based on the knowledge of many wise Dibbers and the lure of front of the line passes and early entry. My parents are kindly treating Nathan to a night here for his birthday, as he has always liked the look of the hotel and the music theme. I secretly think that he wants to pretend to be a rock star as well though!
This is another new hotel for the both of us, but it seems to have brilliant reviews. We are both massive Harry Potter fans, having read the books and watched the movies numerous times and are really looking forward to visiting Diagon Alley, as it was still being built when we last visited. I have been avoiding researching too much about the new area, as I would love for it to be a big surprise. I definitely have OCD tendencies and over plan everything, so I think it will be exciting to 'wing it' and see what is there for a change – wish me luck!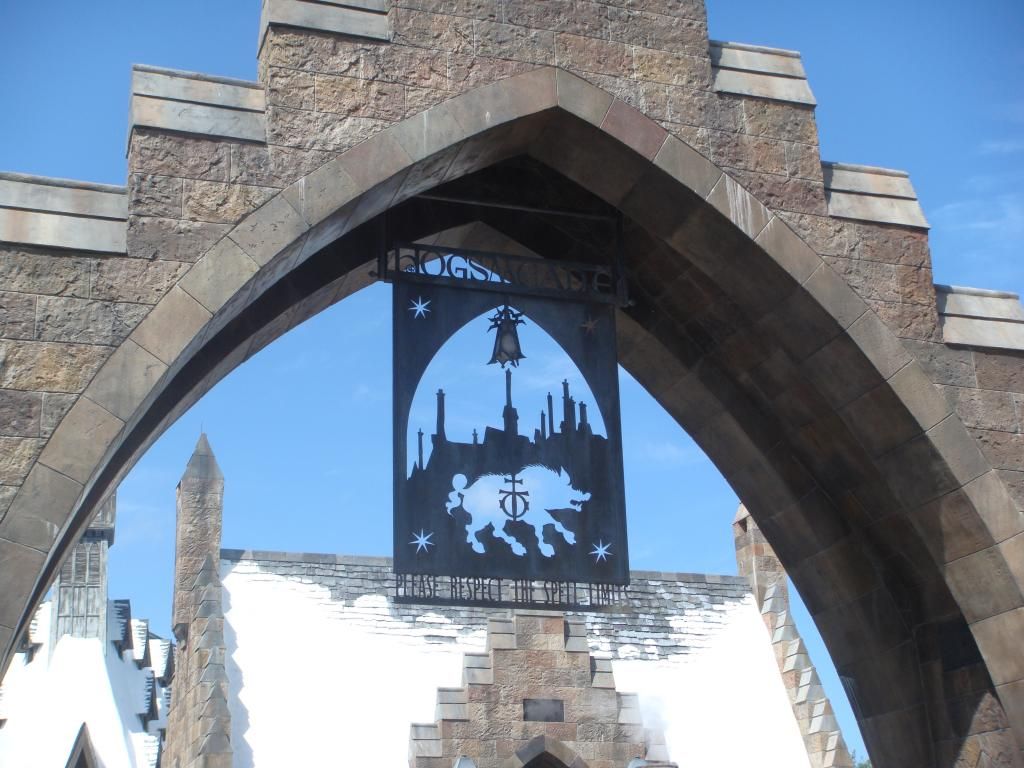 Some of you may have noticed from the title that we also have a 'Maiden Voyage' planned, as it is both of our big 3-0s, we are doing this holiday in style and are sailing away for 3 nights with Disney Cruise Lines to the Bahamas! I seriously think I am going to burst with excitement and cannot believe how lucky we are to be going on this humungous holiday of a lifetime.
From HRH we are planning on driving down to the port, where we will board our home for the next 3 nights. We will be visiting Nassau in the Bahamas, as well as Disney's private island Castaway Cay. Our room is an oceanview stateroom with large porthole; we decided against the veranda as we didn't think that we would be in the room long enough to appreciate it – and it also saved some pennies.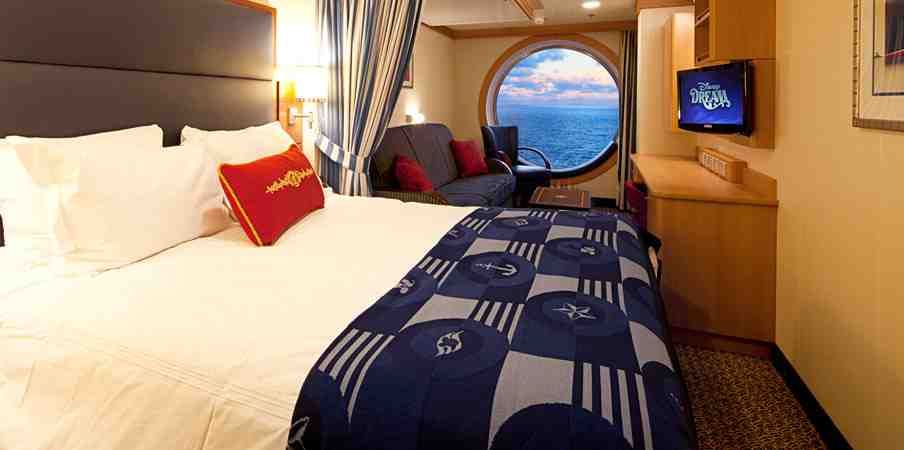 I don't think we will book any excursions at the moment, as it is our first cruise and we will want to explore the ship and take advantage of what is on board. We are tempted by the Castaway Cay 5k though, it is a free event in the morning on the island and I think it will be a good motivation to get back into running and trimmer for the holiday – only so I can put all of the weight back on again when we are there.
The pictures of the Disney Dream are incredible and it looks like an amazing place to explore. I definitely want to have a good mooch around and make sure that I get to see everything. I have heard that they have an interactive game very similar to the Agent Perry one around World Showcase, so this sounds like a fun way to discover all of the nooks and crannies of the ship. The restaurants also sound marvellous, with unique theming in all of the three. As Disney use rotational dining, we will get to eat in all of them. We are not going to do the adults only ones this time, as that means that we have an excuse to book another cruise in the future!
From the cruise we will be driving straight back to Orlando and the airport – booo!
Flights have been booked both ways with Virgin and we will be flying from Gatwick to Orlando International and vice versa.
We are currently trying to narrow down our shortlist of places to eat and are eagerly awaiting the park opening times and EMH, so I can obsessively plan our daily itinerary. Not long left now before our
ADR
day and with so much food on the DDP plan I need to get on top of this!
It really is going to be a great big birthday adventure and I am not sure how much longer I can wait to actually start it!