Day 0 - The Day Before Tomorrow
Today was an exciting day ! I couldn't quite believe that it was the Day before Disney.
My parents were flying back from Maderia and I was getting ready to head into town to start my holiday prep, getting in the spirit of things with my Mickey jumper.
In the town I changed our holiday money, bought some last minute holiday bits like travel dry shampoo and deodorant as we were only travelling with cabin baggage, and got my nails done.
Now if anyone has read my last WDW trippie you will know I always have a colour scheme! Last year was red so year was pink with the inspiration of my pink sequin Minnie ears I bought back at WDW.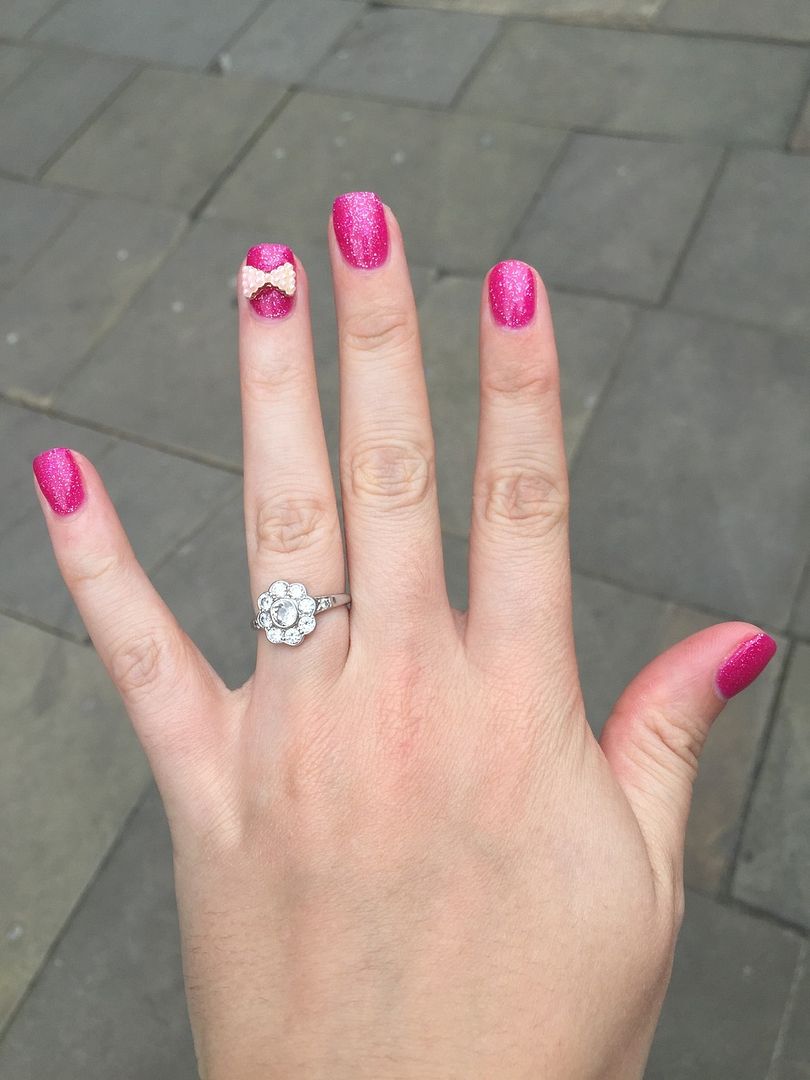 Back at home I tried to do some packing but some little tyke kept interrupting!
And I started to gather my essentials, our bargain Minnie sunnies and my black and pink backpack, inside this I stashed my Minnie poncho and my holiday purse with our second day park tickets.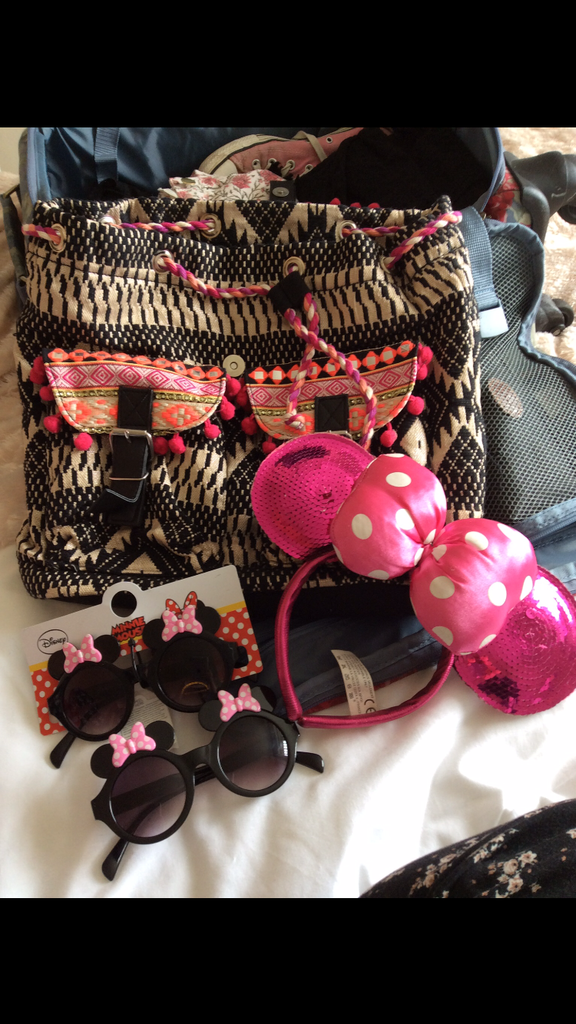 I finished quite quickly and soon my parents were picking me up so I could sleep at their house for a swift early exit on our Day One!
We headed home and had a hearty tea of chilli and rice, my Dad then went to check the car (lucky he did) he found a nail in the back tyre so swapped it out for a spare !
We were all tucked up in bed by 9pm and all ready to head off on our long road trip to Luton the next morning!